Disclaimer: This is a sponsored post. All opinions and ideas are my own.
I can't believe I'm about to say this…but…it's time to start thinking about Christmas cards. I know, I know, it's not even Halloween yet. Here's the deal. Every year I think to myself oh, I have plenty to time to get Christmas cards made. I'll work on that next week. Before I know it

December 1st

has come and gone and I don't even have a decent family photo. Then I'm scrambling to create a card online and have to pay out the wazoo for overnight shipping. There is a lot of cursing involved in this process.
This year I am taking a different approach…I'm planning ahead. Kind of unusual for me, I know, but I have this opportunity to order my Christmas cards through Minted.com and I'm all over this. Just call me Hugs, Kisses and Thinking Ahead.
Dear Husband witnesses my frustration every year and asks why I even go to the trouble to send out a Christmas card if it's so stressful.
Why? Because I love seeing Christmas cards from our friends and relatives. I love seeing how their kids have grown each year. I love seeing the different styles of cards they choose. I love decorating with them and hanging them up in my entryway, they welcome anyone who comes to our house. Watching the cards increase in number is like counting down the Advent for me. With each card I hang up they are telling me that Christmas is getting closer and closer.
If I get so much joy from the Christmas cards that pass through our door, then I have to assume those who receive our card get a little bit of holiday cheer from our smiling faces.
I've tried several different holiday card websites. One year I even created my own card on Picmonkey. This year I am trying out Minted.com
Minted has over 200 beautiful designs to choose from. I've combed their site and saved all of my favorites with our picture in them trying to decide which one I like best. This is a really tough decision, I mean, seriously, these designs are just gorgeous. Just check these out.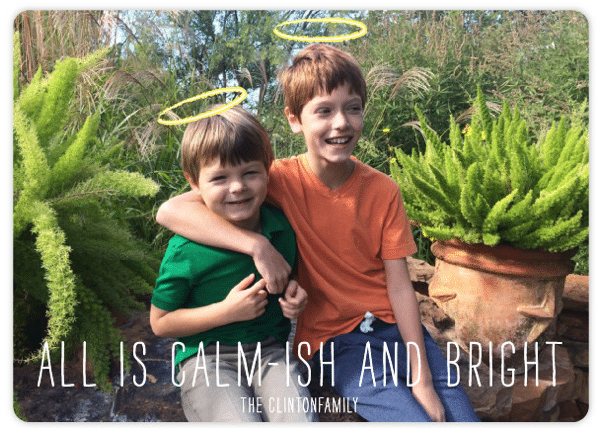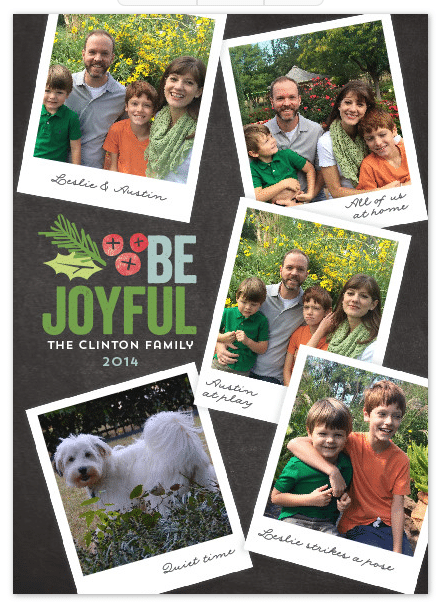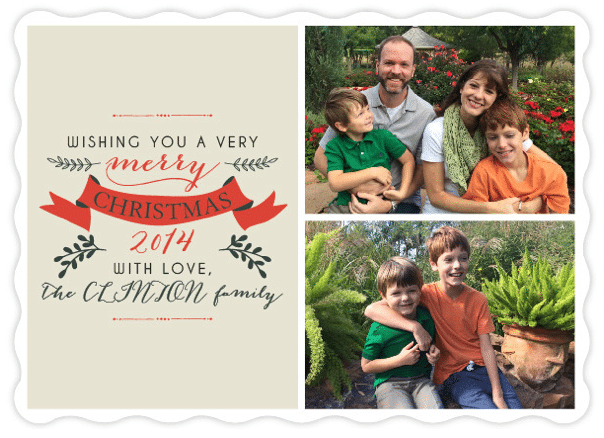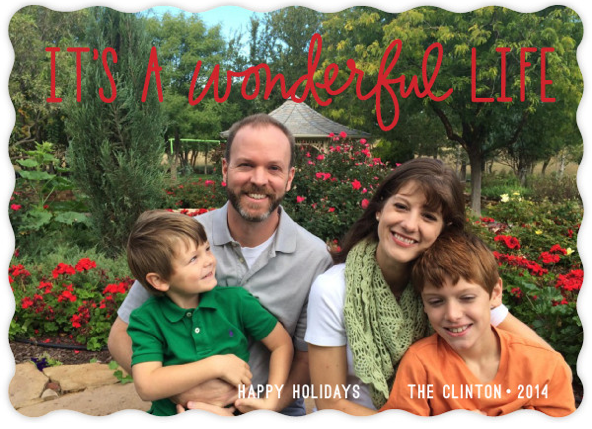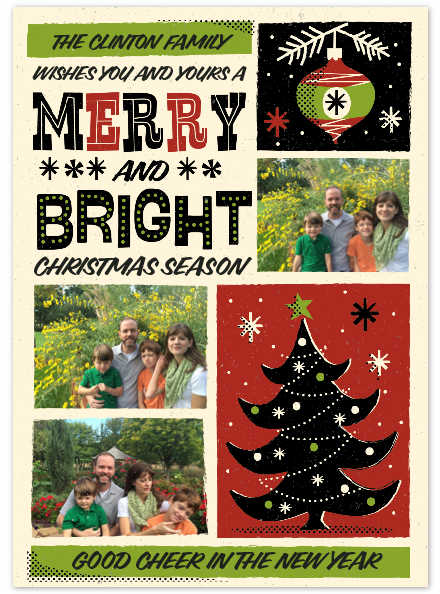 I might need some help deciding. Which one is your favorite?
Through October 27th you can receive 10% off holiday card orders. Use code JOY2014
~~~

Like What You See?
Looking for even more fun? Follow me on Facebook, Twitter, Google + and Instagram