Recently I blogged about a home renovation/addition we are in the middle of. You can update yourself here with this renovation post. Last we left off we were up to day 19 and we had a roughed in room and a big mess in the back yard. A lot has happened since day 19. Now we have a dried in room, a stairwell, wiring, roof and a little mess in the back yard.
By week 3 things moved from lots of activity in the back yard to lots of activity inside the house. Once the room was framed and nearly dried in they were ready to cut a hole in the ceiling for the stairs. They also tore out the dry wall in the hallway so they could have easier access to framing the stairs. Prior to this they were getting into the room by scampering up and down ladders on the side of the house then scrambling up the roof and into one of the new windows. They were like a pack of carpenter squirrels with their make shift scaffolding constructed out of two-bys, ladders and rope. Each time I saw them on the roof I said a prayer that nobody would tumble off and break something.
One really big hurdle we passed last month was getting the new roof picked out and put on. Dear Husband and I have been going back and forth for months whether or not we should go with a metal roof on the new addition. It was a big decision because there are a lot of color choices and because metal is a lot more expensive than composite shingles. In the end we decided that it was money well spent as it would achieve the look we wanted for the entire house and add value. However, choosing a color was not an easy task. I agonized over the color like my life depended on it. When spending that much money and it making such a big impact on the house, it is not a decision to enter into lightly. There are several houses in our neighborhood that have metal accents on their roofs. I walked around our entire neighborhood with my color sample sheet and looked at every single house, stopped in front of the house, held up the sheet, made notes on the sheet, took pictures of the house and pretty much looked like I was casing the neighborhood. Thankfully no one called the cops on me. "I swear, officer, I'm just trying to decide what color to order for my roof." the woman said as they handcuffed her and stuffed her into the back of the police cruise.
Amongst all of this we were having the rest of the roof replaced. We had enough hail damage from a huge storm last May that warranted a new roof. At least insurance foot the bill for that part.
Day 21
Day 22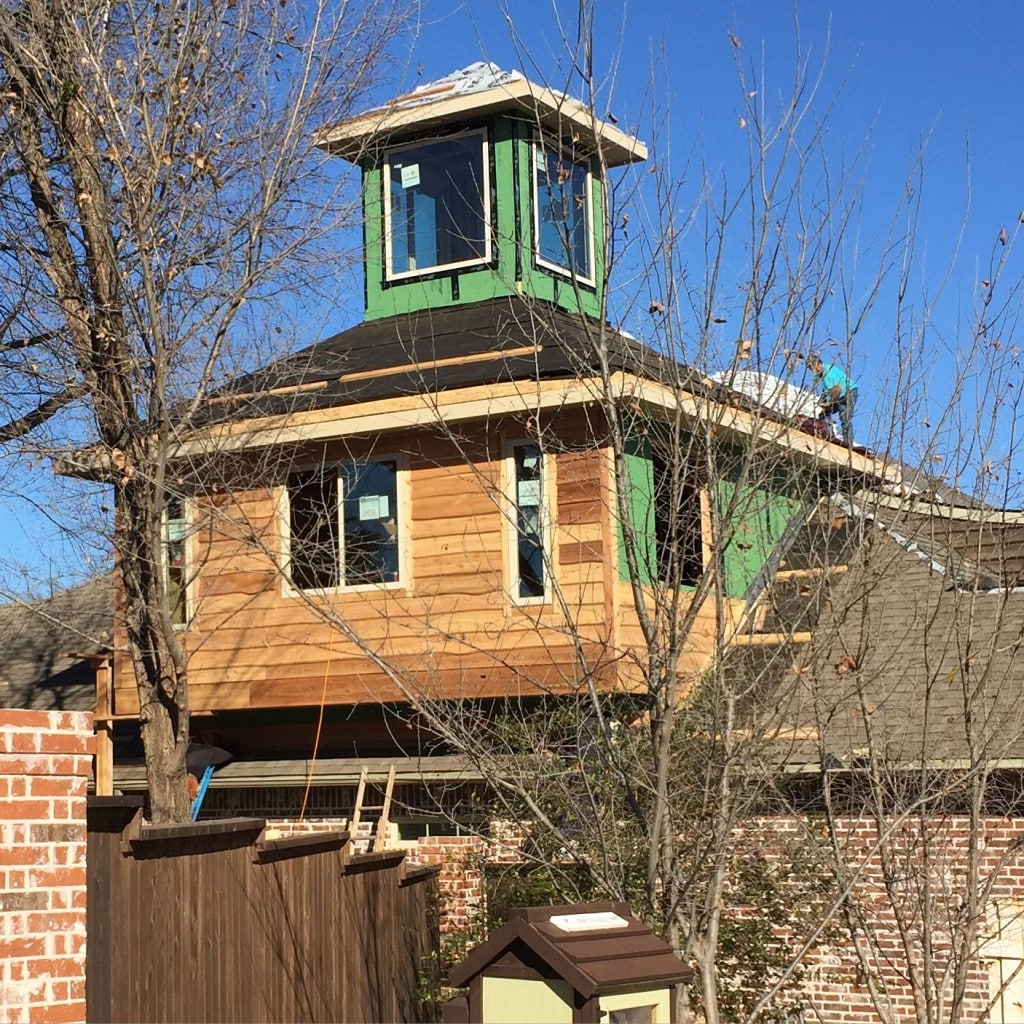 Day 23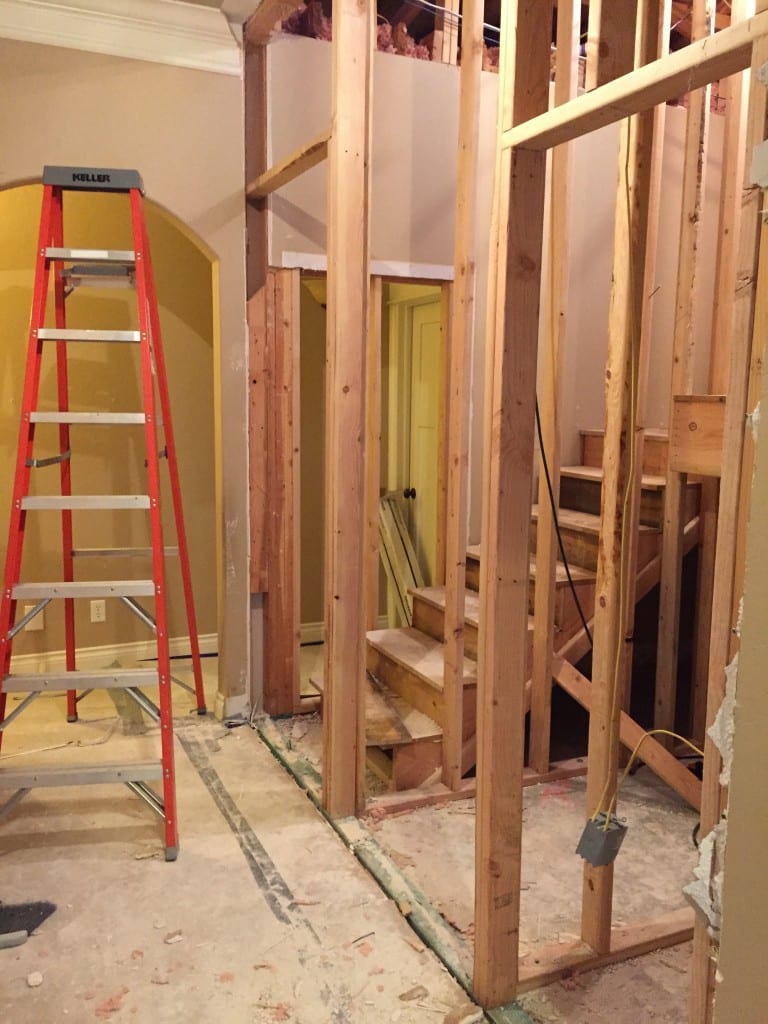 Day 26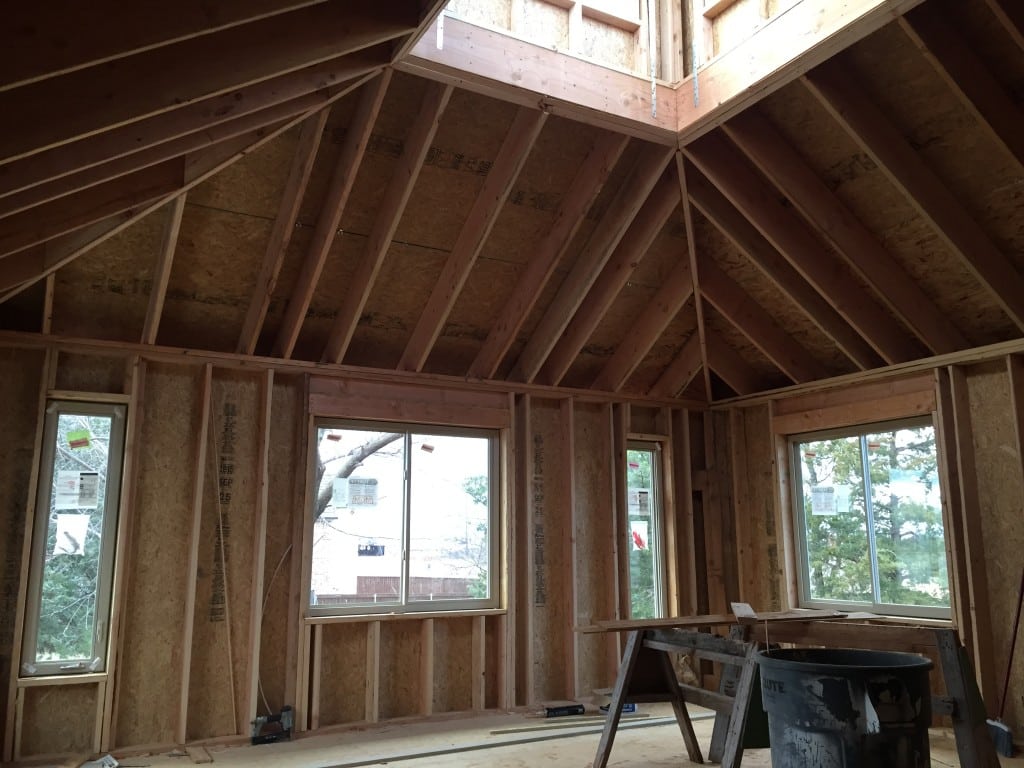 Day 35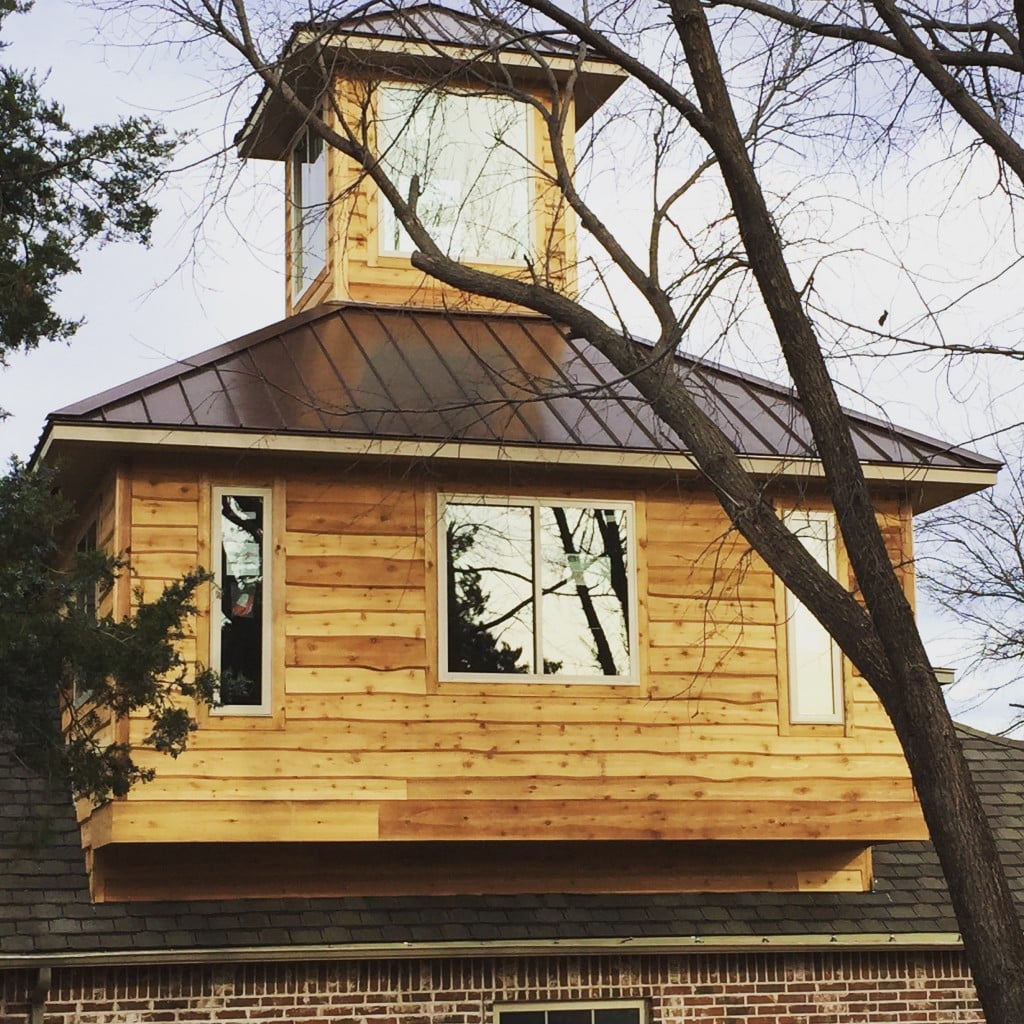 Day 44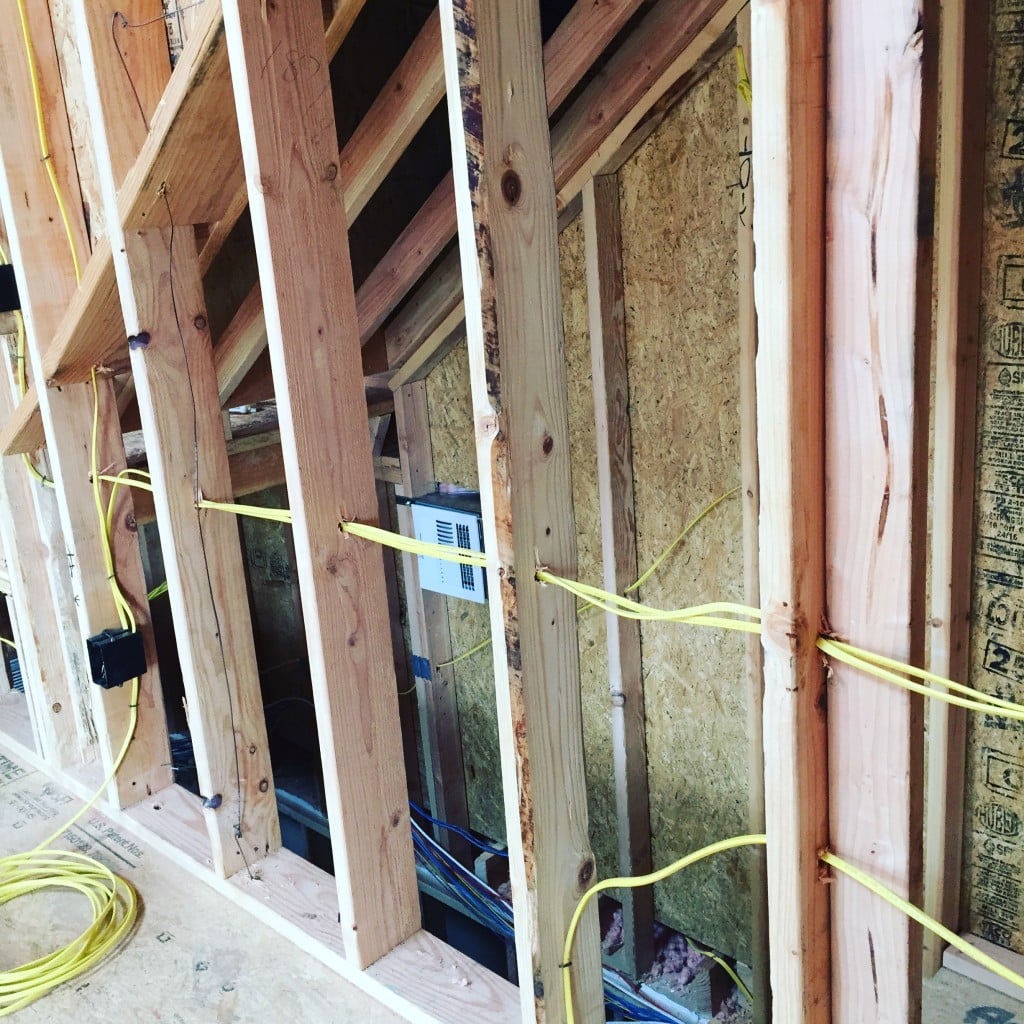 Click here to see the update in which all the paint is applied all over the house. Stay connected with Instagram and follow along with the hashtag #ftclinton