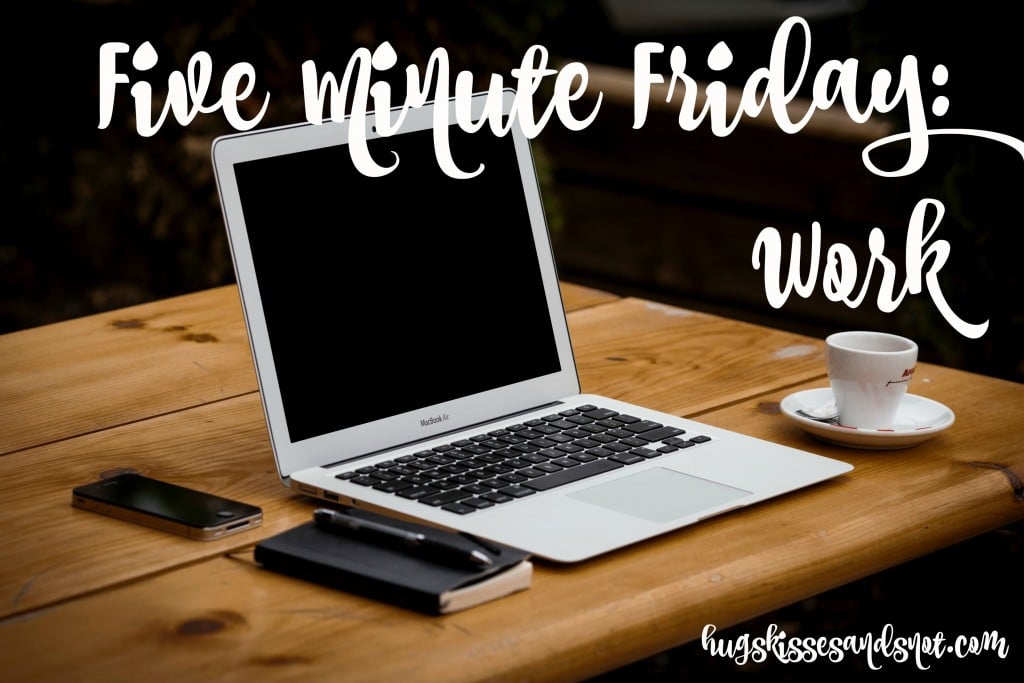 What a week! Do you ever feel like the week races by and then you wonder why it felt so long? That is how this week felt to me. The boys were only in school three days this week but with everything that is happening in the world, writing an emotional post, and doing all of the fifteen billion regular things I do, it felt like a crazy week.
But I made time to link up with Five Minute Friday this week. I'm glad I did because the writing prompts always cause me to stop and think and then spend just a few minutes putting words down. This weeks prompt is work.
Five minutes are on the clock…GO
"So What do you do for work?"
It's a common enough question but one that is tricky to answer.
I work at my son's school. I work at serving the community through Assistance League, my church, and Meals on Wheels. I work on this blog. I work at making fun YouTube videos every week. I work at making my home a beautiful and cozy place that my family will feel comfortable and safe in. I work at making food every day that will nourish us both our bodies and our family as a bonding time. I work at not going crazy as I try to parent a middle schooler.
I do a lot of work but unfortunately, none of it pays. Sadly, success and work are linked by how much money you make for said work. It is taking me a long time but I'm beginning to get over the feeling of inadequacy for not bringing in a paycheck for all of that "work". I still feel the tug to justify the work I do and why I don't get paid for it. I feel the pressure to make of of this work pay off and the disappointment when that doesn't happen.
Not all work has to bring a monetary paycheck.
STOP
Related Posts via Categories