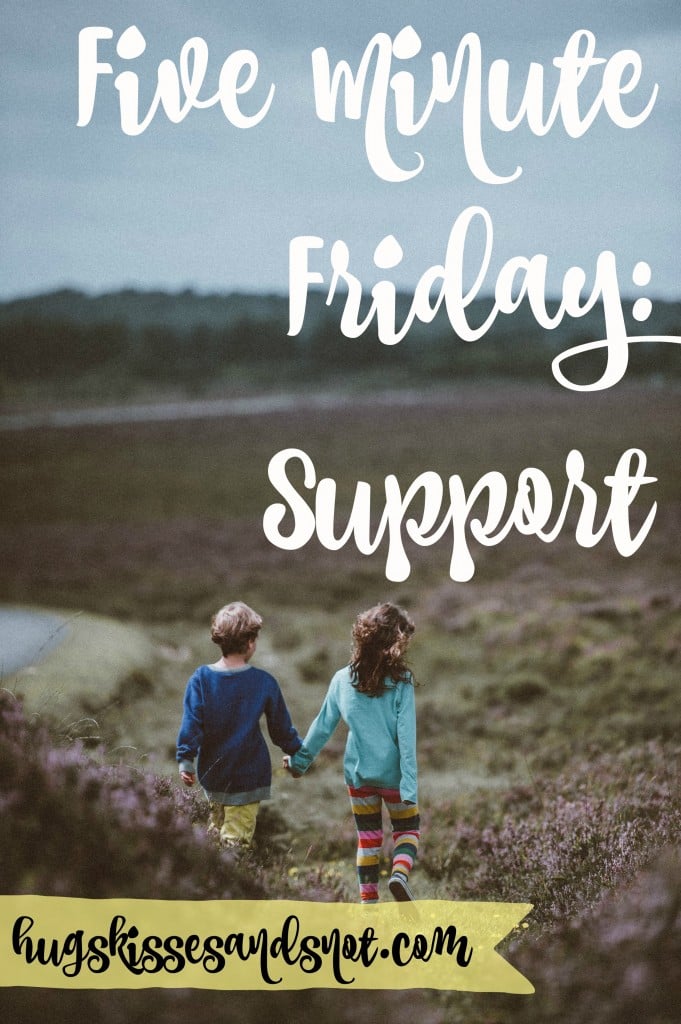 Today's Five Minute Friday writing prompt is: support.
Five minutes are on the timer…GO!
Next week I will be traveling to San Fransisco to a conference for Assistance League. As an active volunteer, I support our community through the programs we offer. And as a way to support the volunteers, some of us get to travel to their national conference to learn and grow in our mission to support our local community and transform lives.
However, preparing to be out of town for five days is no small task.
Adam is crazy busy with work and school and the boys have places they need to be as well as generally being looked after and cared for. It's times like these when I really think about who my support system is.
Thank goodness my parents live close enough to help out when I ask.
When I mentioned to my mom that I would be gone for five days and I was juggling the Addison and Harry's schedules, it wasn't even a question for her to come and help me. She willingly gave up her time to come and support me in my time of need. I can't imagine raising a family without the help and support of grandparents and I'm sure many moms feel the same way.
I have a few friends with multiple children and all of them deeply depend on their moms and mothers-in-law to help raise those kids.
TIME IS UP
Who do you lean on for support?
Related Posts via Categories