Suddenly December is coming to a close. As I look back, December 1 seems both forever ago and just yesterday. I'm sharing four somethings from December that I read, loved, treasured, and something ahead and linking up with my online friend Heather on her blog.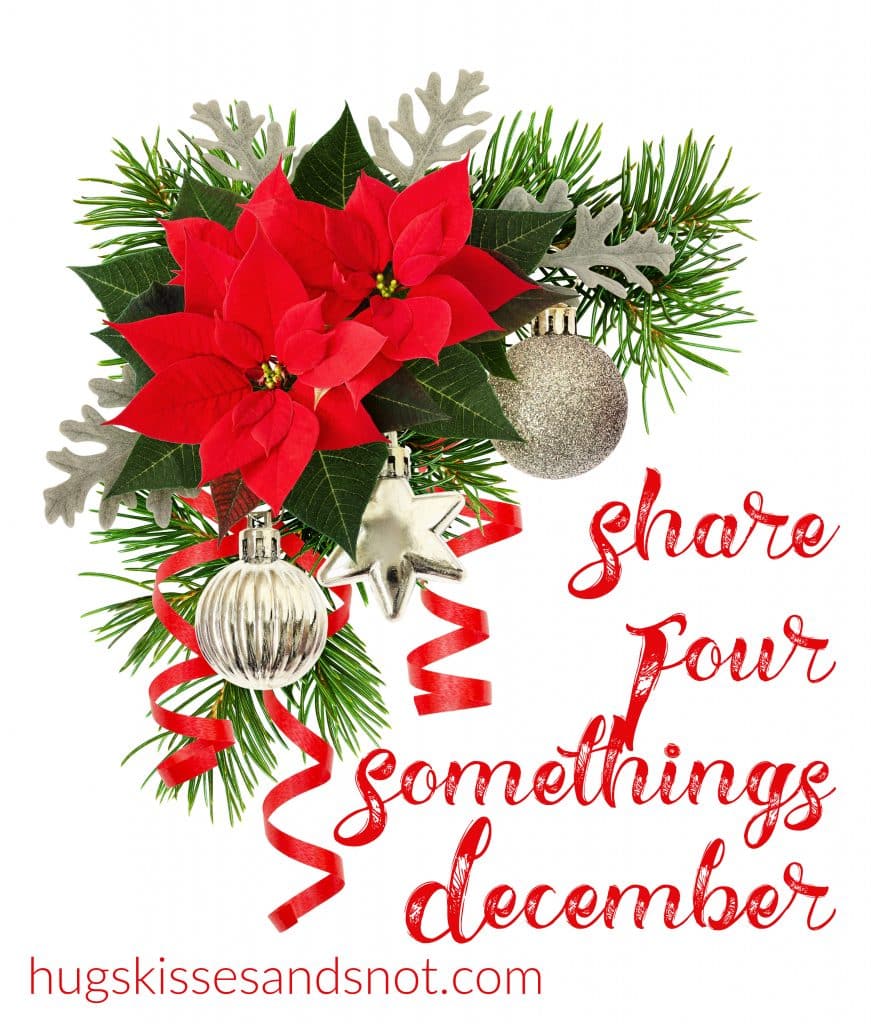 Something Read: The Seven Husbands of Evelyn Hugo by Taylor Jenkins Reid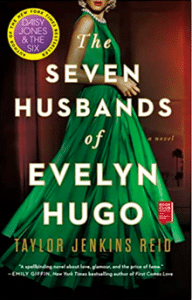 This book has been sitting in my library app for months. Admittedly, I put a hold on it because of the cover. A beautiful woman in a gorgeous emerald green gown who presumably has seven husbands…sure, I'll bite. Evelyn Hugo is a Hollywood actress from the 40s who used her sex appeal, brains, grit, and sheer determination to escape her impoverished life in Brooklyn to become the biggest star of her lifetime. Evelyn is a fictional character but you get the feeling that her story could have easily been any number of glam Hollywood actresses from that era. It reminded me that the media, the public, and individuals only see what they want to see and rarely take the time to look closer at the real person right in front of us, famous or not.
Something Loved: The Nutcracker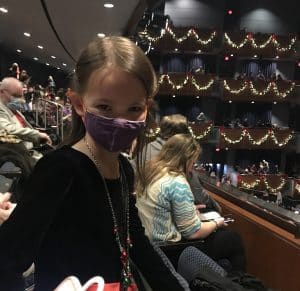 I can't remember the last time I didn't see the Nutcracker at Christmas. Normally, it is an amateur production put on by a local dance company. This year I went with my sister-in-law, mother-in-law, and niece to the Oklahoma City Ballet Co. production with the Oklahoma City Philharmonic. I had forgotten how incredibly talented professional musicians, dancers, and artists are. During the dance of the snowflakes I was overcome with emotion at the beauty of it all. The musicians and dancers were in sync with one another and I remembered that it is artists who will save our world. As long as there are people who in the world who hone and share their God-given talents and make the world a beautiful place, we have hope. I was struck at how the women dancing on stage were at the height of their powers. They are in a window of time when their professional abilities are peaking and what they bring to the world boarders on transcendent.
Something Treasured: Christmas Cookies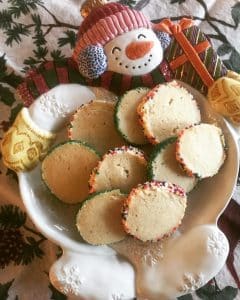 During the month of December I baked cookies almost every day. I did this last year and loved the experience so I decided to try again this year. I realized toward the end of the month that last year I didn't have anything going on so I was able to keep up the pace. This year life was back to normal and fitting baking a batch of cookies into my day got a little tricky every now and then. But I did it and loved it. I loved sharing the cookies with friends, teachers, neighbors, and workers. I especially loved seeing Addison and Harry's reaction as they tried each cookie.
Something Ahead: 2022
What else can I say? It's a new year full of new possibilities, new highs and lows, new joys and disappointments. There is something I have been pondering in my heart for 2022 but am not ready to say what it is. If anyone is reading this, I would appreciate a prayer of clarity.
I can say that my motto for 2022 is "Fear not, for I am with you". There is a lot to be afraid of; mostly the unknown. But I will try my best not to be afraid. Not because I think everything will turn out okay but because we're not alone in our struggle.
Related Posts via Categories