Sometimes I have this little joke with myself when it's time to fix dinner that goes a little something like this…
Again? They want to eat again? I just fed them lunch and breakfast and dinner yesterday and lunch before that and breakfast before that! Why do they feel the need to eat every. Single. Day? #thestruggleisreal
I think I'm super hilarious and the audience in my mind thinks I'm hilarious and so cute for incorporating a popular hashtag that is still funny even though it's overused. I contemplate creating a FB live feed with this rant and imagine how hilarious it would be and how everyone would love it. Then I realize that is a super stupid idea and that no one would see it or think it's funny. Then I snap out of it and start fixing dinner.
The irony is that while my kids are well fed every single day, there are kids in our community who are going without. There are kids who won't eat over the weekend because school isn't there to provide breakfast and lunch. There are families who will depend on the local food bank to put food on the table.
Last year I took Addison to the Regional Food Bank to pack food boxes. I wanted him to begin to understand that there are families in Oklahoma who are far less fortunate than we are. In one evening we helped pack 1,100 boxes of food that would provide 28,500 meals. I'm proud of the time we spent there but the struggle is truly real and continues day in and day out for Oklahoma families.
While the struggle may continue, so do the opportunities to help the Regional Food Bank feed hungry kids. Produce For Kids is teaming up with Homeland stores to help provide food for the Regional Food Bank backpack program.
When you shop at Homeland stores through June 20 and purchase the brands with the Produce for Kids logo, and Produce for Kids and Homeland will give back to The Regional Food Bank of Oklahoma's programs that support children and families. Last year's campaign raised over $19,000 to supply backpacks full of food to 96 kids for an entire year.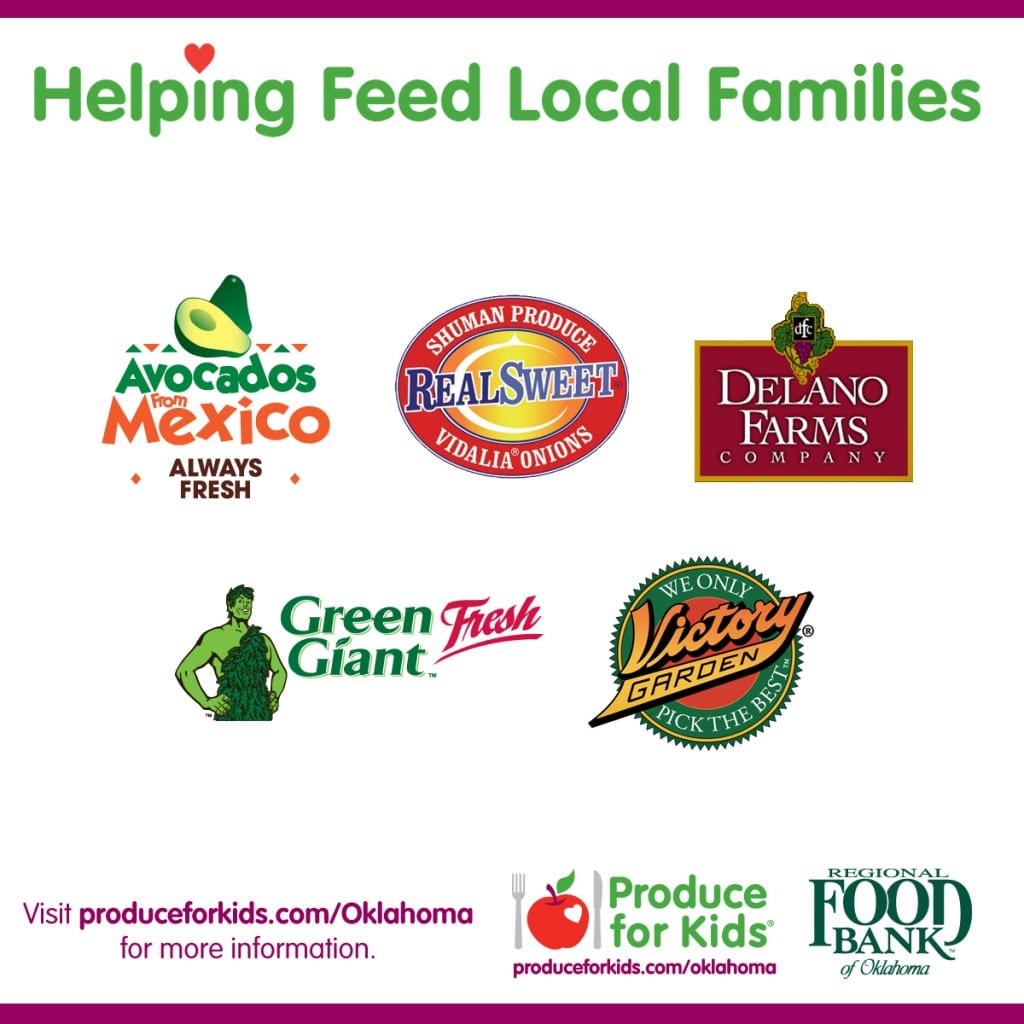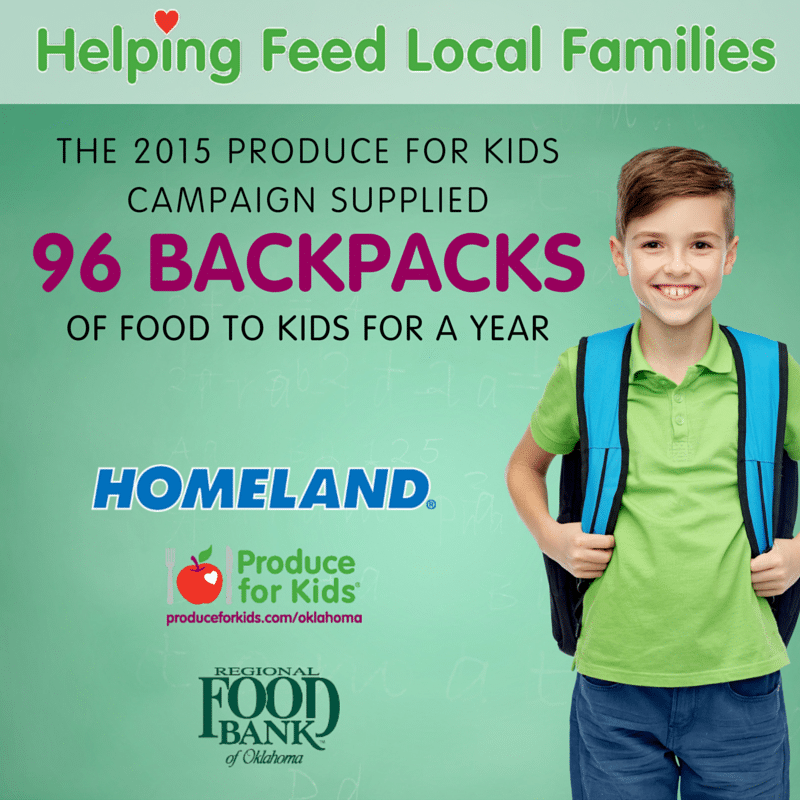 Part of this campaign is buying certain brands that are participating in the give-back. Produce for Kids is a treasure trove of healthy recipes so I decided to try one that included some of the foods that are a part of the Homeland campaign.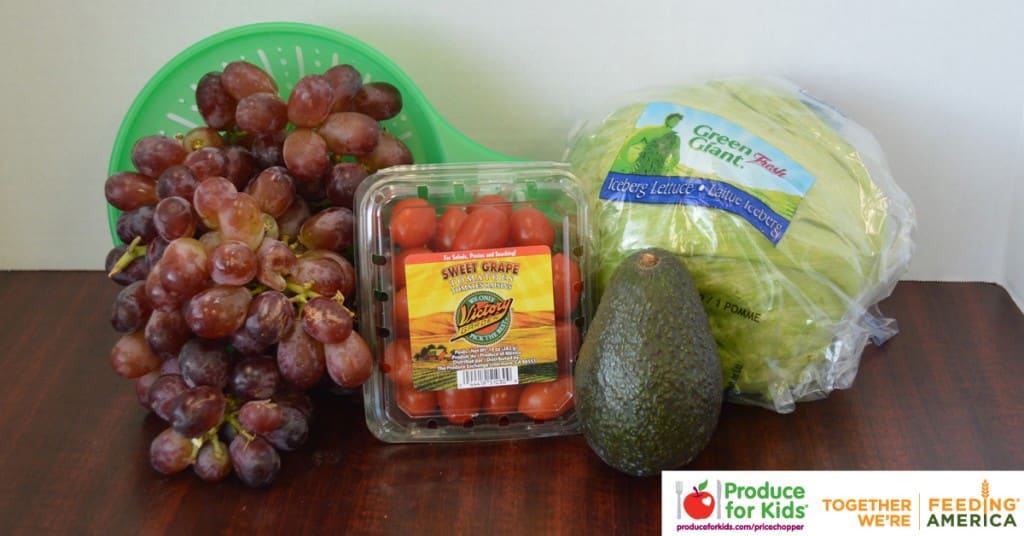 I could eat avocados and cherry tomatoes until the cows came home but my kids, not so much. I've continually tried to convince them that avocados are the best food on the face of the earth but they have yet to believe me. I'm sure when they are 30 they will finally see the light. But for now, I went with something that would incorporate grapes.
I served up fruit wraps for breakfast last weekend and they both gave a thumbs up. Even Addison, the cautious eater, who claims he doesn't like honey until I tell him (after he has eaten it and enjoyed it) that it had honey in it. Score.
The great thing about this recipe is that you can use any combination of fruit that you kids will like. I used green grapes, strawberries and pineapple. It's basically a fruit burrito with peanut butter, granola and honey. Find the full recipe on the Produce for Kids website here.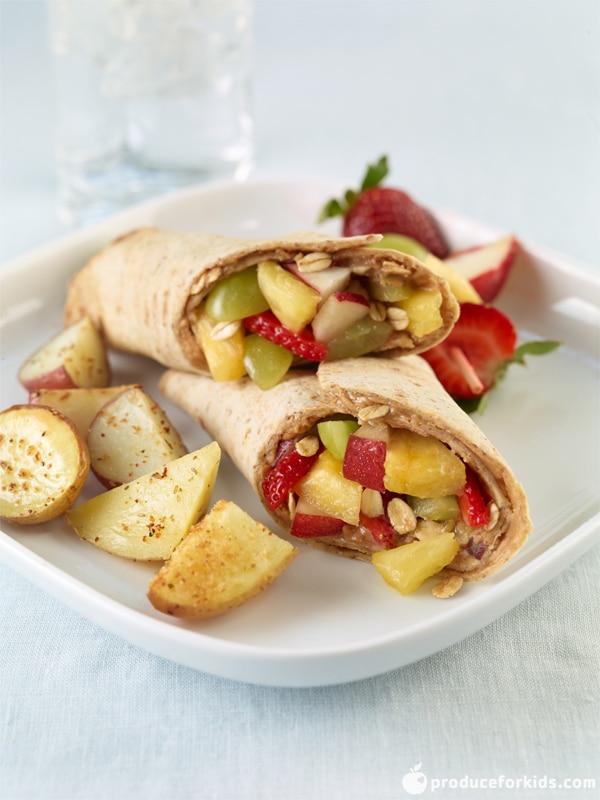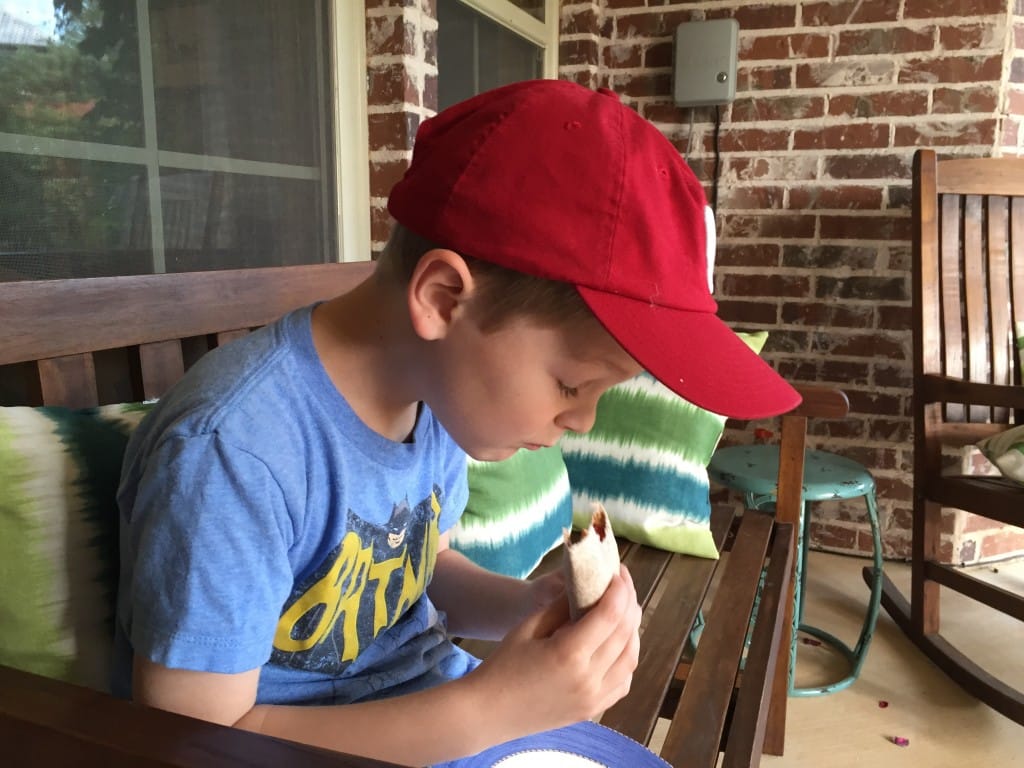 hummmmmm….what is this fruit wrap you speak of?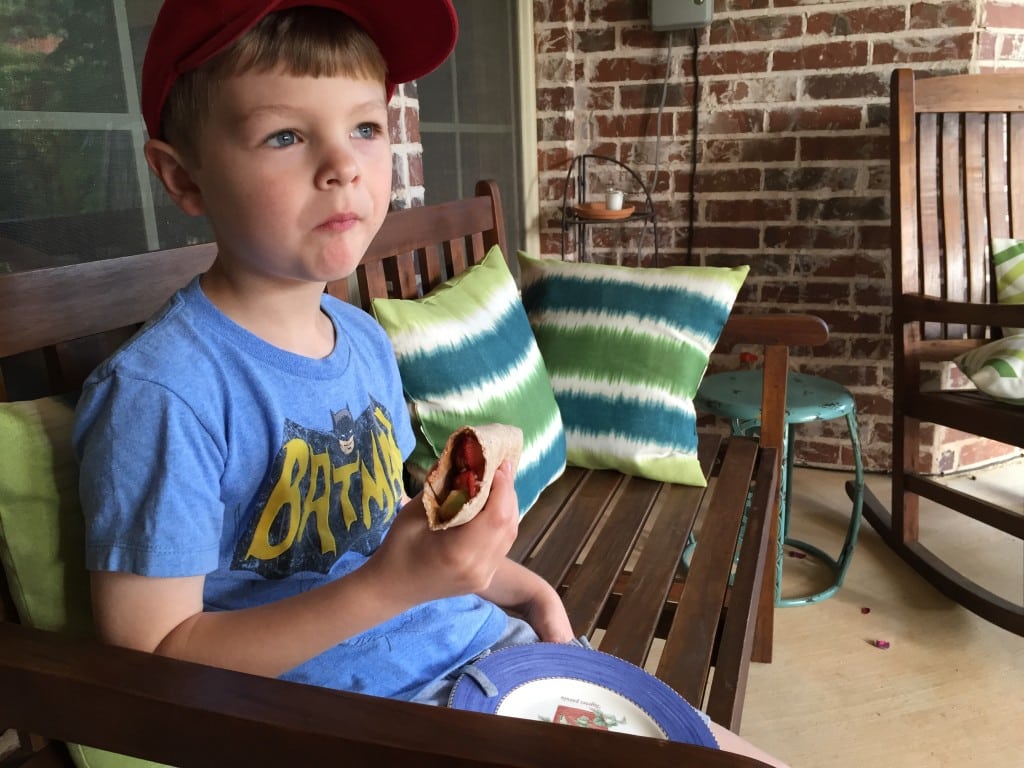 thinking…chewing…considering…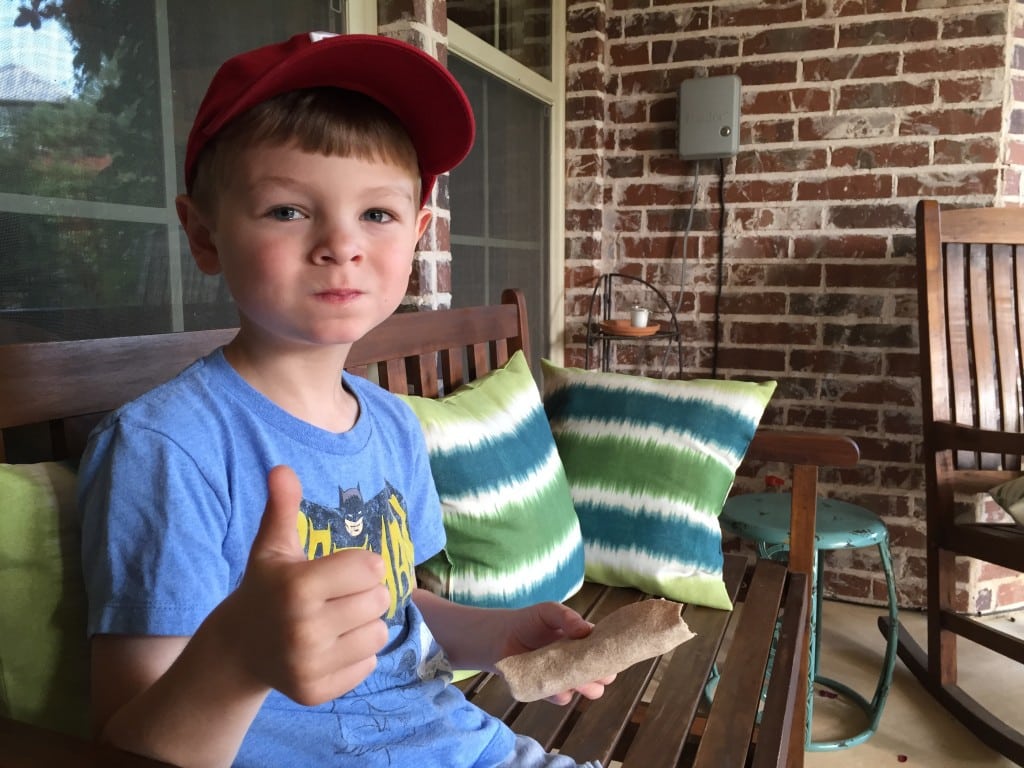 We have a thumbs up, folks! That's a winner!
Produce For Kids and Homeland are making it so dang easy to do the right thing. Not only am I feeding my kids but I'm also feeding my community. If you shop for groceries (which I know you do, don't try to deny it), please consider shopping at Homeland this June to support the Regional Food Bank.
This is a "sponsored post." The company who sponsored it compensated me via a gift card to write it. Regardless, I only recommend products or services I use personally and believe will be good for my readers. I am disclosing this in accordance with the Federal Trade Commission's 16 CFR, Part 255: "Guides Concerning the Use of Endorsements and Testimonials in Advertising."
Related Posts via Categories