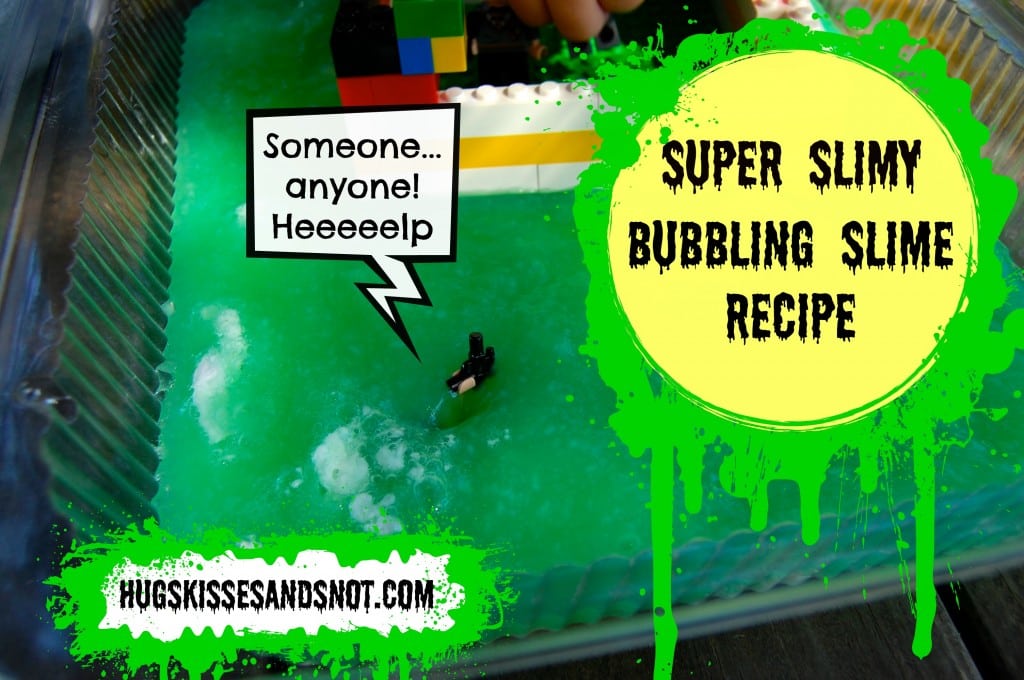 Recently I had the need to discover the perfect slime recipe (more on that next week). I needed something that would make a big mess. Slime made with Borax and glue is to clumpy. I needed something worthy of Nickelodeon slime. I combed Pinterest (as one does when they need anything crafty) and I came across a blogger who has several great recipes for slime and sensory play. Jessica at Epic Fun for Kids as tons of great ideas on sensory activities for kiddos.
This recipe is made with vinegar and xanthan gum (found in the baking aisle). You pour it over baking soda and the vinegar reacts with the baking soda in slow motion. Remember the volcano science projects? That reaction is really quick. This reaction is slow because of the thick consistency of the slime.
Harry brought out some Legos to make his bubbling slime playtime more of an adventure. Thankfully, this is water soluble so it cleans up easily with just water. The more water you add the thinner it gets until it is completely diluted.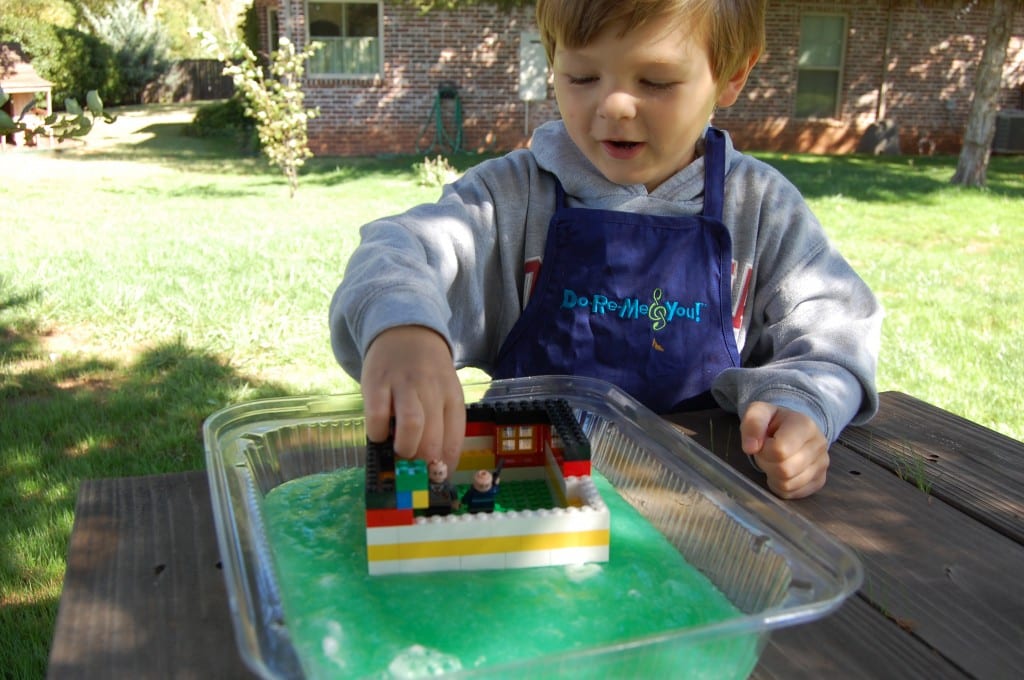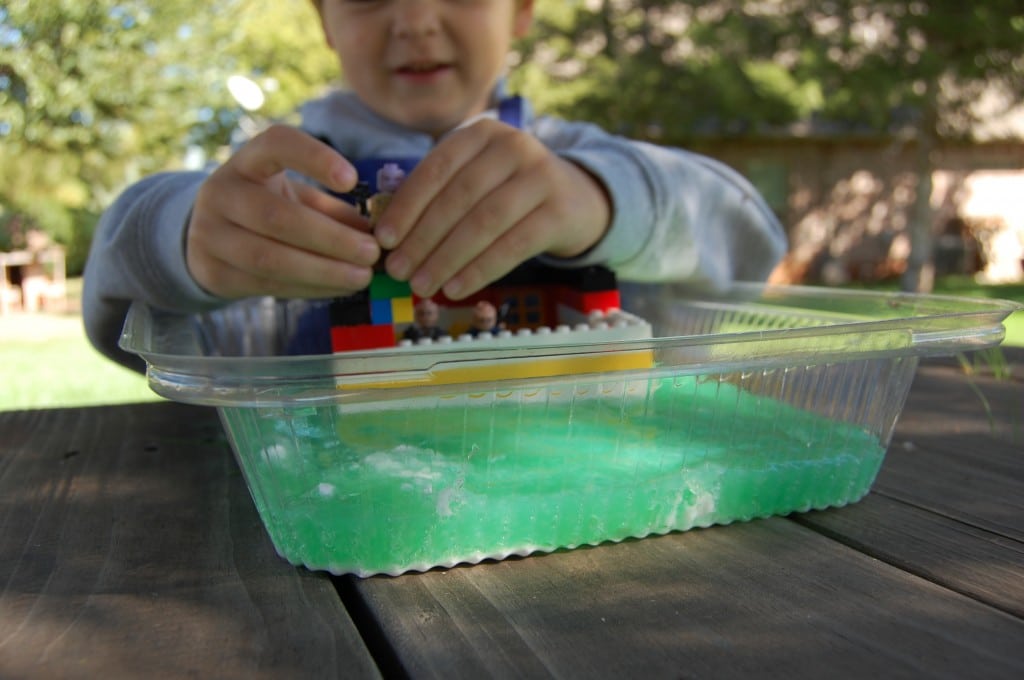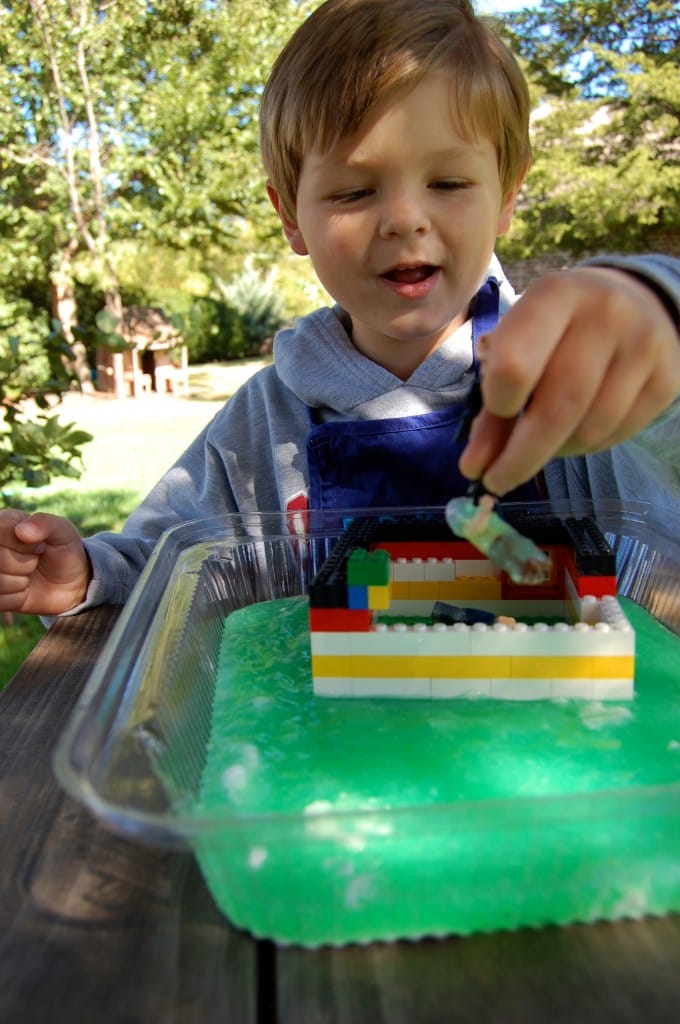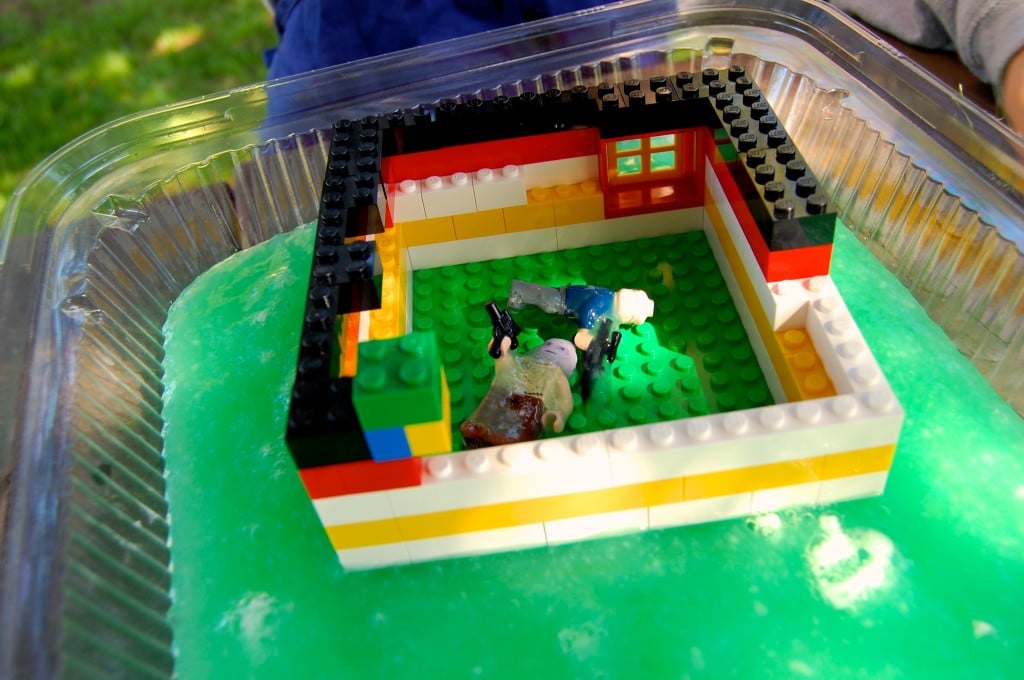 The more you play and mix the baking soda into the slime, the foamier it gets.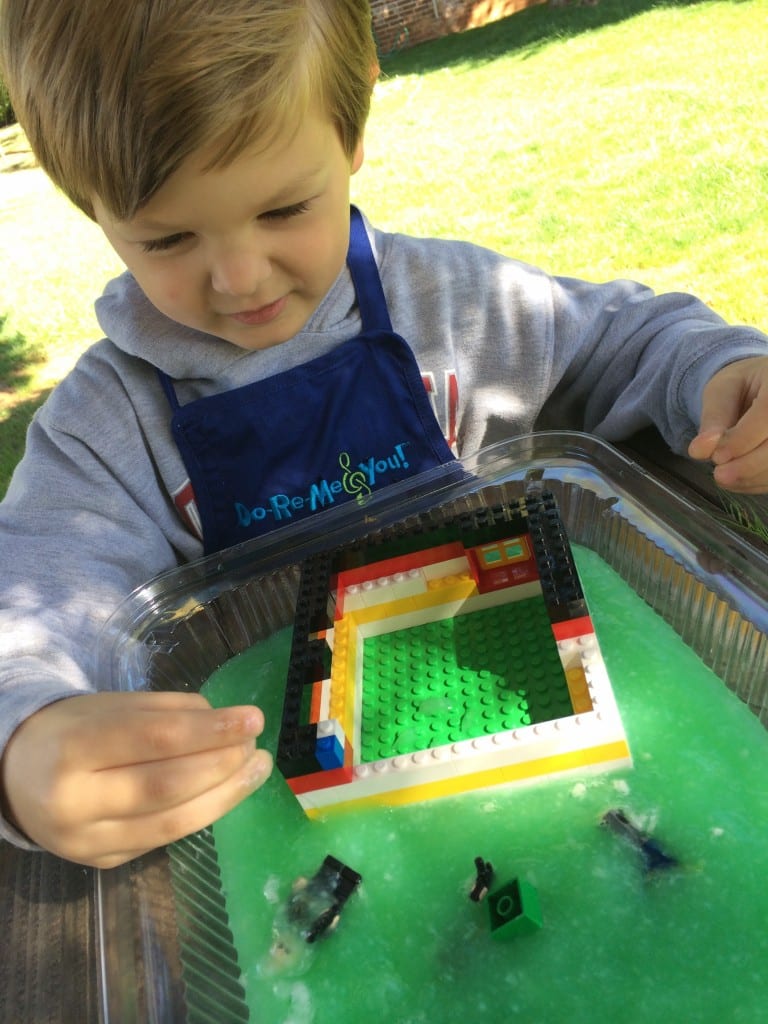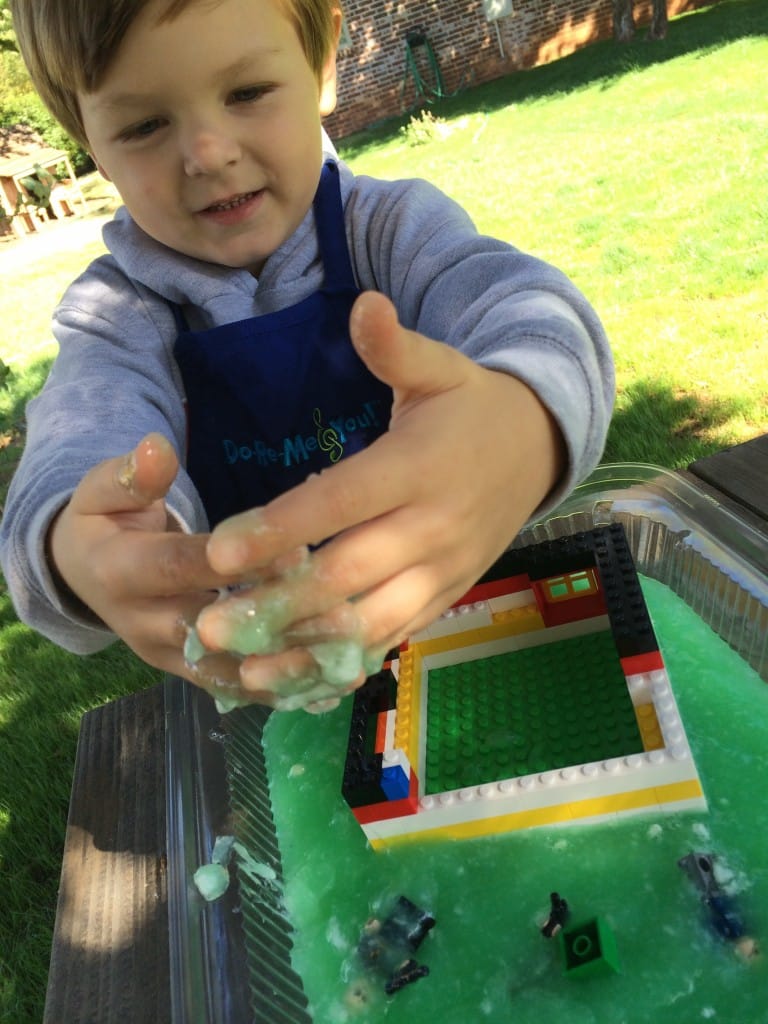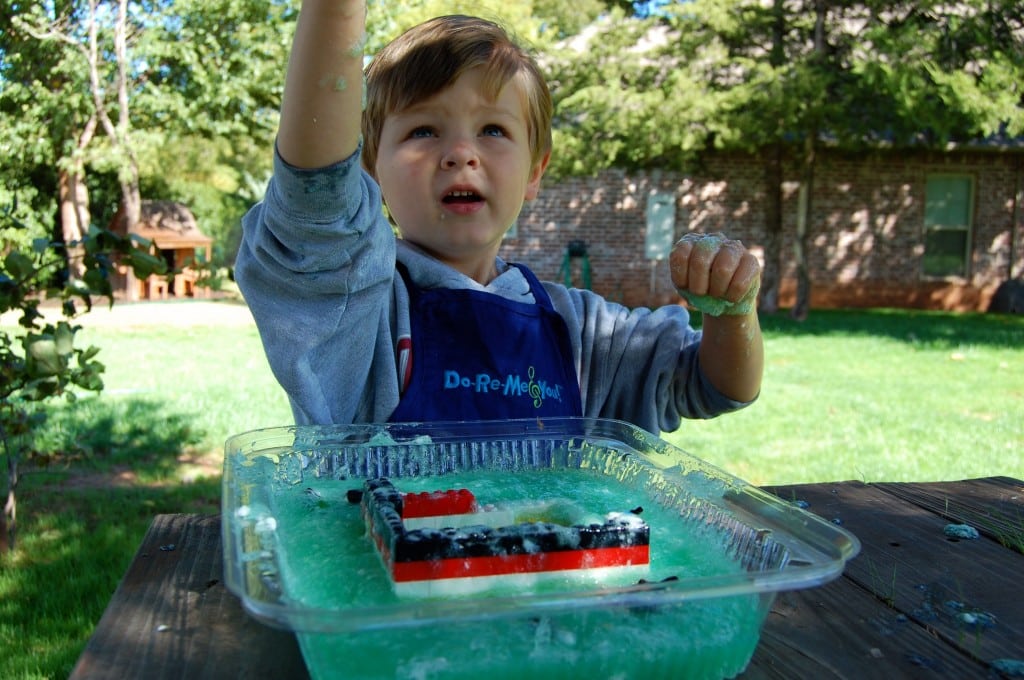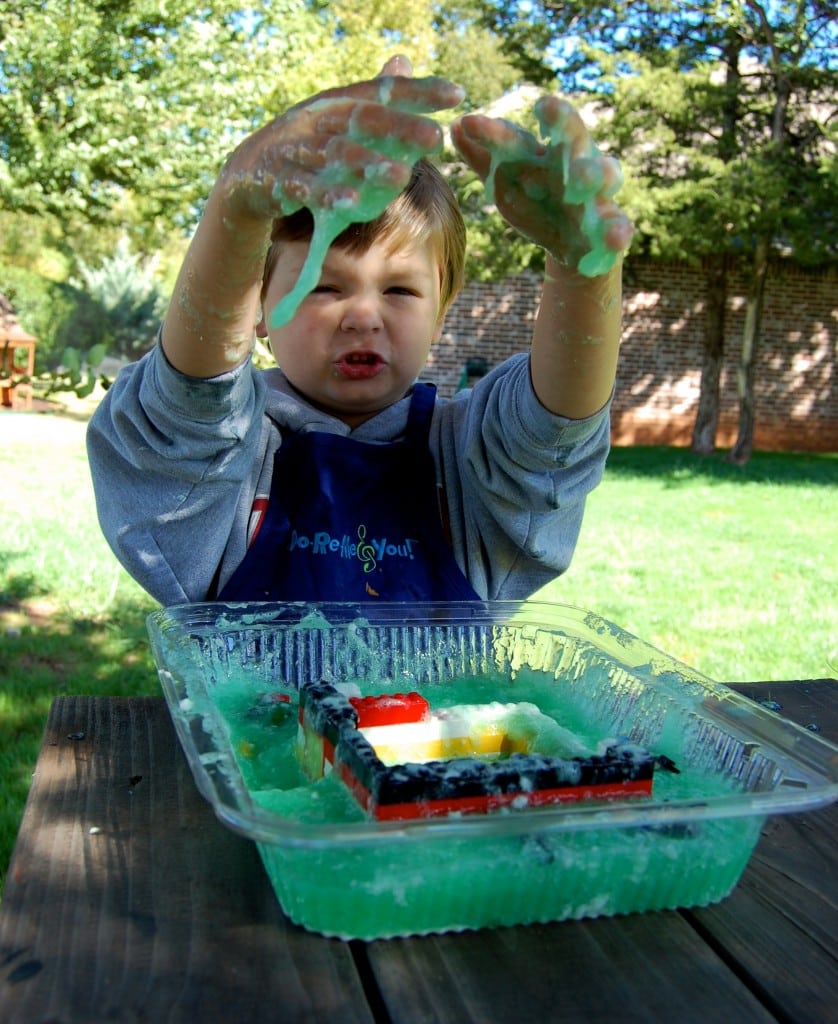 This would be so awesome at a Halloween party! Make it red and you've got a cauldron of bubbling gore. Muaahahahaha
~~~
[jetpack_subscription_form title="Like What You See?" subscribe_text="Please subscribe via email do you don't miss a single thing!" subscribe_button="Sign Me Up"]
Looking for even more fun? Follow me on Facebook, Twitter, Google + and Instagram