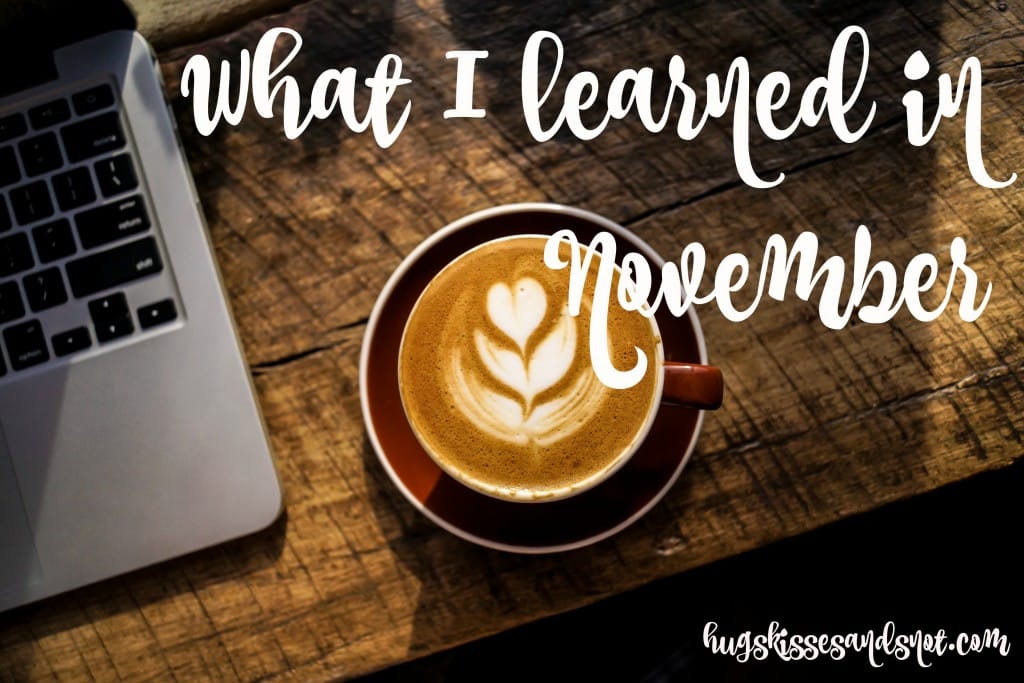 What I learned in November has stuck with me all the way through December.
I learned that each next step (be it hobby, career or life) can be made intentionally with the motivation of love behind it. Even the really small decisions can be thoughtful. Thanks to my visit to North Carolina for the Hope Writers workshop I've been thinking a lot about the next step. At the workshop, author Emily P. Freeman offered this advice regarding writing: Do the next right thing, in love. Since then I've been asking myself what the next right step in blogging, writing and video creating will be or should be.
I'm someone who seems to be driven by results and creating online just for the heck of it is very difficult. After 5 years of blogging, I've learned that I need to see something for it. I've tried to tell myself that I'm online, creating content, just for the joy of creating and that it should be enough. And while that is true, I still need to see something come from that creation other than my own satisfaction.
I need to see readers and viewers finding some sort of benefit, joy, satisfaction, or positive takeaway. I need to see a reward from my hard work be it monetarily or recognition. However, those rewards and benefits can sometimes be far and few between. When I don't see tangible results, I can become restless in my endeavors and wonder if I'm on the right path. Restlessness leads to doubt and I've never known doubt to produce positive results. Recently, I've learned that when I start to become restless or doubtful, I need to make each next decision with the intention of love behind it.
Each day in November and into December I've been asking myself: what is the next right thing, in love? Is the next right thing to write this post? Is there a motivation of love behind it? If the answer is yes, then that is the next right thing. Is the next right thing to get together with fellow writers? If there is a motivation of love and intention to lift other people up, then do it. Is the next right thing to give away an advent devotional to readers? If there is love for both the reader and myself behind it, then give it away.
The key to this little mantra is making sure that the next right step will serve both my reader and myself. It's easy to leave one of those out of the equation when considering how to move forward in your life, hobby, career, family. Both my heart and the heart of those I touch must be considered and respected.
With each action, I ask myself if it will bring my readers and myself benefit and/or joy. With each action, I ask if the motivation behind the action is coming from love or a selfish place. Asking myself this little question has actually worked. Two weeks ago I deleted a blog post because the answer to my Do The Next Right Thing, In Love prompt was not what it should be. The post was too self serving and quite frankly, I wasn't passionate about it.
One byproduct of this little practice is that it seeps into everyday life. I initially intended it to be meant for writing and blogging but have found myself using it in everyday life. When I don't want to fold laundry, I tell myself that for right at that moment, it is the next right thing to do, in love. When I'm exhausted and need a break but sitting on the couch with a good book feels extravagant, I tell myself that right at that moment I need a break and taking some time for myself is the next right thing, in love.
What is your next right thing…in love?
Related Posts via Categories