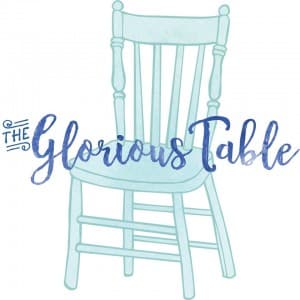 Today I have the honor of being a guest contributor at The Glorious Table.
The Glorious Table is a site dedicated to offering daily devotions to encourage women to find deeper truths within themselves and each other.
In kitchens around the world, the table can be a place to gathering, laughter, sharing and love as well as tears and heartache. As providers, we serve our families at our tables, pray over each other, provide nourishment and invite friends to partake in what we have to offer.
In my own kitchen, a lot happens at the table. Crafts, homework, meals, work, writing, reading. There is something about the table that invites both creativity and rest. My family is nourished at our table but we see tears of frustration over homework as well.
At Christ's table, all are welcome. All. Not just some who have the right recipe or have said the magic words. Jesus welcomed the sinners and the saints to receive his unconditional sacrifice. At his table we can find mercy and compassion.
That is what the creators of The Glorious Table have tried to create. A place where you can grow, find comfort or challenge in the words brought by it's contributors. The Glorious Table strives to create a safe online community where people can lift each other up.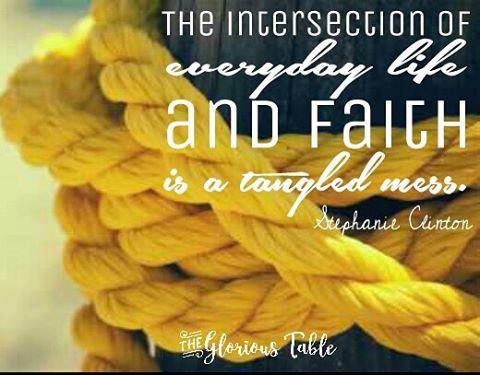 That brings me to today's post. I wrote and submitted this post back in June when I was contemplating how to live a life in a world built on comfort and prosperity versus the life of sacrifice that Jesus modeled. Please hop on over to The Glorious Table to see where the messy intersection of real life and faith.
Related Posts via Categories