A few weeks ago we entered into a home renovation of sorts. It's not so much of a renovation as an addition but because we are going to be painting quite a bit of the house and doing a few little repairs I'm going to label it as a renovation.
We have been thinking, planning, discussing this for a long time. One does not enter into a large home redo lightly. I love our house but I have been thinking about adding a "family/kid space" for quite a few years. As I watch my boys grow and observe all the other boys they drag through our house on a regular basis I started to imagine a place where they could all play, hang out, play video games, read, be inspired, etc.
Dear Husband's uncle is an architect so we asked him about a year ago to draw up plans for such a room. He is a very creative guy and came up with the concept of Ft. Clinton. Here is his original concept: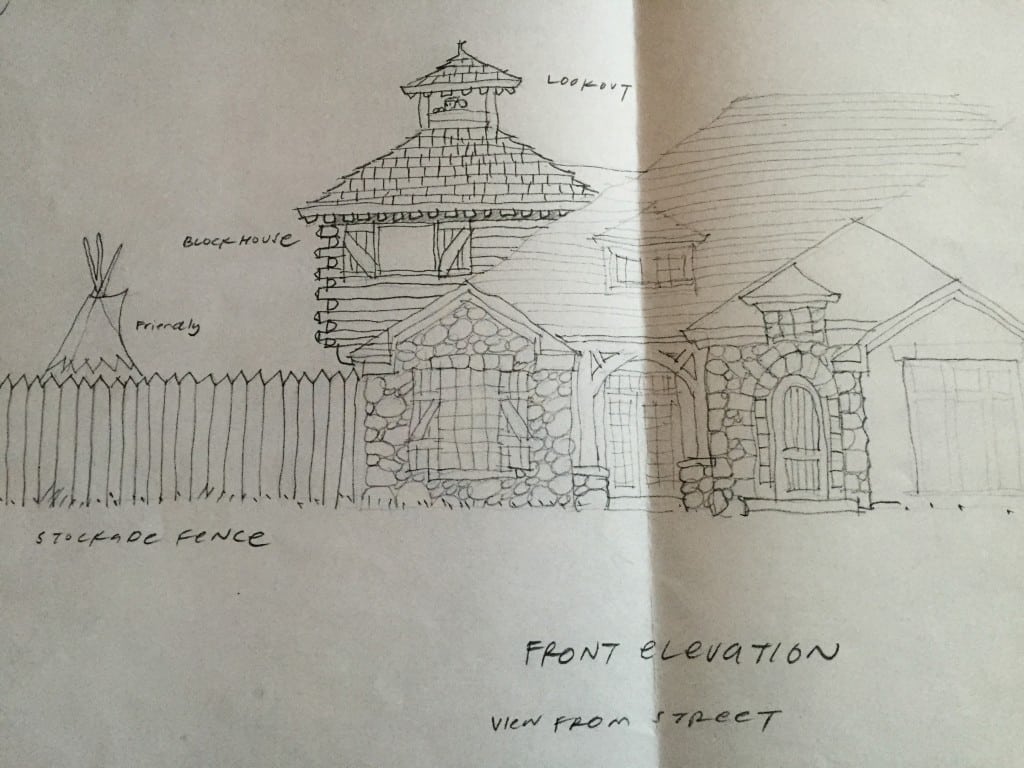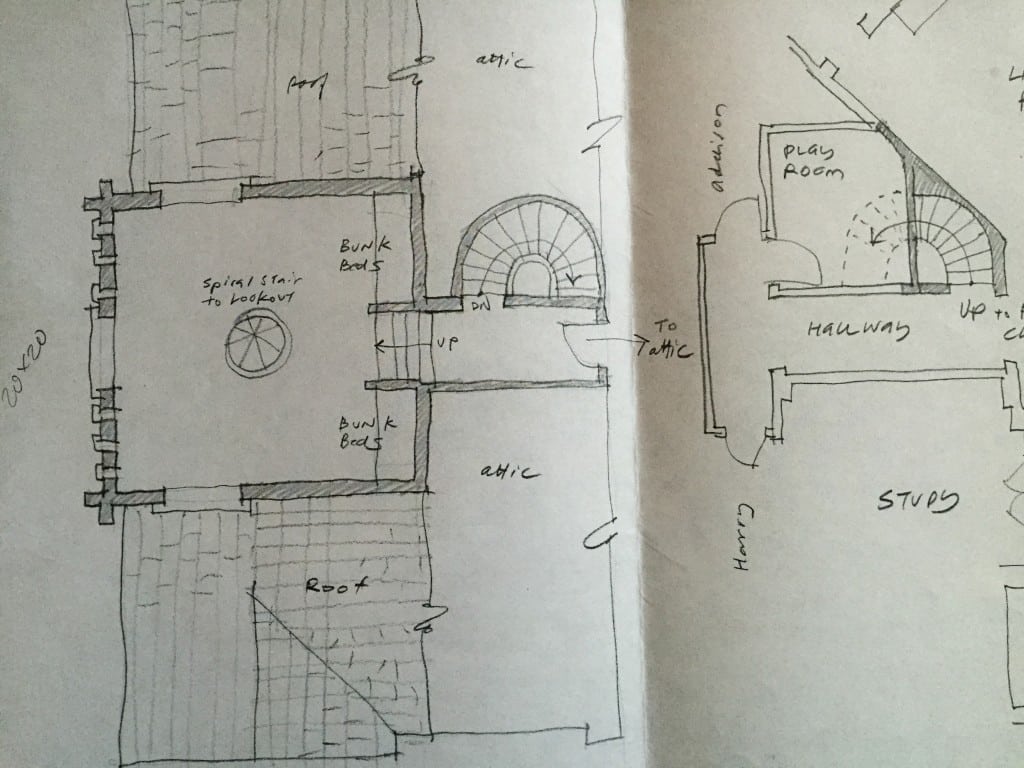 The plans have evolved and changed over the months but the fort concept has stayed the same. Since Uncle Architect doesn't live in the same state as us it was a long process of emails, phone calls and even a visit to get everything ironed out. Here are Uncle Architect and our General Contractor mulling over the plans, arranging and rearranging stairwells and walls. They were like kids in a candy shop.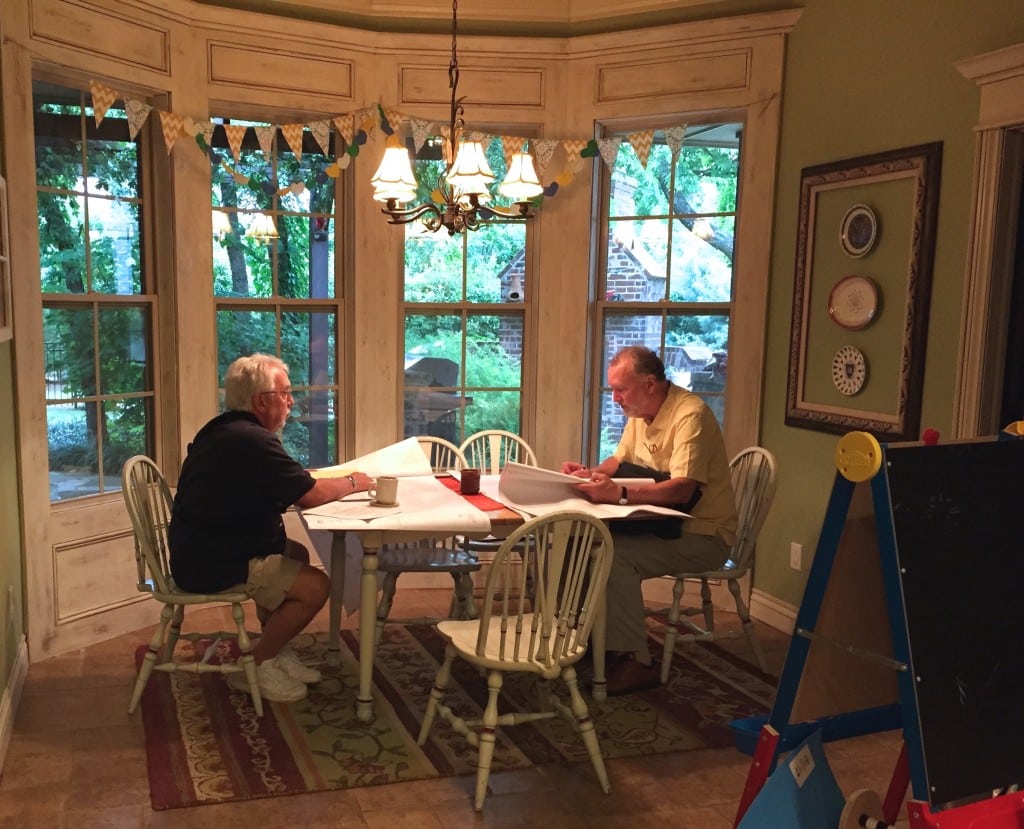 We are currently entering our 4th week of construction. There is a very large trash container in our front yard (I'm sure the HOA police just love that little eyesore), half of our driveway is taken up by lumber, we had a huge hole cut into our roof and week two was interrupted by three days of heavy wind and rain. There was only a smidgen of a leak into Addison's bedroom but that was to be expected. I'm just happy the huge tarp they put over the entire project didn't blow away and end up covering our neighbor's front porch. The framers have nearly completed framing up the room and are close to having the everything "dried in" (which is construction lingo for "completed just enough so that the inside of your house won't look like Niagara Falls if it a sudden rain storm roles in").
In the midst of the new construction we are having the rest of our roof replaced. Way back in May we had the hail storm of the century (which I can say with certainty as we are only 15 years into this century) and our entire neighborhood had to get new roofs. It's amazing how much pounding one can tune out and how useful noise canceling headphones are.
If you find home renovation exciting and want to follow along our journey, you can find me on Instagram by searching for the hashtag #ftclinton. I would love to see you there and hear what you think about our progress.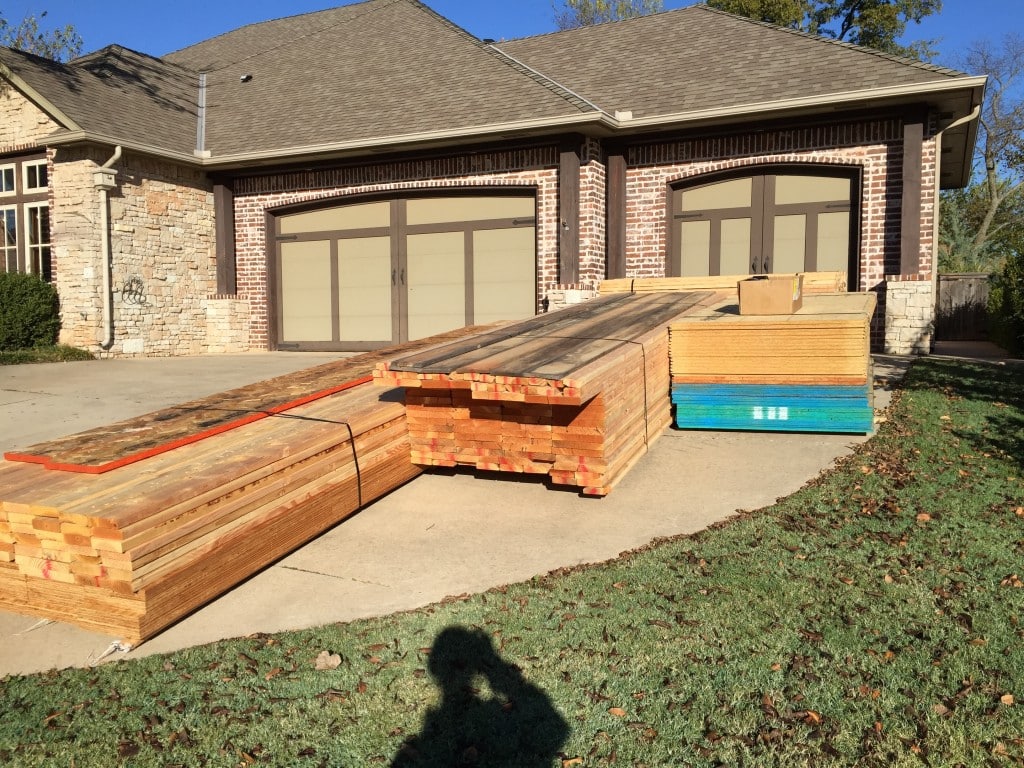 Day 1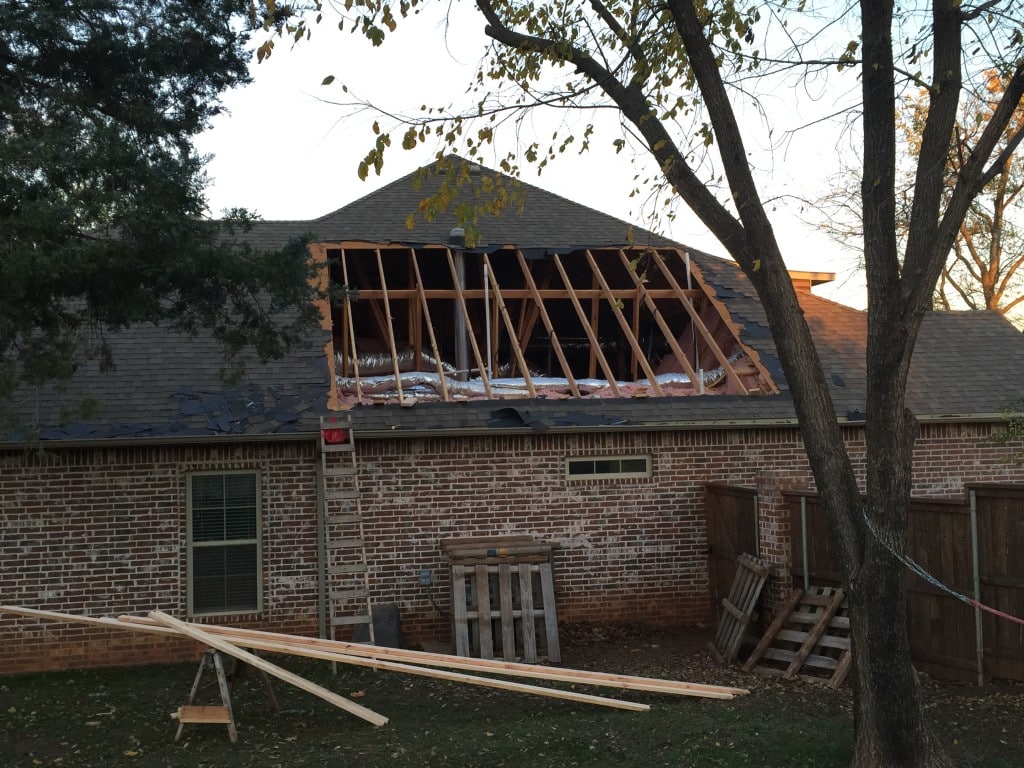 Day 3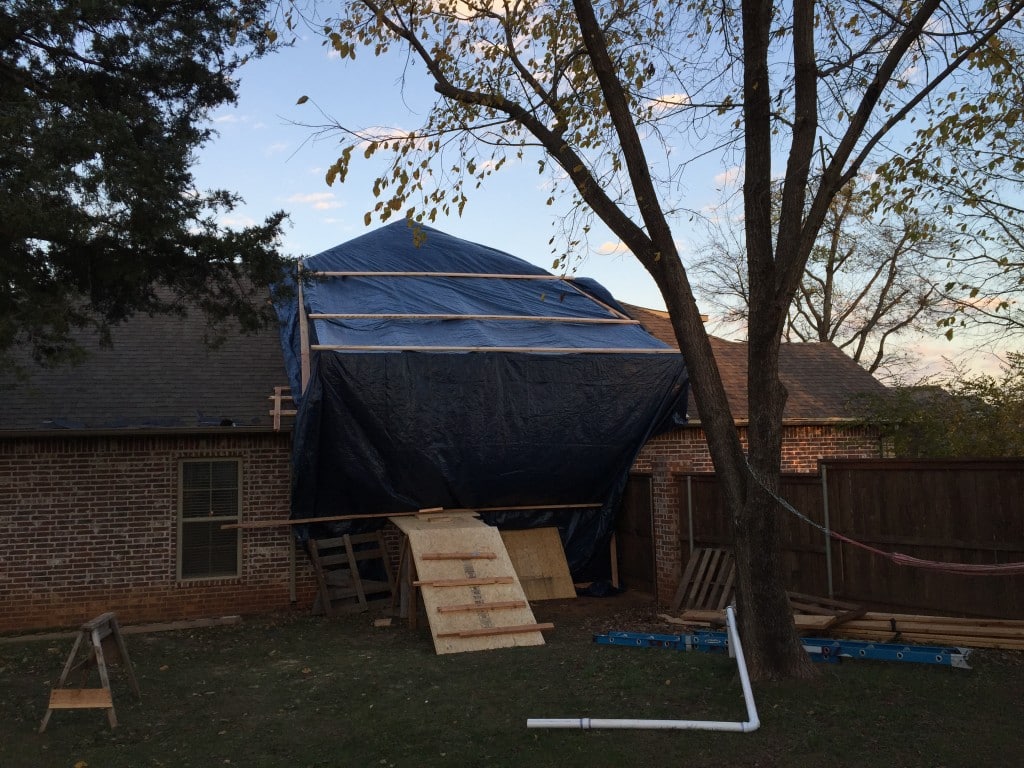 Day 7
Day 8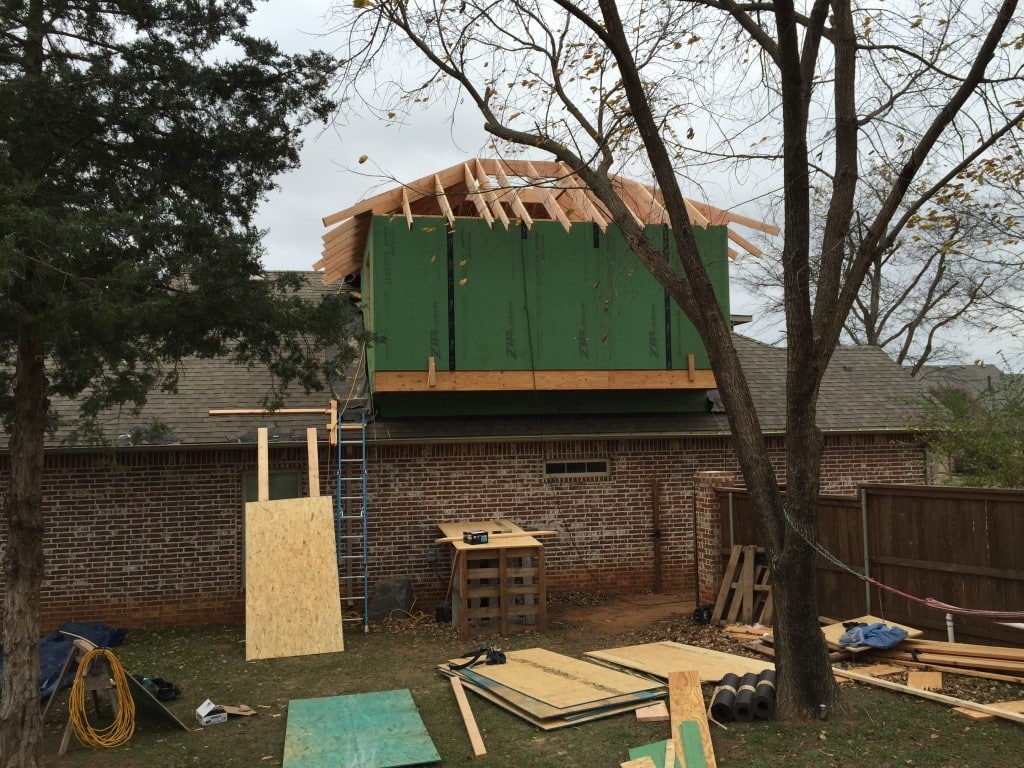 Day 14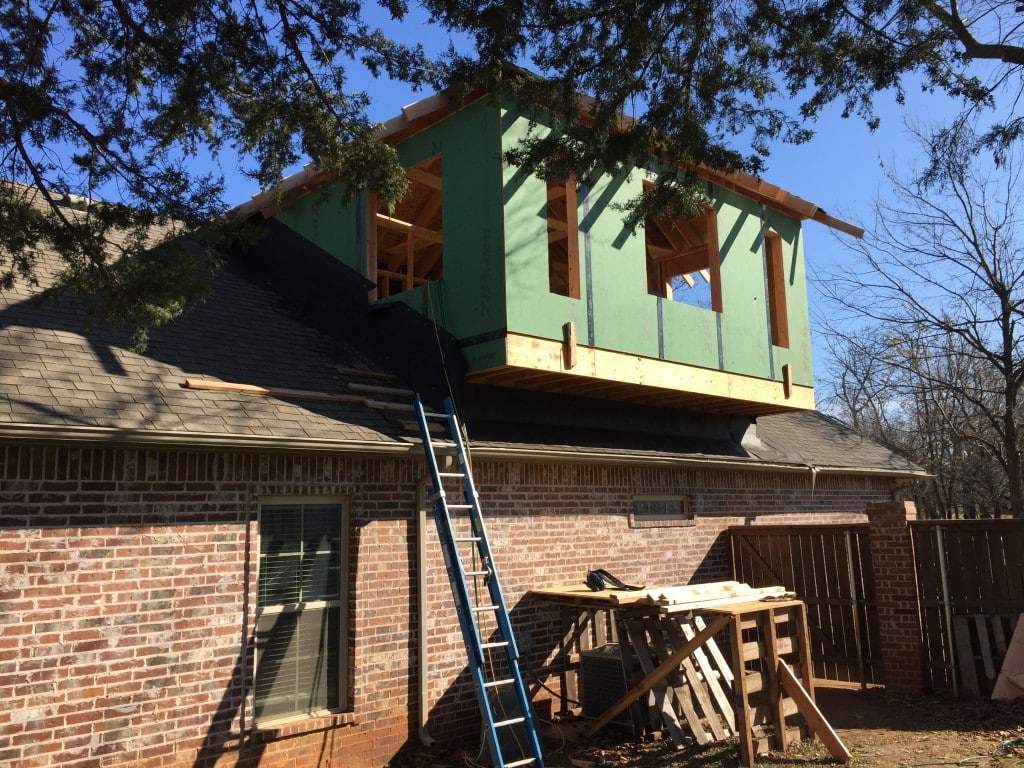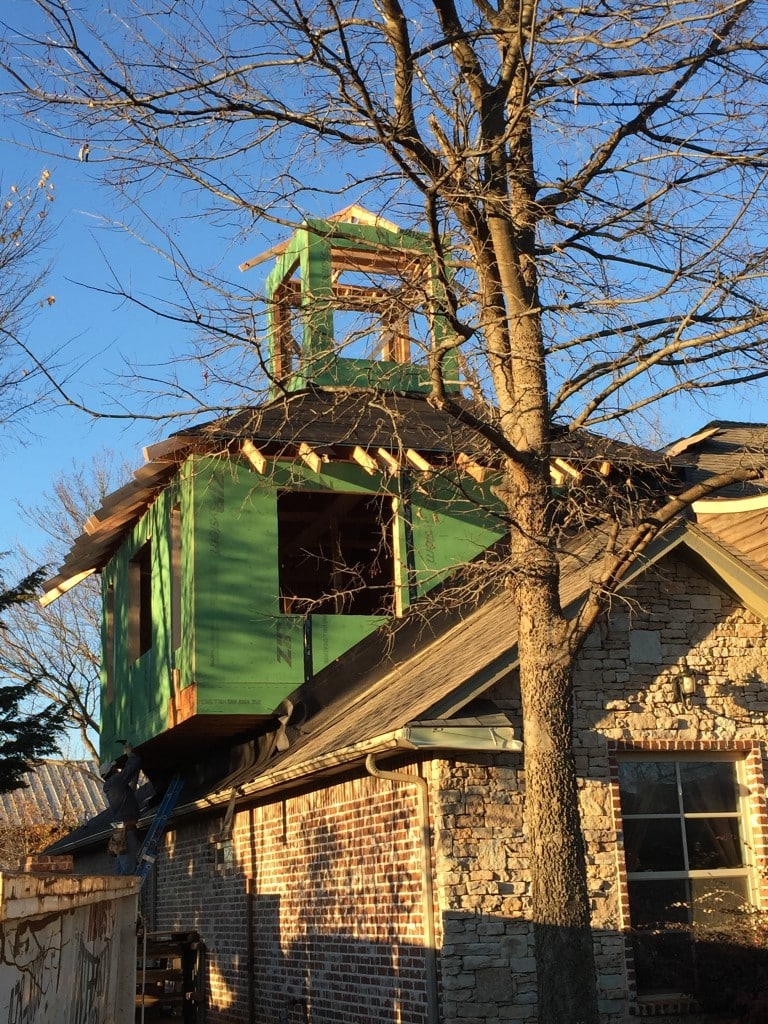 Day 17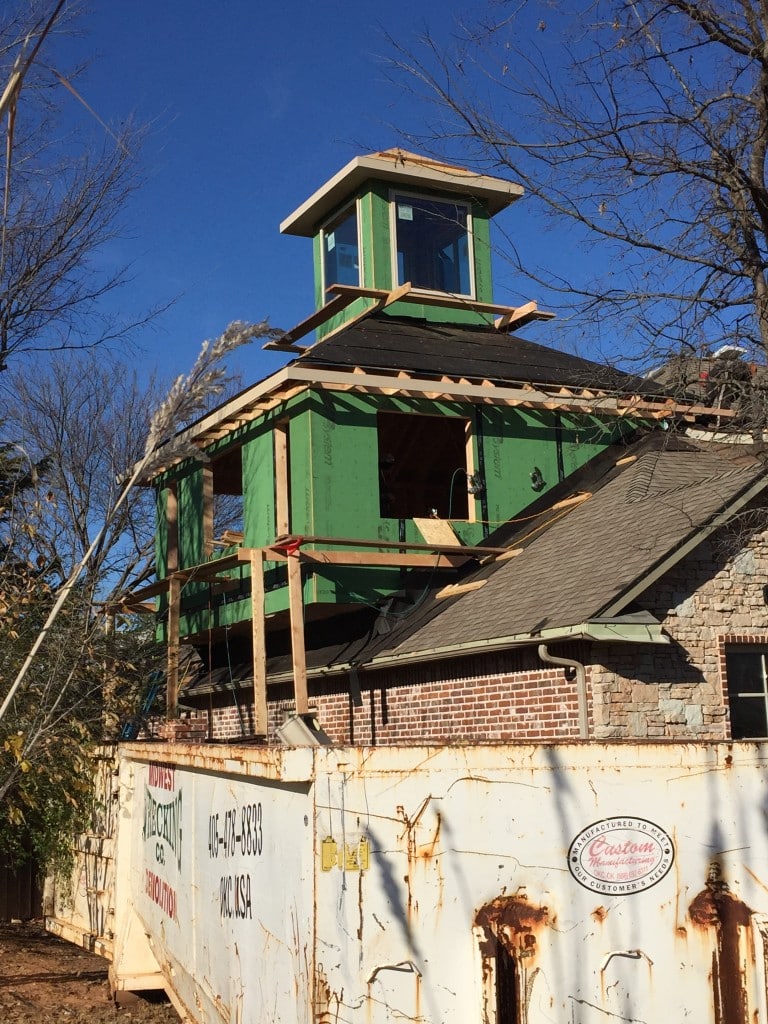 Day 19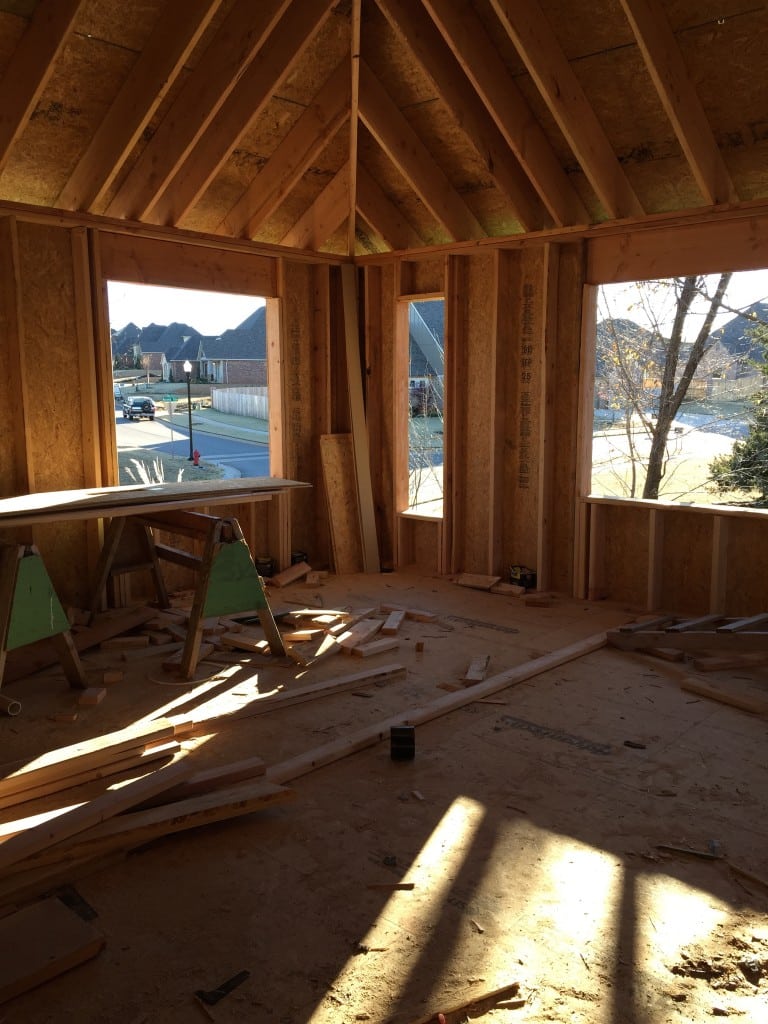 Click here to see updates including siding, a stairwell, new roof, and windows. Once we get everything dried in then the real fun begins with choosing paint color, light fixtures and more. Don't forget to head on over to Instagram and search for the hashtag #ftclinton. That's where you can say "hi" and keep up with the day to day.
Related Posts via Categories