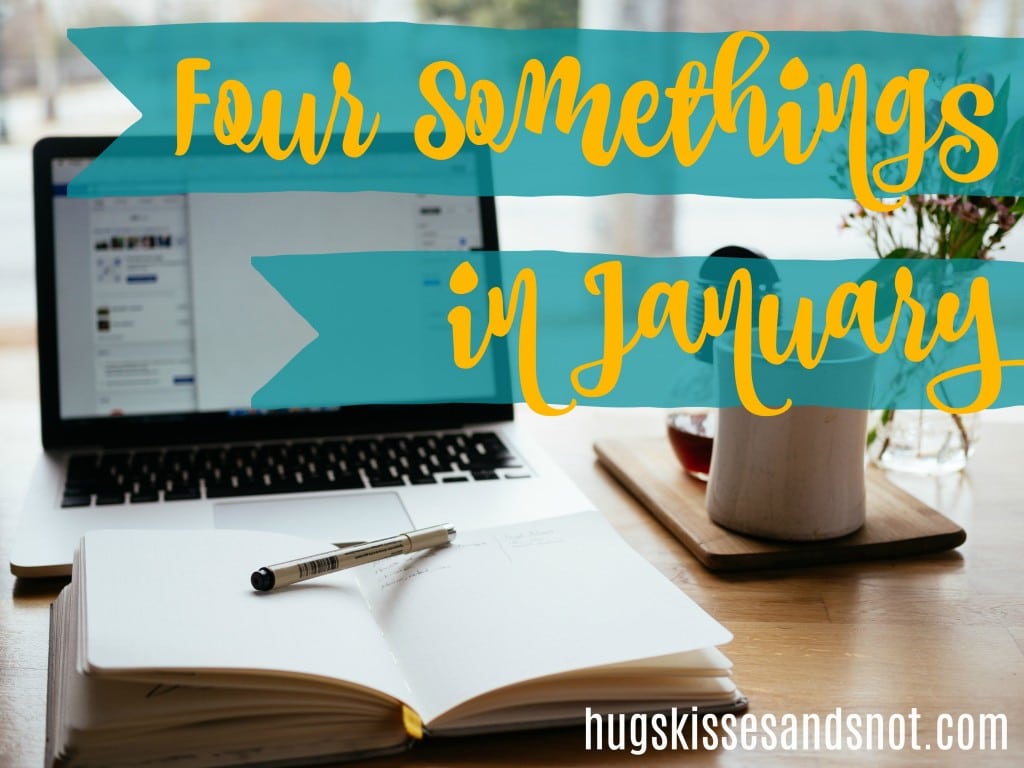 In an effort to write more consistently, I'm back to sharing four somethings that I have loved, read or listened to, treasured, and am looking ahead to. My friend Heather has been hosting this link-up for two years and I'm impressed at her dedication and consistency.
Something Loved: Better Life Bags I'm so excited about the Better Life Bag I received for my birthday. I love this company. Not just because they make gorgeous handbags and totes but because the founder employs and trains women in Detroit who need help getting their life and family on track.
Our mission is to hire women who have various barriers to employment to make our custom leather and fabric bags. They are adopted into our Better Life family and given a chance to succeed in life, family, and friendship.
You can buy bags that are ready to ship or you can customize your bag, top to bottom and inside and out. How can you not love a company that is doing life-changing, meaningful work in their community as well as producing a high-quality, fabulous product? win-win!
Something Said: Brene' Brown podcast Brene' Brown has spent her career studying shame. She has written several books and now has her own podcast called Unlocking Us. She produced an episode on January 13 called Words, Actions, Dehumanization, and Accountability in which she talks about our temptation to shame people into seeing the error of their ways regarding the division in our country. Brene' talks about what true reconciliation is and how confession, forgiveness, accountability, and healing are all linked. We can't have healing without accountability of actions but we can't shame people into confession. I'll admit, it's a tough look in the mirror as she explains how easy it is to turn a blind eye to human suffering.
The episode is only 35 minutes. Listen here.
Something Treasured: Navajo Nation President Jonathan Nez Last week I had the National Prayer Service on in the background while I was working in the kitchen. My head snapped up when I heard the word "Yá'át'ééh". It is the Navajo greeting for hello and I recognized it because I lived in Gallup, NM from ages before-I-can-remember to 15. I went to a small mission school and had friends who were Navajo and Zuni. Our chapel leaders taught us to sing hymns and Sunday school songs in Navajo. Looking back, it was a blessing to have been raised amidst Native American culture, language, and people.
Back to the prayer service. As soon as I heard the Navajo greeting, I stopped what I was doing to watch the Navajo Nation President, Jonathan Nez, offer a prayer in both English and Navajo to a national audience. I may be familiar with the Navajo people by proximity but the rest of America probably doesn't know much other than the movie Wind Talkers. I loved seeing this group of Native Americans getting a positive spot light on a national scale.
His prayer in English:
Our Heavenly Creator, Accept the fervent prayers of all your people for our nation and for all those who govern. Give to the people of our country a zeal for justice and strength of forbearance that we may use our liberty in accordance with your gracious will. Keep this nation under your care. In the name of Jesus Christ, Amen.
Something Ahead: New Couch We bought our couch sometime during our first year or two of marriage. We've been married for 20 years. It has been a good and faithful couch but it is time to be put out to pasture. I've been dreaming of the day when we could get a new couch for about ten years but alas, couches are expensive. Adam is the level headed and monetarily responsible party in this relationship and has been calculating and recalculating how we could afford such an item. After years of subtle and not so subtle hints I finally wore him down and we will be the proud new owners of a new couch at the end of the month.