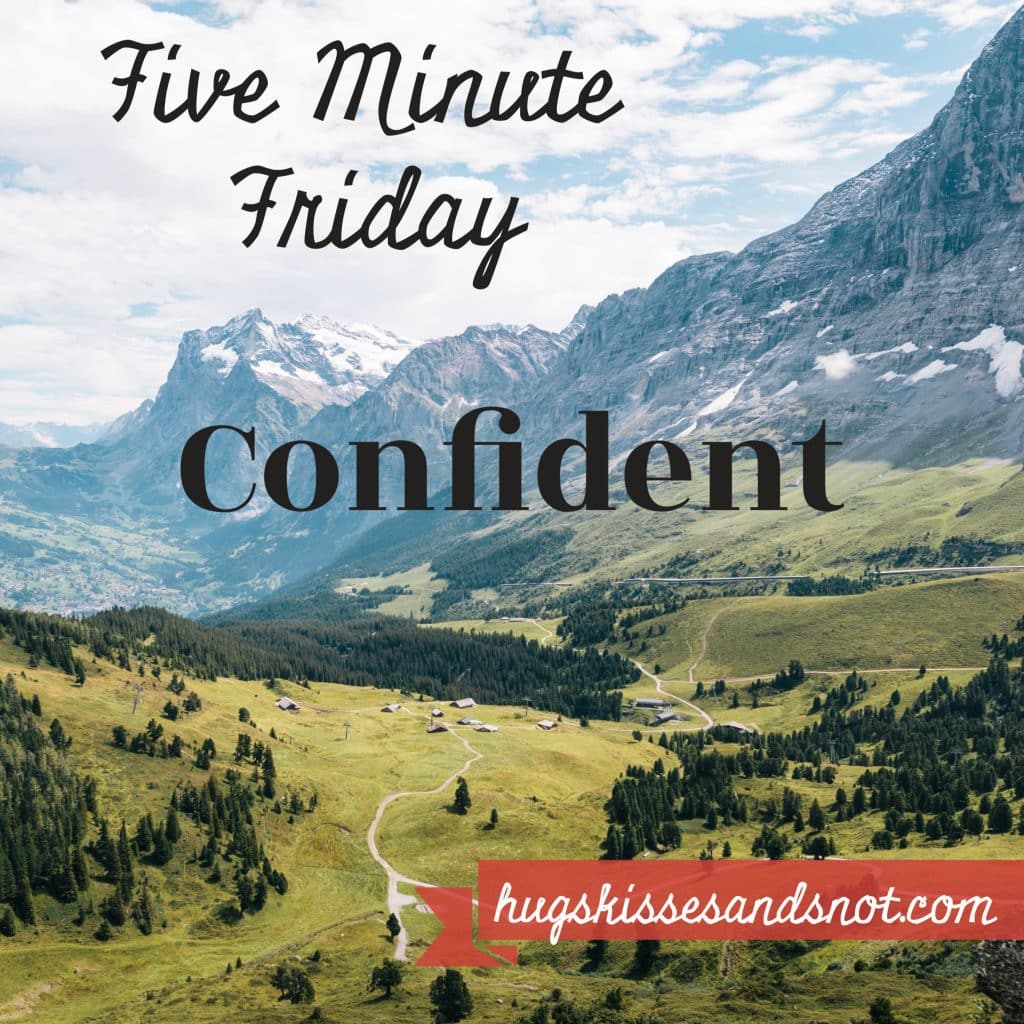 I'm clearly not dedicated to being here every Friday and spending five measly little minutes to write. But oh well. I'm here now.
This week's writing prompt in Five Minute Friday is CONFIDENT.
Five minutes are on the timer…go!
Whenever I hear the word "confident" I think of Julie Andrews in The Sound of Music making her way from the convent to the Von Trapp estate. She starts out scared in the face of change and challenge even though she had been dreaming and asking for adventure. By the end of the song she has psyched herself up and is ready to face the challenge ahead of her.
I have confidence in sunshine;
I have confidence in rain…
All I trust I put my heart in,
All I trust becomes my own.
I have confidence in confidence alone;
I have confidence in me!
I may give off the impression of having confidence in what I'm doing, but just like everybody else, I'm walking around wondering if I'm really doing the right thing.
I may not always have confidence in my decisions or what I'm doing. But I have confidence that the sun will rise tomorrow and that God has an infinite amount of love and compassion for me.
I'm confident that God will not fall of God's throne despite everything we do to mess this world up. I'm confident that there will be consequences for all our blunders but I'm still confident that love will win. It may take eons and the face of the planet may be covered with ice but love will win.
STOP!
What do you have confidence in?
Related Posts via Categories