Not long ago I participated in the cutest craft fair ever. Farm Girl Fair was dreamt up by three friends who wanted to put on a small country fair inspired by Charlotte's Web. I can say with certainty that they achieved their goal.
There were 50 vendors selling everything from local honey, gourmet dog biscuits, art, wreaths, bunting, crafts, prints, t-shrits, etc. If it was super cute, it was to be found at Farm Girl Fair. There were pony rides, pie tasting contest, lemonade stand and even a couple of pigs roaming the grounds. This was all set against the back drop of an honest to goodness farm with a big red barn.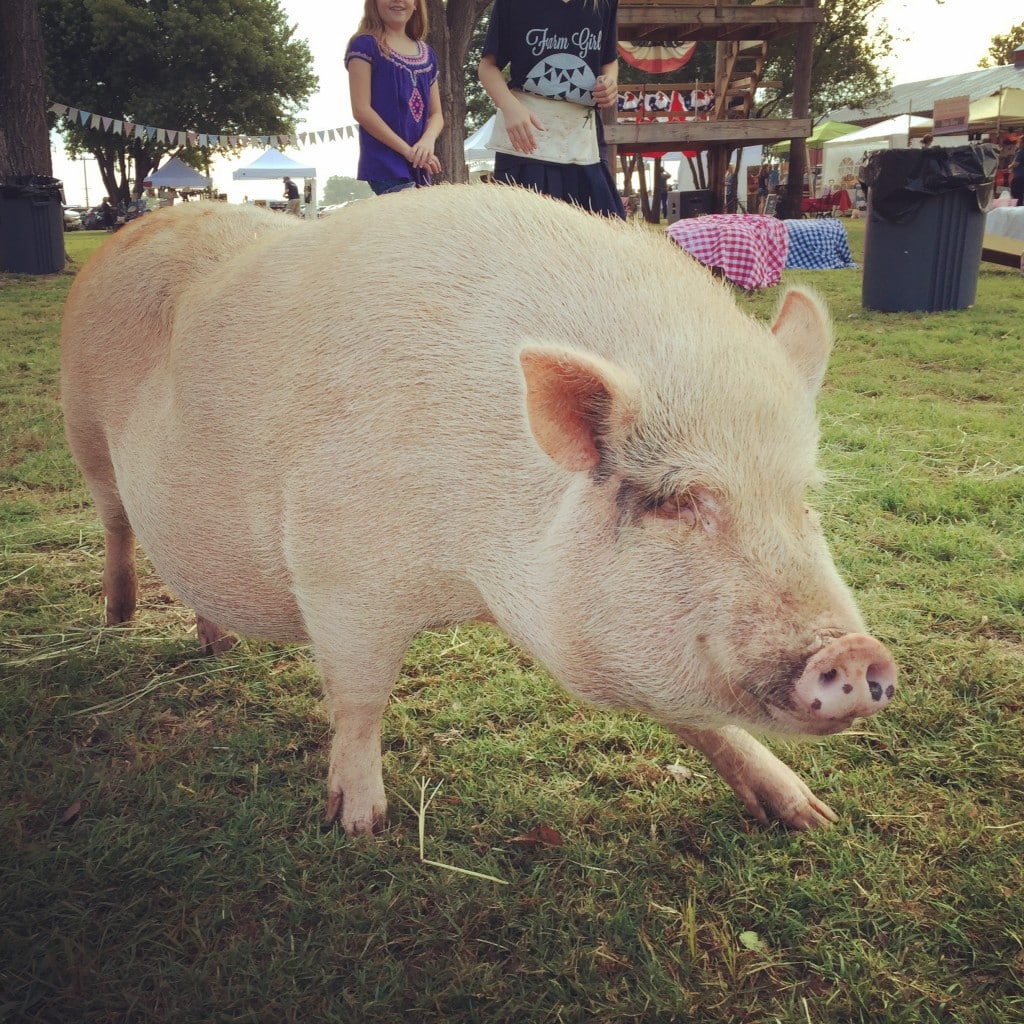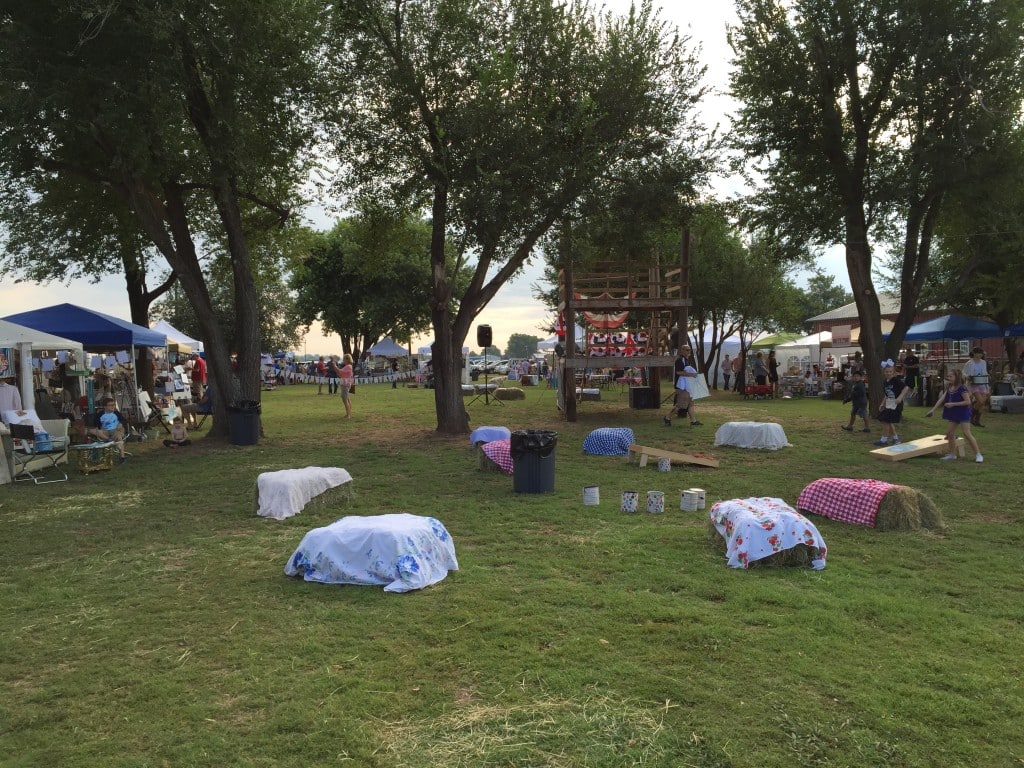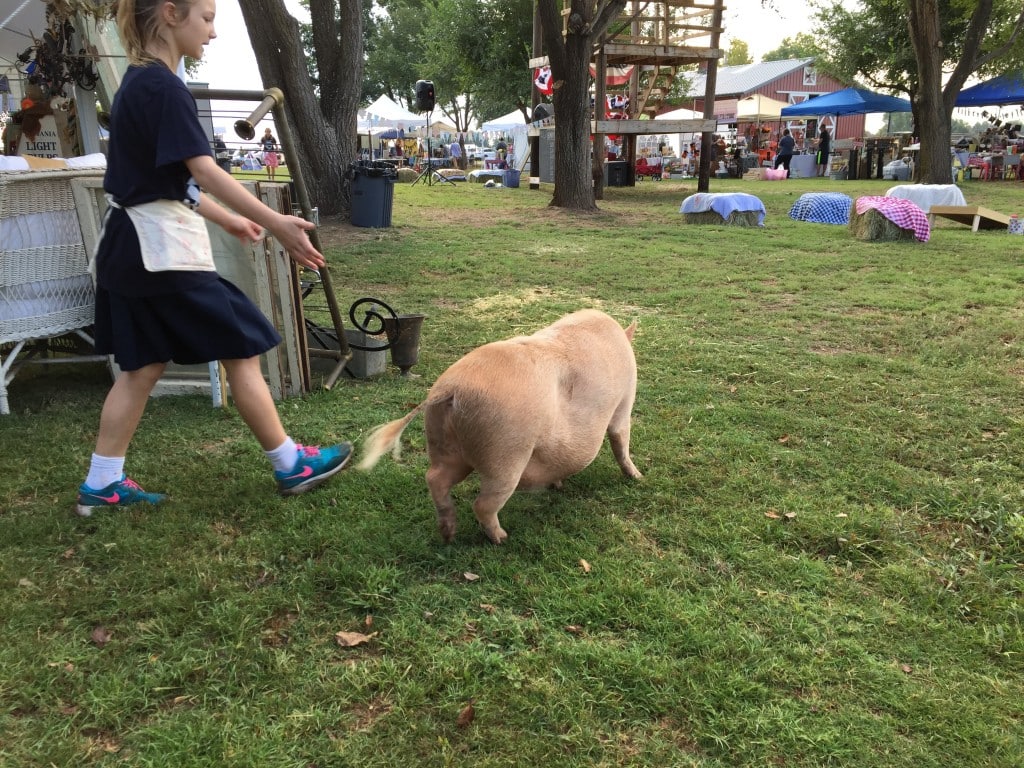 My booth was adorned with felt heart garland, fabric mosaic art, wreaths and bunting galore. I did NOT have any yarn globes for sale. I cut my losses and learned my lesson on that one. To be honest I really thought that I was going to go home with almost everything I brought. Happily I went home with only a few things. Setting your bar super low is the way to go when it comes to meeting expectations. I've learned in life that if you expect everything to be crappy then anything that is only semi-crappy and above is a huge win.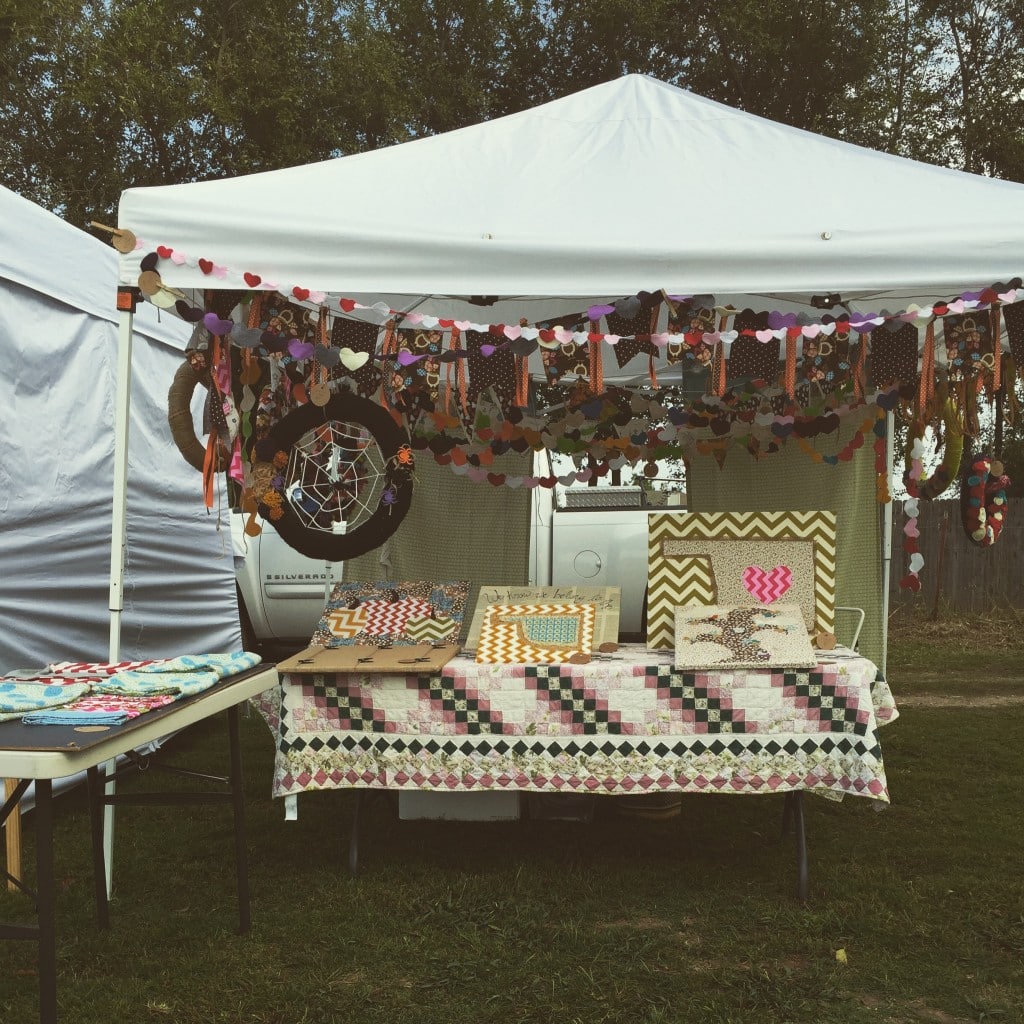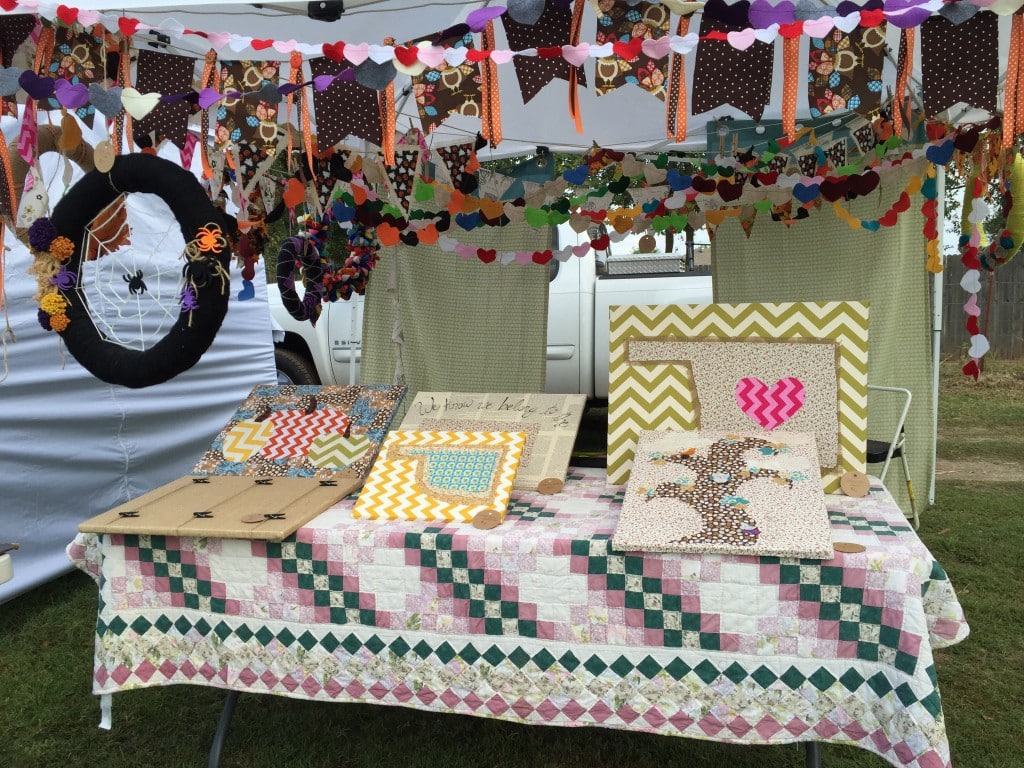 The most amazing thing about this event was the turn out. The gals who ran it thought that we might get a few hundred people to attend. We had over 2000 people come through. There was a $5 admission fee for everyone over 12 and a small fee for drinks and pony rides. Over $7,700 was raised and all of that went to benefit an amazing local organization called Center for Children and Families. I can't say enough good things about this organization and don't have enough time in this little post to tell you all the amazing things they do. Just check out their site to learn more about them.
Needless to say this was a lot of work but lots of fun. I'll be hanging up my crafting hat for just a little bit to give myself a rest. But I can't sit around for too long since I need to get to work making new wreaths and bunting if I want to have a booth again next year. Thank you to everyone who came by and said "hi". See you next time!