My friends at Red Gold Tomatoes must have known that I'm freezing my tookus off and needed something really warm and filling for dinner. They sent me tomatoes, lasagna noodles and recipes for classic beef lasagna so I could have something that will get me through this bitterly cold week. They even included a coupon (the type that would make those extreme coupon gals really jealous) for Laura's Lean Beef. Score!
Even bigger score…you can enter to win a Le Creuset Lasagna pan on the Red Gold Facebook page. I'm really hoping I win because I count the effort of hefting a Le Creuset pan in and out of the oven as a work out. That effort alone cancels out the lasagna calories.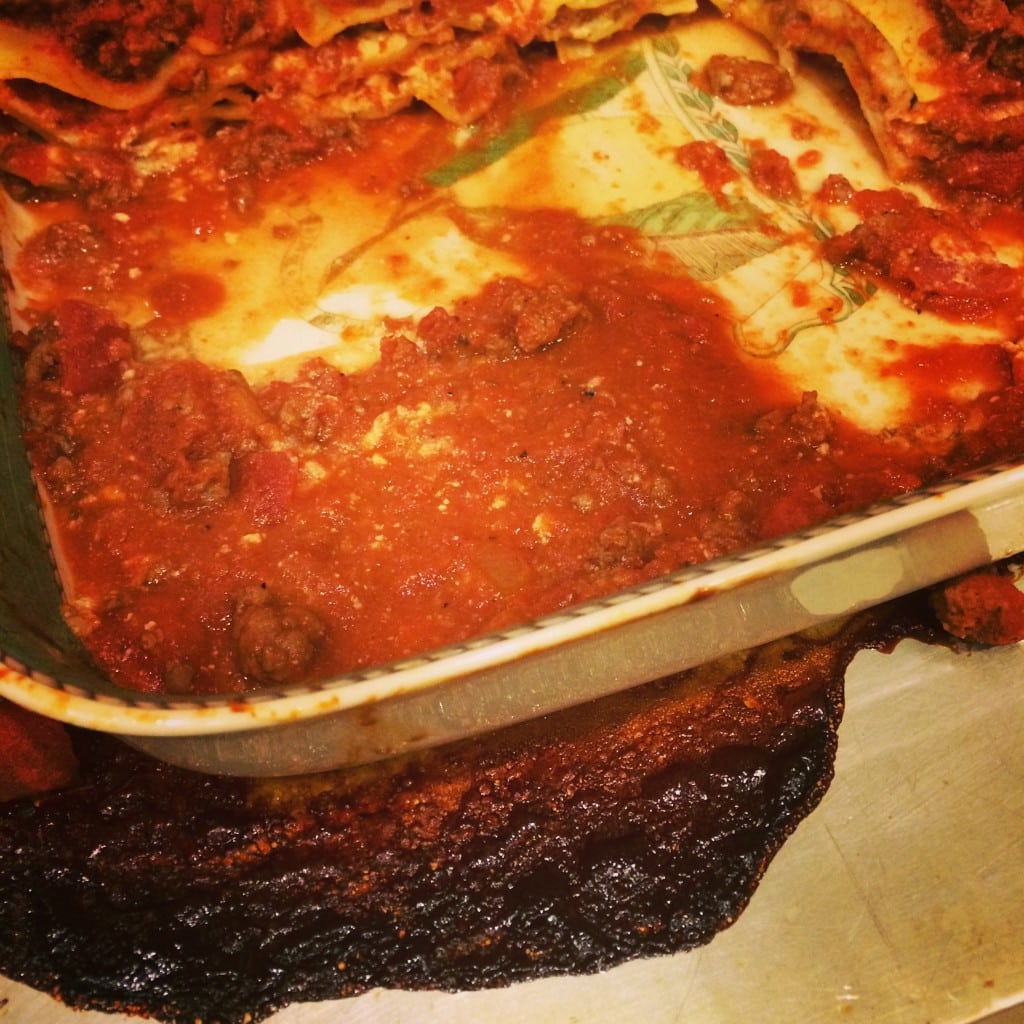 Before setting off to make your own tasty classic beef lasagna…make sure to put your lasagna pan on a baking sheet. My oven would be even more dirty if I hadn't had the foresight to put my pan on a pan.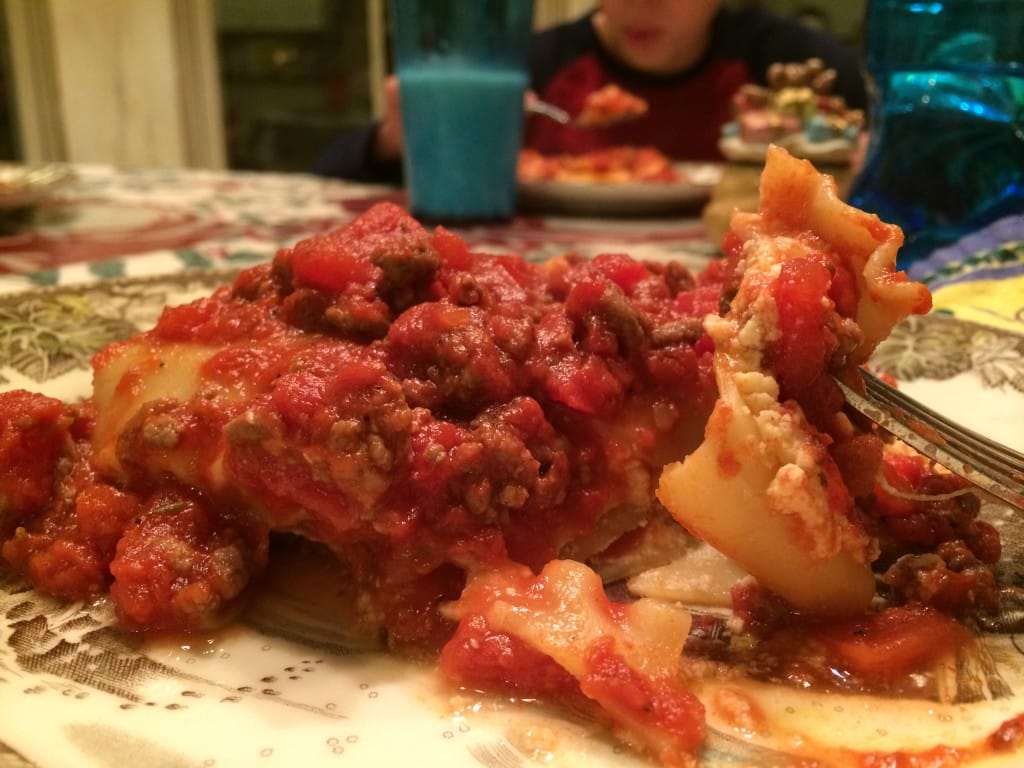 Classic Beef Lasagna
2015-01-13 08:36:13
Serves 12
Ingredients
1/2 cup water
1 (28 oz.) can Red Gold Crushed Tomatoes
2 (14.5 oz.) cans Red Gold Diced Tomatoes with Basil, Garlic & Oregano
1 tsp. Italian seasoning
salt to taste
1 pound lean ground beef
1 box lasagna noodles (uncooked)
1 (15 oz.) carton low fat ricotta cheese
3 cups shredded mozzarella cheese
1 egg
1/2 cup grated parmesan cheese
Instructions
Preheat oven to 350 degrees. In a skillet cook beef until no longer pink. Drain any fat. Add Red Gold crushed tomatoes, diced tomatoes, salt and Italian seasoning. Stir to combine.
In a medium bowl combine 2 cups mozzarella cheese, egg and ricotta cheese.
Spray lasagna pan with non-stick cooking spray. Cover the bottom of pan with meat/tomato sauce. Arrange uncooked lasagna noodles in a single layer over the sauce. Top with 1/3 ricotta mixture. Repeat with sauce, noodles, ricotta until the last layer is sauce.
Cover tightly with foil. Place on a baking sheet and bake for 1 to 1.5 hours or until bubbly. Remove foil and top with remaining cup of mozzarella cheese and bake for 15 more minutes. Let stand 10 minutes before serving.
Hugs, Kisses and Snot https://hugskissesandsnot.com/
Related Posts via Categories