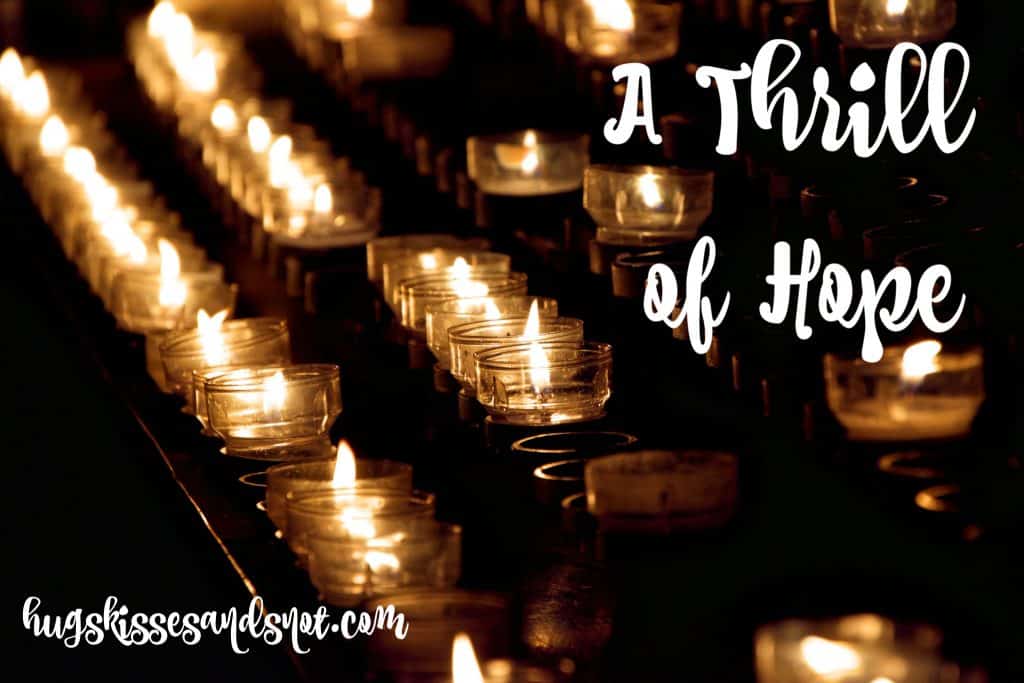 I love it when the first Sunday of Advent falls on December 1st. There isn't a week in between Thanksgiving and the beginning of Advent to make me feel like I've got one foot in fall and one in December. Instead, it's as if we all have jumped right into the Christmas season with wild abandon and quite frankly, it has forced me into a festive mood. There wasn't time to sit and think about decorating for Christmas or ponder what will adorn the mantle in that strange week long post Thanksgiving pre-Advent gap that the calendar sometimes gives us. Nope, the decorations needed to come out toot sweet or we won't get to enjoy them as long as we would like.
This year the Christmas music came out a little early in our house. Normally, I wait until Black Friday to turn on my favorite Christmas albums. But this year my holiday playlists filled the kitchen as I got ready to host Thanksgiving and I don't regret it one bit. I think my mind and heart needed something new to listen to that wasn't the usual doom and gloom that comes across the radio.
I needed this Christmas season to come right on the heals of November. I've been weary, our nation has been weary, the world is weary and I sometimes wonder if there is anything good to be had in this broken down world.
There is a lyric in the Christmas carol, O Holy Night, that has come to be my favorite over the years:
A thrill of Hope, the weary world rejoices; for yonder breaks a new and glorious morn.
A thrill of hope. In a world that is so weary it can hardly hold it's head up; a world that thinks perhaps all is lost…there is a tiny spark of light. That light is called hope. Hope, even in its smallest manifestation is such a dazzling concept. Hope is lighting a candle in the darkness. Hope is clinging to the promise that even though the world is a dumpster fire, we're all children of God and God never abandons her children.
God never abandons us.
I've got my fingernails dug into that promise because it feels as if we have abandoned each other.
So, while the house burns down around me I will continue to try to be kind. I will check myself when my knee jerk reaction is to judge someone quickly. I'll try to enjoy the season, the music, the decorations even in the midst of chaos. I'll probably fall on my face at some point between now and the 25th but I'll try to remember that even though I'm weary there is hope.