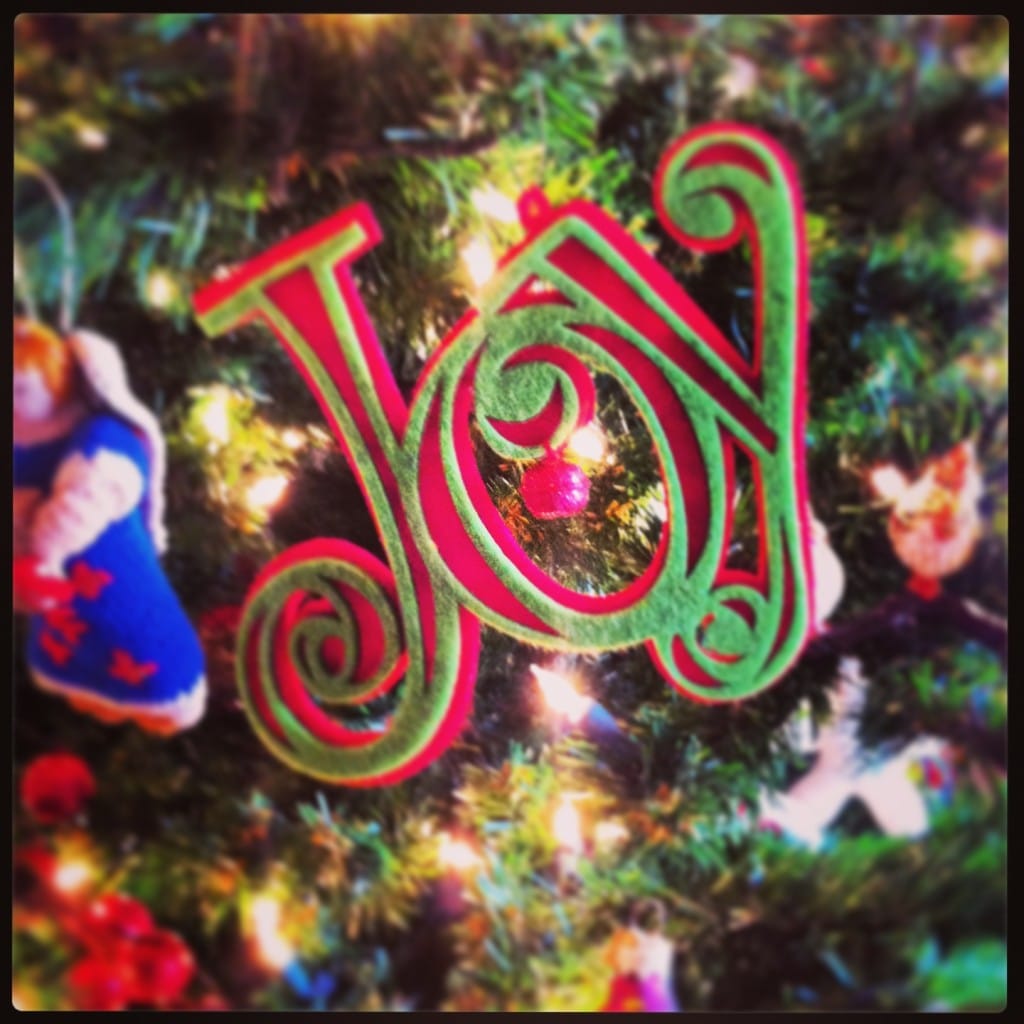 The candle of joy is pretty easy to write about. Joy is all around us during Advent. It's what Christmas is all about. Joy bombards our senses. Seeing the good deeds done for those less fortunate who will benefit from the generosity of others. Joy. Watching a 3 year old climb in Santa's lap. Joy. The smell of a real Christmas tree. Joy. A hot Gingerbread latte from Starbucks warming your hands. Joy. The sound of the Salvation Army bell and knowing that the money raised will help those in need. Joy.
This season is all about breaking through our hardened hearts and allowing joy to enter in. Scrooge and the Grinch are the most famous hard hearted converts. My favorite is a little less memorable Christmas movie character. Remember the scene at the end of It's a Wonderful Life when the town has gathered at George Bailey's house to help him out? The man who was there with a warrant for his arrest tears it up and adds it to the pile of cash. He breaks into a big grin and joins in a chorus of Hark the Harold Angels Sing.
If the candle of joy had a theme song it would have to be Joy to the World. Have you ever listened, I mean really listened, to the lyrics?
Let every heart prepare Him room.
Not just every heart…your heart. Are you preparing your heart? Cleaning out the junk to make room for joy? Let the the candle of joy cast it's light on the darkest part of your heart. I challenge you to sing this at the top of your lungs during a candle-light Christmas Eve service and not feel joy. Listen to the words, open your heart and allow the light of joy to enter in.
Related Posts via Categories