It's been unseasonably warm here in the heart of Oklahoma (thanks a lot, global warming) and Easter is right around the corner so you know what that means. It's time to change out the front door wreath. Upon inspection of my wreath collection, I realized that my spring wreath was a little tattered and I sold all of my other yarn wreaths at Farm Girl Fair last fall.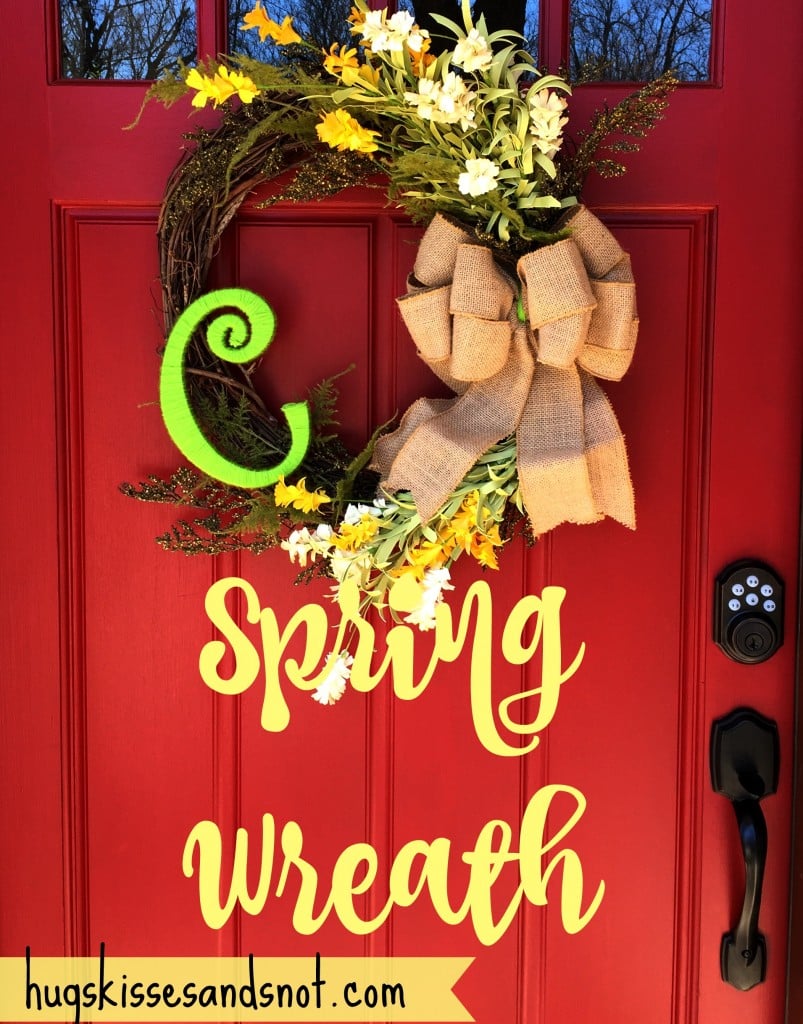 It has been a long time since I've blogged about anything crafty and a super-duper long time since I've done DIY post for wreaths. I'm not sure why it's been so long. Life happens and sometimes DIY has to take a back seat. Forgive me, Martha.
In my usual cheep-skate frugal fashion I tried to make my new spring wreath as inexpensively as possible. I started by looking around the house to see if I already had a wreath I wasn't using anymore that I could dismantle. Yup. I had a woodland themed wreath in Harry's room I made for him as a baby. He has since long moved on from cute, furry, woodland creatures to super heros so it was time for the woodland wreath to go. I was able to salvage greenery from Harry's wreath so all I needed from the craft store was a new grapevine wreath, a few sprigs of spring flowers and a bow.
As I wandered the craft aisles, I consulted my Pinterest app and saw that wreaths with an initial seemed to be all the rage. I found a whimsical letter C and intended to paint it since I have buckets of left-over paint just sitting in the garage. When I got home, the idea of getting out all the equipment needed to paint my C seemed overwhelming so I decided to try my hand at wrapping it in yarn instead. Turns out yarn wrapping letters is my new favorite thing. The curly end got a little tricky, but nothing that a little hot glue couldn't handle.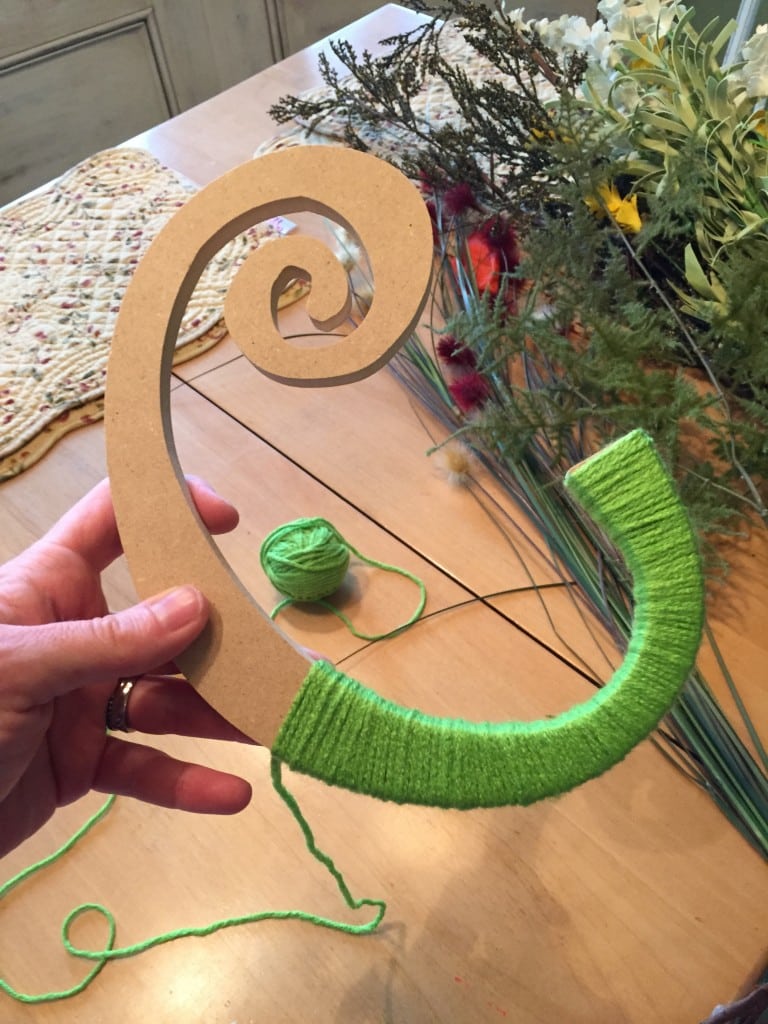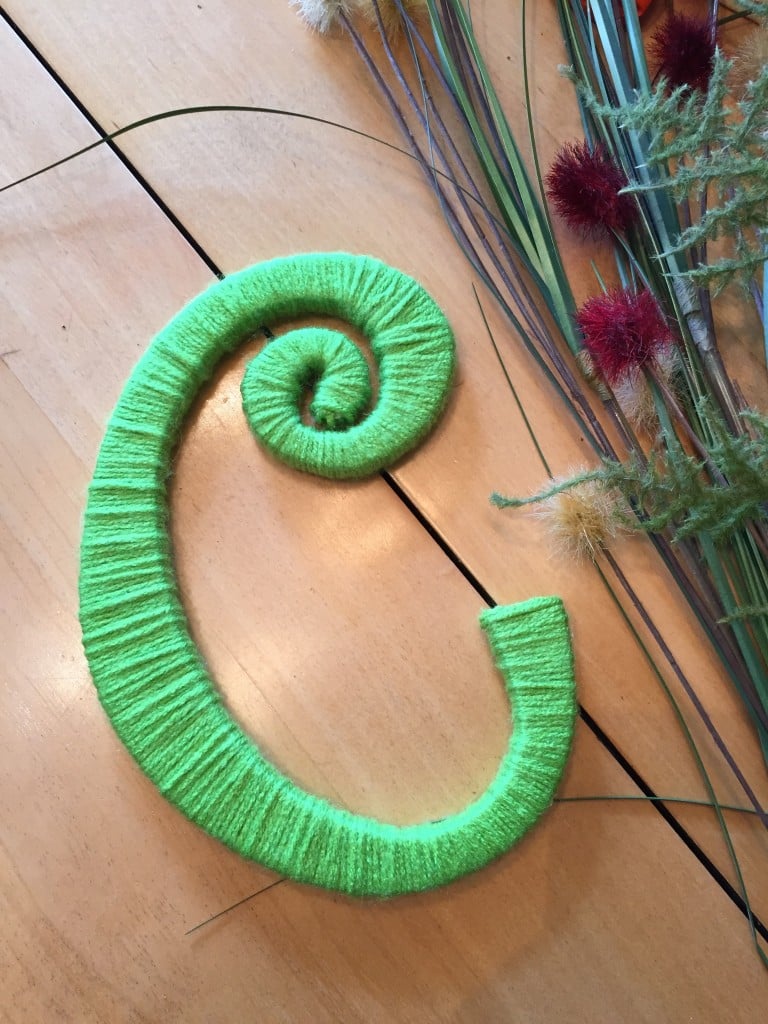 Thanks to salvaging an old wreath and the 40% coupon for the craft store that is perpetually on my phone, this spring wreath cost me less than $15. A new 18 inch grapevine wreath, 4 spring flower sprigs, burlap bow and wooden letter. Voila!