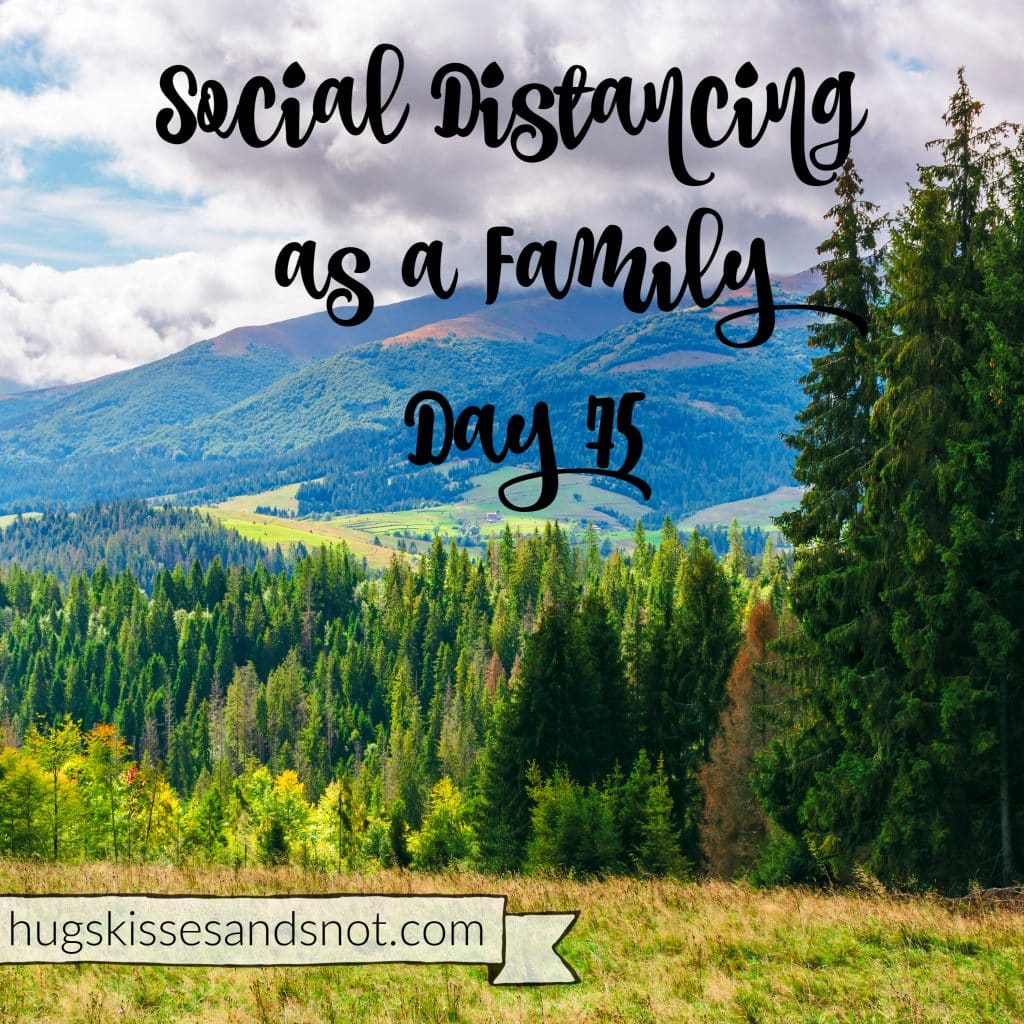 For 75 days we have been keeping close to home. Our outside time consists of walking the dog around the neighborhood, bike riding around the neighborhood, chalking the driveway, and jumping on the trampoline in our back yard. We have even gotten so crazy as to drive to campus, park and then walk around said campus. One morning we even participated in a virtual 5k on campus. Wild, I know.
This week we ventured to a state park an hour away. I didn't realize it until the day was done but escaping to real nature (not just the back yard) was exactly what I needed.
Being outdoors without the hum of an air conditioner unit or the drone of a lawn mower was surprisingly peaceful. There is a big difference between being outside in the midst of man made creation and being outside in the midst of God's creation. When the only sounds you hear are rushing water and wind and the only animals you come across seem more at home in the wild instead of back yards; you can take a breath and realize that your body has been tense for a really long time.
Taking long walks around my neighborhood has been helpful to take the edge off but drinking in real nature, if only for an afternoon, was restorative.