This post contains affiliate links. All thoughts and opinions are my own.
Wallpaper is back!
As a Gen-Xer I have vivid memories of the wallpaper in the houses I grew up in. There was wallpaper with lattice and strawberries in the kitchen, wallpaper with cranes in the living room, grey and pink heart wallpaper in my bedroom, top border wallpaper with geese in the sitting room. So. Much. Wallpaper.
Then I grew up and moved out on my own and suddenly wallpaper was out of fashion. Shades of beige and paint techniques to simulate an aged wall in a Tuscan villa morphed into farmhouse white on white.
Soothing shades of white still seem to be the rage but wallpaper is creeping in to lend some color.
When we moved into our house in 2007 red dining rooms were the popular choice. Add dark furniture and dark wood window trim and we were dining in a sultry speak easy.
As much as I love a old school Steak 'n Ale vibe, I was ready to give my dining room a more elegant, classic tea room feel. Enter new paint, a DIY chandelier, and wallpaper from Photowall.
Photowall has hundreds (possibly thousands) of wallpaper and mural designs. It was super easy to find what I wanted once I had an idea of my theme. I was able to create favorite boards to help me narrow down my choices. Once I made my selection I entered my wall dimensions and my wallpaper was printed specifically for my room. Unlike traditional wallpaper that comes in preexisting roll lengths, Photowall sends you the exact amount of rolls you need and instructions of how to cut and hang it so there isn't any waste. They even send a tool kit with glue mix, brush, smoother, seam roller, knife, and level for the diy wallpaper hanger. They even have step by step instructional videos to help you hang your wallpaper.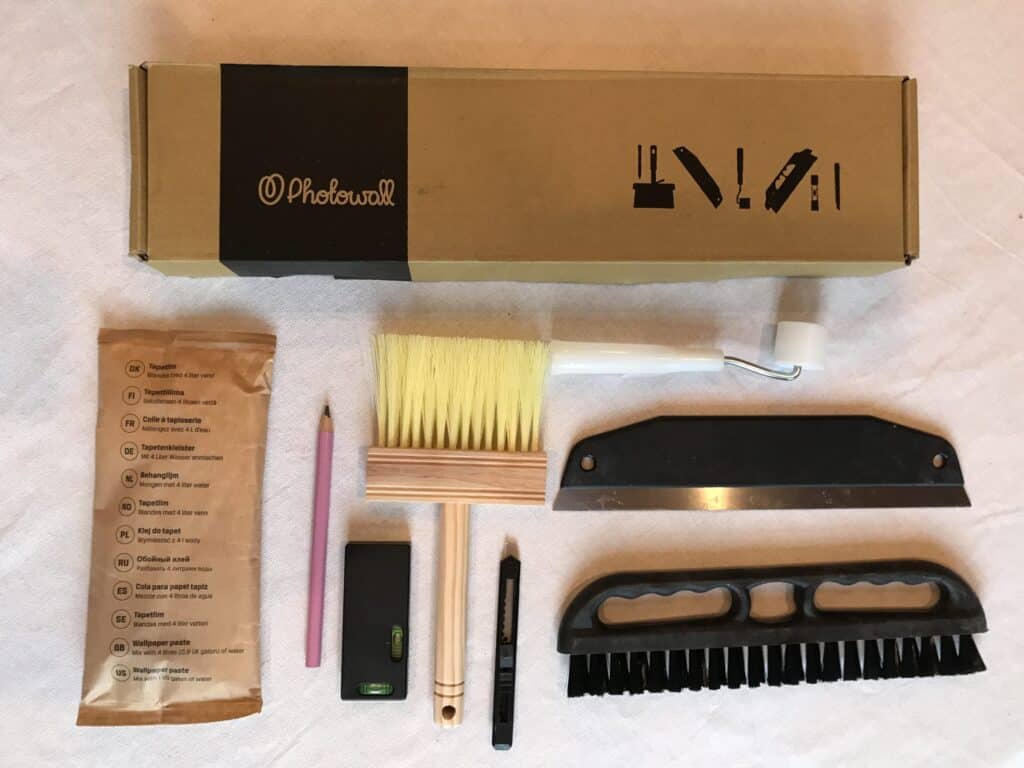 Because my walls were textured, a skim coat had to be applied to the wall before the wallpaper could be hung. The wall needs to be nice and flat in order to get the best adherence and a smooth finish.
My dining room has been transformed from an out of date catch-all room to a fresh and elegant dining room ready to receive guests.
I couldn't afford all new dining furniture so I opted to keep my biggest ticket items (table and two china cabinets) and brighten the room up with light paint and clear dining chairs. I chose Sherwin Williams Champagne to compliment my mural wall and found a set of clear plastic chairs with silver legs on Wayfair.
Mural style wallpaper from Photowall
Before: Dark red, random kid art, builders grade chandelier. Because I had fallen out of love with this room, it turned into the dreaded catch-all room where unwanted household items go to die.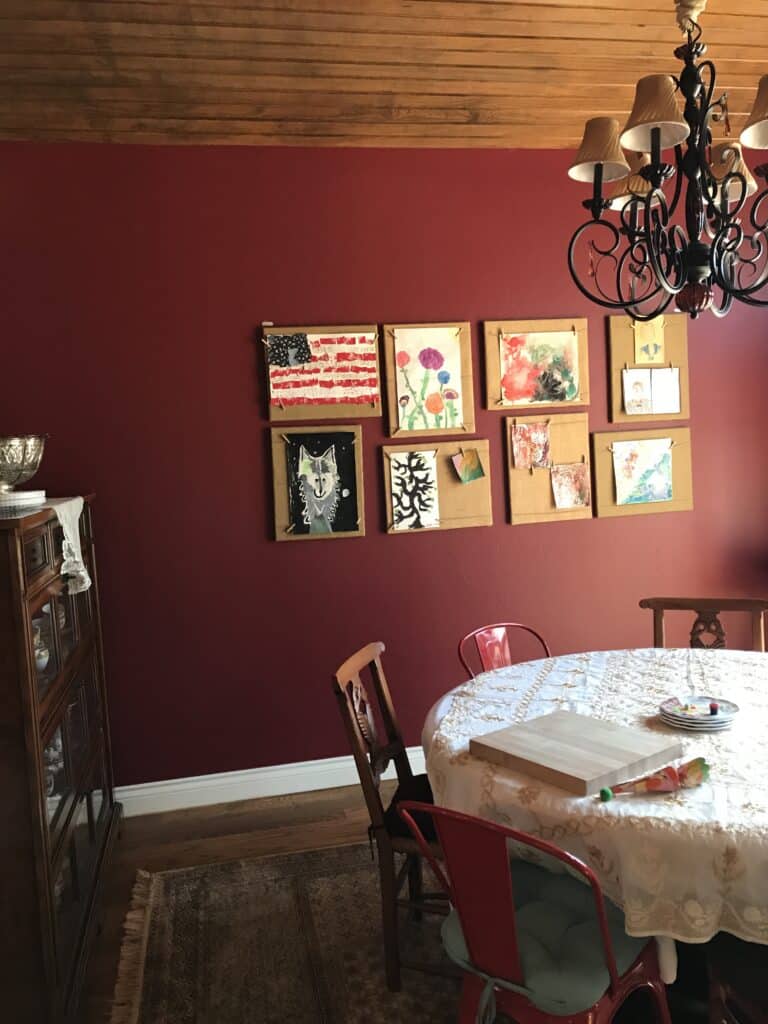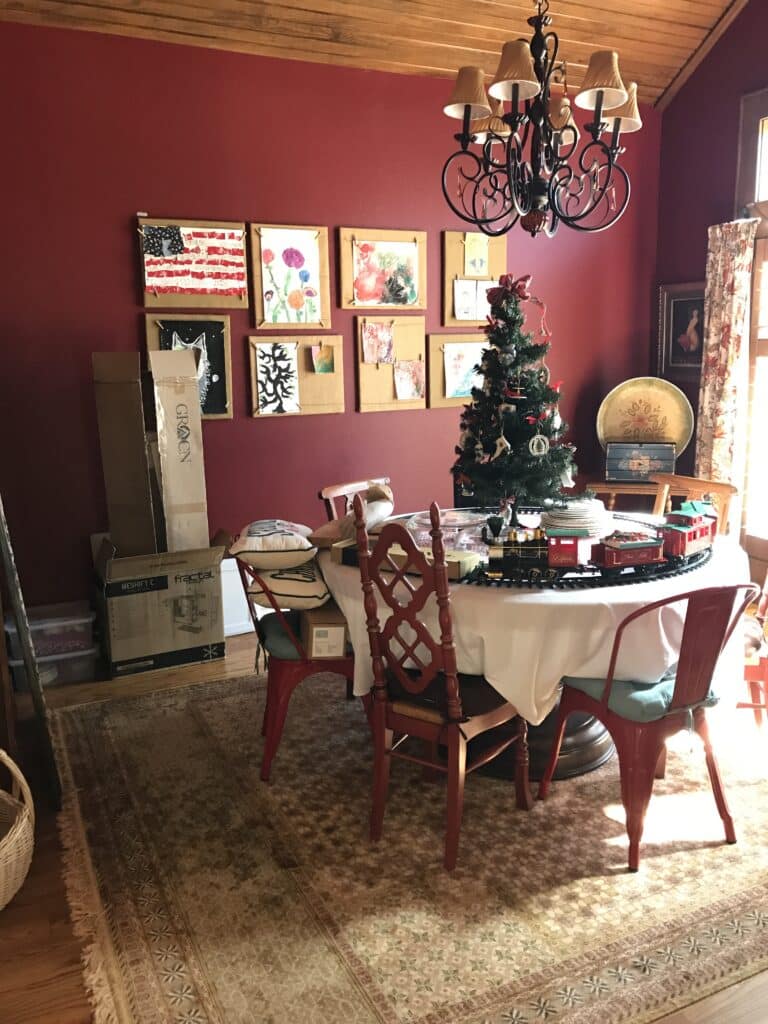 After: Ready to entertain!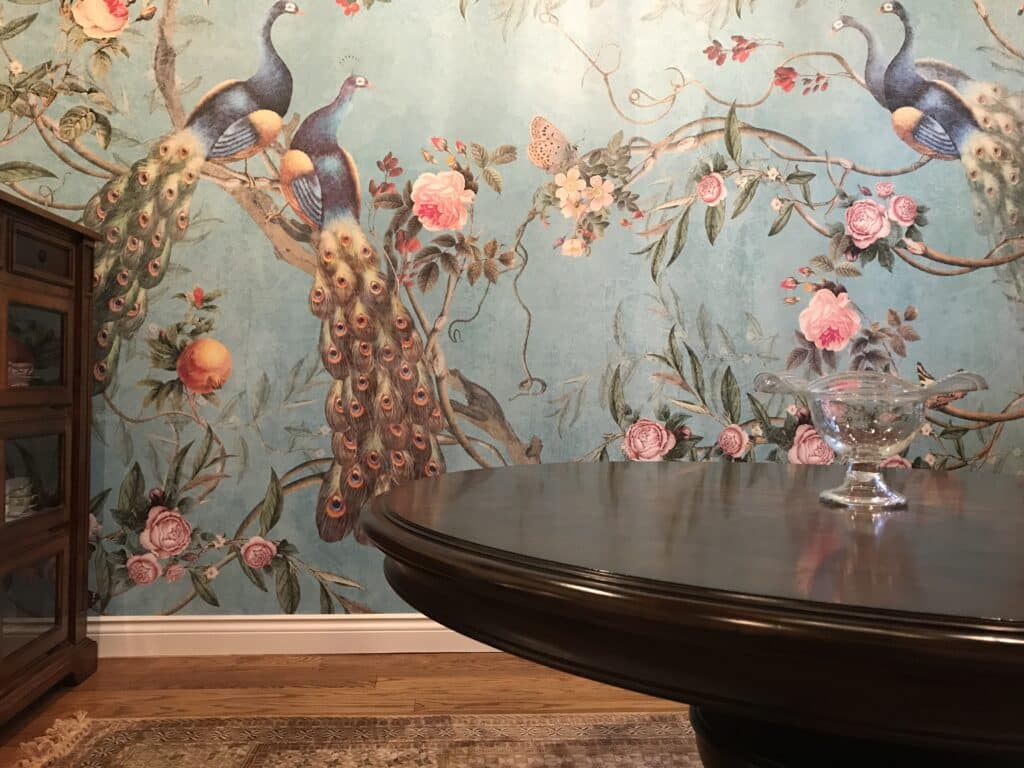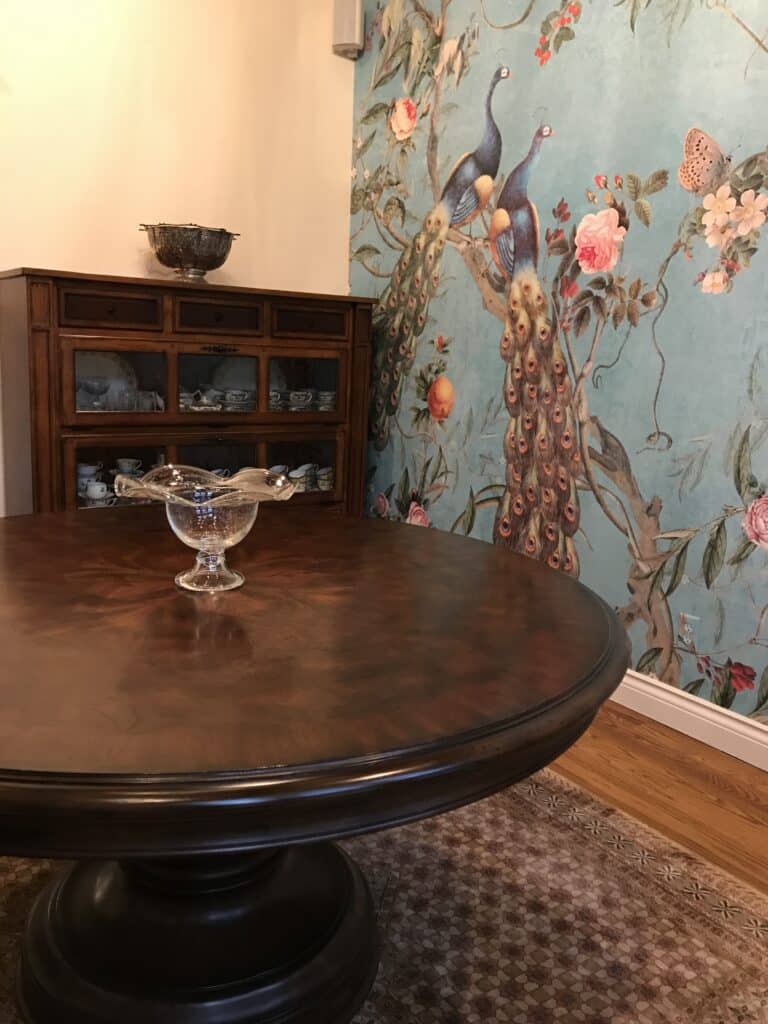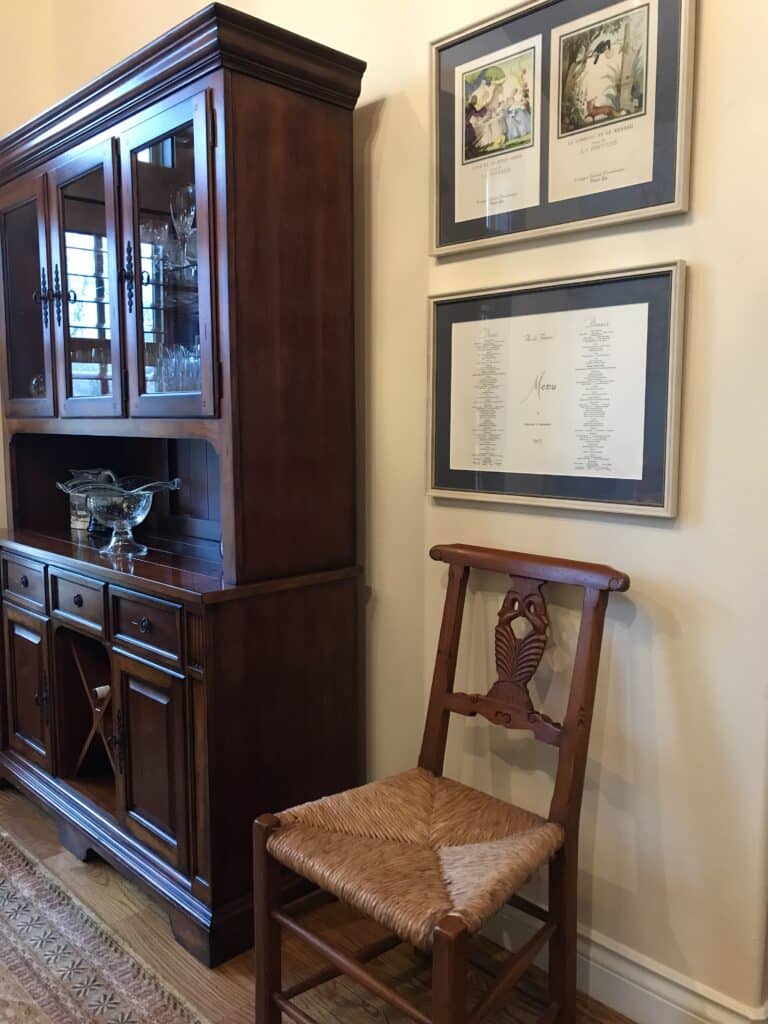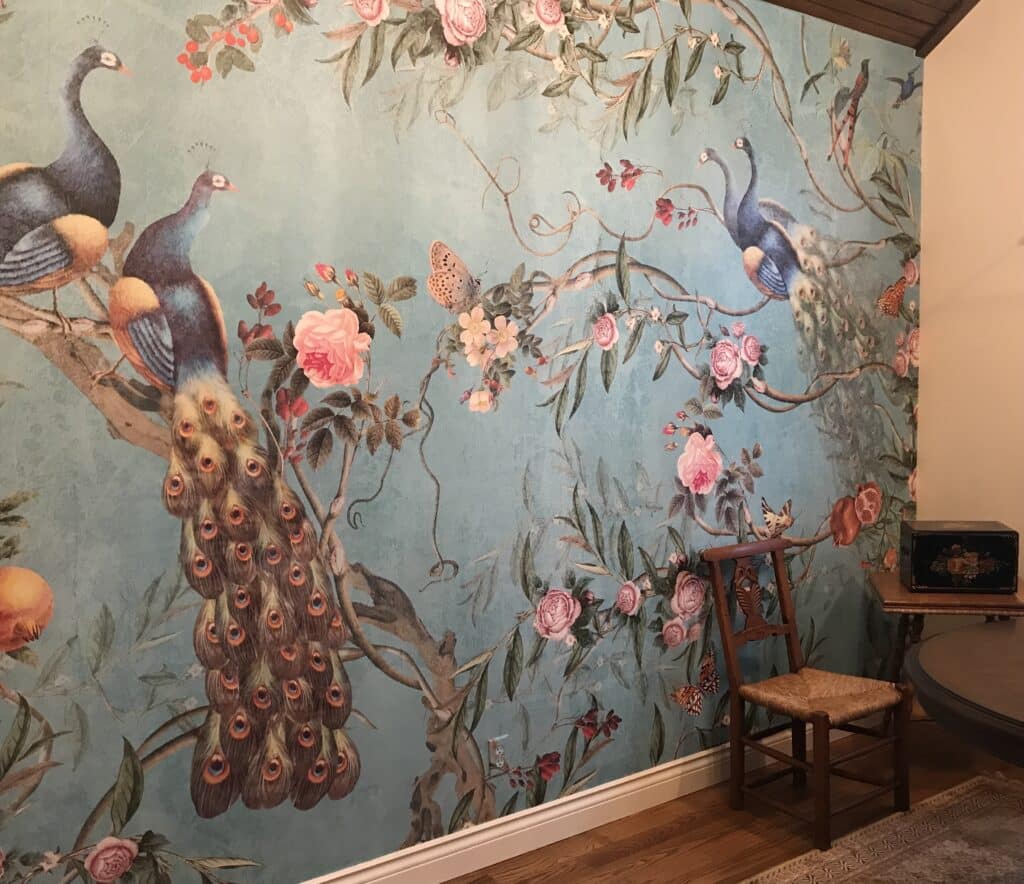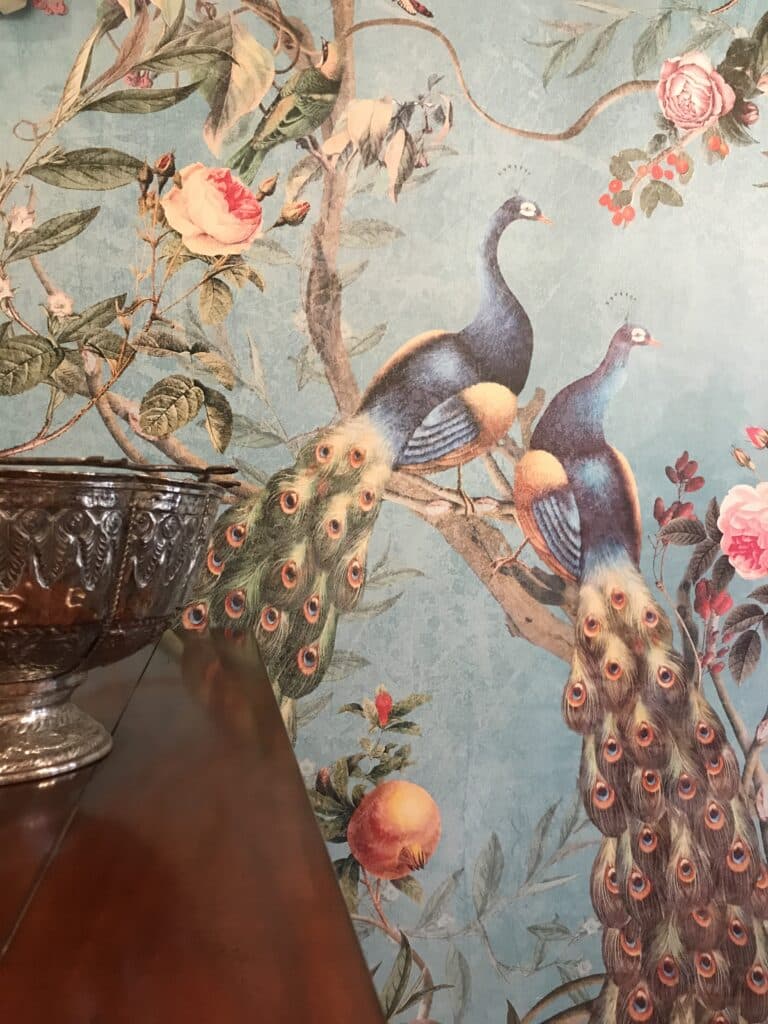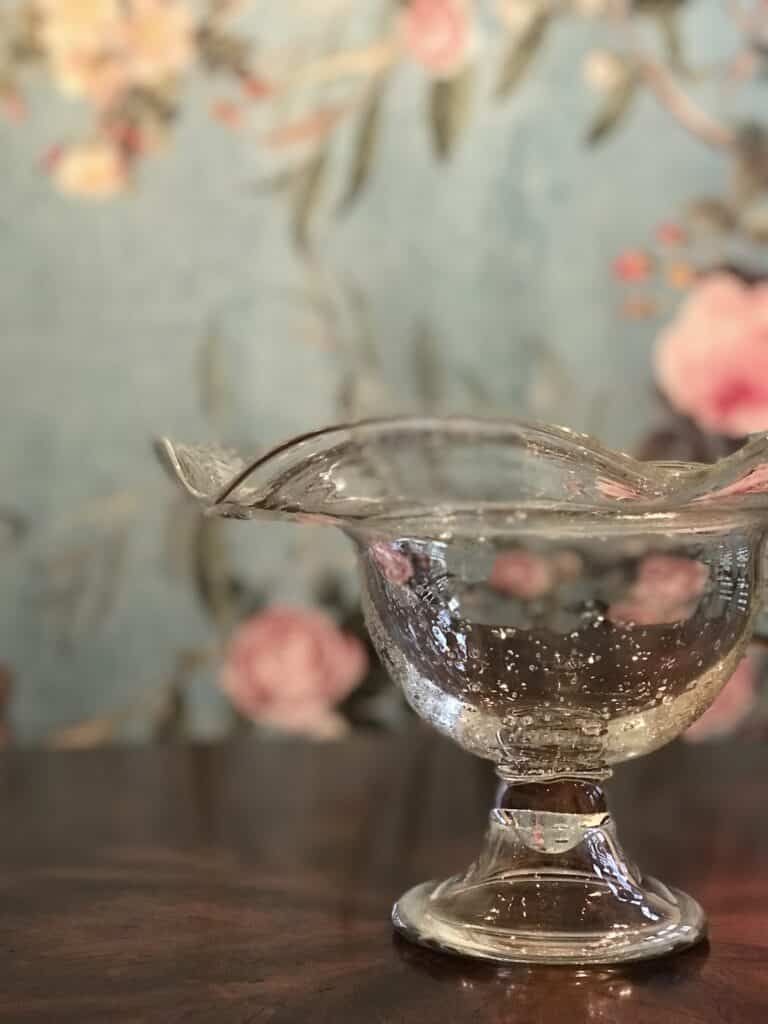 Thank you Photowall for an amazing transformation!
Next up…DIY chandelier makeover and new dining chairs.
Related Posts via Categories