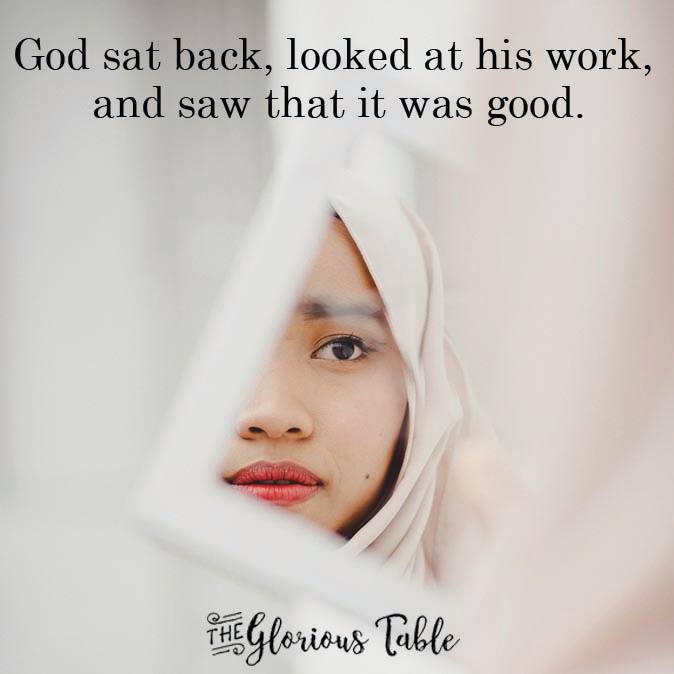 I'm contributing at The Glorious Table this week. I wrote this several months ago so I don't exactly remember the context of what I was feeling at the time. Possibly a time of frustration or uncertainty. Sometimes I wonder if there is ever a season of life that isn't accompanied by uncertainty or doubt. Maybe not, but the love of God is always there; even when I don't see it or want to recognize it.
The incredible team at The Glorious Table titled this post for me, Do You Know Who You Are In Christ. I don't know how they knew to pick just the right phrase, but they did.
Ever since I saw the Disney movie Moana, I can't stop thinking about the finale. Every now and then it creeps into my mind and takes me by surprise. There is this little musical phrase that keeps rattling around in my head. It is the part near the end when Moana finally makes it to Te Fiti to replace her heart only to discover that the fire monster she is fighting to get past is indeed Te Fiti.
I have crossed the horizon to find you.
I know your name.
They have stolen the heart from inside you.
But this does not define you.
This is not who you are.
You know who you are.
I nearly start weeping each time I watch this movie with Harry. This small phrase, for me, defines our relationship with God. We have forgotten who we are but he will never, never stop searching for us. God knows who we are even when we don't.
At times in my life, I've looked in the mirror and wondered to myself, Who am I? Who is this person staring back at me? During the hardest times, I didn't recognize the person inside. I felt like I was floundering in my own identity, sometimes wondering where my place was in the world, sometimes spiraling spiritually, sometimes both. Those times of self-doubt could be scary. I started to question my purpose, what I believed, my identity as a Christian, and my value.
Continue reading at The Glorious Table!
If you are looking for a daily dose of inspiration, meditation, and thoughtful encouragement in your faith journey then I suggest you hop over and subscribe to receive the posts in your inbox everyday.