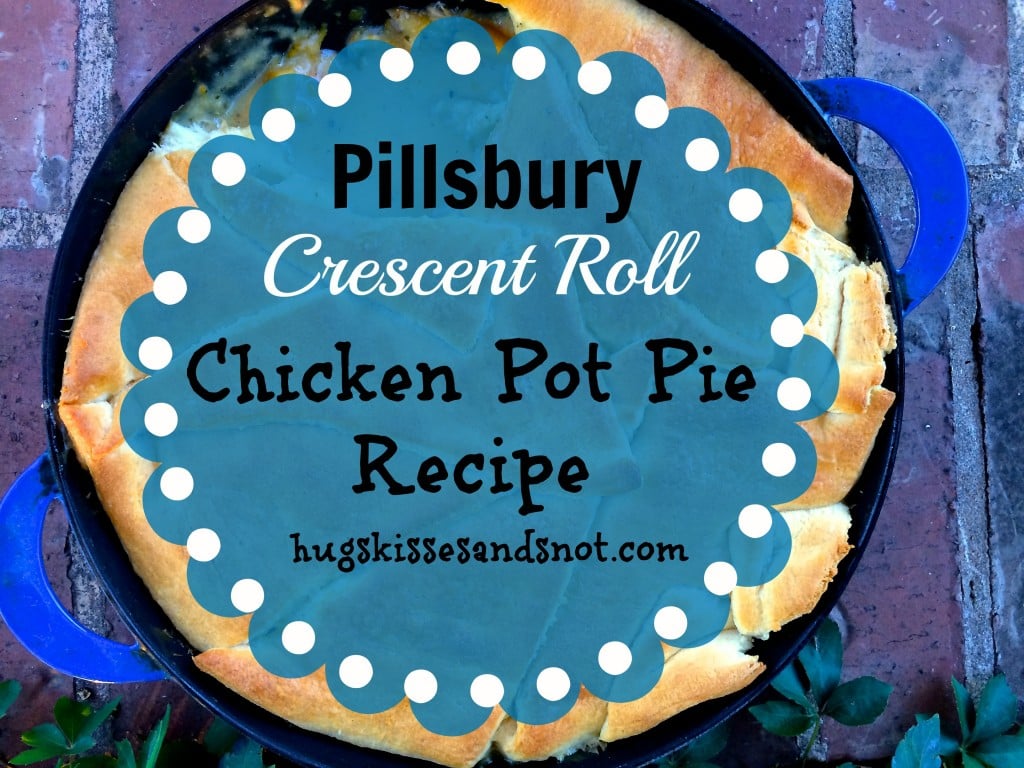 I know a few weeks ago I said that Turkey Sausage Sweet Potato Chili was going to be my go-to recipe for this winter. Well, it may have a little competition because I am in love with this Pillsbury Crescent Roll Chicken Pot Pie recipe.
Here's what happened. I love chicken pot pie. I love it with a traditional crust, I love it with a biscuit crust, I love it spooned over flaky biscuits. Basically, I'll take it any way I can get it. While shopping for a weeks worth of groceries on Monday (if you ever wonder where to find me Monday morning, it is somewhere in the Target aisles checking my cartwheel for savings. I'm economical like that) I ran across the ol' buy 3 get one free on Pillsbury Crescent rolls. Not wanting to pass up on savings I stocked up. I also had a coupon for the Archer Farms brand of frozen butter nut squash. The wheels started turning.
This turned out incredible, thanks to the buttery goodness that is Pillsbury Crescent Rolls. Thankfully, I had the foresight to write down what I did. That doesn't always happen so recipes are often a little bit different each time I make them.
Pillsbury Crescent Roll Chicken Pot Pie Recipe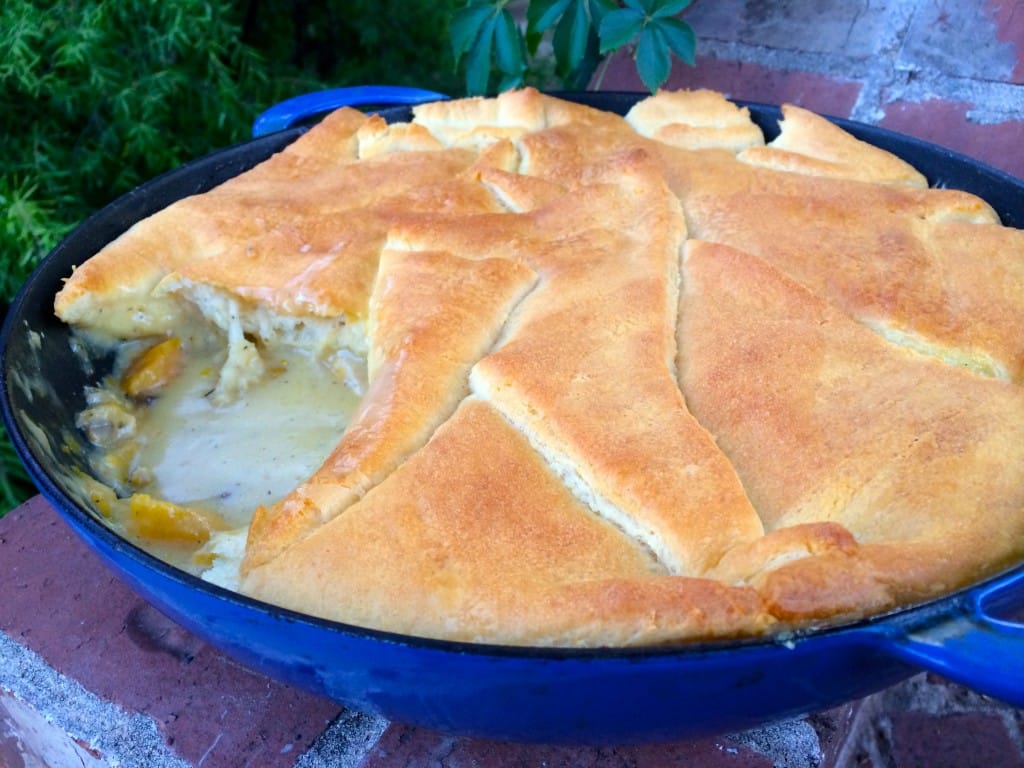 Pillsbury Crescent Roll Chicken Pot Pie
2014-11-10 09:52:23
Ingredients
1.5 - 2 lbs chicken breast, cut into bite size pieces
1 -2 cups mushrooms, finely chopped
1 package frozen butter nut squash
2 cups Yukon Gold (or red) potatoes, roughly chopped
1 can Cream of Onion soup
1 can Cream of Chicken & Mushroom soup
1 can chicken broth
2 Tbs. olive oil
2 Tbs. butter
1 Tbs. dry Herb de Provence mix
salt & pepper
Instructions
Preheat oven to 350 degrees
In a medium bowl combine both cans of soup and can of chicken broth. Mix well and set aside.
In a large skillet, heat olive oil, season chicken generously with salt and pepper and cook in skillet. Remove from skillet and set aside.
Add butter. Saute butternut squash until al dente. Add potatoes and chicken. Season with Herb de Provence. Combine. Add soup mixture and combine well.
Cover and transfer to the oven. If not using a oven safe skillet, transfer to a baking dish, cover with foil.
Bake at 350 degrees for 30 minutes or until bubbly.
Remove from oven and remove cover. Roll out Crescent Rolls on top of chicken mixture. Return to oven and bake 18 minutes more or until Crescent Rolls are golden brown.
Hugs, Kisses and Snot https://hugskissesandsnot.com/
Related Posts via Categories