This past weekend something really special happened. With the help of two other amazing women, I planned and pulled off a blogging conference. Granted, it was a small conference but all the same, it was a blogging conference. OKWB Mini-Con to be exact. My blogging friends and I had this crazy idea last year that we could gather women bloggers from around the state and put on a conference for them. We decided to keep it small, hence the name: OKWB Mini-Con. One night and no more than 25 people.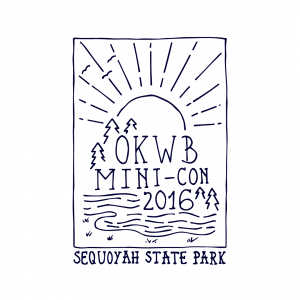 The secret to planning a blogging conference is to have someone in your corner who has done this before and has your back. Thankfully, we have an amazing mentor, Stephanie Buckley aka The Park Wife, who is also the creator/owner of The Women Bloggers. A better cheerleader one could not find even if you held a casting call for Bring It On 3.
Stephanie has some incredible connections and helped us secure one of our speakers, Jacqueline Wolven. Jackie speaks all over the country, is a branding guru and really knows her stuff when it comes to creating a brand for your blog. She offered up amazing advice regarding branding and offered suggestions on finding a focus not only for branding but also writing and blogging. Currently, I'm thinking about creating a hashtag unique to me and my blog. Any suggestions?
Here is Stephanie doling out her wisdom that she has gleaned after years and years of blogging and now helping women make money blogging. Her biggest takeaway: you can't do this alone. Back in the day blogging was a solitary and lonely venture. Not any longer. In order to avoid burnout and to find the resources needed to achieve success, you must find and participate a community. That is what this conference was all about; fostering community as well as providing valuable tools and resources to help the attendees become better bloggers.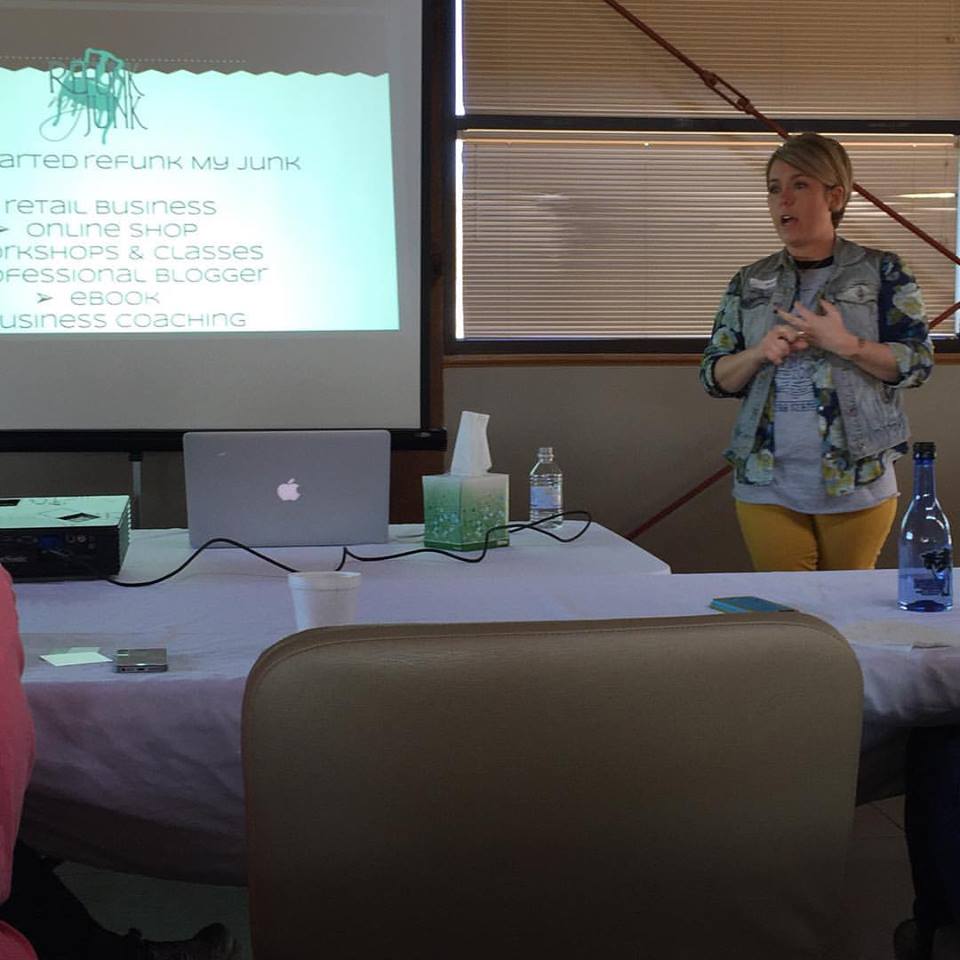 One of our speakers was Allison Griffith, owner of Refunk My Junk. She has a very successful blog as well as a successful retail and DIY store in Edmond, OK. Allison walked us through, step by step, how to set up a business. She inspired me to treat this more as a business and not just a hobby. She is passionate about helping women reach their fullest potential in the business world. So many women hold themselves back because of the fear of the unknown or because the rules of owning a business are too overwhelming or they just don't have the confidence to take the leap She wants to see women step out of their comfort zone and believe in themselves. She was no nonsense and thanks to her I just purchased my own name as a domain (I can't believe I haven't done that yet) and am on my way to creating an LLC. I'm tired of thinking some day. With that attitude, some day will always be on the horizon and never the present.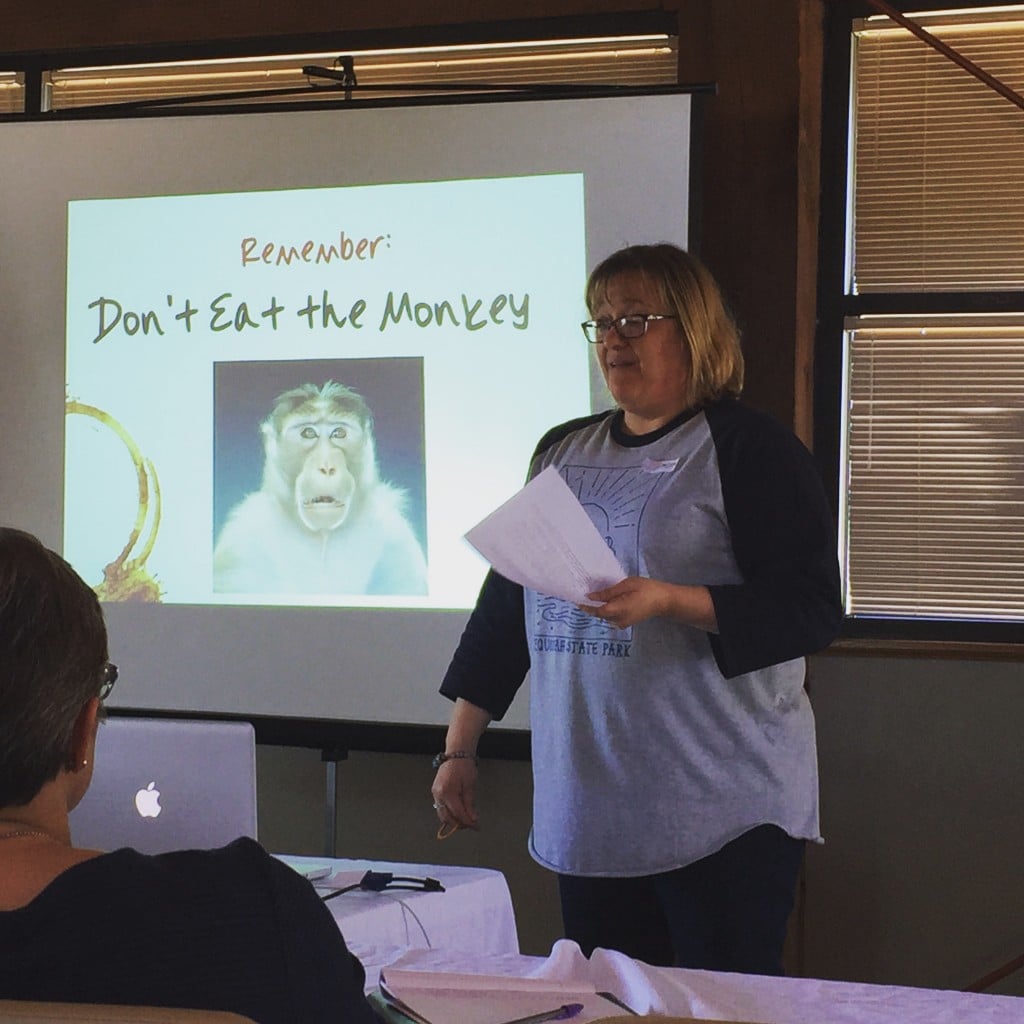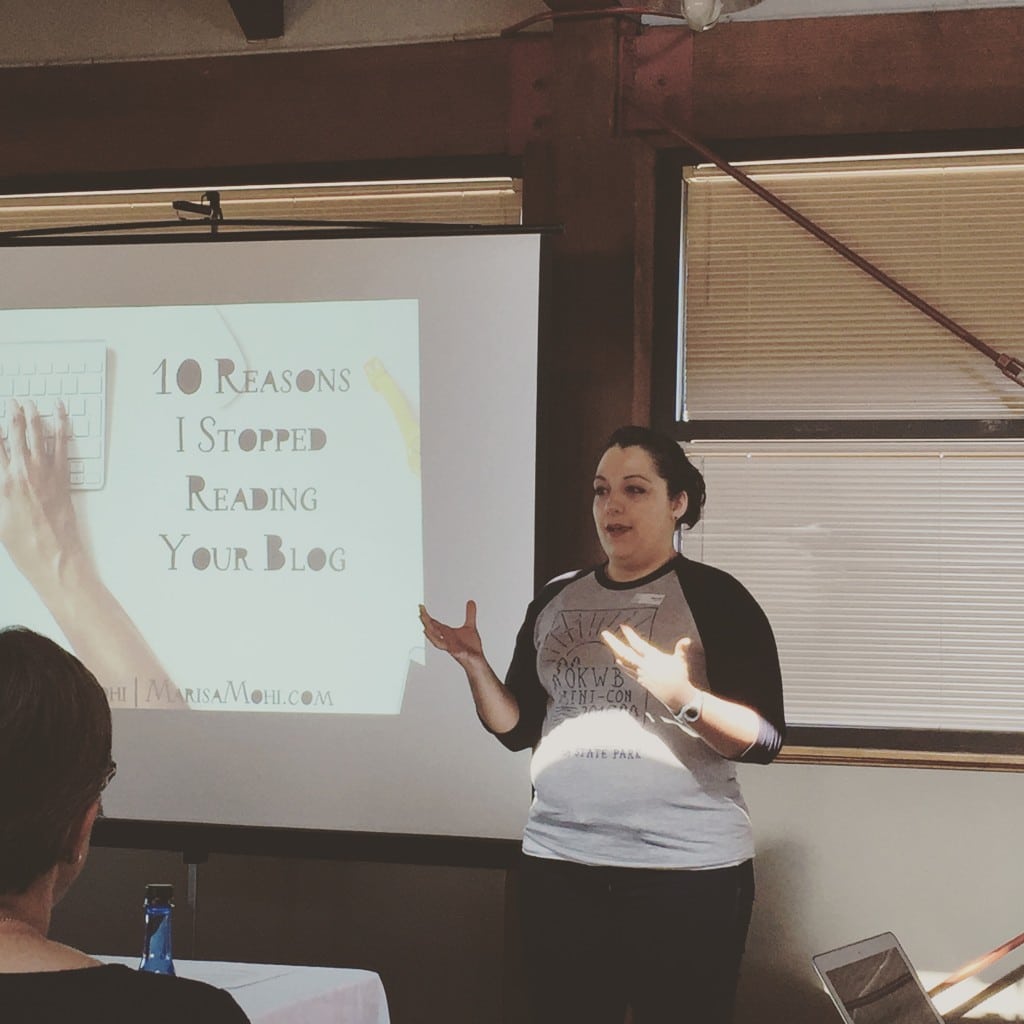 Mari Farthing and Marisa Mohi (my partners in crime) also gave presentations on being better writers and bloggers. They both inspired me to spend more time writing offline. Years ago, I used to journal on an almost daily basis and then I started blogging and it wasn't long before I didn't journal at all. Mari and Marisa helped me realize that journaling helps clear your mind of all the clutter and junk that doesn't really need to be on the blog. Or it can help organize your thoughts for something that you may want to write publicly about later.
It wasn't all note taking and brain learning. We let our hair down and had some fun. After dinner Friday night, we had a pajama party complete with karaoke. I realized it was time to turn in when I was belting out show tunes to an empty room. Clearly I need a karaoke machine.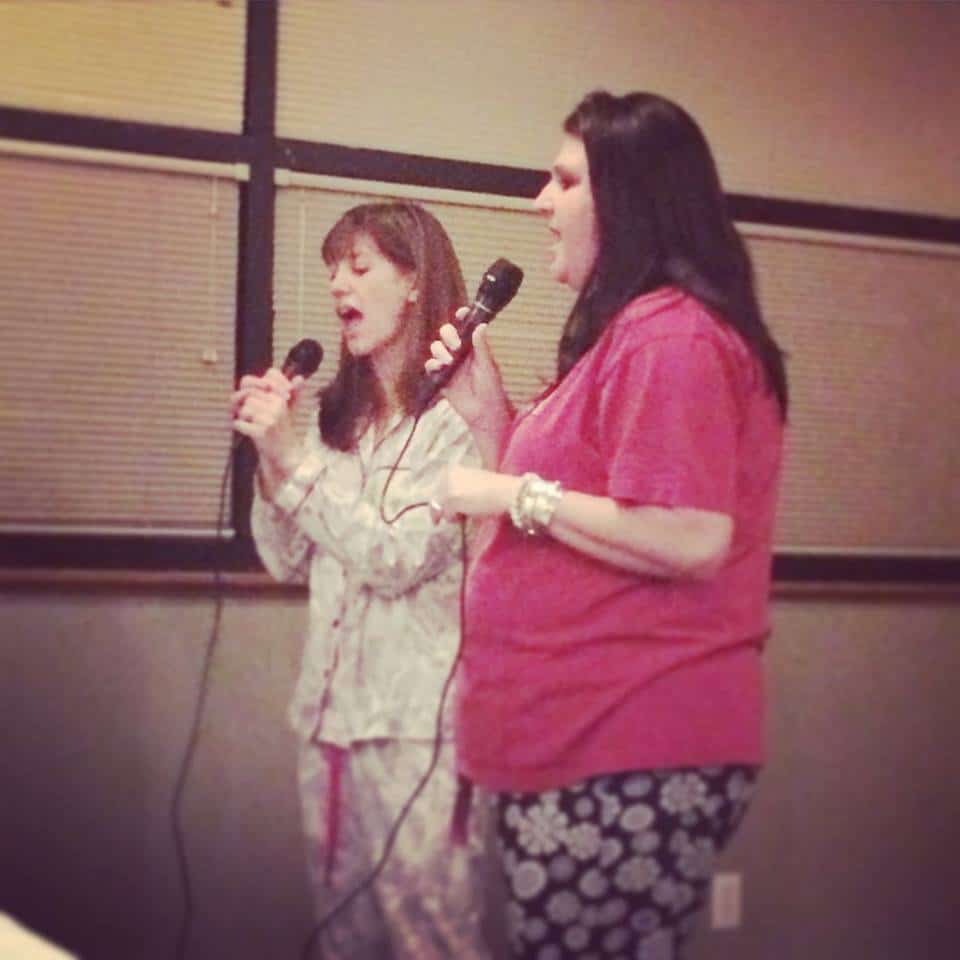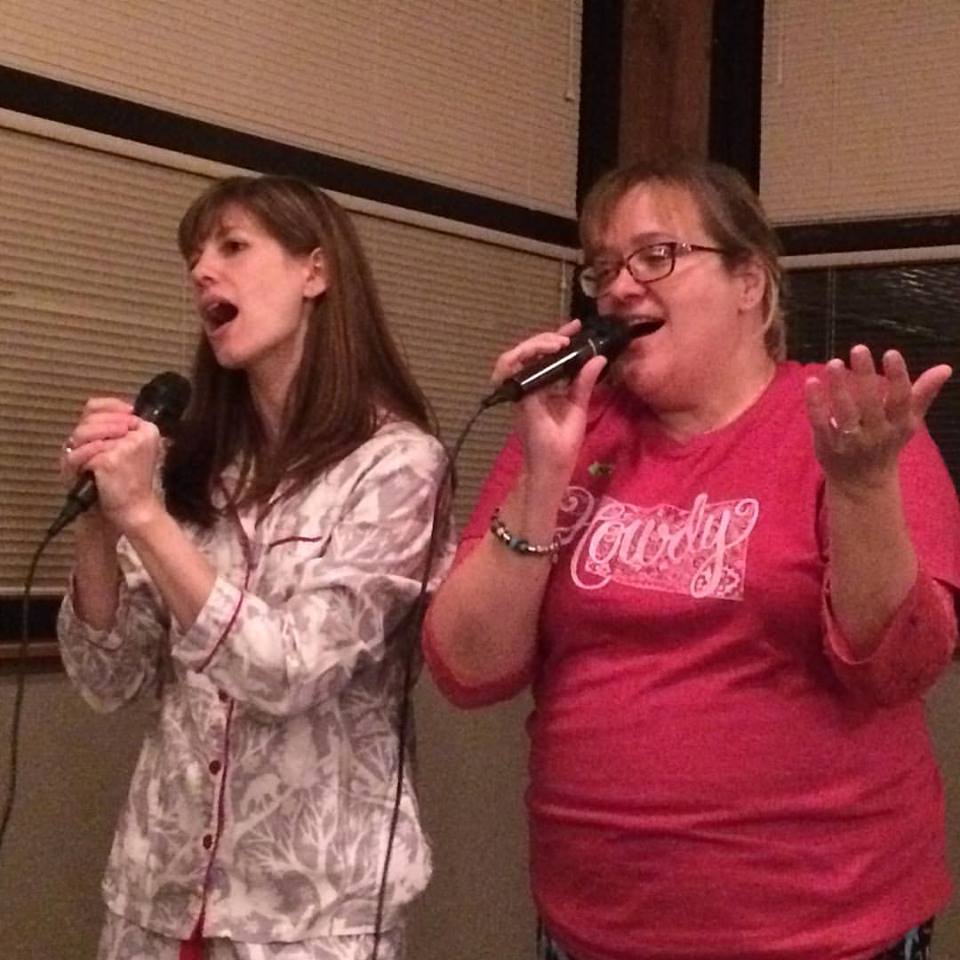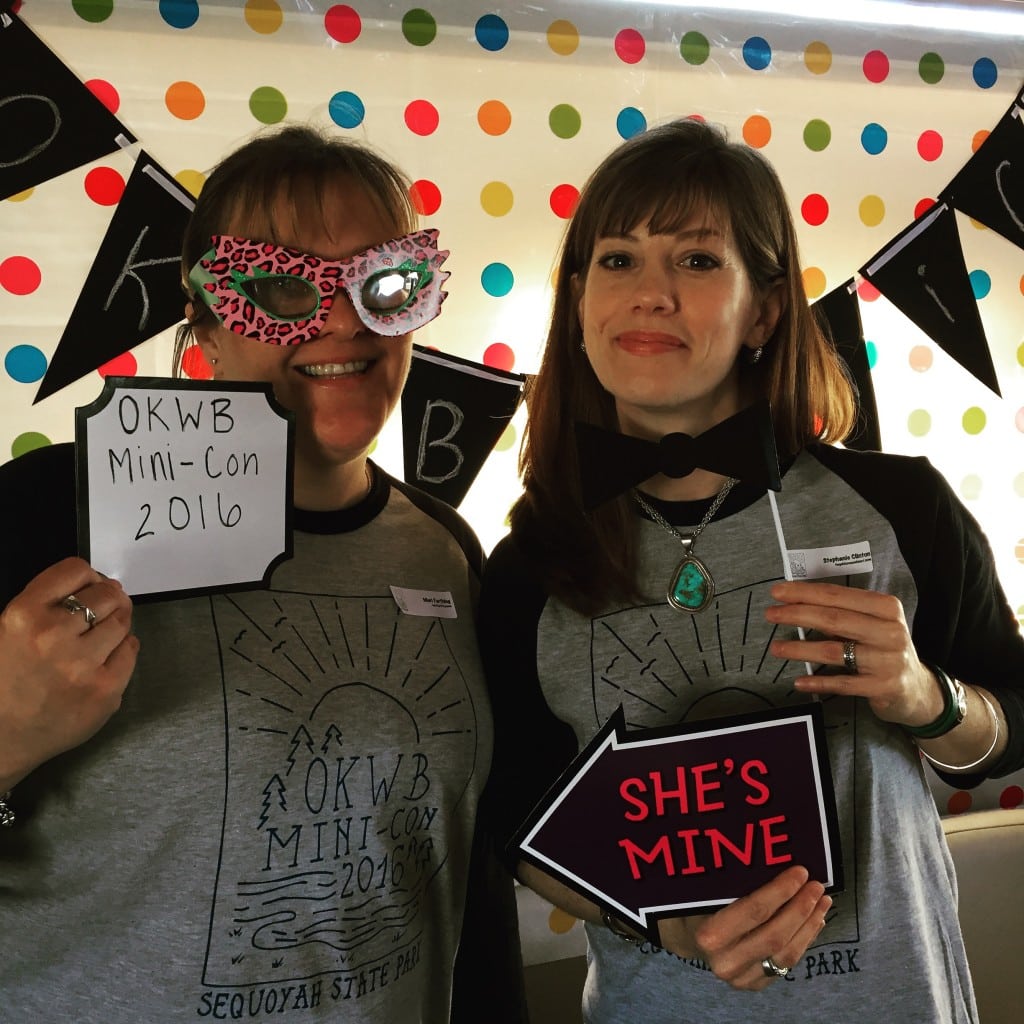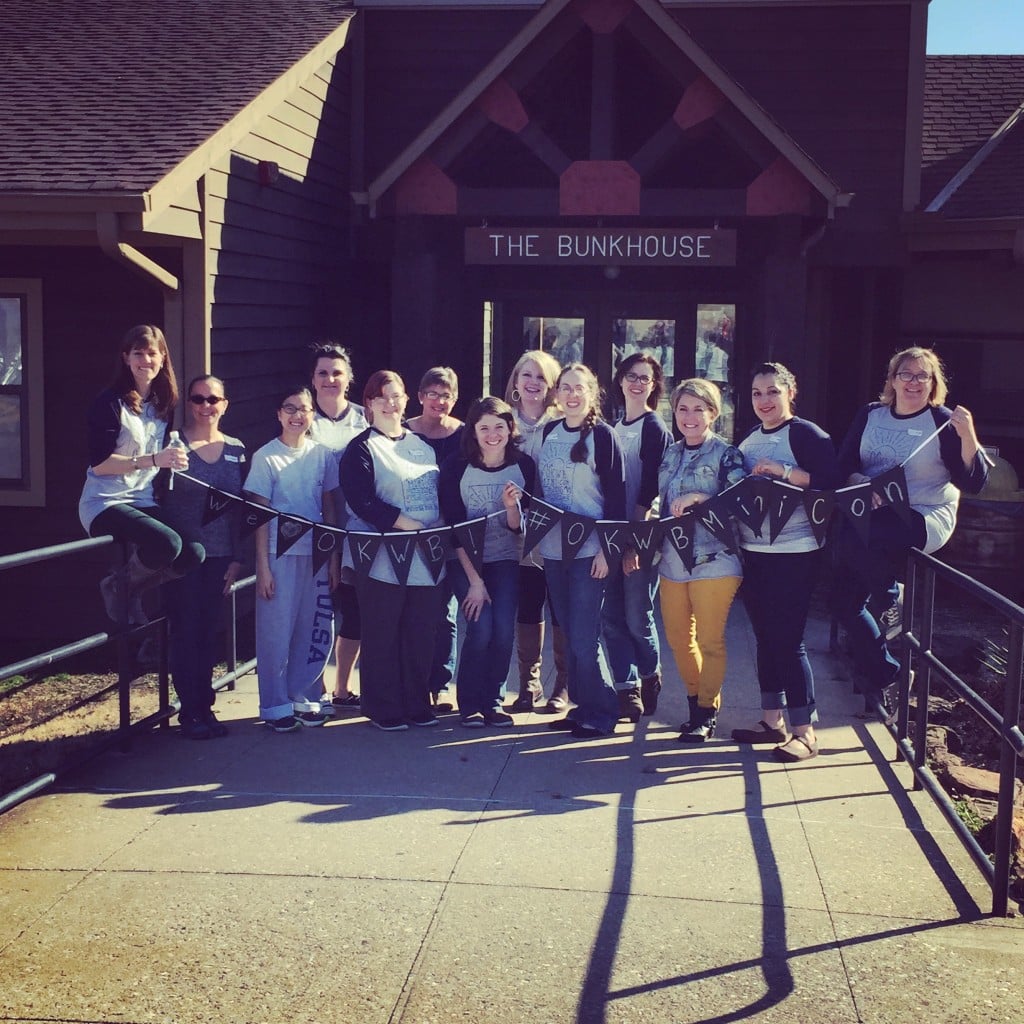 I'm humbled and honored to have had the chance to create something special for these women. My biggest goal was that all of the attendees feel welcome, comfortable and valued. I think we achieved that after seeing the smiles on faces, hugs and watching people make connections. There is nothing worse (well, there are a lot of things worse but in the blogging world there is nothing worse) than walking into a conference feeling nervous and walking out feeling left out and like you just wasted a weekend. I tried so hard to make everyone feel at home and hopefully, the sentiment was interpreted correctly and received.