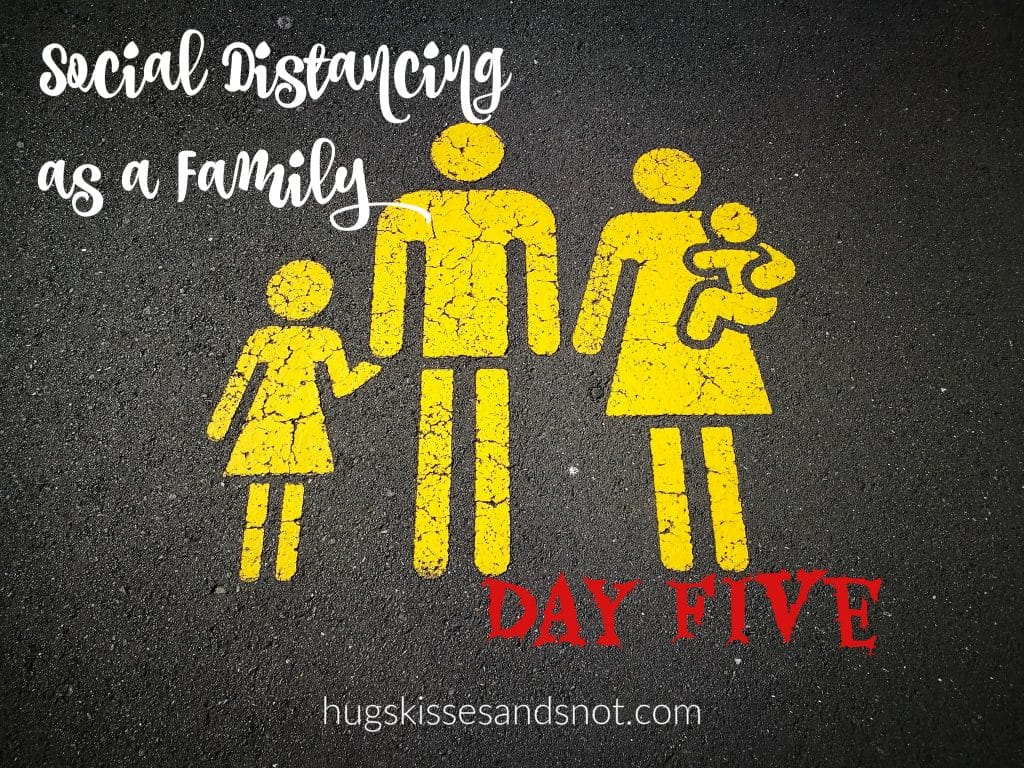 Today's Social Distancing As A Family is brought to you by social distancing with FaceTime, friends, scones, and tea time.
Is it just me or has the last week felt like a month? While it is really unusual not to leave me house, I have to admit that my home is one of my favorite places to be. For right now, staying home as the new normal is okay with me.
Yesterday I used Zoom and FaceTime to talk to and look at faces of people other than the ones in my house. A friend of mine who is an Enneagram coach hosted a free 2 hour Zoom gathering to learn about the Enneagram. It was nice to sit and watch someone talk about a subject they are proficient in. It felt like I was learning something new and being proactive in this uncertain time.
Later in the day I FaceTimed with BFF Christine to make scones for Recipe Archaeology. I've been wanting to improve the War Time Scone recipe we made a few weeks ago but then social distancing made working in the kitchen together difficult. Time to get creative. I was able to create a new episode using FaceTime. It wasn't as fun as cooking in person but we did our best to make lemonade out of these lemons.
The scones turned out so well that I had to share them with Christine so we arranged a social distancing tea time. We sat in her front yard, soaked up the sun, enjoyed the updated Treacle scones and managed to stay at least six feet apart at all times. It was life-giving. I was able to return to my little sanctuary refreshed and ready for more self-imposed quarantine.
Stay tuned on YouTube for creative cooking while social distancing.