I'm pretty cold natured. Okay, really cold natured. While I enjoy the change in seasons and snuggling up with hot cocoa and flannel shirts, I hate being cold…and don't tell me I need more meat on my bones.
Since the forecast for this weekend is an ice storm that is supposed to be so bad that the public school canceled school today in preparation for something that won't happen until later this afternoon or tonight, I've decided that Friday Favorites will be a cold weather survival guide: favorite things you'll love. Seriously, school was canceled today even though the amount of snow or rain or ice is zero. Zero winter weather other than really cold. My boys would like to thank you, public school district. Moms with littles all over town, on the other hand, are scratching their heads and pouring a glass of wine for lunch.

Humidifiers are really important during the winter to help keep you healthy, get moisture into the super dry air and to help your littles sleep better when they are suffering from a cold. But not all humidifiers are made the same.
We have gone through several humidifiers, namely the ones you can buy at Target or the drug store. They are fine in a pinch, but if you're serious about getting the dry out of the air you need a serious humidifier.

I was given a Rowenta humidifier last winter to review and have been so happy with it. It has several settings and can sense the level of humidity in the room so that it will keep going if the room is too dry or stop if it gets too humid. Yes, it's more expensive than a drug store humidifier but is so worth it. We had one humidifier that put out such thick mist, the carpet below the humidifier would get wet. We had to put towels down just to protect the floor. Then we had one humidifier that felt like it was only blowing cold air without any moisture in it. Every time we put it in Addison's room I would lie awake worrying that it was just making him sicker by making his room cold.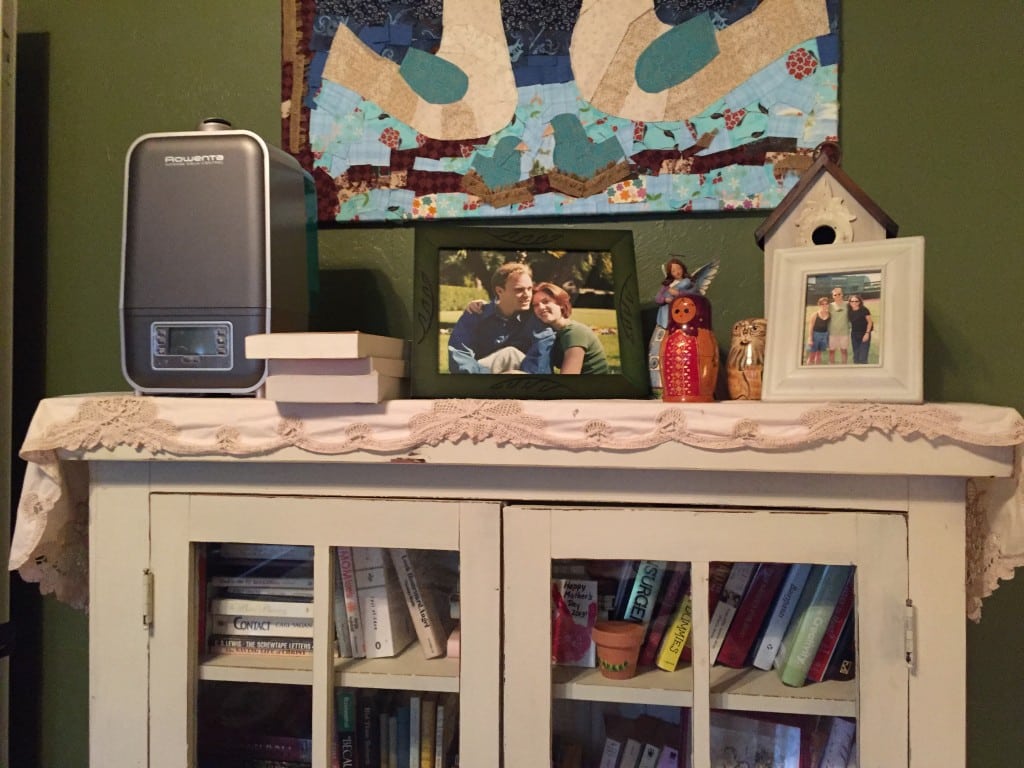 These humidifiers aren't exactly decor items, but get the job done for the few months we need it. I don't mind pushing aside my cute bookshelf display to ensure I don't wake up with dry-dessert-booger-nose.
I may sound like a little old lady or a character from Little House, but I don't care. This Hot Water Bottle
is my best friend during the really cold winter nights. I even made a cozy flannel cover for it so our feet don't have to feel the rubber texture of the bottle.
Just fill it with almost boiling water and put it under the covers while you get ready for bed and your bed will be toasty warm when you get in. No more cold-sheet-shock. As long as you keep it under the covers, it will stay warm all night long. And it still works when the power goes out as opposed to an electric mattress pad or electric blanket.
This particular hot water bottle is made in Germany and who knows more about cold weather than a country that is cold a good part of the year? Yes, they have a summer season but when you think of Germany do you think of frolicking in the warm weather? No, you think of cold, frozen, overcast nights and gray wool overcoats.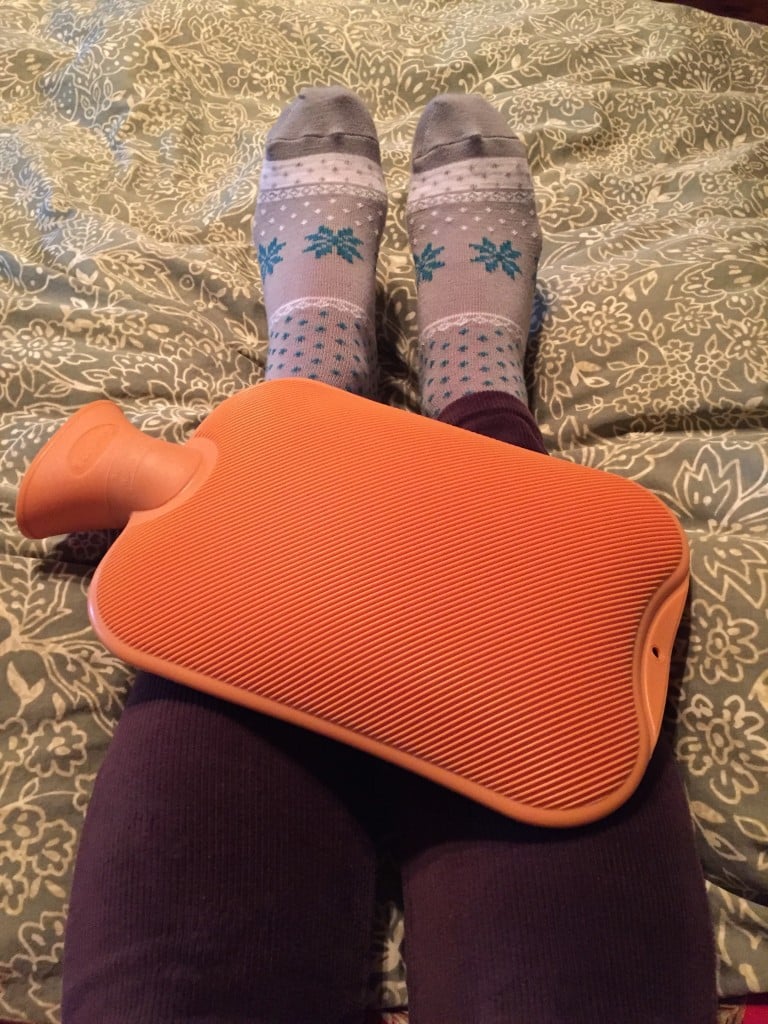 I received this little set in my stocking this year and am in love with everything in it! The Burt's Bees Almond & Milk Hand Cream
is really thick and perfect for really dry hands. The Hand Salve
can be greasy so I like to use it on the boy's hands when they get so dry they crack and bleed. The Burt's Bees Coconut Foot Creme
is perfect to put on right as you get into bed. And the Replenishing lip balm, well, I can't go anywhere without chapstick no matter the weather.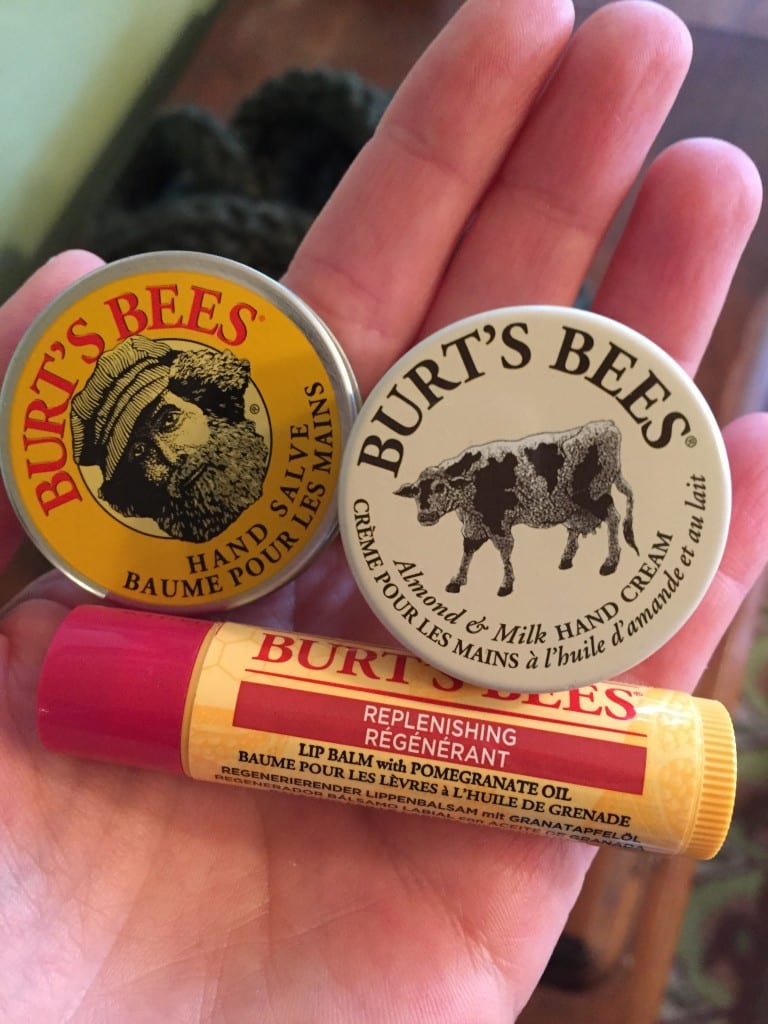 Multiple layers are an absolute must for me in the winter. Last year I bought these fleece lined tights from Target and have never looked back. I always have tights or long underwear on under my pants but my preferred first layer is fleece lined tights. So soft and so warm. Right now my layers are tights, knee high sock, leggings, Cuddle Dudd top and a flannel shirt. Yes, it's a lot of layers but I'd rather be bundled up like the little brother from The Christmas Story than be cold.
Having a bottom layer (as mentioned above) is essential in cold weather. I love the Cuddle Dudds brand for a first layer because the material is very thin and soft. It will keep you warm without feeling bulky. The rayon/polyester Dudds are perfect for the day and the cotton Dudds make great PJs. Rrayon/polyester Dudds are perfect for the day and the cotton blend Dudds make great PJs.
I'm not going to post a pic of myself in my Cuddle Dudds because, well, do I really need to explain? Instead, here is a Target model showing off her stuff.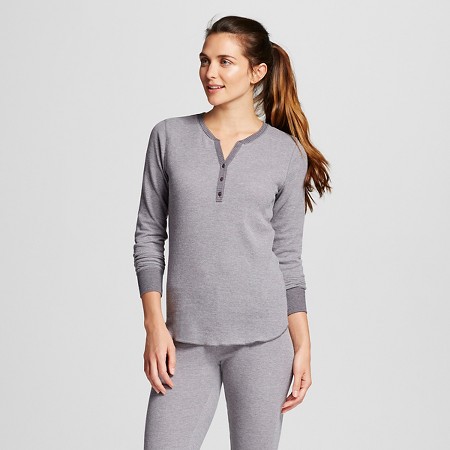 What are your essentials when it comes to surviving winter weather?
~~~
Affiliate Links: Disclosure of Material Connection: Some of the links in the post above are "affiliate links." This means if you click on the link and purchase the item, I will receive an affiliate commission. Regardless, I only recommend products or services I use personally and believe will add value to my readers. I am disclosing this in accordance with the Federal Trade Commission's 16 CFR, Part 255: "Guides Concerning the Use of Endorsements and Testimonials in Advertising."