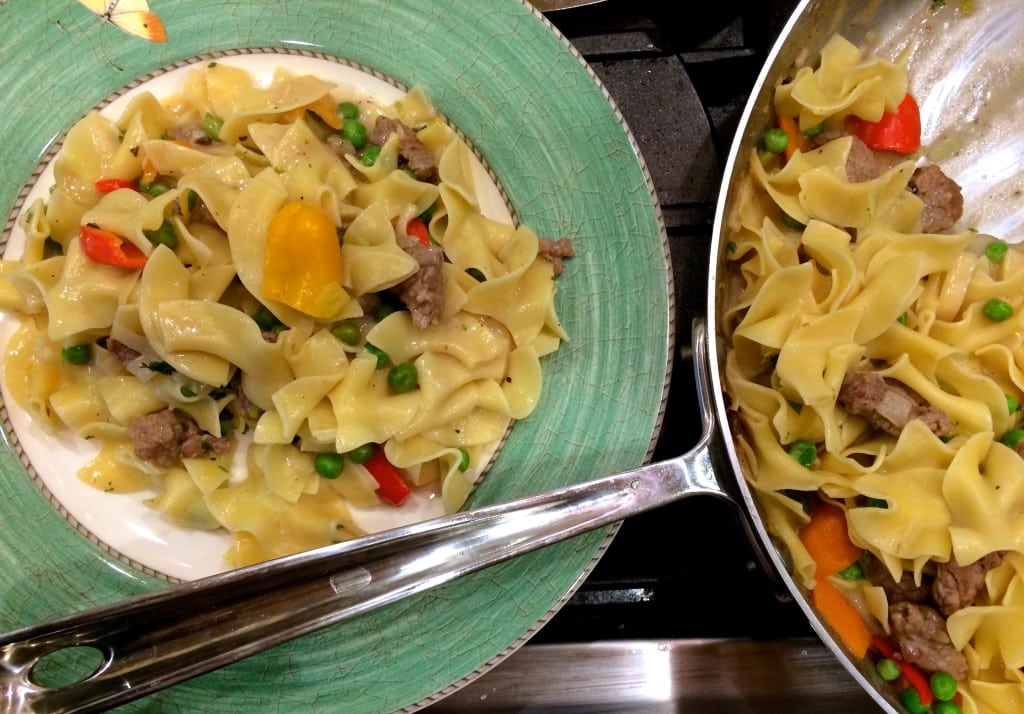 You know those little packets from Lawry's or McCormick's that help you create a meal? You know what I'm talking about…they are in the soup aisle…dried pesto mix, pasta sauce mix, slow cooker mix. I'm not ashamed to admit it…I use them. Go on, you can admit it too. This is a safe place.
Recently I decided I wanted to make Beef Stroganoff but I wanted a serious short cut. To the soup aisle I went. Meat, sour cream and powder mix. Ta da! But I wanted something a little more fancy but just as easy. Leeks. Leeks are the onion's fancy cousin. They think they are so much better than the rest of the onion family, with their fancy green tops that have no other use than just to look pretty. I'm on to you leeks and you're not too good for my McCormick mix beef stroganoff. What other produce thinks they are hot stuff? Sweet peppers. They are small and cute and come in their own little bag. Guess what sweet peppers? You're going in my concoction too because compared to your over priced half-sister, red pepper, I get way more bang for my buck. And just because I want to make them feel special; frozen peas.
All of this combined together made for a very fancy yet very easy beef stroganoff.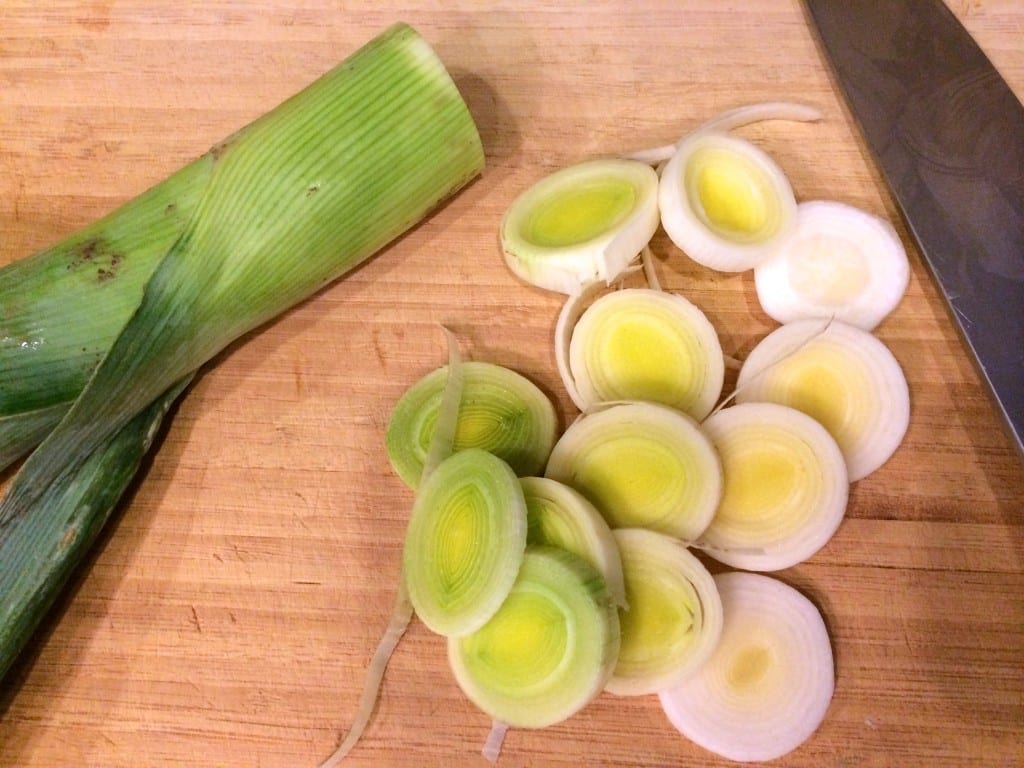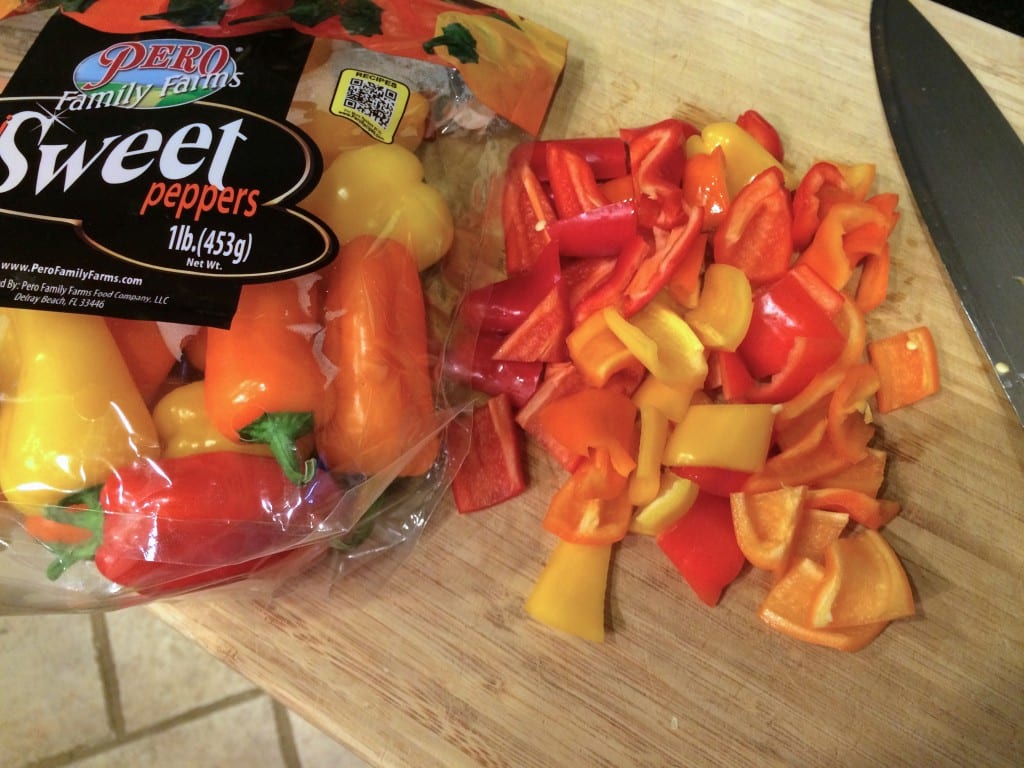 Easy Beef Stroganoff with Leeks and Sweet Peppers
2014-03-14 10:46:40
Ingredients
1 lb. stew meat
1 package McCormicks Beef Stroganoff mix
1 1/2 cups water
1 cup low fat sour cream
1 leek, sliced up to the green
1-2 cups sweet peppers, chopped
1 cup frozen peas
oil
salt & pepper
Instructions
Cook beef in 2 Tbs. olive oil (or canola oil) in a skillet. Season with salt and pepper. Remove from skillet and set aside.
Saute leeks and sweet peppers in skillet until tender. Return beef to the skillet.
Combine water, mix and sour cream. Add to the beef and veggies and combine. Add frozen peas. Simmer on low for 10 minutes.
Serve over egg noodles.
Hugs, Kisses and Snot https://hugskissesandsnot.com/
Related Posts via Categories