We are very fortunate to live in a neighborhood with several of Addison's friends. His best friend is across the street and another friend is just up the block. On any given weekend and throughout the summer these boys scooter back and forth between the houses. A couple of years ago they decided to give nicknames to the houses. Friend up the street was called "The Wedding House" because it is large enough to have a wedding (not really, but it has a tall entryway with a staircase so I guess they picture a bride and groom defending the stairs). Best friend's house was called "The Party House" because it is perfect for a party. Our house was called…wait for it…"The Mouse House". *sigh* Our house is far from the size of a mouse.
Every now and then Addison laments the fact that we don't have a second story. The other day we were driving around the older part of town, near the University were all the cute little bungalows that were build in the 40s or earlier are. Every time we passed a house for sale I would comment what a great house it was and that I thought we should move. I kept telling him how our house was too big and I was tired of cleaning such a big house and how we should down size. My goal was to freak him out just a little bit, make him think we might actually be serious about moving and begin to appreciate the abundance we have.
We have had lengthy conversations about what it means to live in poverty, not have enough to eat and what the foster care system is. We have talked about the fact that there are kids in his school, possibly in his very classroom, who go hungry over the weekend or may not live with their parents and why not. One of my greatest fears is that he will overlook these children and not feel compassion towards them. I worry that those living on the fringes throughout his life will be categorized into "not my problem". He tends to be self-absorbed (like many 10 year olds) so it is my job to pry him away from himself and his selfish tendencies.
I'll take any opportunity that comes up to volunteer with him. Last week was just one of those chances. I helped organize a blogger meet up at The Regional Food Bank of Oklahoma. Addison and I helped pack boxes of food that would be shipped out that week to the hungry in Oklahoma. In 3 hours we helped box up 34,210 lbs of food into 1,192 boxes that will serve 28,508 meals.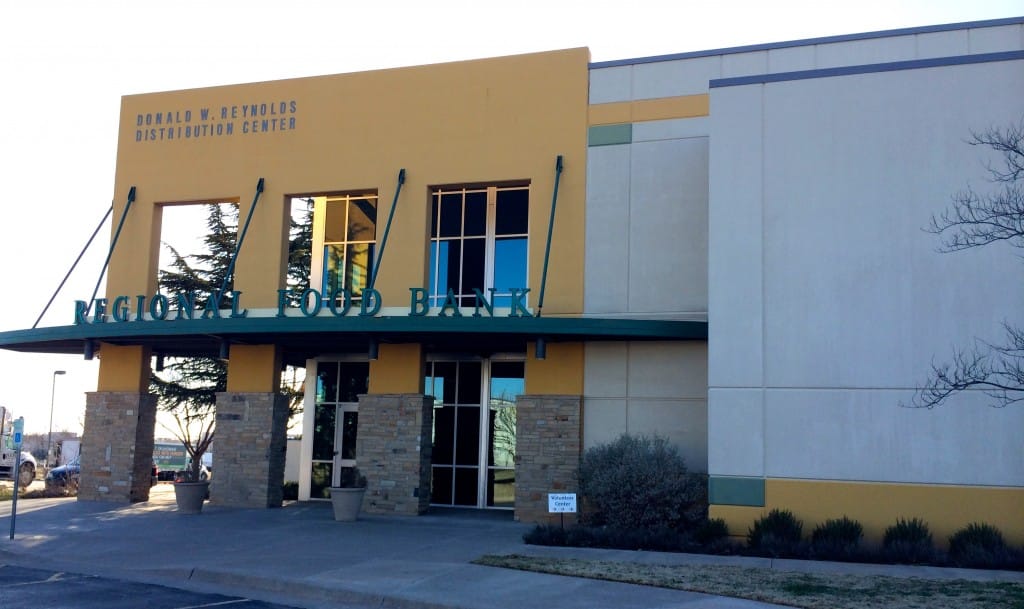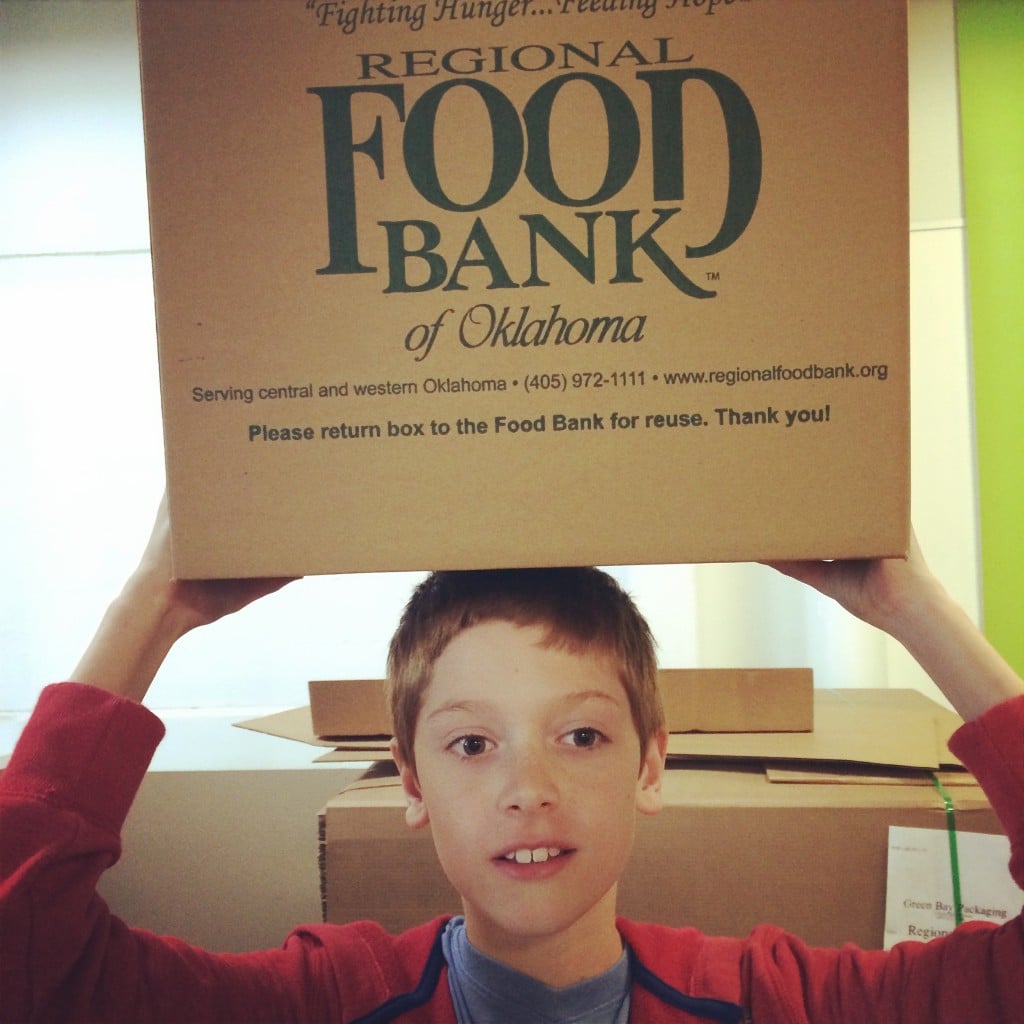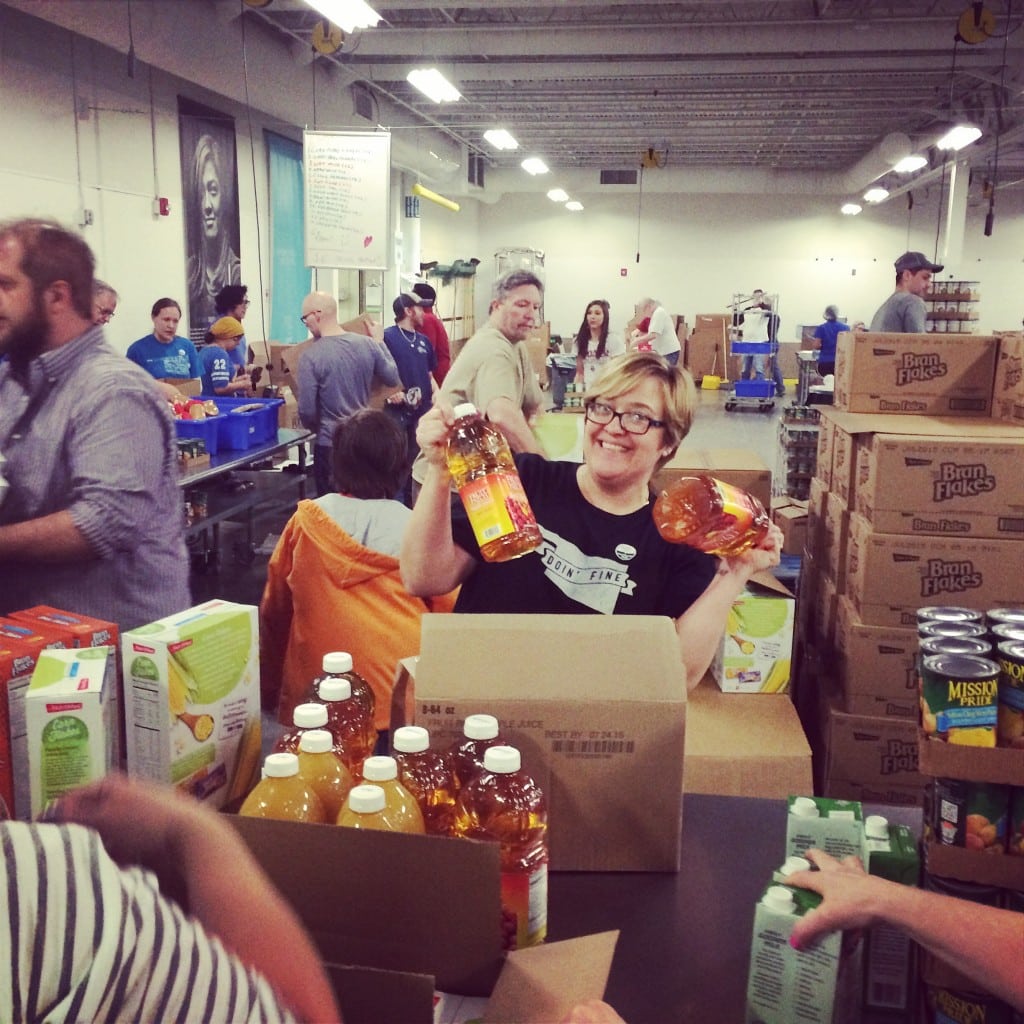 Mari who blogs at Mari Quite Contrary also brought her son and they helped keep the food line stocked and moving quickly.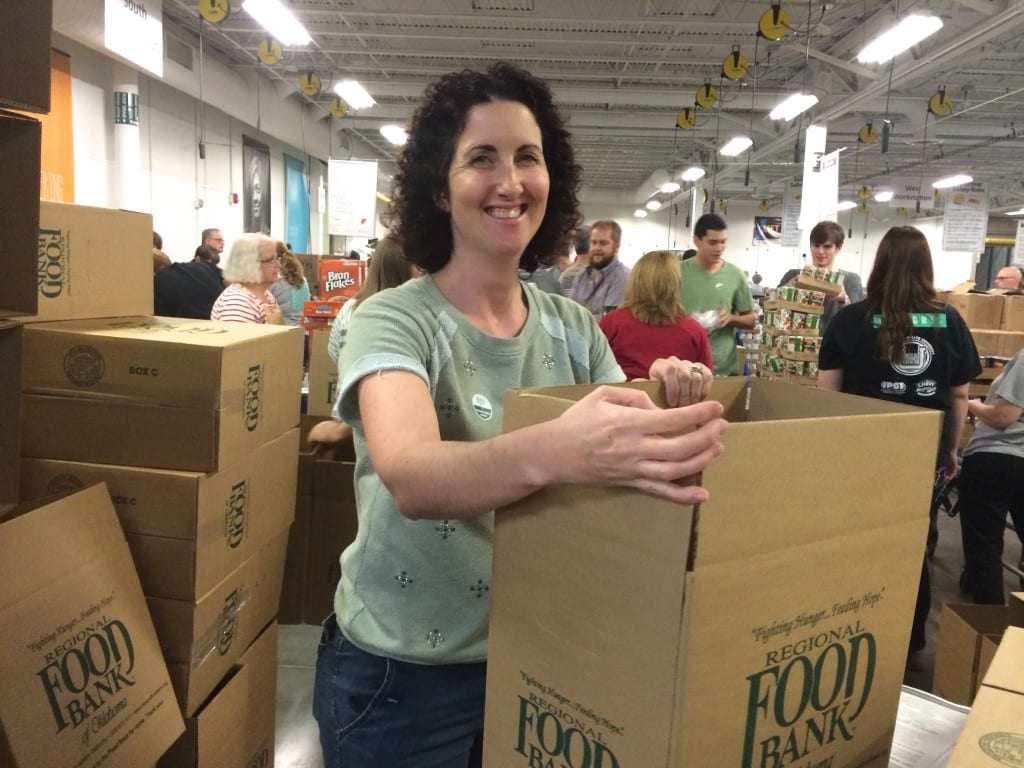 I've met Mae from Mommy Loves Trees before but this time I actually got to talk to her and get to know her a little more. I'm so glad I did. It's so much fun to meet people in real life that you have only known online. She is a real sweetie. If you're looking for ways to get your kids unplugged and outside, check out Mae's blog. She has tons of outdoor fun ideas for families.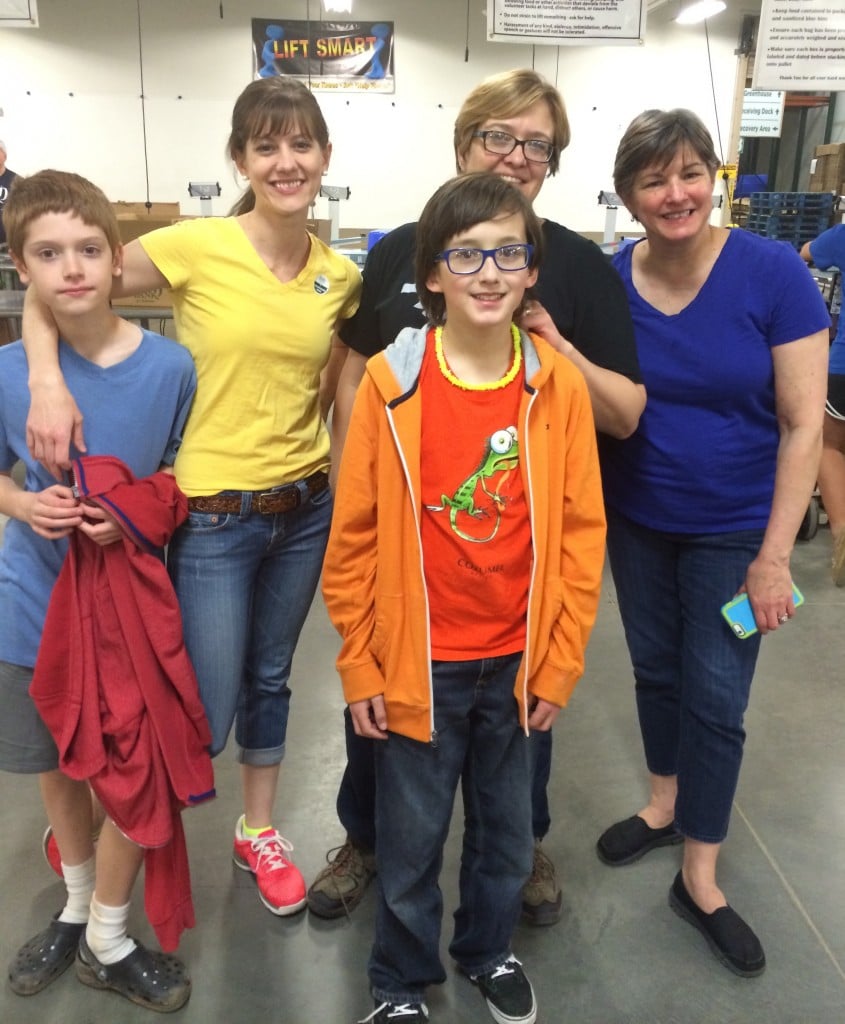 Rose Marie from OkRoseRock was another blogger that joined our team. It's so much fun to get together with other bloggers, especially when we are doing something good for the community.
Volunteering at the food bank is just one piece of the do-something-for-others pie I'm trying to feed Addison. I'm not sure how long it will take for the concept of doing something for others without receiving anything in return will sink in, but I'm in it for the long haul. If you are looking for a way to introduce volunteerism to your kids, your local food bank is a great place to start.
Related Posts via Categories