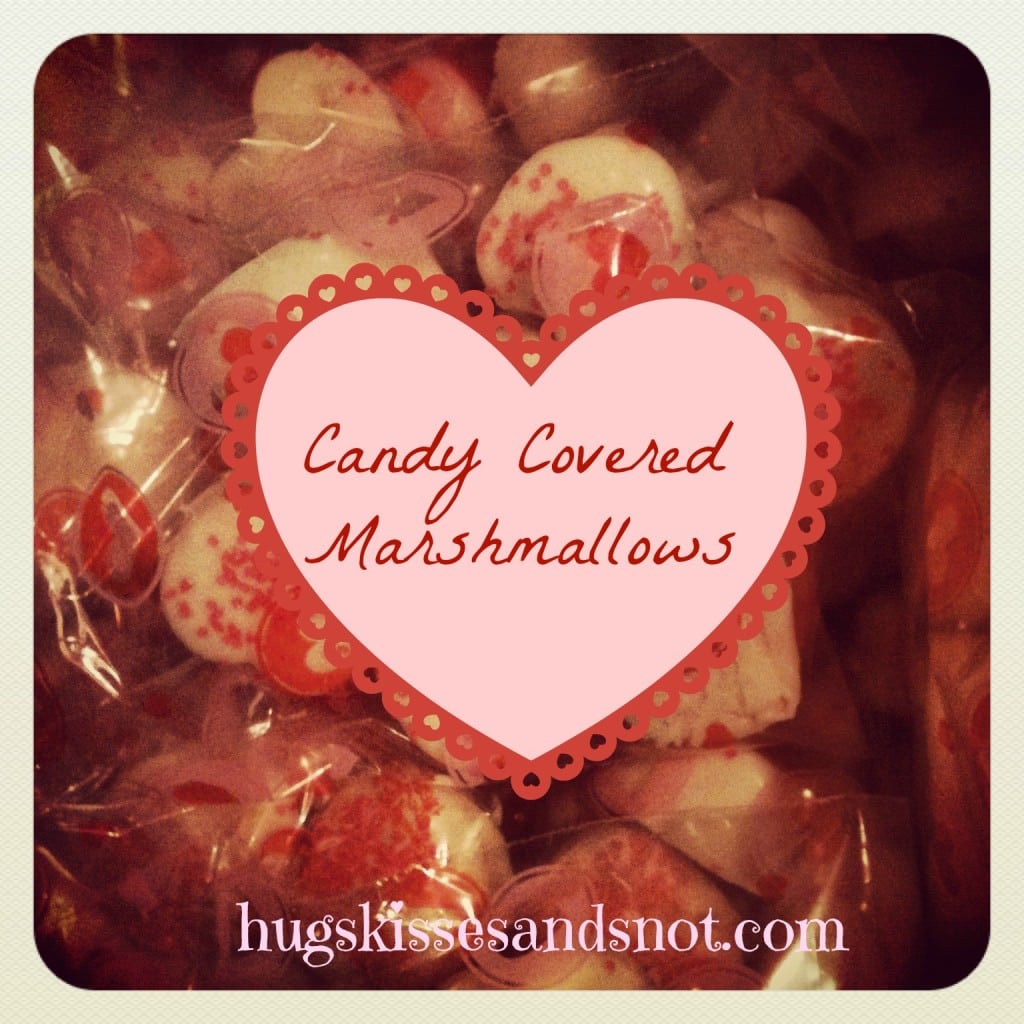 Time to get Valentine's Day goodie bags ready!  My inspiration for these candy covered marshmallows came from a blog called Three Little Monkeys Studio.  Check it out for more super cute Valentine's Day party ideas.
Because marshmallows aren't sweet enough on their own…
Here's what you need to start your sugar high
2 bags heart shaped marshmallows (1 1/2 bags made 150)
1 1/2 packages Almond Bark
pink sugar crystals
cookie sheets lined with parchment paper
Melt the Almond Bark in a double boiler.  While it may be easy to melt it in the microwave DON'T do it.  This is a time consuming process and you have to keep heat under the Almond Bark to keep it from getting hard again.  I say this is time consuming because you have to coat each marshmallow one at a time.  If you put more than one in they will start to melt before you can get them out.  Use a fork to quickly coat the marshmallow then tap it on the side of the pot to get the excess Almond Bark off and create a nice smooth finish.  Use a toothpick to gently slide the candy covered marshmallow onto the parchment paper (yes, I did watch Pioneer Woman this weekend and thanks to her I knew to use the toothpick.  You've saved the day…again P Dub).  Sprinkle with pink sugar crystals as you go along.
Here are my cute little heart shaped candy covered marshmallows.  Packaged and ready for 24 little sticky first graders to mindlessly suck down into their already bloated, sugar coated bellies.
If you don't get around to this sweet treat this Valentine's Day don't fret.  Easter is right around the corner and I'm anxiously awaiting to see what color and shapes Jet-Puffed will come out with.
Related Posts via Categories