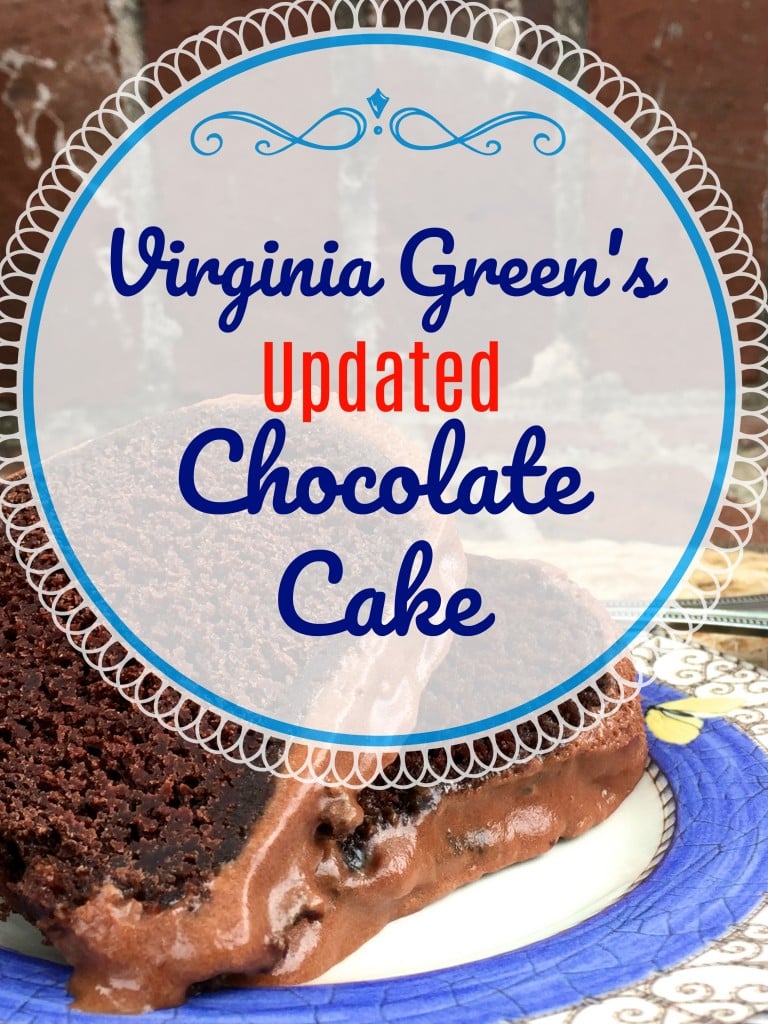 A few years ago I posted about my grandmother's chocolate cake recipe. It was a beloved cake around birthdays and holidays when we would go to visit. This chocolate cake is so special that it is a staple on the menu at a restaurant in San Antonio called Liberty Bar & Grill. When we visited San Antonio two summers ago, we made a point to have lunch at Liberty and try the chocolate cake.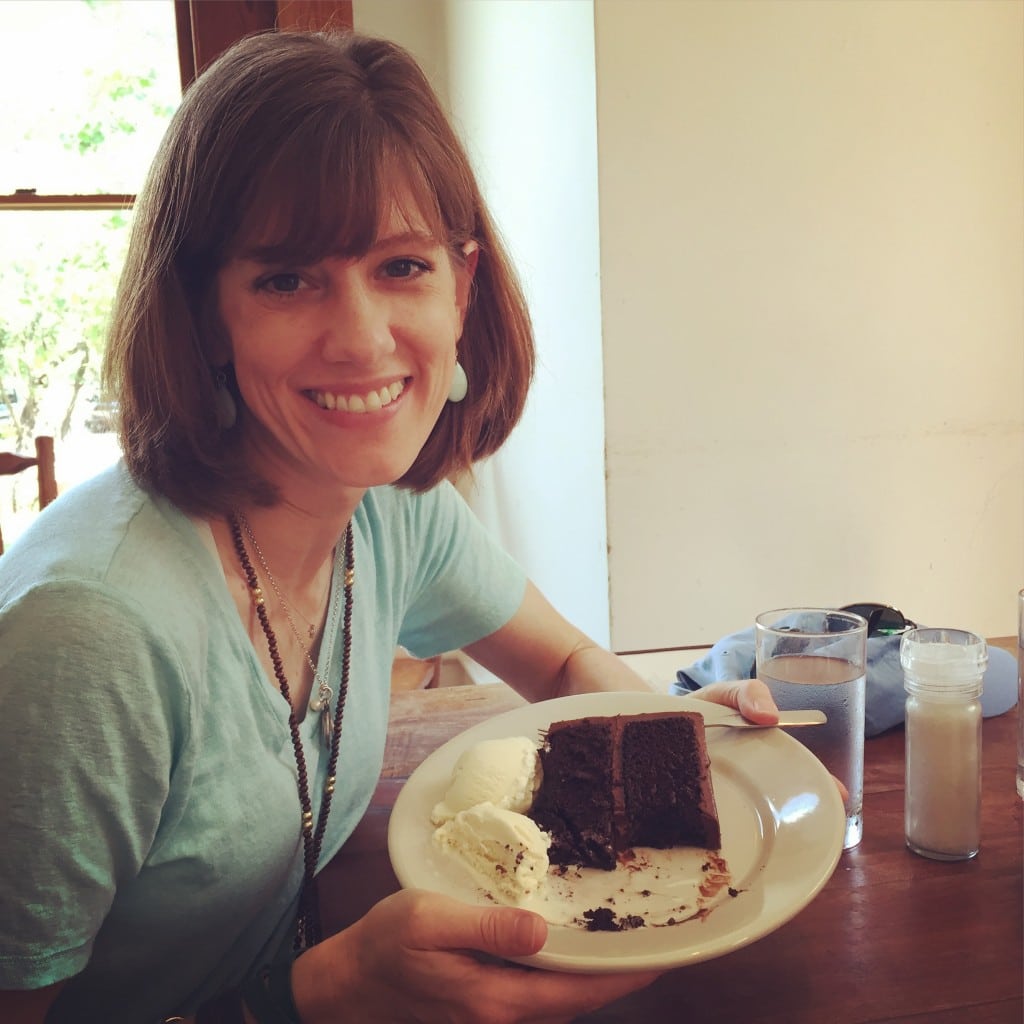 I made my grandmother's chocolate cake for my mom's birthday two weeks ago but I have a confession to make. I altered the recipe just slightly and oh my word. It made it even more rich and dense than it already was. It is, in my opinion, the perfect chocolate cake.
Here is the updated chocolate cake recipe, should you choose to make your life better by making it.
Virginia Green's Chocolate Cake
2017-09-11 12:46:56
Ingredients
2 cups sugar
1 cup butter, softened
3 eggs, room temperature
1 1/4 cup buttermilk, room temperature
2 1/12 cups cake flour
1 package (3 oz. box) chocolate pudding mix
1/2 cup cocoa powder dissolved in 1 cup hot water (allow to cool before incorporating it into cake batter)
1 heaping tsp. baking soda
1/2 tsp. salt
1 tsp. vanilla
Icing
1 1/4 cups sugar
1 cup evaporated milk
5 squares Baker unsweetened chocolate
1/2 cup (1 stick) butter
1 tsp. vanilla
1/4 tsp. salt
splash of strong coffee
Instructions
1. Sift together flour, pudding mix, and baking soda. Set aside.
2. Cream together butter and sugar. Add eggs, one at a time, mixing well in between eggs. Add vanilla and salt. Slowly pour cooled cocoa into batter and mix on low until incorporated.
3. Alternate adding the dry ingredients and buttermilk, mixing in-between additions.
4. Grease either a large bunt cake pan or 3, 9-inch cake pans. Pour batter into desired pan and bake in 350 degree oven. 40 minutes for cake pans or 60 minutes for a bunt pan or until toothpick inserted comes out clean. Allow to cool before removing from pans.
For the icing
1. Combine sugar and evaporated milk in a heavy pan and bring to boil, stirring. Reduce heat and summer for 6 minutes without stirring.
2. Remove from heat, add unsweetened chocolate and stir until melted. Add butter, vanilla, salt, and splash of coffee. Stir until butter is melted and completely incorporated.
3. Allow to cool on the stove top. Beat with hand or stand mixer for 5 minutes. Chill completely in the refrigerator. Beat until thick and creamy.
Hugs, Kisses and Snot https://hugskissesandsnot.com/