Recently I discovered something amazing. Hanes men's undershirts. This all came about a few months ago when we were visiting my parents for a weekend and I forgot my jammies. Dear Husband's undershirt would do just fine. It was so soft and comfortable, no wonder he likes to wear them every day.
I had recently bought him new undershirts in two styles so he could decide which he liked better. Comfort fit and slim fit. He wasn't a fan of the slim fit but I was. It was a cotton blend so it was really soft, slightly stretchy and light. All of his slim fits went into my pj drawer. But I wanted more for day time use so I headed to the mens underthings aisle at Target for a package of Hanes v-neck slim fit t-shirts. At 5 shirts for $20 I could have a sea of white shirts in my closet.
I am in love with these comfy tees and have made them a part of my summer fashion uniform. Add a scarf, bracelets and a maxi skirt and you're ready for date night. Combine the simple white tee with shorts, sandals and your favorite necklace and earrings and you're ready to shuttle kids around town in comfort and style.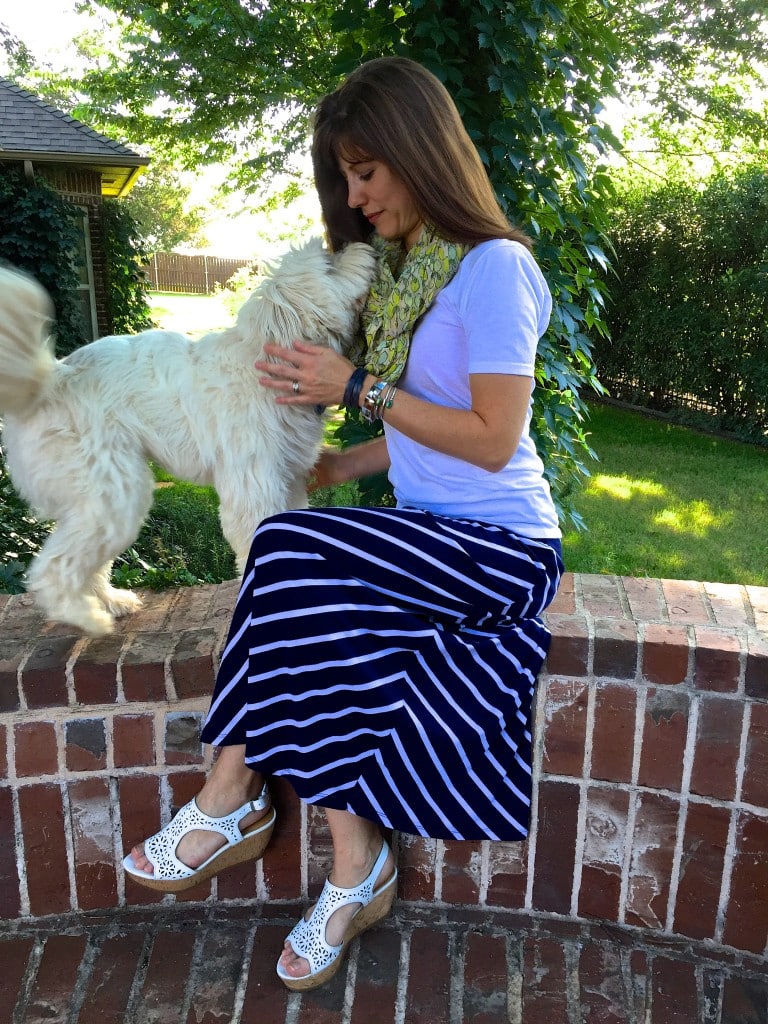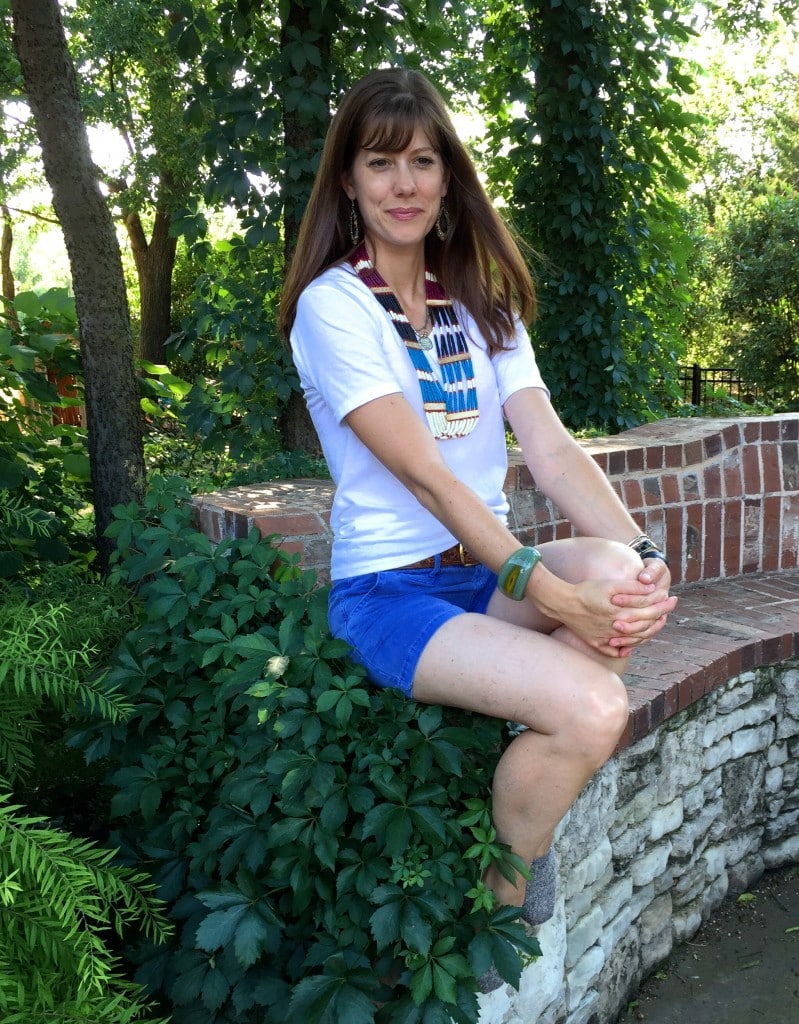 As much as I love this white tee-shirt (that goes with everything) I need a little variety but still demand comfort. Also a part of my summer fashion uniform are soft tees with cool super cool graphics. I got this Scissortail tee shirt from Bigfoot Creative in Norman, OK. They have super hip, original designs that celebrate Oklahoma. Their online store has a limited selection but their Main St. store has so much more. If you get a chance, check them out.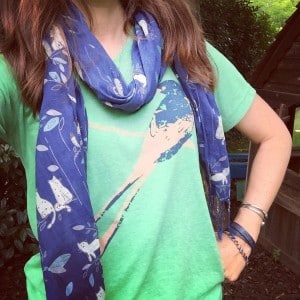 Bigfoot also does custom work and helped create this design for my Oklahoma Women Bloggers sisterhood. This shirt is quickly becoming my favorite. The style is a little more feminine than a regular tee but it's still really comfortable. I can't wait to wear it with pride to the Arkansas Women Bloggers University (which you don't have to be an Arkansas Blogger to attend and have an amazing time)
What makes up your summer fashion uniform?
Related Posts via Categories