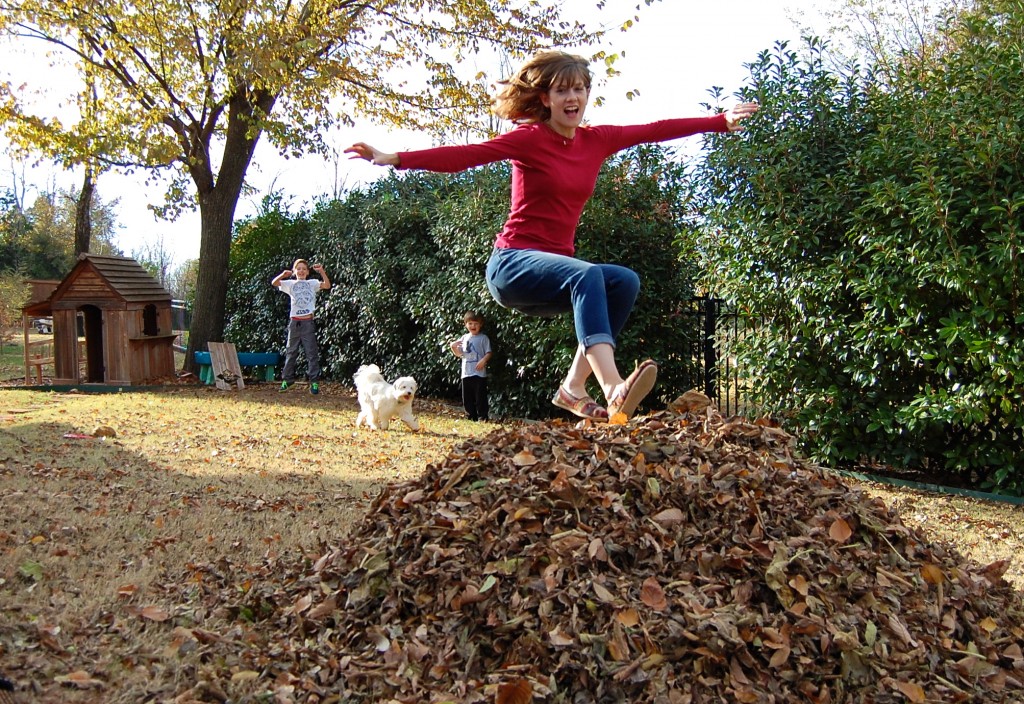 Welcome to Hugs, Kisses and Snot, a lifestyle blog about family life, parenting, humor, faith & inspiration and a bit of yummy recipes and crafty crafts thrown in the mix. My name is Stephanie Clinton and I call Oklahoma home with my husband and two boys. I love the life we have built together; all the hugs, kisses and even the snotty noses. I started this blog in 2011 as a way to share my thoughts and ideas with anyone who would listen. I quickly discovered that I loved writing and connecting with people online.
Prior to being a writer, blogger and stay-at-home mom, my husband and I lived in Los Angeles, CA. I worked in Beverly Hills, Santa Monica and Studio City. Sounds glamorous, right? Actually, we led very normal lives even though Dear Husband occasionally appeared on TV and in a movie. We both stared in one season of a comedy on Syfy called Outerspace Astronauts. Unfortunately, it did not get picked up for a second season but Outerspace Astronauts can be seen on YouTube. My main career B.C. (before children) was as an activity director and business manager at a retirement home. We had a wonderful time living in LA and made great friends. But after our first son was born we knew that our time in California was coming to an end. We moved back to Oklahoma in 2007 and never looked back. Dear Husband and I are rabid OU fans. We both attended the University of Oklahoma and that is where we met and fell in love. If you're a Texas fan, I promise not to hold it against you.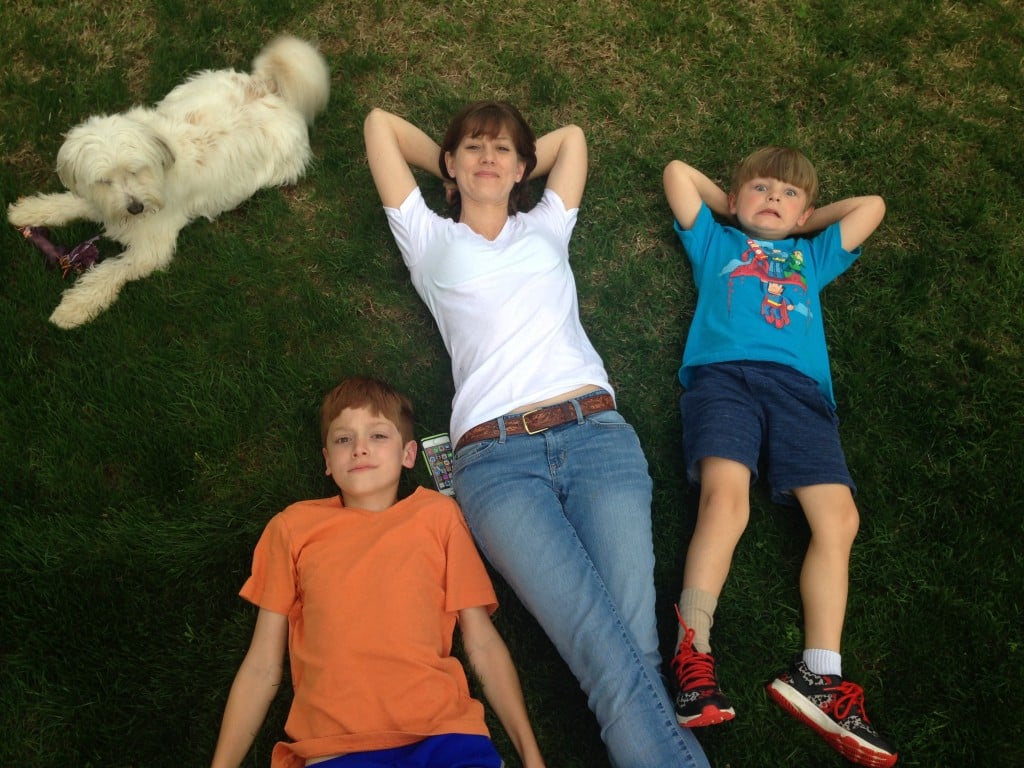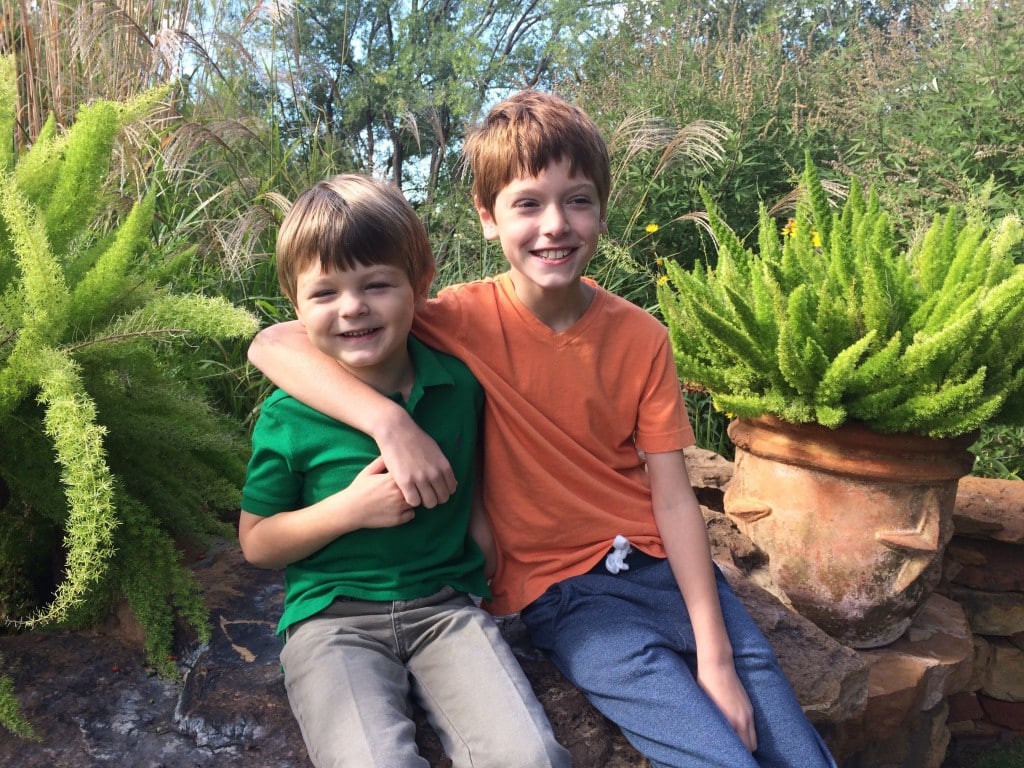 Our two boys, Addison and Harry are the main inspiration for most of my writing. Motherhood has been, without a doubt, the most rewarding and frustrating jobs I've even known and I'm sure most mothers would agree with me. Our oldest was diagnosed with Sensory Processing Disorder when he was in pre-school. Those were challenging years but we found our way through it and I see him growing and overcoming SPD every day. Our second son, Harry, was an IVF baby. Once we found our way out of the Sensory Processing Disorder fog, I was ready for a second baby but mother nature had other ideas. Getting pregnant the second time around looked a little different. It took us two tries of implantation to get pregnant with Harry and thank goodness we decided to try the second time. We can't imagine our lives without him.
What will you find at Hugs, Kisses and Snot?
Real life. I try my best to portray myself online the same as I am offline. I don't share every last tiny detail of our lives, but what I do share I share with honesty. Recipes, crafts, parenting foibles, adventures, spiritual awakenings…it's all 100% me. I try not to take myself too seriously. Well, every now and then I get a little carried away. Anyway, I should not be taken too seriously. Thank you, from the bottom of my heart for being here. My hope is that you will find encouragement, laughter, warm fuzzies and snotty noses.
Some of my favorite posts:
The Best Christmas Pageant Ever
Let's Put Personhood Under the Microscope
Pinterest Lunches – Please Stop
Why I Took My Twelve Year Old To The Women's March
Contributing Blogger at: