Over spring break I took the boys to visit my parents. My mom said she wanted a spring yarn wreath for her kitchen. Off we went to Michaels so she could pick out her colors. She wanted blue yarn to match her kitchen with coral and yellow rosettes. Their kitchen it a primary color lover's dream. Blue granite counter tops, red cabinets, yellow wall paper and accents galore. It's a feast for the eyes.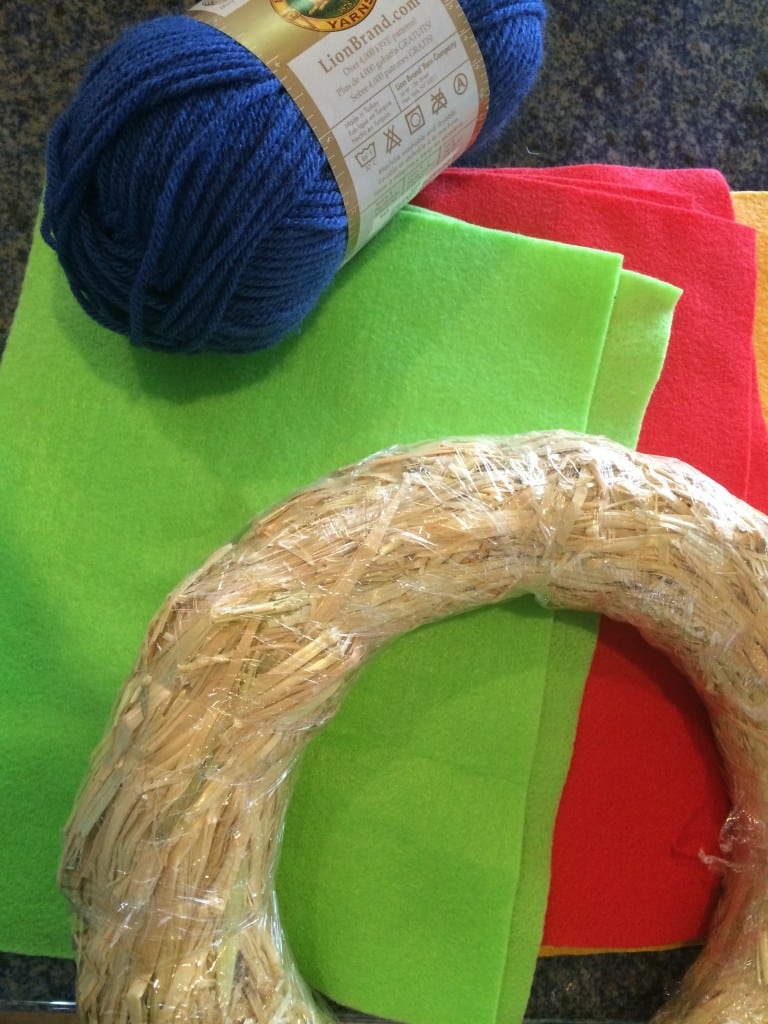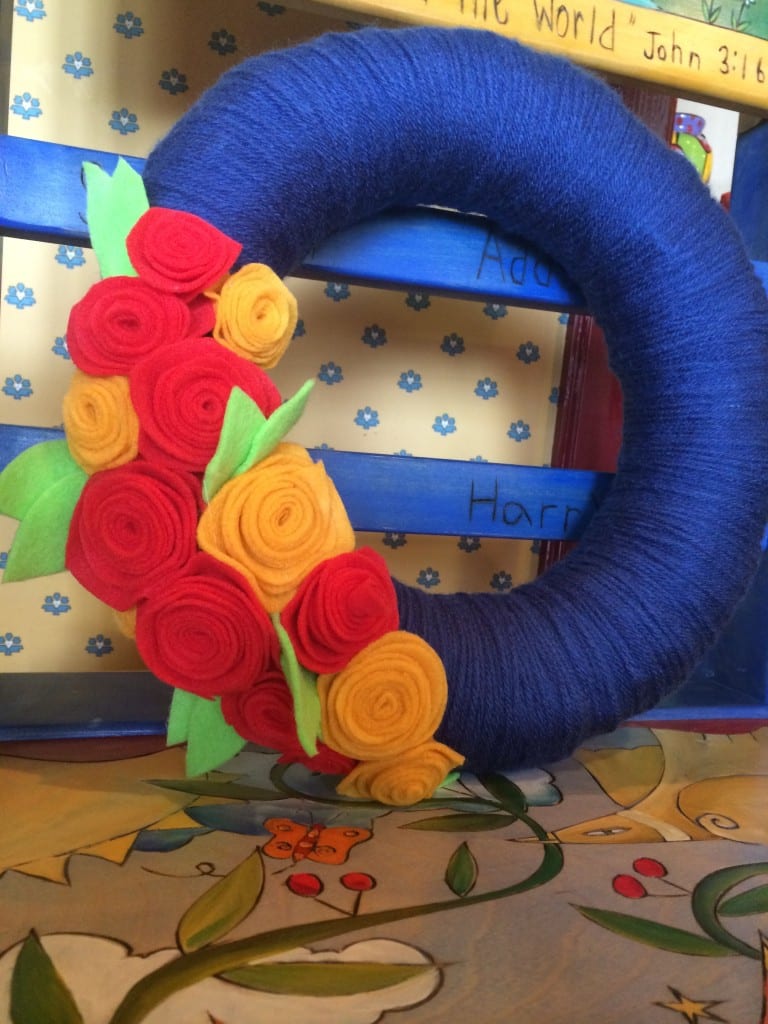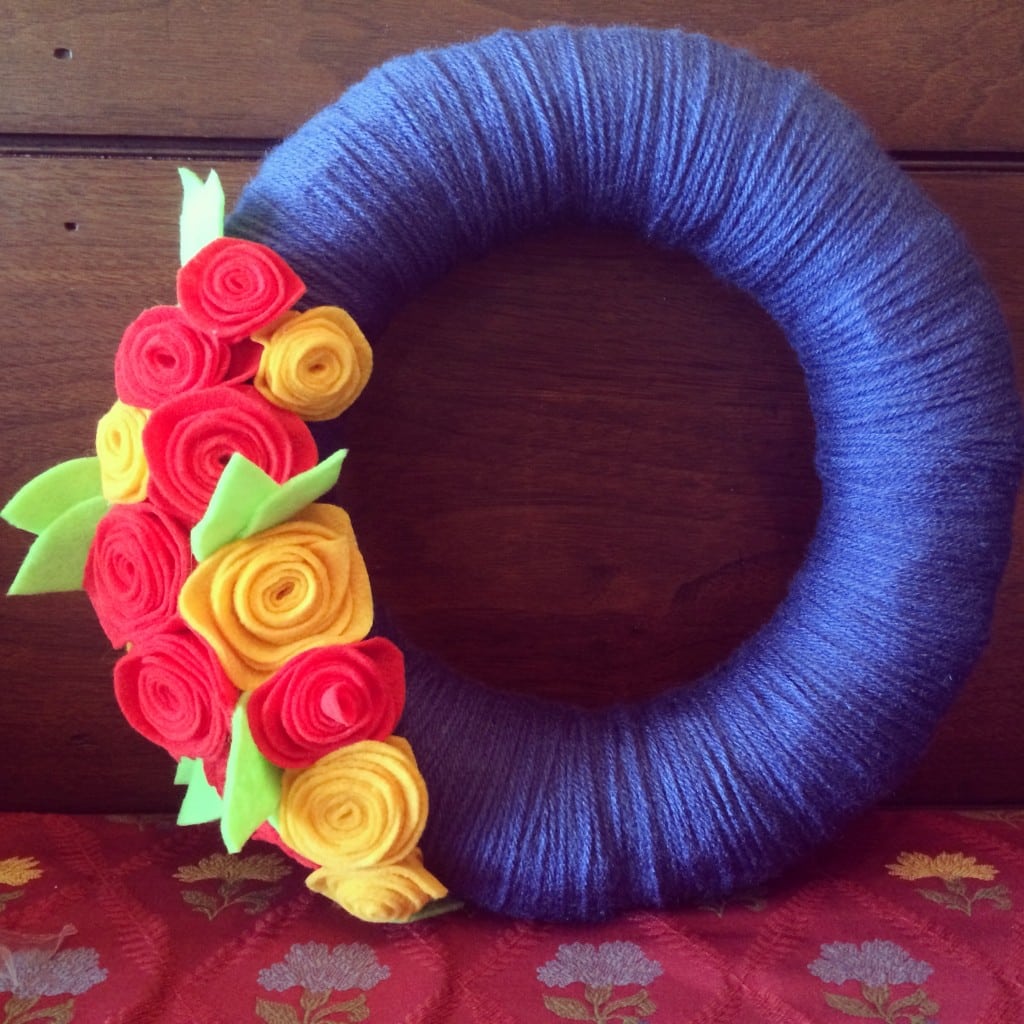 While we were at Michales I fell in love with a felt in oatmeal color. My favorite craft store doesn't have a super great selection of felt (maybe I should rethink where I shop for crafts) so I loaded up on felt at the Amarillo Michaels.
I decided that the first day of spring needed it's own yarn wreath to adorn my front door. Maybe all this cold weather would take a hint and head back to the poles.
I love these felt rosettes. They are so easy to make. Cut a wobbly spiral, roll and hot glue. It's almost therapeutic.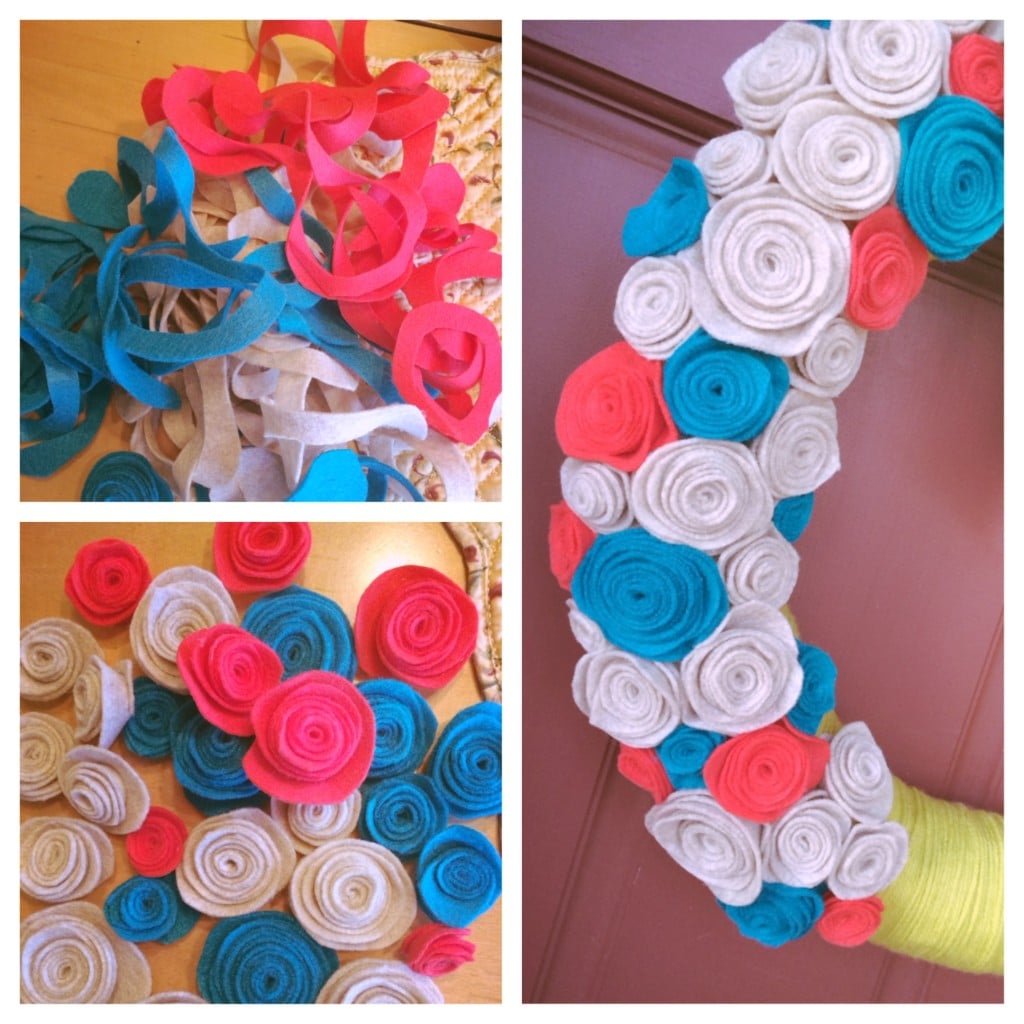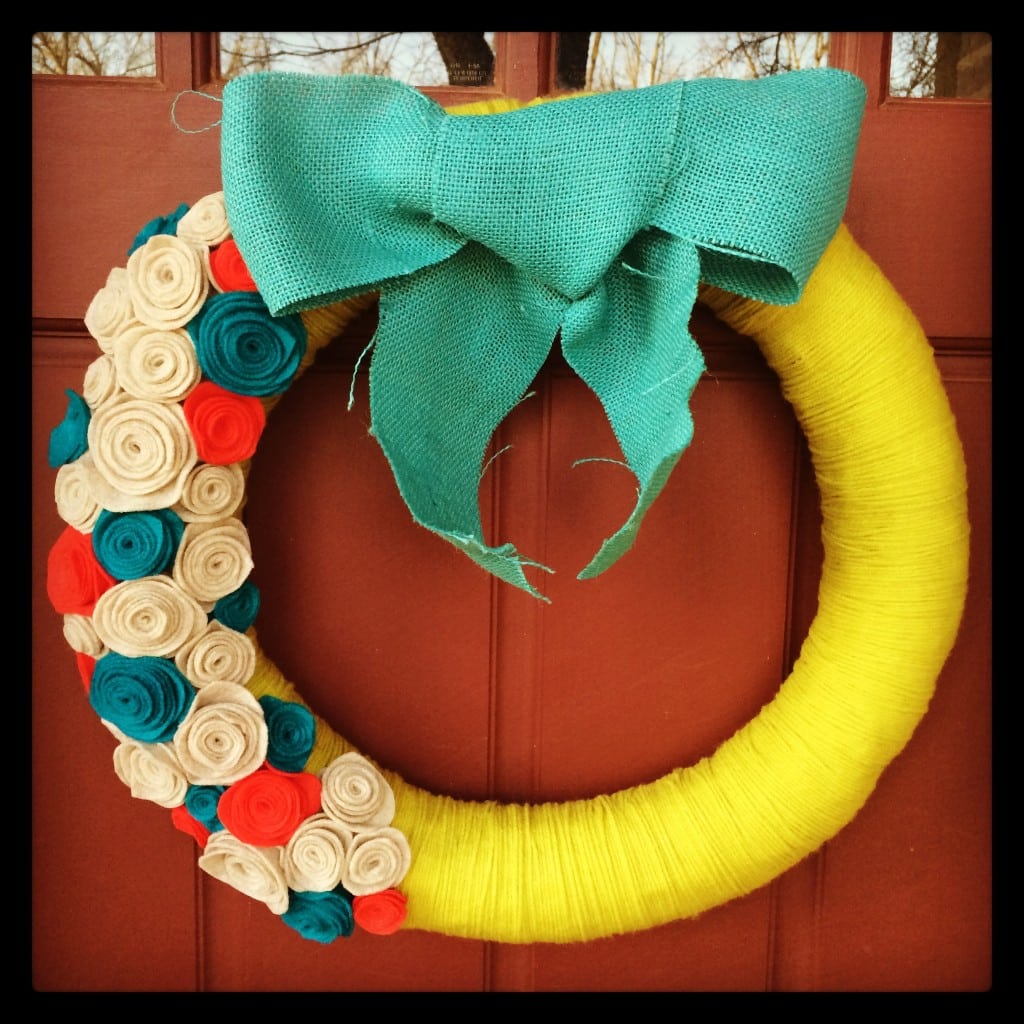 Related Posts via Categories