Disclaimer: This post contains affiliate links and I received this bible for free in exchange for an honest review. All opinions, thoughts, photos, ideas, and commentary are my own.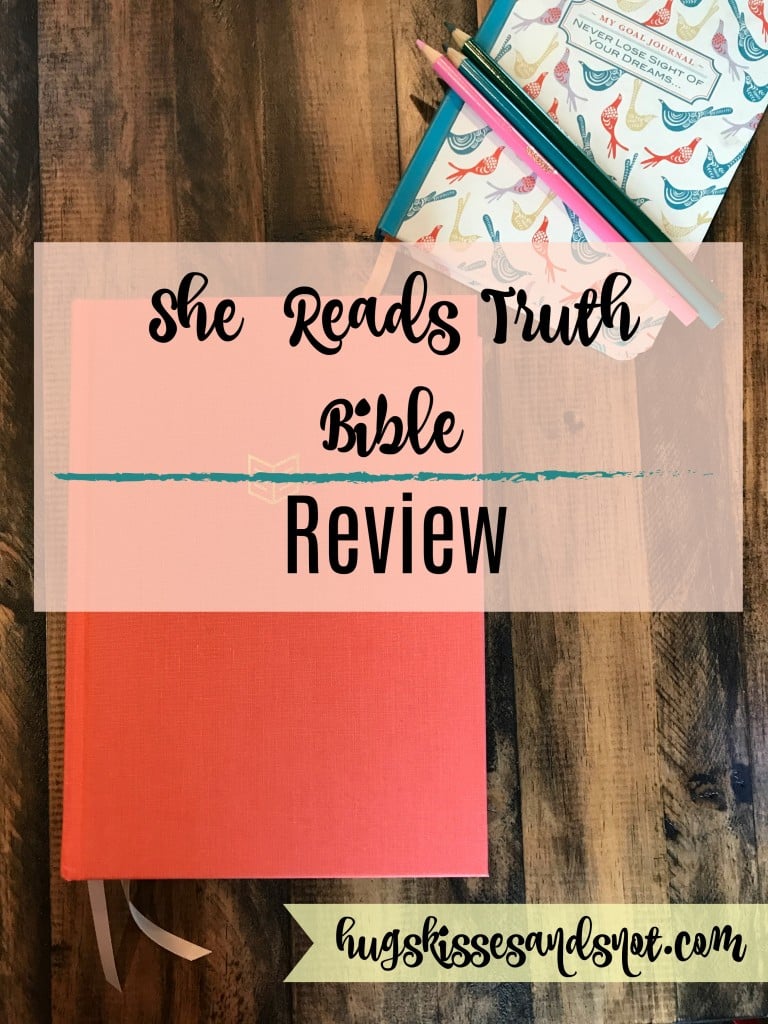 This past summer, I heard a lot of chatter online (mostly within my online writing groups) about this new bible that was coming out. Everyone seemed to want to get their hands on one and were super excited about it. I started wondering what all the fuss was about. It's just a bible after all, they all say the same thing, so whats the big deal? But, as I saw people post pictures of it I started to have a little FOMO and wanted to see one for myself.
Thankfully for me, the good people at She Reads Truth sent me one so I could take a look and share the good news.
Right off the bat, you can tell that the editors wanted this to be a beautiful book. The hard cover is available in linen with gold embossing or there are two leather choices. But the real beauty is captured inside.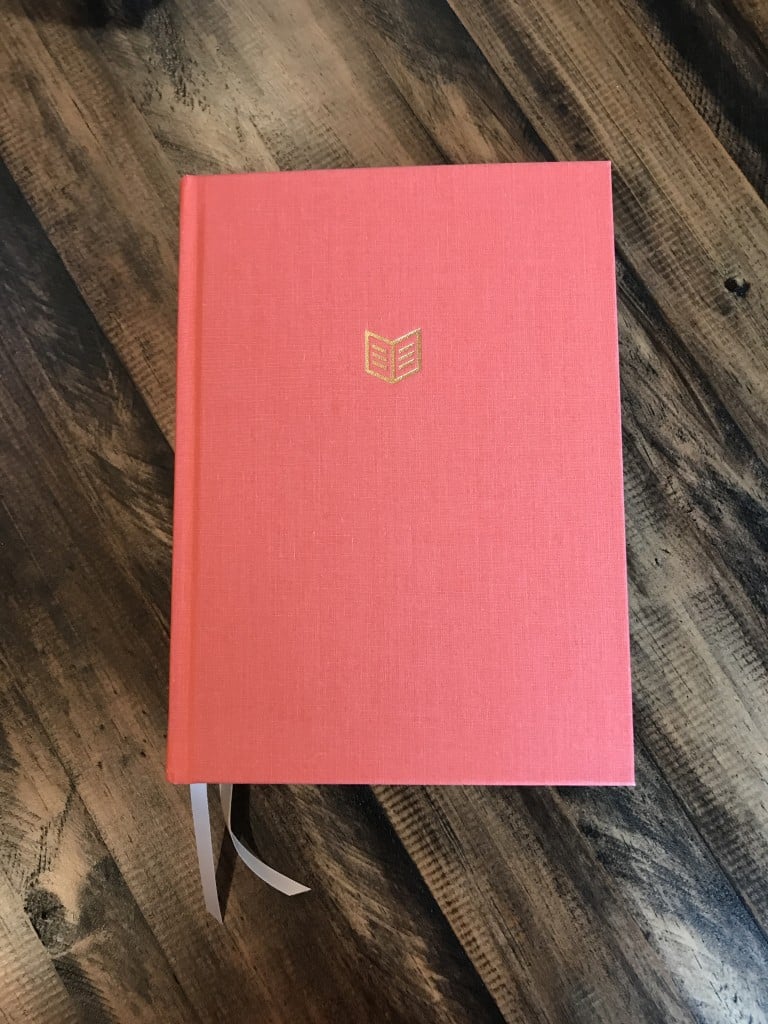 Each book in the She Reads Truth Bible has key features that make it special.
First, each book starts with a specific verse that is artfully designed in a beautiful font and artistic drawing. The artists and publishers of this version have designed this bible for women who are inspired by beautiful things and each of the key verses are really special. They make you want to thumb through the entire thing to see them all.
Here are a few examples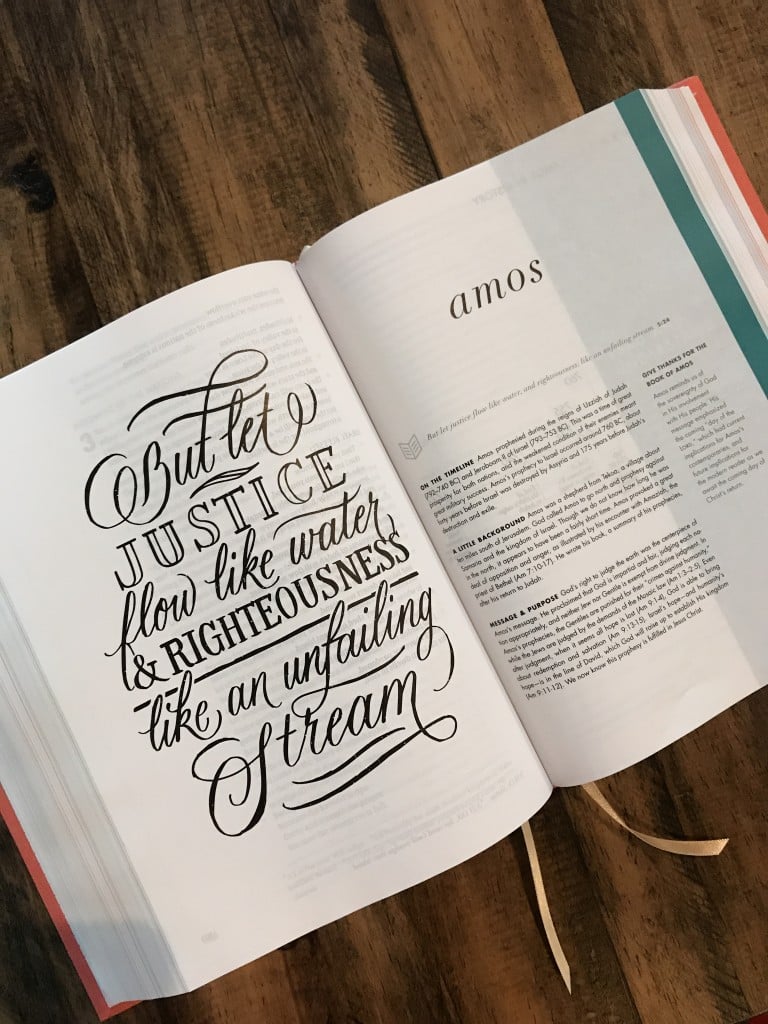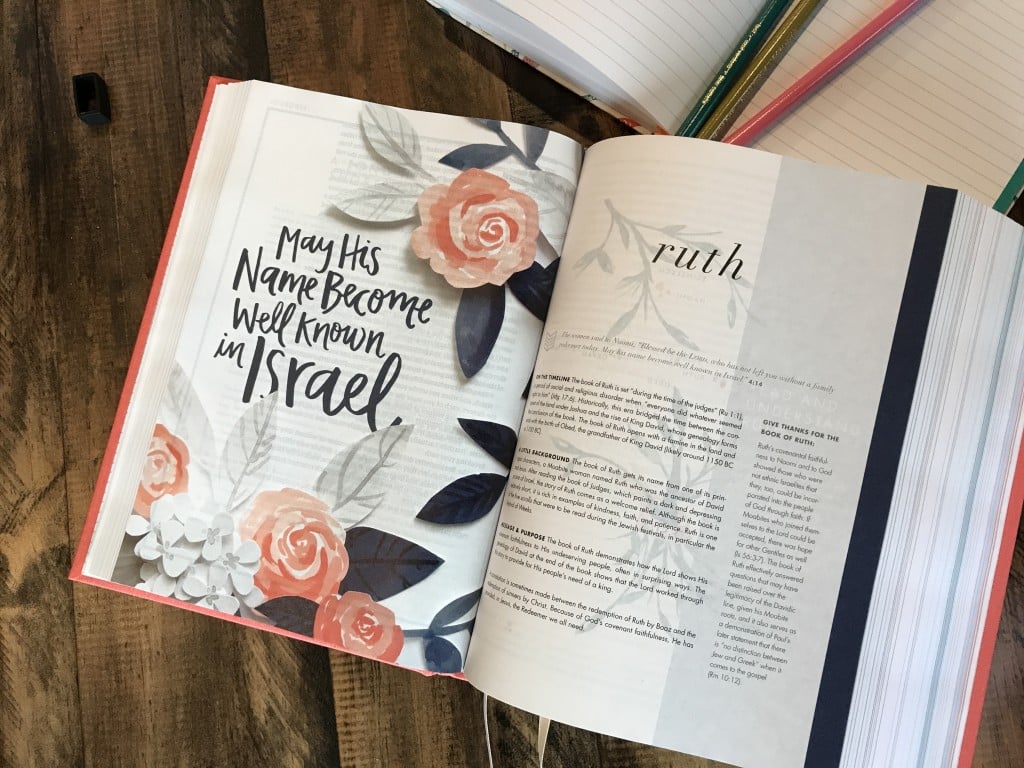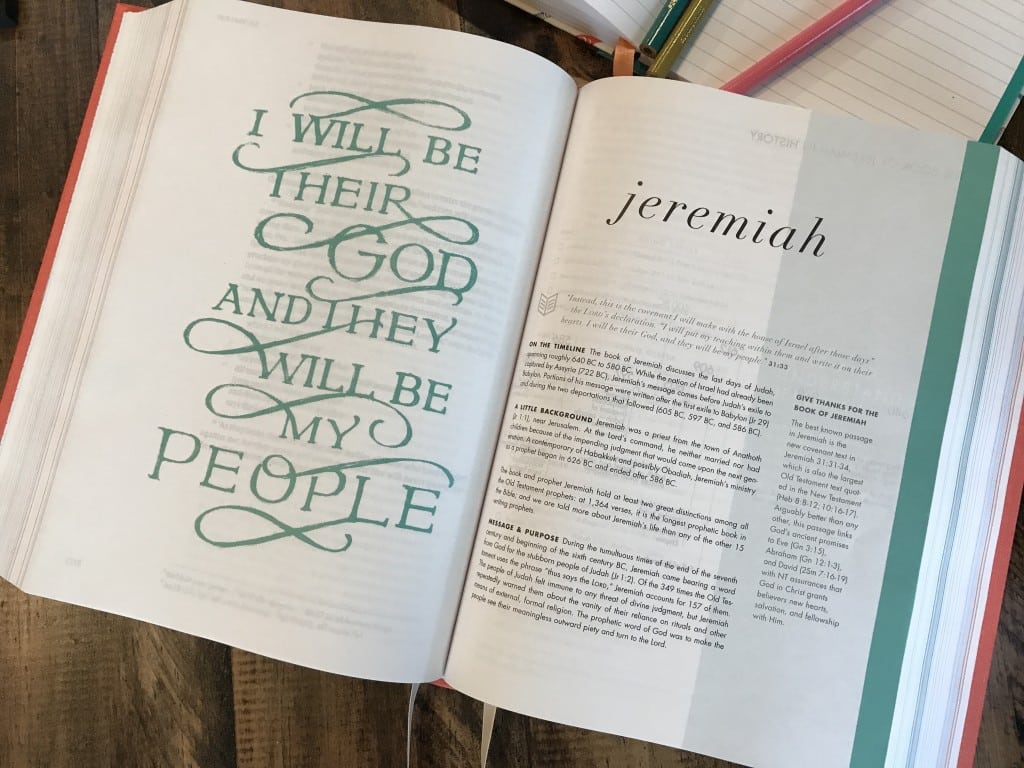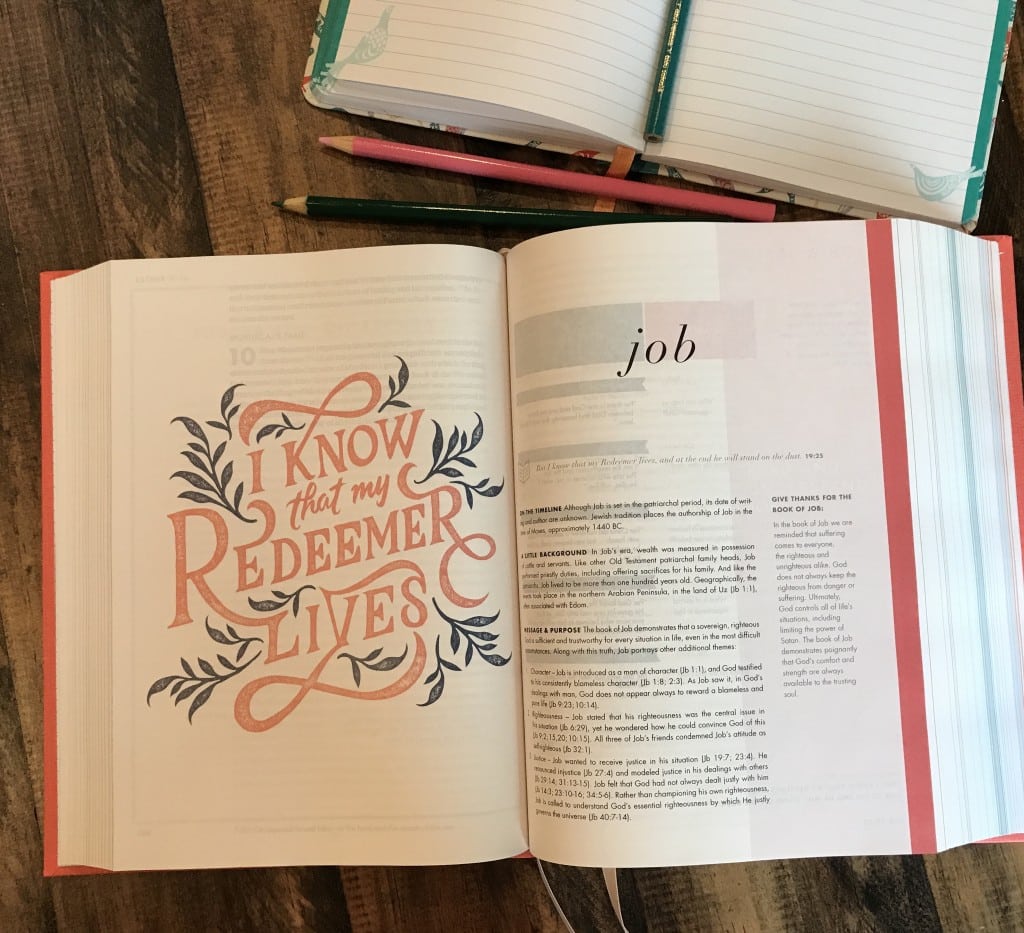 The next feature in every book is an intro to the book. The intro includes background, what may have been happening at the time the book was written, and things to keep in mind when reading. There is a reading schedule, should you want to go through the book on a systematic basis. But along with the weekly readings, they have included accompanying scripture pulled from different books of the bible that support the text. It is obvious that a lot of thought was put into allowing the reader to move deeper into the chapters of each book and help them understand what can be learned from the scripture.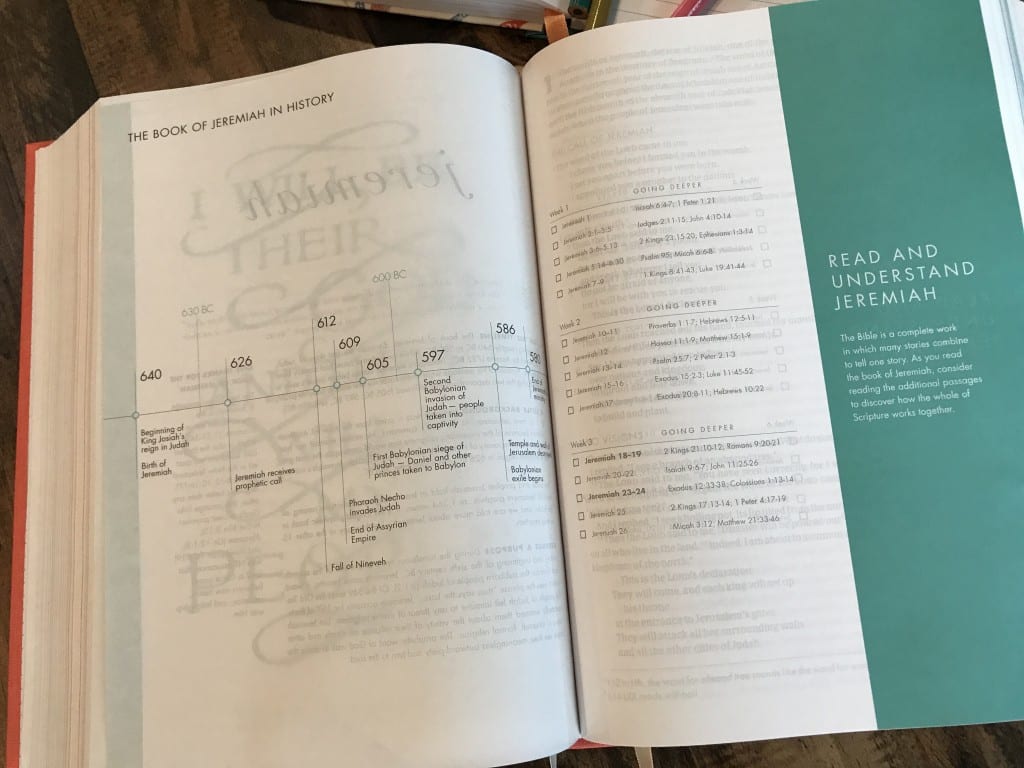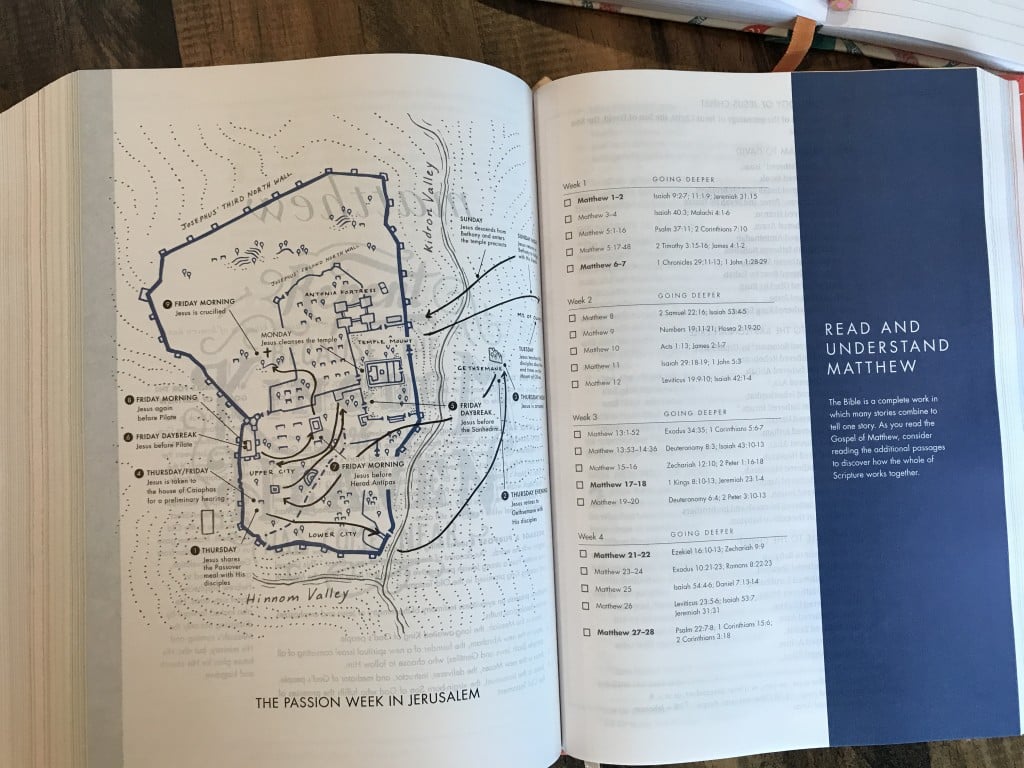 In the back of the bible are three maps: Abraham's migration to Canaan, Israel in Jesus' time, and Jesus' ministry around the sea of Galilee. There is also a "read the bible in a year" check list for the ambitious types.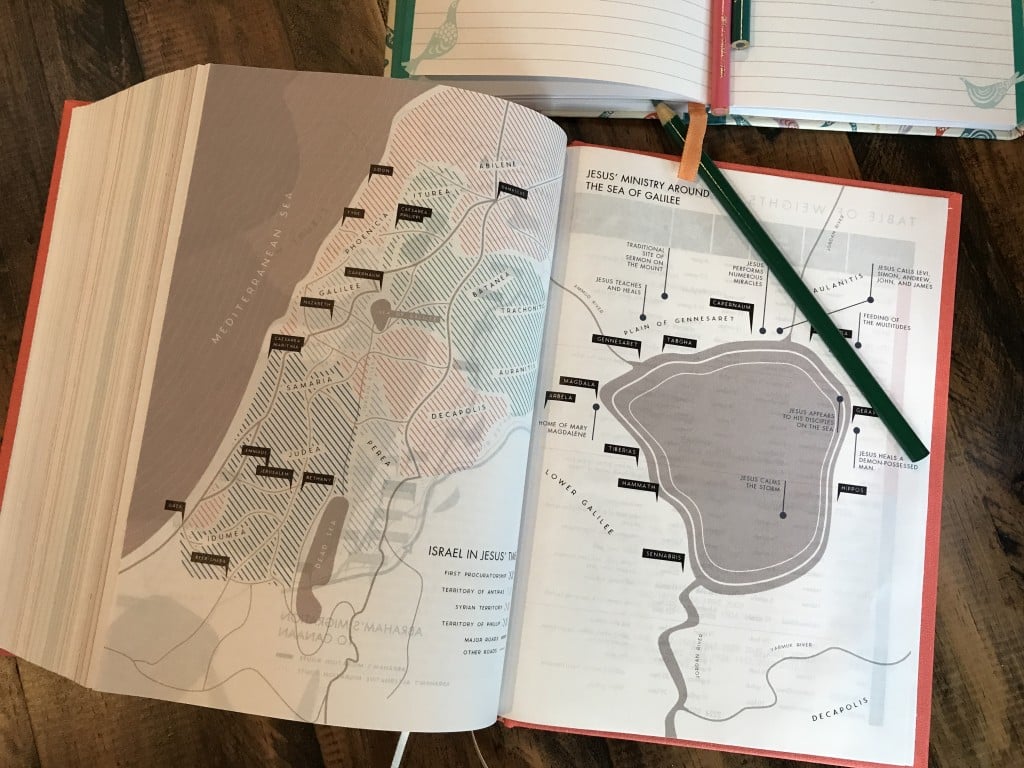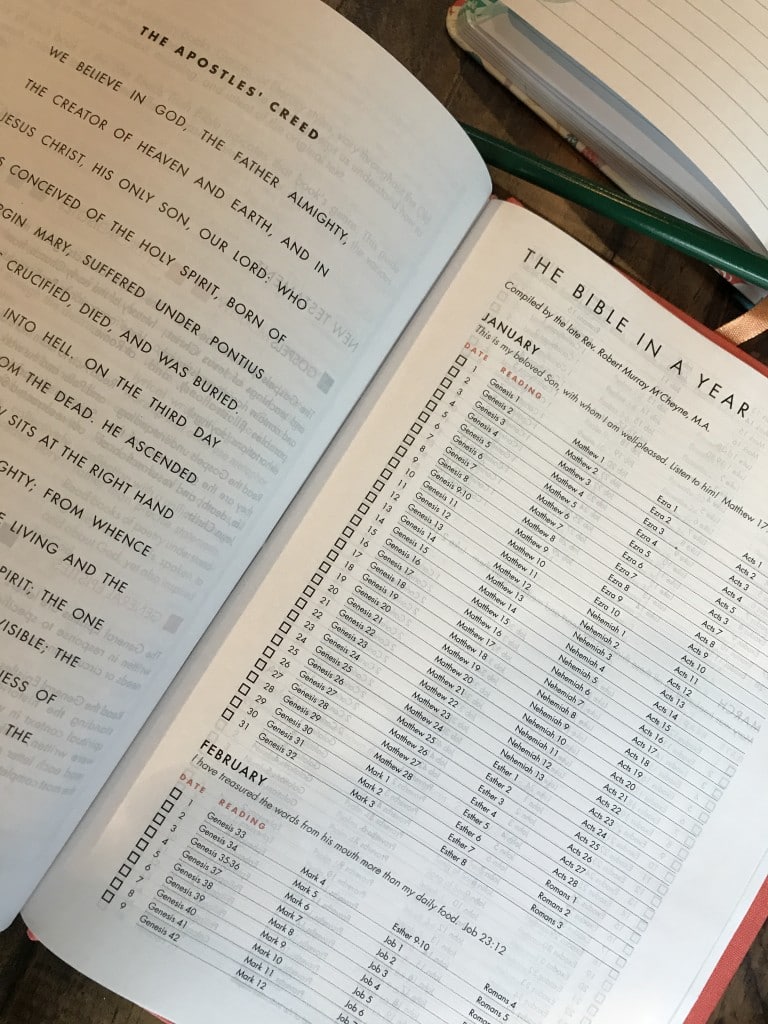 Let's talk about the translation. She Reads Truth Bible is CSB (Christian Standard Bible). When it comes to translations, I don't really know a lot about the differences between them. I have used NIV (New International Version) for as long as I can remember because…well, just because. One summer when trying to pick out a bible for Addison to summer camp, I called our minister and asked him his opinion. His advice…sit down in the book store with four or five translations and compare my favorite passage between all of the versions. Go with the one I like the best.
The She Reads Truth Bible
does a really good job of explaining what the CSB is and how they came about to use that particular translation. I won't go into all of the detail, but CSB is a combination of formal equivalence (word-for-word, or literal translation) and dynamic or functional equivalence (thought-for-thought translation). The combination of these two is called optimal equivalence.
Optimal equivalence starts with an exhaustive analysis of the text at every level (word, phrase, clause, sentence, discourse) in the original language to determine its original meaning and intention (or purpose). Then, relying on the latest and best language tools and experts, the nearest corresponding semantic and linguistic equivalents are used to convey as much of the information and intention of the original text with as much clarity and readability as possible. This process assures the maximum transfer of both the words and the thoughts contained in the original.
Another feature of this bible, that is new to me, is that all of the books of the bible are categorized into genres. They have color coded the genre guide and the beginning of each book has that corresponding color. There is a genre guide at the back of the bible with brief explanations of what each category means. The genre categories for the old testament are: Pentateuch (laws given to Israel), historical, wisdom & poetry, major prophets, and minor prophets. The genre categories for the new testament are: gospels, church history, Pauline epistles, general epistles, and apocalyptic.
Now for the nitty-gritty…the price.
The linen cover retails for $49.99. However, it is currently listed for $36.00 on Amazon here –>She Reads Truth Bible
. The grey smooth Hardcover
is $28.97 on Amazon and the Leather
cover is $42.84. (affiliate links. Much appreciation if you decide to purchase through these links but no obligation)
You can also purchase them through Lifeway on the She Reads Truth Bible site.
I have to say, this really is a beautiful bible and I really appreciate the introduction and explanation of the features. It is clear that the SRT editors and staff put a lot of energy, love, thought and devotion into creating a bible specifically to inspire women. Even though all Christian bibles say pretty much the same thing, its fun to have something to beautiful to hold and read through. There is something inspirational and motivating about this version that makes you want to spend time meditating over scripture.
The one thing that this bible does not have, that I was hoping to see, is the liturgical calendar with the rotation of scripture readings each week. This past year I have been following the liturgical readings and have found it very grounding. I love the idea that churches and Christians all over the world are reading the same passages each week in their churches and homes. I have been using the Sacred Ordinary Days liturgical calendar/planner. The liturgical year starts over mid-November so their new calendars go on sale soon.
Here is a 10% off coupon for Sacred Ordinary Days. But, more on that later in another post.
Check back soon for a review via video I have put together. Just in case you have fifteen minutes to spare and want even more info.