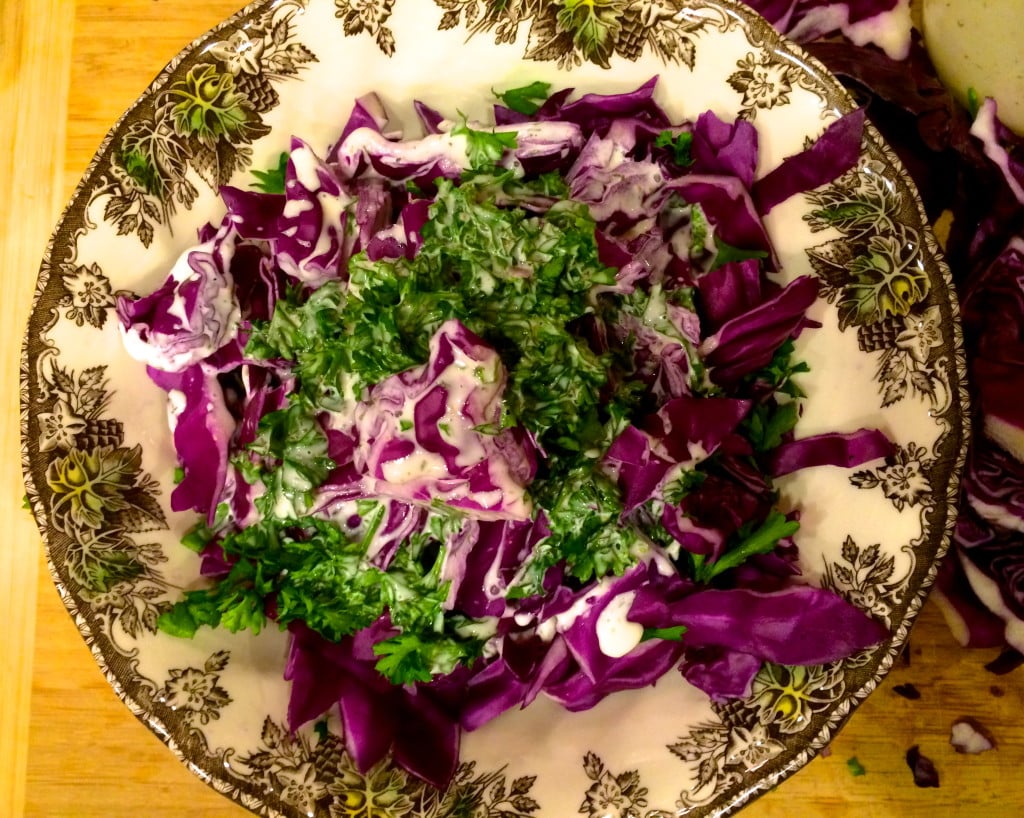 Yes, I said Purple Cole Slaw. I'm not a huge fan of cole slaw; except when it's purple. It makes it all seem so much more healthy (despite the fact that the dressing is made with mayo. shhhhhh)
I also love this because in the middle of winter with everything freezing and dead outside, this bright purple cabbage makes me feel like there is hope. North America may be under the White Witch's thrall but she will be defeated soon. Spring will come again…maybe not tomorrow, but someday soon.
Ingredients:
1/2 head purple cabbage, sliced
1/2 cup fresh parsley, chopped
Dressing:
1/2 cup mayo
2-3 Tbs. milk
1 tsp. dill
1 Tbs. sugar
1 tsp. course salt
1 tsp. black pepper
combine ingredients for dressing in a mason jar. Shake until combined. Chill. Pour over cabbage and parsley when ready to serve.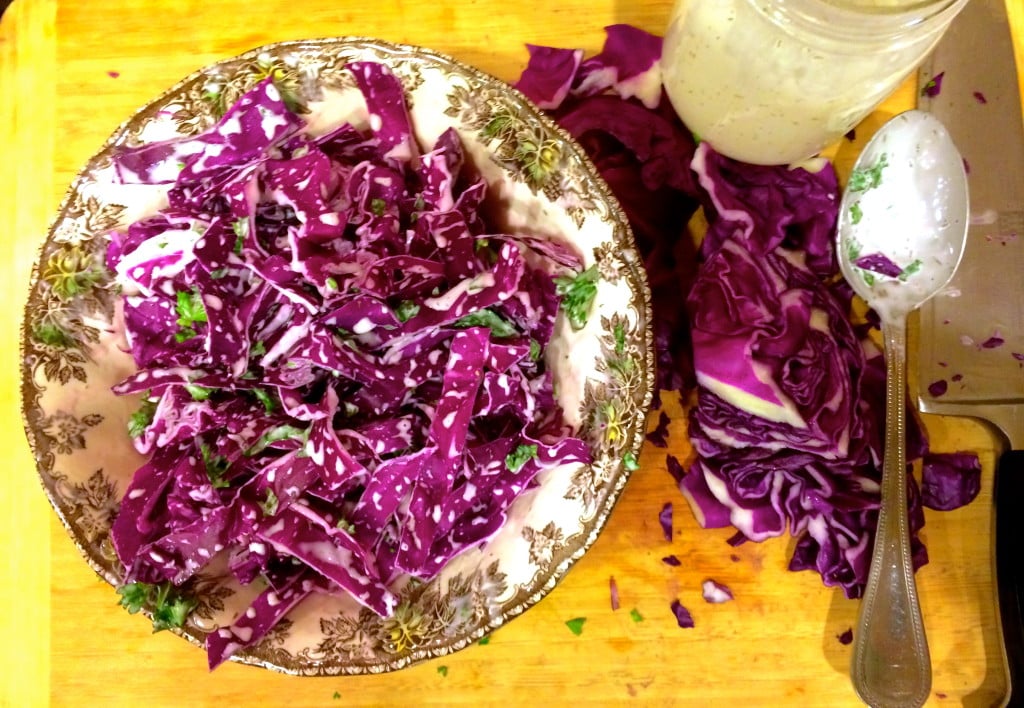 Related Posts via Categories