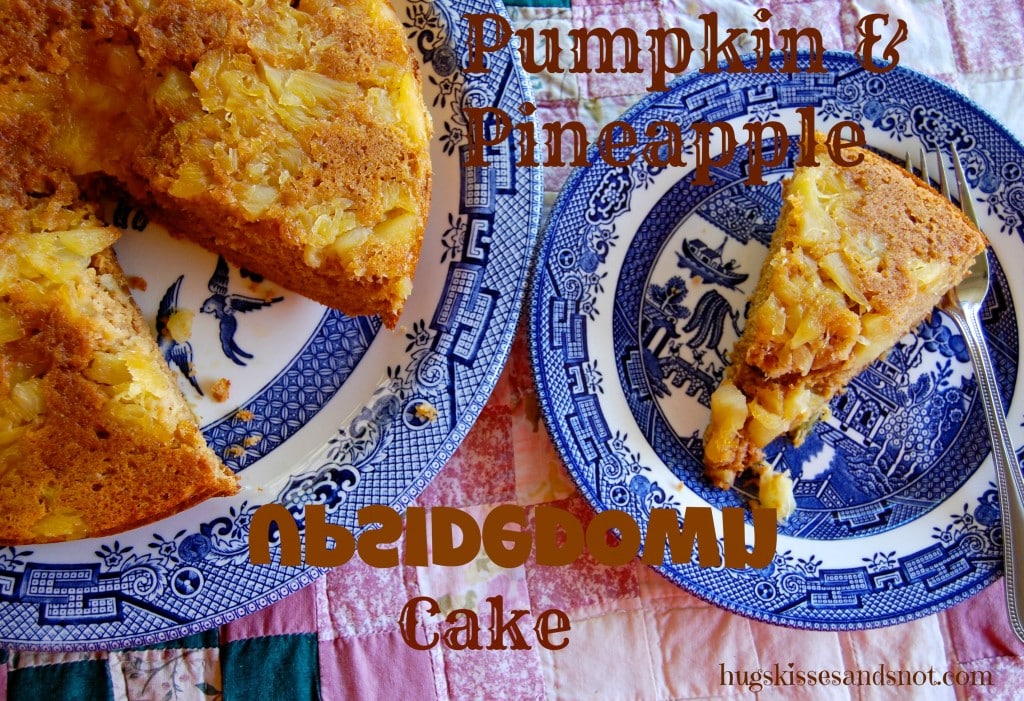 Thanksgiving is right around the corner. Yikes! Do you know what you are making yet? Pumpkin pie is awesome and a must but it's nice to have a little variety at the dessert end of the buffet. This pumpkin pineapple upside down cake recipe is an easy alternative to the same ol' Thanksgiving dessert. Because it calls for box cake mix (don't hate) it is super easy for those procrastinators who are will be doing the super market dash Thursday morning.
We will be at my parent's house this year. My mom will probably spend most of Tuesday and Wednesday preparing food then she and I will spend all morning and early afternoon Thursday making the turkey, setting the table, preparing sides, setting out snacks, checking the turkey, making just one more pie, trying to remember which stuffing dish has oysters and which one doesn't, checking the turkey. And then we will check the turkey.
Ingredients:
1 box spice cake mix
1/2 can pumpkin puree
20 oz. can crushed pineapple (drained, reserve juice)
3 eggs
1/2 cup pineapple juice
brown sugar
Combine cake mix, pumpkin puree, pineapple juice and eggs in a large bowl. Stir until combined.
Spray a spring form pan or bunt pan with non-stick cooking spray. Sprinkle brown sugar all over the bottom of the pan. Spread crushed pineapple on top of brown sugar. Pour in cake batter and spread evenly in pan.
Bake in a 350 degree oven for 40 minutes or until a toothpick inserted in the middle of the cake comes out clean. (If using a spring form pan, place pan on a rimmed baking sheet.)
Allow to cool for 10 minutes then place a cake plate on top of the pan, hold the plate and pan together and flip. Take pan off of cake and the golden pineapple is shining on top.
What are you doing for Thanksgiving? Preparing the entire show or bringing your favorite dish?
Related Posts via Categories