Disclaimer: I received this online course for free for my honest review and opinion. This post contains affiliate links. All opinions are my own.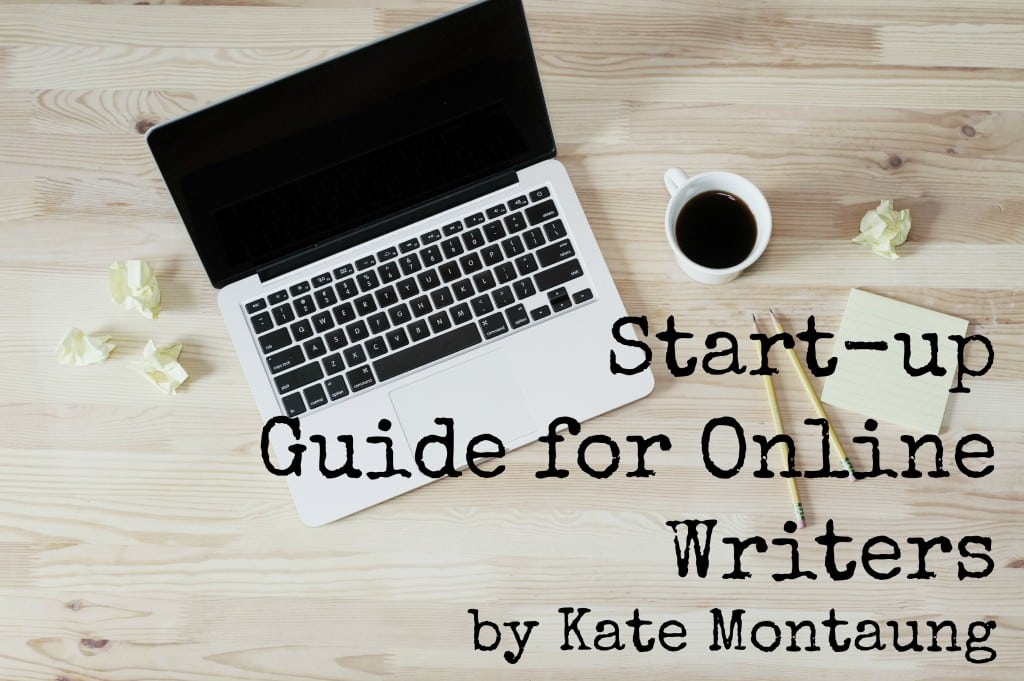 It's no secret that I have been trying to uncover the secret of being an online writer for several years now. Blogging has become so much more than just blogging for me. Over time I have discovered a love for writing and want to see it grow. But it is not an easy road to hoe. Success as an online writer is not clear. That is why we seek each other out, turn into coffee lovers, and develop passionate opinions about our brand of laptop.
We attend conferences, create online connections, take e-courses, and find the people who are traveling the same writer path.
Recently, I started following Kate Montaung and her Five Minute Friday adventures. Her writing prompts have given me permission to pursue a topic but the freedom to write without over analyzing and getting bogged down in the details.
When she announced that she had created a start-up guide for online writers, I was eager to see what lessons she had for me.
Kate's Start-Up Guide for Online Writers is perfect for people who are just starting to pursue writing online and are trying to figure out the ins and outs and where to start. It is also great inspiration for someone like me, who has been blogging for a long time, but feels a little stuck.
Kate's online-writing guide was just the push I needed to refocus my efforts.
One thing that I really liked what that it wasn't overwhelming. Sometimes online courses can get rather lengthy and you have to be really organized and dedicated to keep up with it. I was able to go through Kate's course in an afternoon and feel like I accomplished something. I took several notes and made a list of actionable items that I feel like I can manage.
Each section has goals and action items for both the beginner and the advanced writer, which I appreciated. At first, I was worried that the course was going to be too basic for me. It starts with how to set up a web host and blog. Thankfully, it quickly accelerated from there. She goes over the basics like social media but is able to include tips and resources that can take your social media presence to the next level. I have already started implementing one of her suggestions and am eager to see the results.
Kate also offers tons of resources like which podcasts to listen to, websites to bookmark, books to read, websites to submit work to, and online communities to join.
This online writers guide is geared toward the Christian writer but is not necessarily an exclusive Christian writers guide. The main thing that makes it a guide for Christian writers is that the resources of places to submit your work are mostly Christian websites. Other than that, this online writers course is for all types of writers.
The best part (for a cheap-skate like me) is that the price isn't going to break the bank.
Because this is the launch of the course, Kate is offering the Start-up Guide for Online Writers at an introductory price of $19.99! This price is only available through September 20 so get it now!
After September 20, the price goes up to $29.99. That is still a really great price.
Click here to purchase Kate's Start-up Guide for Online Writers and jump start your online writing life!
Related Posts via Categories