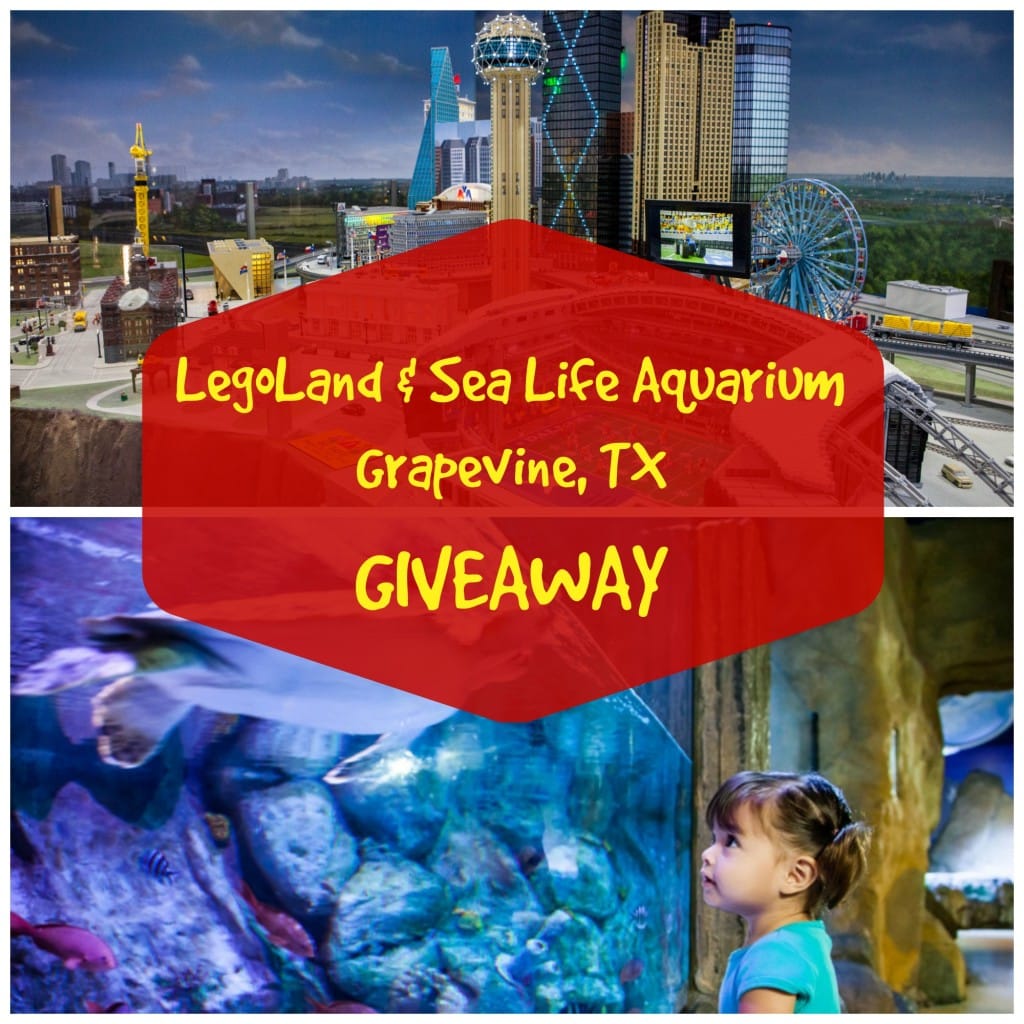 Spring break is almost here. Do you have plans?
Some years we have big plans and some years we just stay home and take it easy. Those stay home years I always try to fit in one or two fun activities so we don't turn into complete sloths for a week. The Oklahoma City zoo and Science Museum are really great options but when a major city with tons of attractions and is only 3 hours away, it's hard to pass up if the opportunity arises.
Dallas is really drivable for Oklahomans. So despite our rivalry, Oklahomans have a hard time passing up the Texas shopping, resorts, and hotels. Dang it, Texas. Why do you always have all the good stuff?
I took the boys to LegoLand in Grapevine, Texas several years ago when Harry was about 15 months old and Addison was six. We didn't make it to Sea Life Aquarium but LegoLand was lots of fun and Addison was the perfect age at the time. We had to cut our trip short as one night I realized that Harry's circumcision had grown back together. (Yes, mom of boys, that's a thing) I didn't know that was the problem at the time only that it didn't look right and something was wrong. I did what any reasonable mom of a screaming toddler does and frantically texted pictures of little Harry's business to my pediatrician friend in the middle of the night. She advised me to see our doctor as soon as possible so the next morning we packed up and headed home. That was a very long drive. Thankfully, alls well that ends well. We drove straight to the pediatrician's office, screeched to a stop, I may or may not have put the car in park or turned it off and we got right in to see our doctor. Our sweet, calm nurse practitioner took one look and said, yup, that circumcision was grown back together and just needs to be pulled apart again. (Again, mom of boys…this is a thing so keep an eye on your wee one's wee one) Since then everything has been aye-okay.
But this isn't about circumcisions or toddler hygiene.
This is about me offering you the chance to win tickets to both LegoLand Discover Center and Sea Life Aquarium in Grapevine, TX. Personally, I would really like to go back since Harry (thankfully) doesn't remember that trip and since we didn't make it to the aquarium and we are all about a good aquarium.
This giveaway if for a combo pack of four (4) tickets to both attractions. The only catch is that they must be used between March 1 and March 31. So, if you are in Oklahoma or Texas please enter to win in the Rafflecopter below. One winner will be announced on my Facebook page on February 25.
a Rafflecopter giveaway
This is a "sponsored post." The company who sponsored it compensated me via a cash payment, gift, or something else of value to write it. Regardless, I only recommend products or services I use personally and believe will be good for my readers. I am disclosing this in accordance with the Federal Trade Commission's 16 CFR, Part 255: "Guides Concerning the Use of Endorsements and Testimonials in Advertising."

Related Posts via Categories