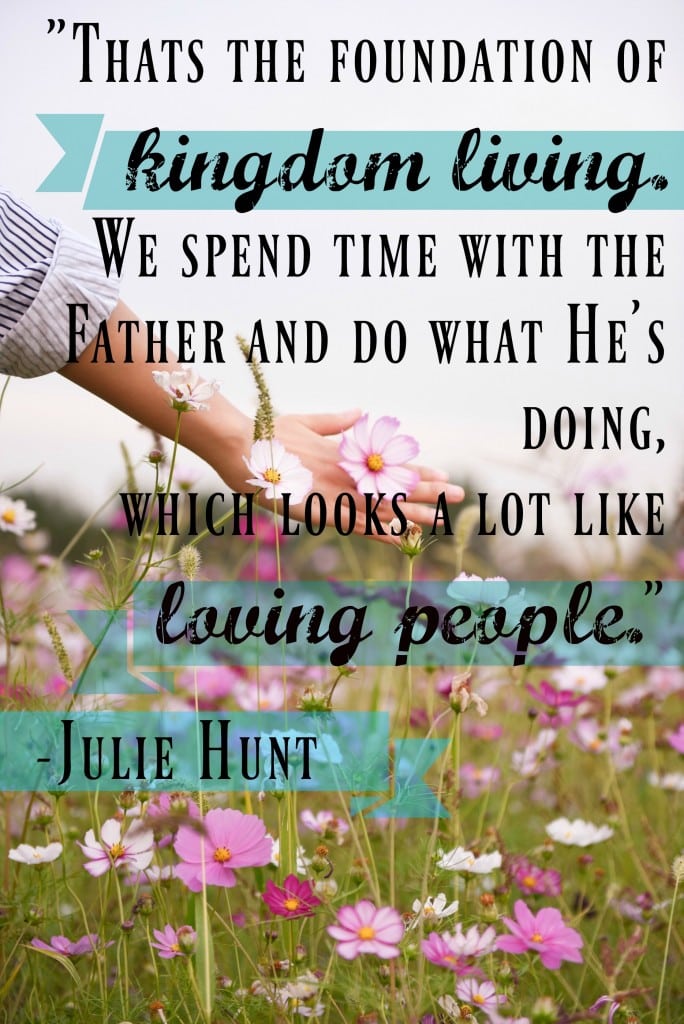 I met Julie Hunt through an online writing group called Hope Writers. I attended their writing workshop last November and by chance, Julie and I were roommates. When we first started corresponding about logistics the workshop I had no idea that she was in the final stages of publishing her book, (I'm About to Get Up!: Persevering Through Loss and Grief
) much less what her book was about. I had no idea that she was a widow and has turned her loss and grief into a book to minister to women suffering the deep loss she experienced 12 years ago.
When I met Julie I fell in love with her. I'm sure most people do. She is funny, outgoing, boisterous and easy to talk to. She is the perfect companion to someone who is not as vocal or outgoing. Getting to know new people and making them feel comfortable seems to be second nature to Julie. If she is nervous around new people, she hides it very well.
We hit it off right away so I was more than happy to agree to help launch and promote her new book. I wanted to help her because I like her so much and I knew that her book would help a lot of grieving women.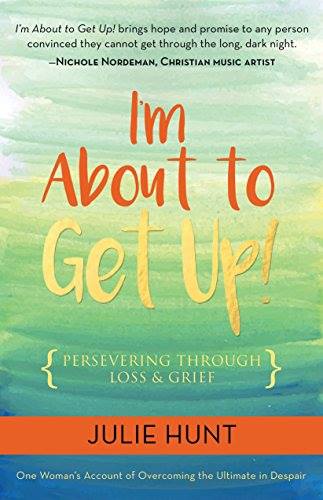 But I have a confession to make.
I didn't read her book right away. I put it off for a long time. Suddenly, I seemed to have come in contact with a surprising number of widows. Recently widowed women in my church, then Julie and her book, and then I met a few women at the Hope Writers workshop (close to my age) who had recently lost husbands. This all felt too real for me. Deep down I felt that if I read Julie's book and accepted these circumstances around me, the universe was trying to prepare me for the unspeakable. I felt that if I acknowledged the loss of other husbands, then I would have the accept the possibility that it could happen to me.
The thought of losing my husband is one of my greatest fears. So much so that I could barely type that out just now. To acknowledge fear is to accept that it is real and to accept it feels like inviting it into reality. I would much rather keep that fear hidden and pretend that it's possible reality doesn't exist.
I finally did read Julie's book. I was so riveted by her story that I read it all in one sitting.
Julie gently leads the reader through her experience of losing her loving husband and then her 12-year journey through grief and despair. She explains that not all grief is the same and one type of loss should never be compared to another. She councils grieving spouses through her compassion and understanding of the pain while knowing that healing cannot be forced.
She offers advice to those who are watching a loved one grieve. Those orbiting around a grieving person have to be patient and understand that there is never a set amount of time that they are allowed to recover. Rather than try to "fix" a hurting person, Julie advised that all we can do is love them. "We meet hurting, wounded and yes, sick, people where they are and love them back to life." (pg. 120 I'm About to Get Up!: Persevering Through Loss and Grief
)
Julie leaned on her faith in God and her companionship with Jesus Christ through her journey. This book would definitely speak to Christian women (and men) who find themselves facing a life turned upside down by the loss of the person they love. It is also helpful for anyone on the outside looking in and feeling helpless.
Thank you Julie. Thank you for your strong spirit, for your healing words, for your ability to see past the horizon and for your bravery to tell your story.
Related Posts via Categories