You've heard phrase necessity is the mother of invention. That is exactly what happened up in here last night. I can't claim to have invented the idea of grilled peaches but I did come up with this delicious method off the cuff because I needed something for dinner.
Dinner time rolled around and in the back of my head I knew all I had was chicken breasts. I had known this all day but didn't want to drag myself and the boys to the store just for a few items. I needed something else to eat besides chicken but all I had in the fridge in the way of possible side items were peaches. Ding! Lightbulb.
Grilled Peaches
It helps if you have a cast iron griddle for your grill. You can find these in the camping section of Target or Walmart, or in the cooking gadgets aisle where you will find cast iron skillets and dutch ovens. Side note tangent: Walmart sell a brand of dutch ovens called Lodge. They are just as heavy and quality of Le Creuset but a fraction of the cost. I love that I can have a collection of cast iron cookery without having to save up or pray that I win one of Pioneer Woman's giveaways.

Discovering this griddle in the depths of my cabinets has changed my grilling life. Butter. On the grill. Do I need to say anything else?
If you don't have a cast iron griddle, don't worry. Aluminum foil will work in a jiff. But if you do a lot of grilling you might want to seriously think about this. Here, let me help you: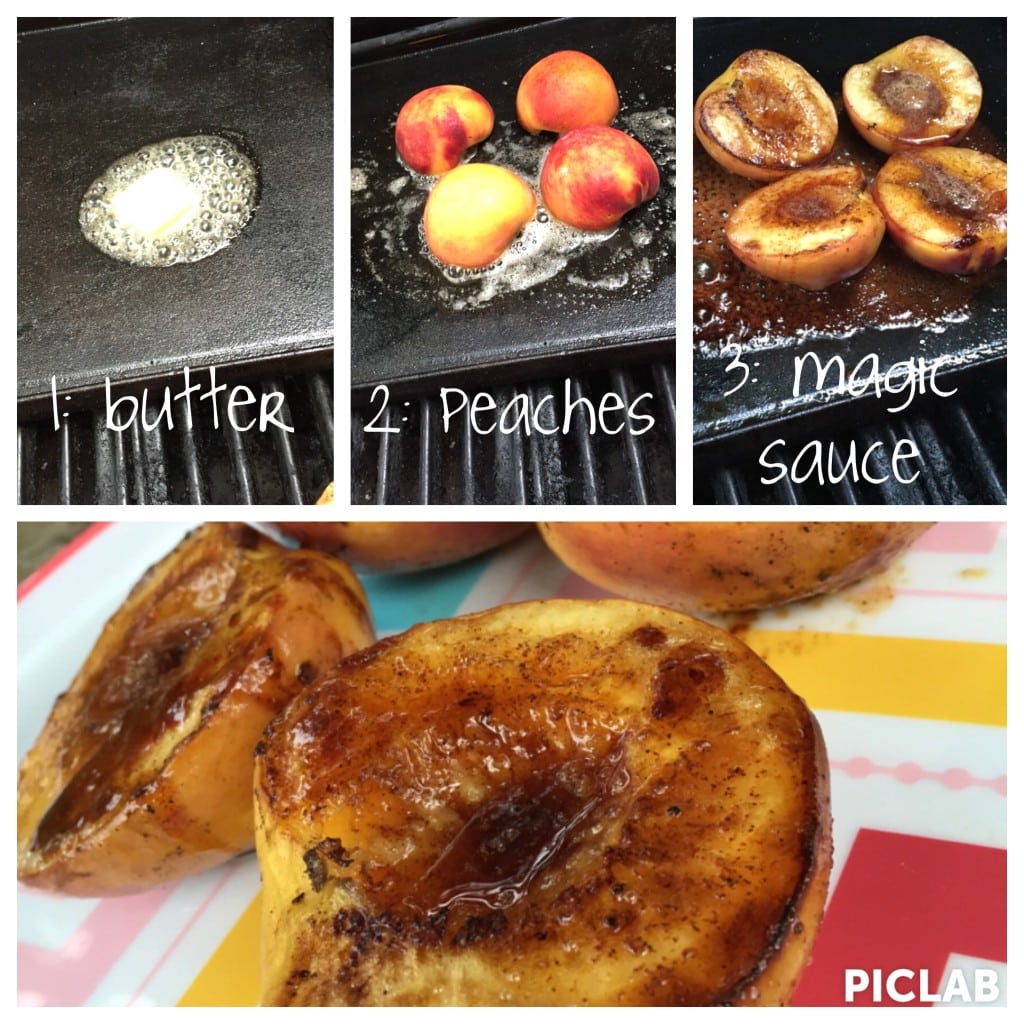 Back to the grilled peaches. The secret is in this magic concoction:
4 Tbs. brown sugar
1 tsp. cinnamon
1/8 tsp. ground nutmeg
1 Tbs. honey
juice from half a lemon
Cut two peaches in half and remove pits.
Heat grill and add 1 Tbs butter to griddle. Place peaches cut side down in the butter. Close lid and grill for about 5 minutes.
Add another Tbs of butter to griddle. Turn peaches over and carefully spoon brown sugar mixture onto each peach. Close lid and cook for another 5 to 10 minutes or until peaches are slightly soft when inserted with a fork or squeezed with the grill tongs.
If you do use a griddle, make sure to clean it off while it is still hot. Trying to get hardened brown sugar off of the surface can be a real pain.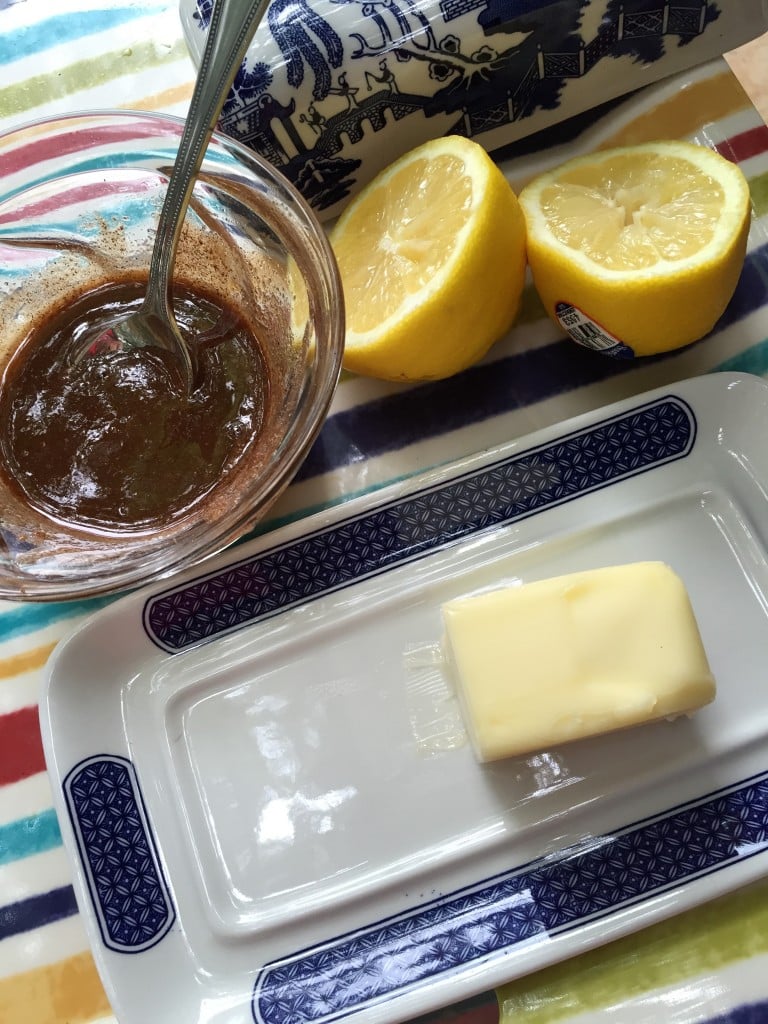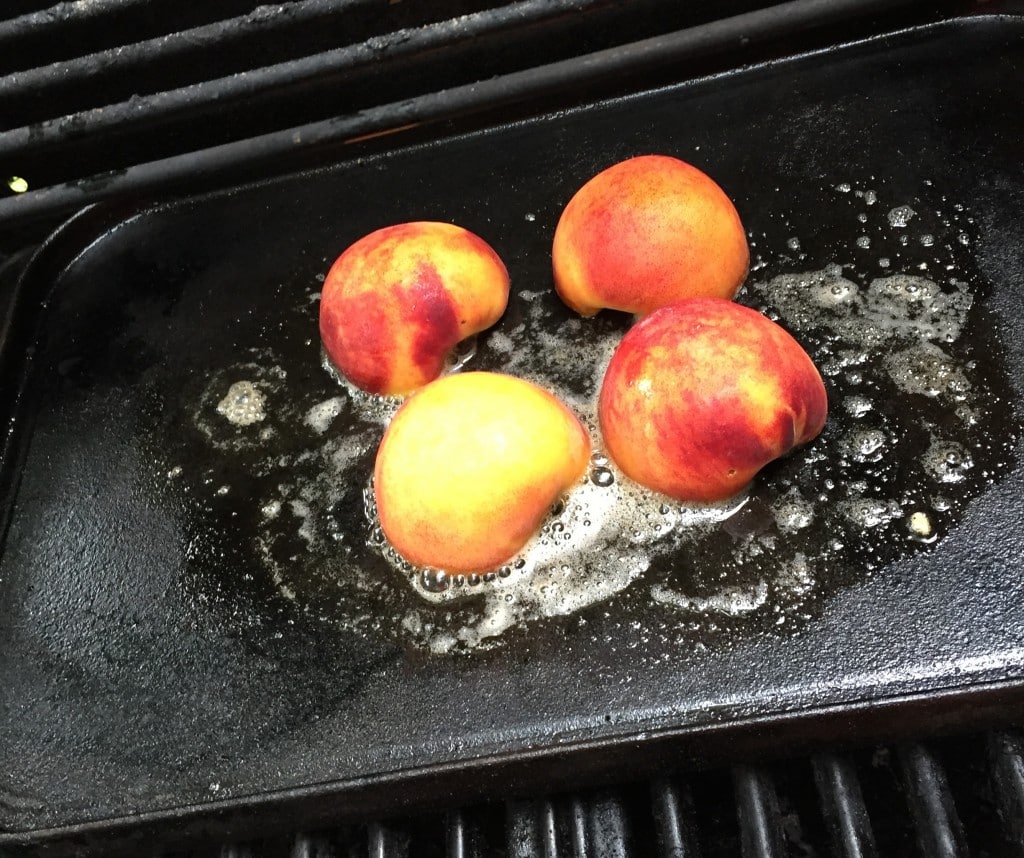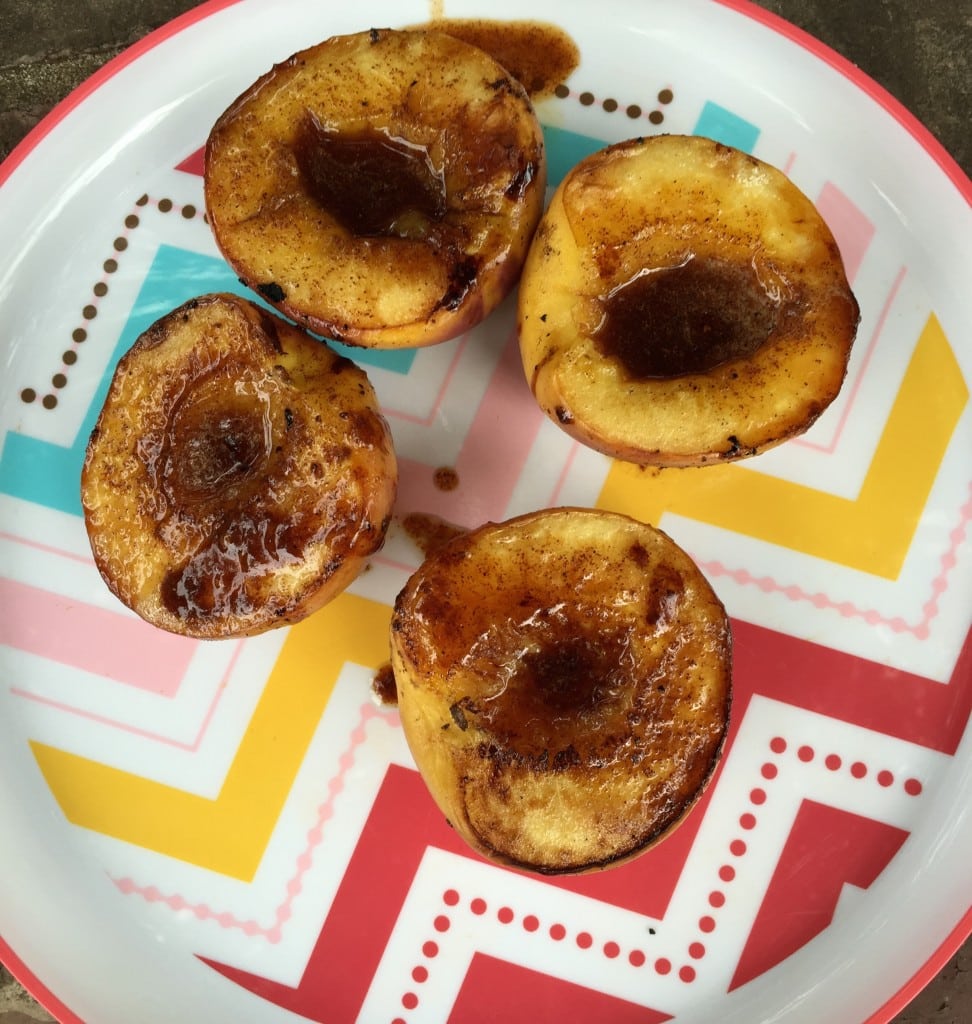 Related Posts via Categories