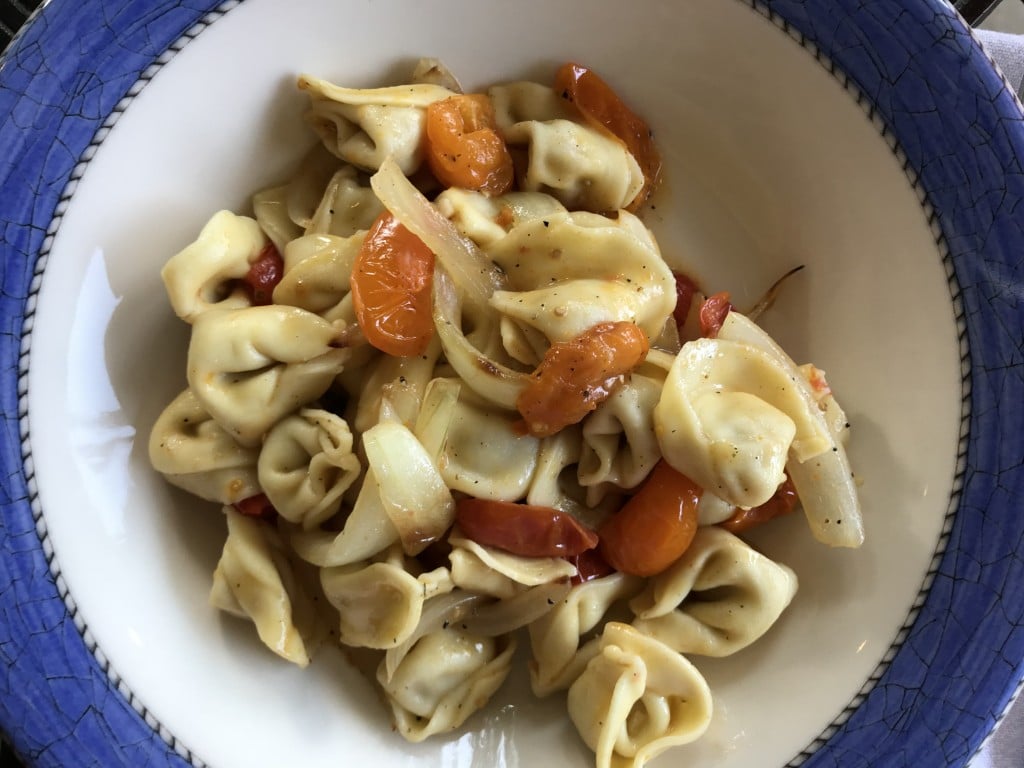 Summer is in full swing in Casa Clinton. We started the summer off with an amazing family vacation and now its time to relax. The long hot days are stretched out before us ready to be filled with popsicles, visits to the pool, and enough screen time to ensure all school knowledge is lost to the Nintendo void.
Summer is also grilling season. I love the grill. Minimal kitchen clean up, grill flavor, and the heat stays outside.
For this recipe I'm partnering with Produce For Kids to help find ways to get more servings of fruits and veggies into little tummies. Produce For Kids has tons of recipes to inspire cooking at home with your family. As if getting your kids to eat more fresh fruits and veggies wasn't enough, Produce For Kids is partnering with Homeland to benefit Feeding America.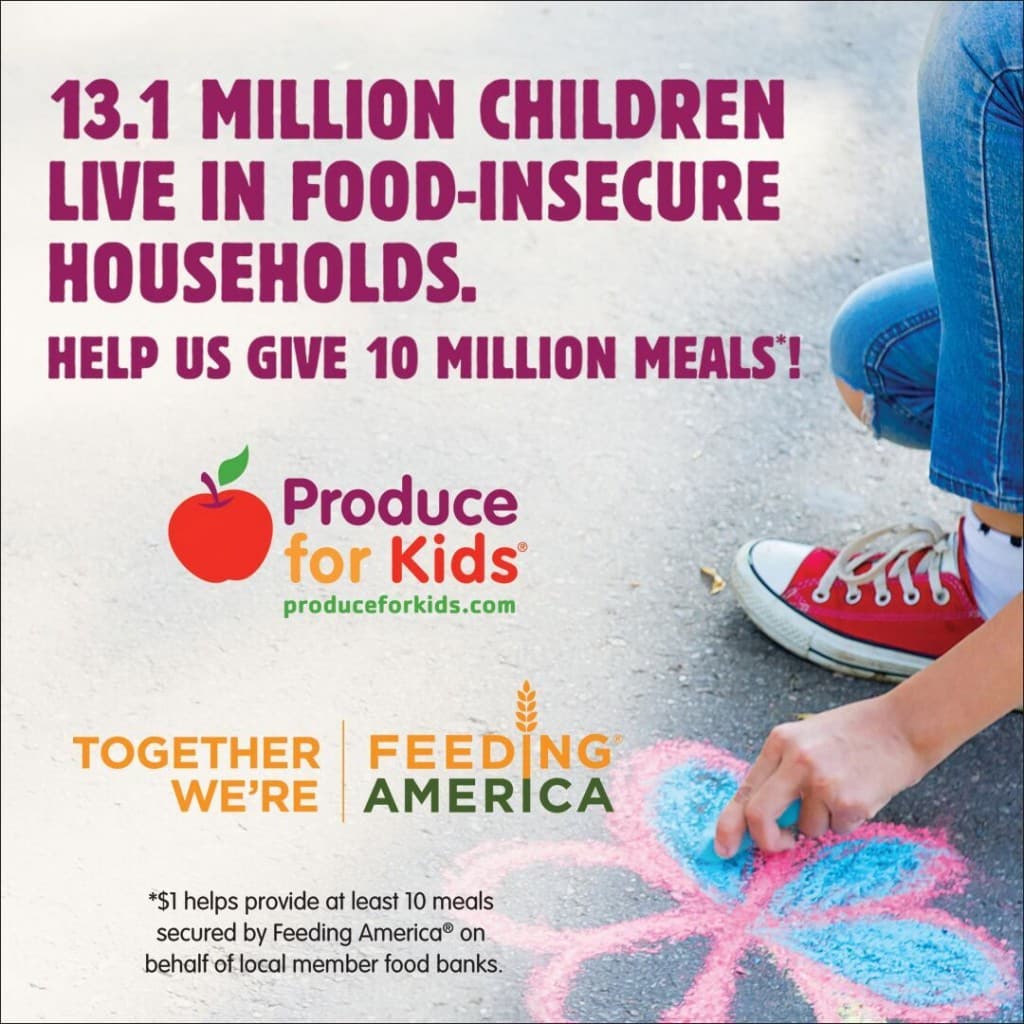 Hungry children in America is a real thing. Not the "moooooooommmmm…I'm so starving…please can I have another packet of fruit snacks? Pllllleeeeeessseeeee?" Nope. That's not the hunger I'm talking about. I'm talking about kids that go to bed hungry because they don't have enough to eat. Kids that depend on public school as their main source of nutrition. These are the kids that Feeding America is trying to reach.
Through the Produce For Kids partnership with Feeding America, 7.8 million meals have been provided to families in need.
When you shop at Homeland and purchase fresh fruits and vegetables, a portion of the purchase will go to Feeding America. Over the last four years this partnership has helped the Regional Food Bank of Oklahoma raise over $50,000 to supply backpacks of food to feed kids for entire year. The partnership with Homeland ends on July 3 so run out and stock up on avocados, grapes, salad, tomatoes, cherries. Basically, all the things that are healthy for you and your kid's bodies. (Sorry son, fruit snacks don't count as a healthy snack)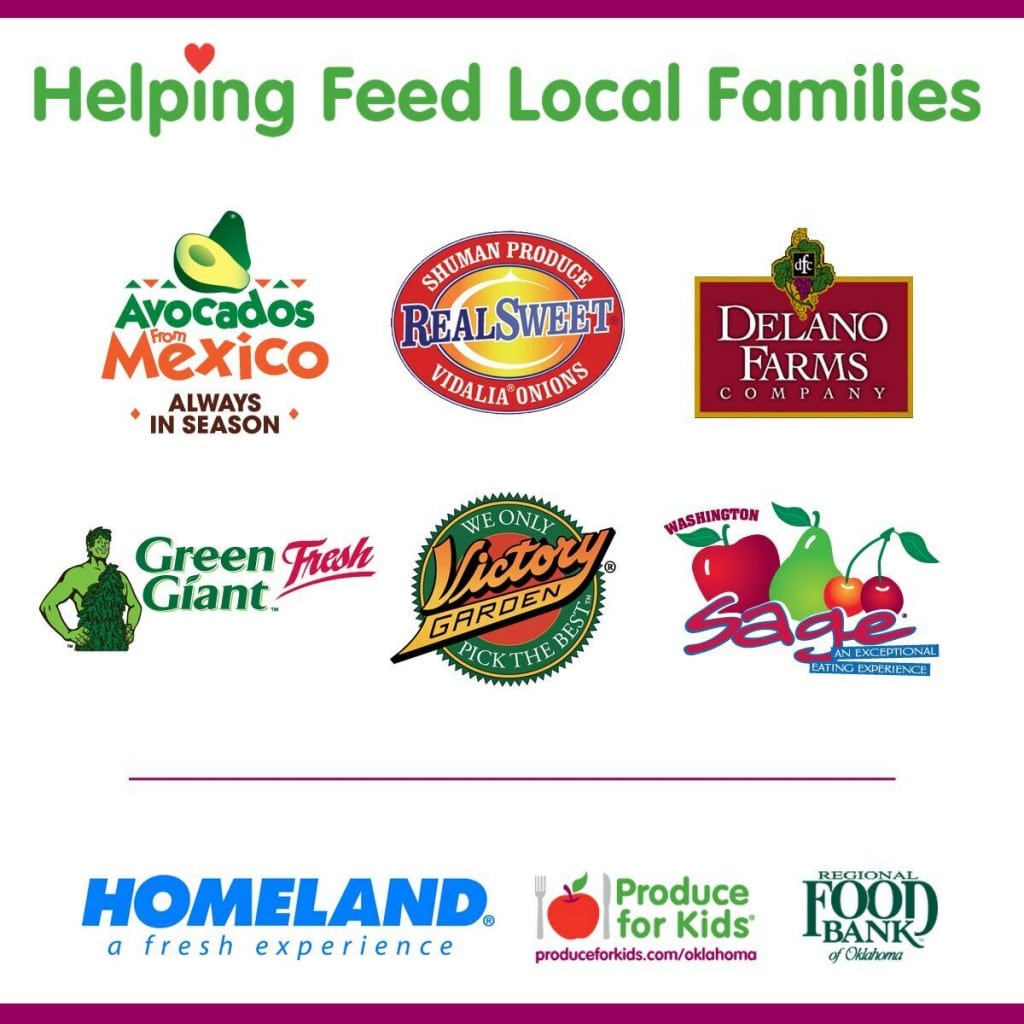 On to the recipe!
Grilled Onion and Tomato Tortellini
For this recipe I'm keeping it super simple. Fall and winter are all about complex flavors, stews simmering on the stove for hours, slow cooked roast. Summer is for fast and fresh. I'm all about popping food on the grill and on the table in minutes and then at the pool before bed.
This recipe for grilled onion and tomato tortellini only uses three ingredients and is done in the time it takes to boil a pot of water and a package of tortellini. Seriously.
Here's what you need:
1 Sweet Vidalia Onion, sliced
1 package cherry tomatoes, cut in half
1 (family size) package chicken & herb tortellini (I like Buitoni brand but you do you and get whatever brand you like)
1/2 cup reserved pasta water
1 Tbs. butter
olive oil
(kosher) salt and pepper
Set a large pot of water on the stove to boil. Always remember to salt your water. Preheat your grill. I don't know what temp to preheat it to…I just light mine and wait for it to get really hot.

Place onion and tomatoes on a piece of tin foil. Drizzle with olive oil and season with salt and pepper. Place tin foil on grill. (I guess you could use a disposable foil casserole pan, but I don't always have those on hand and I think tin foil works just as well.)

Boil tortellini according to package (about 7 minutes) Before draining the pasta, reserve about half a cup of water and set aside. While waiting for the pasta to cook, toss the veggies to get an even char. Be careful when moving the veggies around as the tin foil and easily tear.

Drain pasta and return to pot. Toss with butter and cover to keep hot.

Once onions and tomatoes are soft, remove from grill by sliding foil onto a tray. Dump the veggies into the pasta and toss. Add a little bit of the reserved pasta water, a tablespoon at a time, until you have enough moisture in the pot to give everything a shine. It's okay if you don't use all of the water.

Serve with freshly grated Parmesan cheese if desired.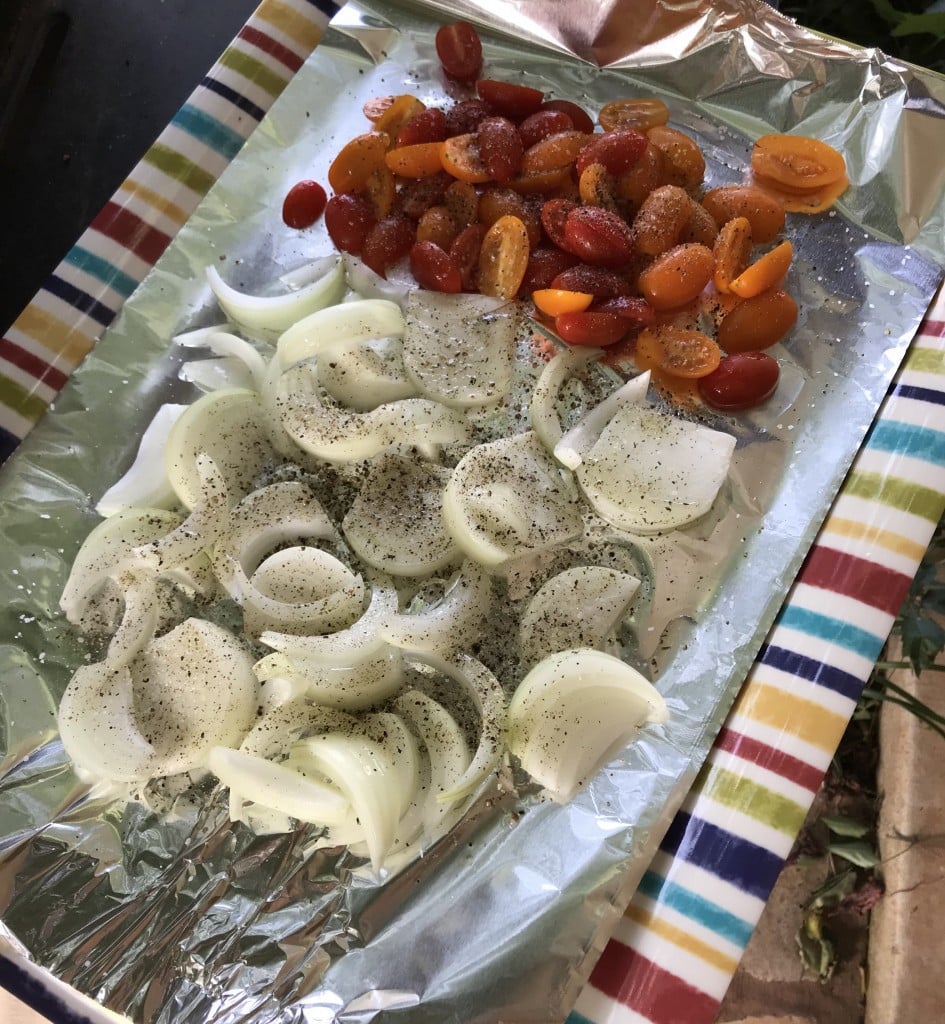 Pre-grill onions and tomatoes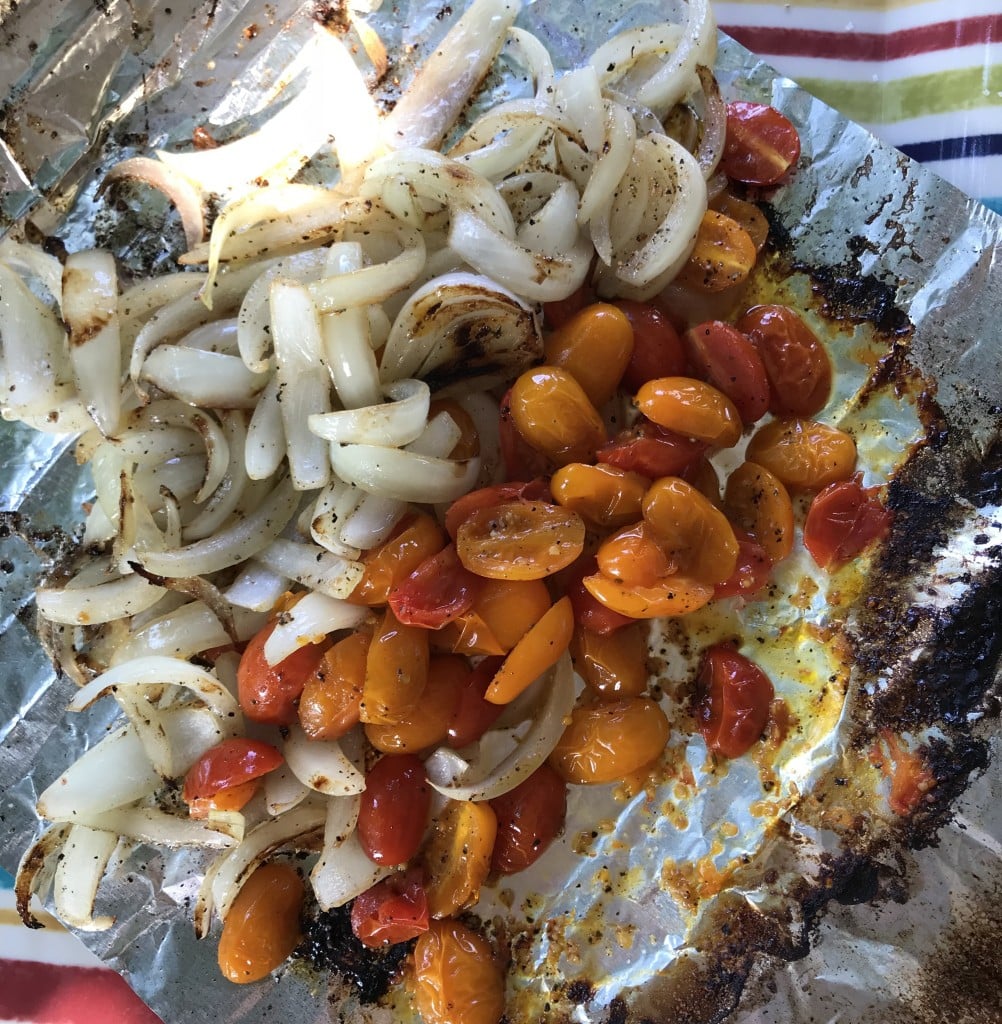 Post-grill onion and tomatoes. Oh the char.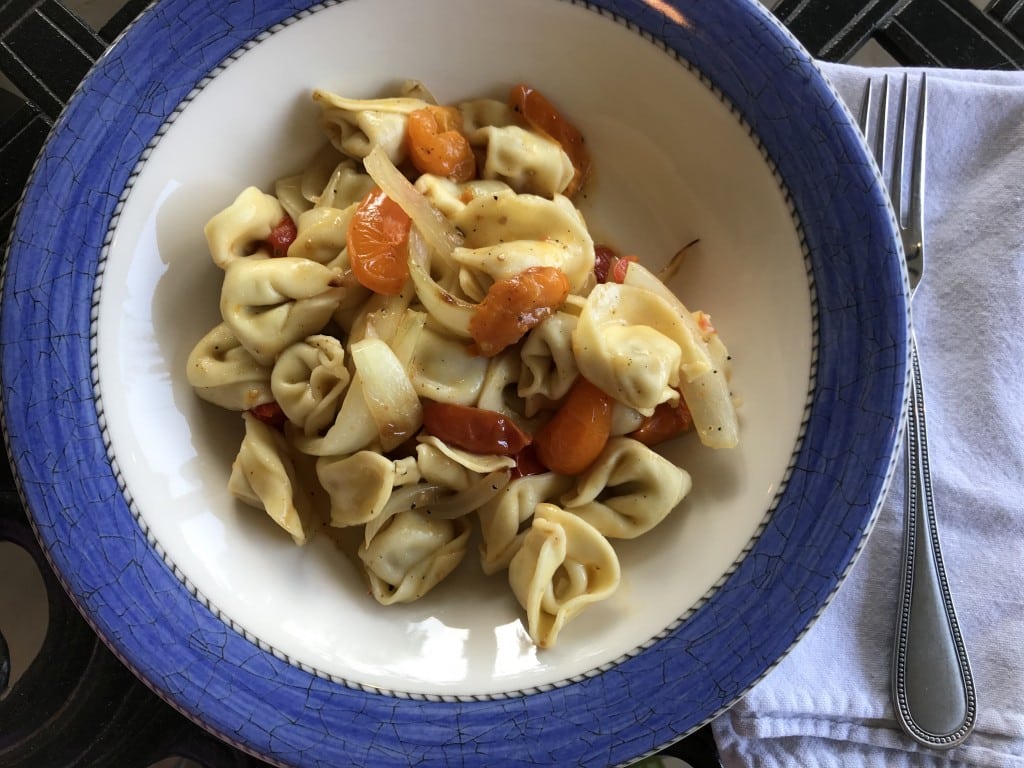 Hello delicious and simple meal. I will serve you to my family and dine al fresco while swatting away flies and mosquitoes and love every bite.
The wonderful thing about these grilled onions and tomatoes is that they have so many uses. Imagine them on top of crusty french bread with a slice of fresh mozzarella. Oh my word. Or how about on top of avocado toast? Eat your heart out millennials with your avocado toast…this takes it to a whole new level. Or perhaps in a quiche? That involves turning on the oven but it sure would impress whoever you serve it to.
What would you serve with grilled onions and tomatoes?