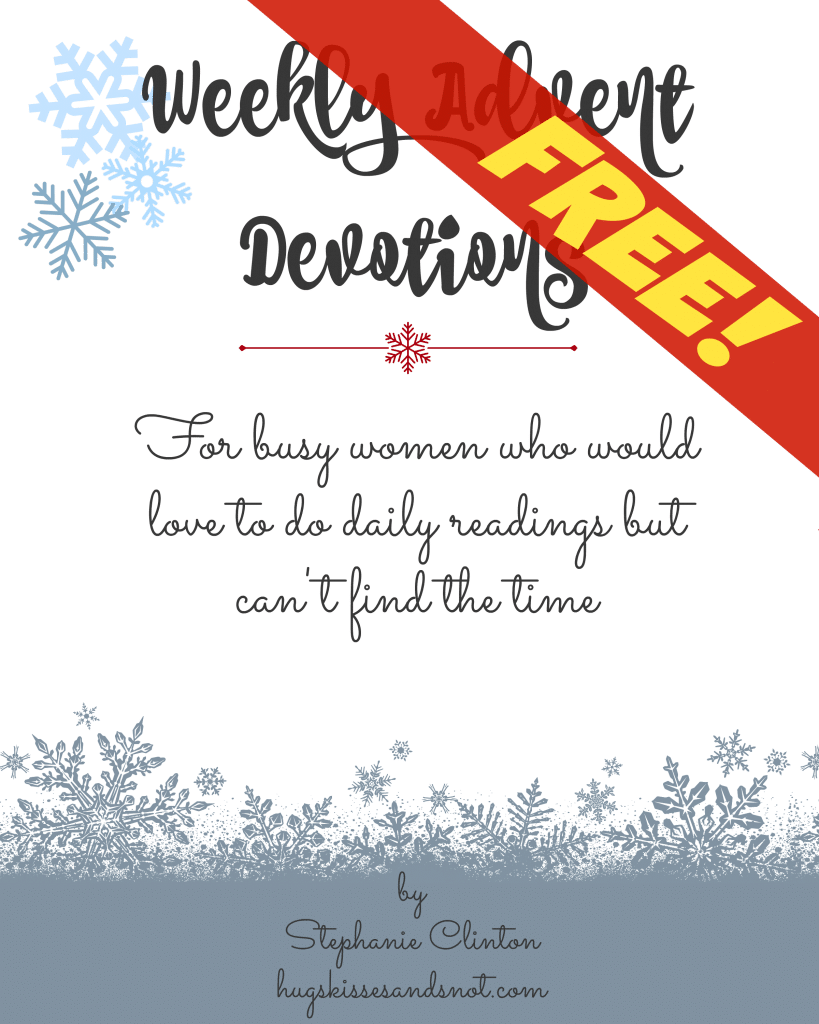 I love the anticipation of Advent. However, I do not love the stress that comes with the season. Every year I have wonderful intentions of spending each day in some sort of reflection or meditation leading up to Christmas. Each year I fall short of that goal and am disappointed in myself.
This year I began wondering…how can I avoid the inevitable disappointment? Do other women feel the same way I do? Are daily readings too ambitious? What would still keep me in spirit but feel more manageable?
After pondering these questions and wondering how other busy women feel about trying to stay grounded during the busiest season of the year, I decided to create a free Advent devotional that is meant to be read once a week. I created this devotional with the busy woman in mind. Women who, like me, have wonderful intentions but create ridiculously long to-do lists and skyscraper expectations.
This free advent devotional is just for you and free with a money back guarantee! If you don't like it, I'll send you your money back. If you can't read every single devotion in this PDF, no shame or judgement here. I completely understand and stand in solidarity with you as I'm surrounded by boxes of Christmas decorations that may or may not be put up by December 25th.
So, all you have to do to receive your free advent devotional is to fill out the form below. You will receive a confirmation email and then a link to the PDF will be emailed to you. Print it out, read it on your iPad. However you want to enjoy it is up to you.
Related Posts via Categories