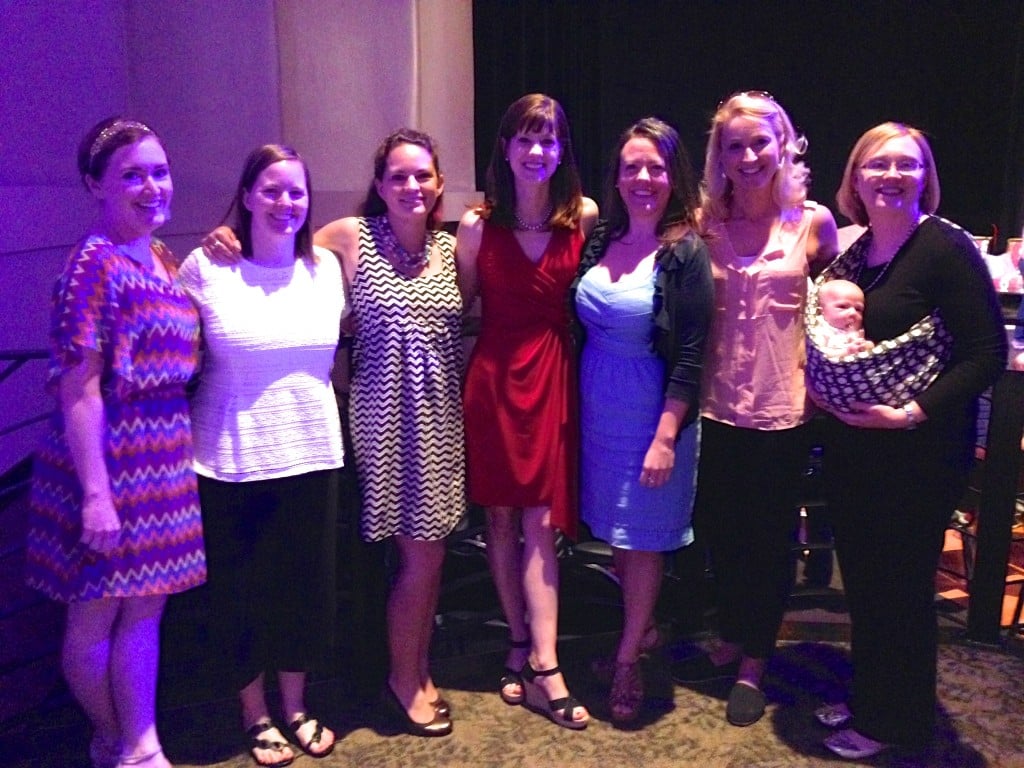 Recently I had an event to attend where I needed a red dress. Did I mention that I was in Listen To Your Mother OKC? Oh, I did? Well, it's kinda a big deal so I may have been a smidge excited to share the news. The cast had decided to dress in a white/black/red theme to match the LTYM logo. I already had a red dress but it was long and formal so I needed to turn it into short and sassy. Enter formal dress refashion.
My red dress was from a formal event last Christmas. I bought it on Kohls.com. Some women may insist on purchasing their formal wear from Nordstroms or Neimans but I have champaign taste and a Bud Light budget. I discovered that Kohls.com has a great selection of formal dresses for a fraction of the price of the snootier retailers. Plus I can order as many as I want online, try them on at home and return the ones that don't fit to the store. So easy.
Everyone who saw this dress couldn't believe that it was a super simple formal dress refashion. The great thing about turning this dress from long to short is that 1) it wasn't expensive so it wouldn't be a huge loss if it didn't work out 2) the jersey material doesn't fray so no need to hem. Even more impressive is that it took about 15 minutes.
You only need 4 things to go from formal to sassy in 15 minutes
1. large cutting mat
2. rotary cutter
3. straight edge
4. someone to help you pin where you want it cut
Before: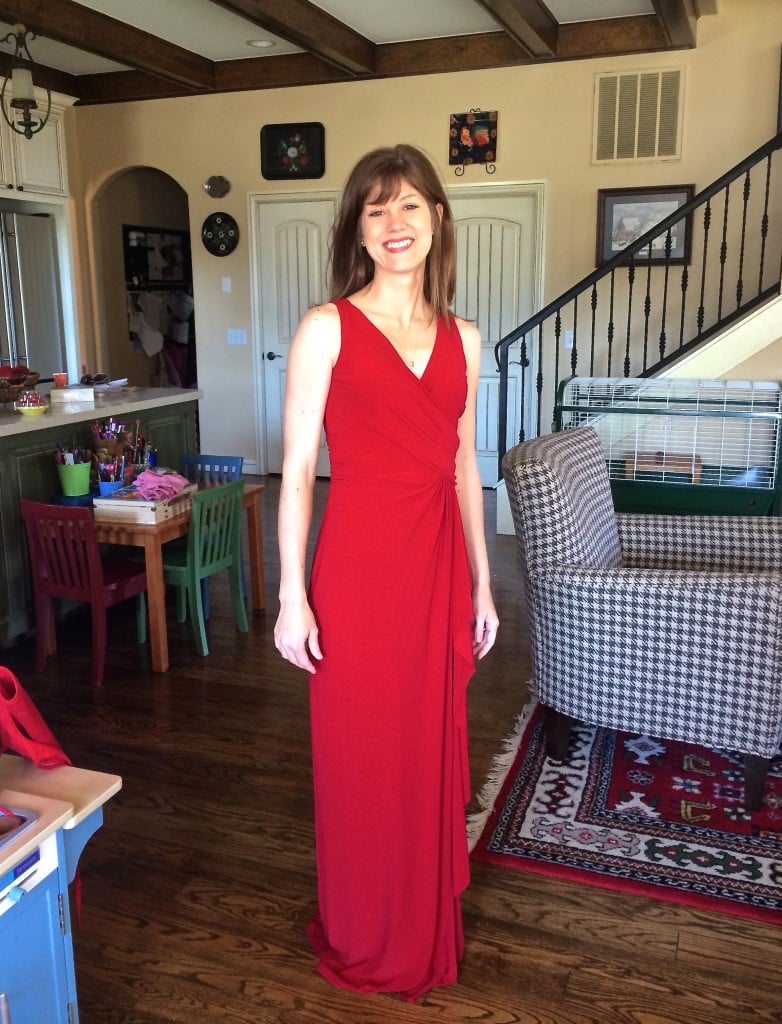 Step 1: while wearing the dress, pin where you want the new hem to be.
Step 2: lay the dress out flat on a cutting mat and use a straight edge to mark the new hem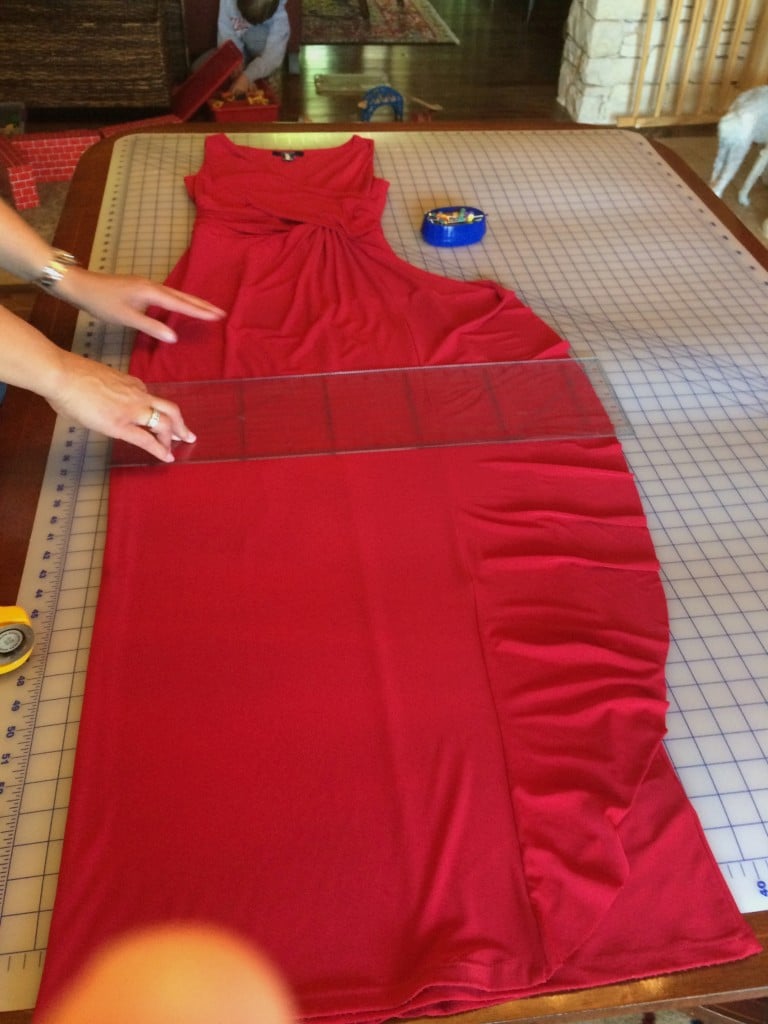 Step 3: Hold the straight edge down firmly and cut with a rotary cutter. Before releasing the straight edge, gently pull the excess material away to see if there are any bits still attached.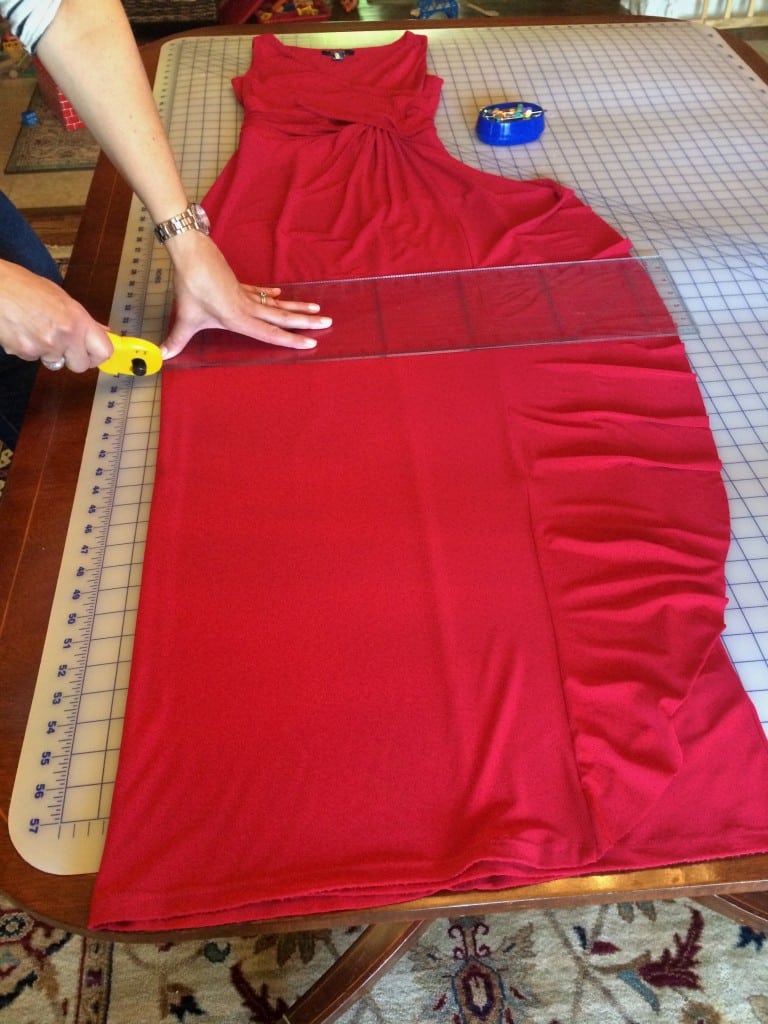 After: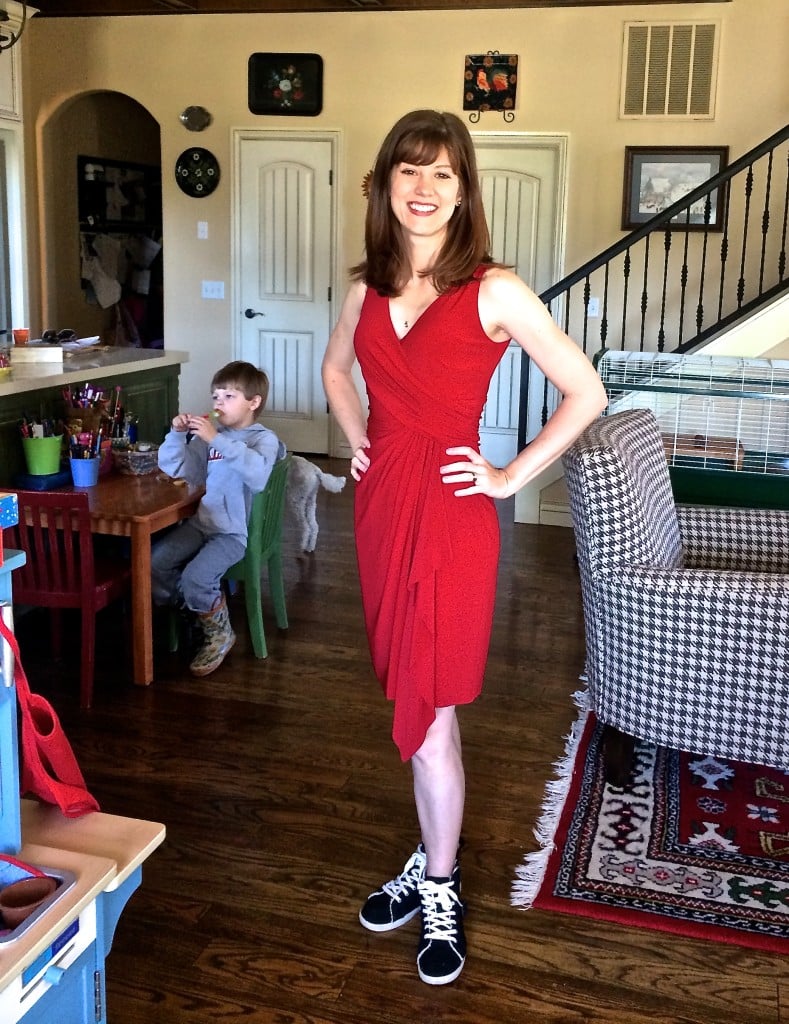 Related Posts via Categories