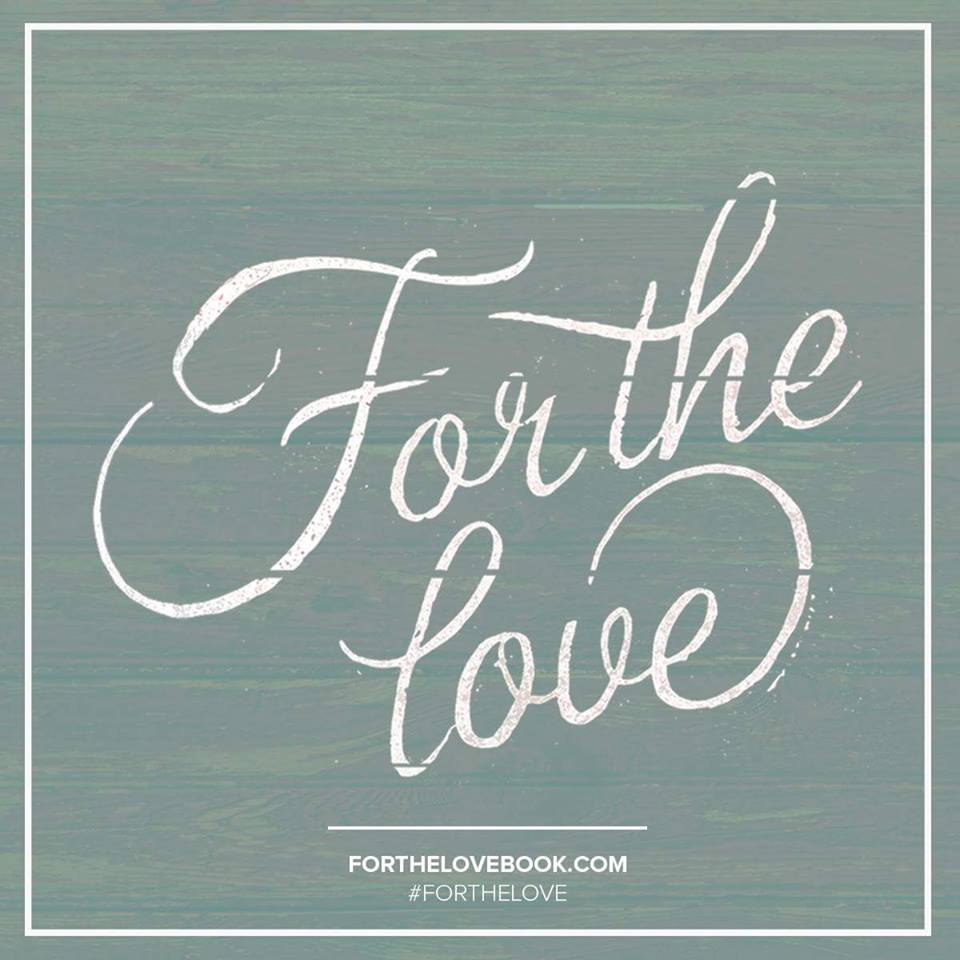 Thank you to everybody who entered to win a copy of For the Love. I really wish I could send every single person who entered a copy but I don't think Dear Husband would be down with that. He was already kinda wondering what that Amazon charge was all about.
BFF Christine and Harry helped me pick the winners tonight. Check it out.
If you didn't win a book, I'm sorry! But you can hop on over to Amazon and get a copy here –> For the Love: Fighting for Grace in a World of Impossible Standards
I am really impressed at the number of readers who entered to win a copy of the book. This was the most entries I've ever had for a giveaway. What was different this time? Was it the book? Jen Hatmaker? The fact that I have away 5 instead of 1? What is the secret formula to a successful giveaway?! Someone tell me, please!
Just a little bit about the five beautiful women who won:
Mari Farthing (marifarthing.com) is a wonderful writer and has become a great friend. I know her because of Oklahoma Women Bloggers and this weekend we are traveling to Hot Springs, AR to attend a blogging conference. Bonus: we are both speakers at the conference! Go us!
Melissa attends my church and I've gotten to know her better through my church women's group. I must say that my women's group is pretty much the bomb. We sit around, drink win and tell irreverent stories about our kids. I love them all.
Amber and I went to high school together. I think the last time I saw her was at my 10 year high school reunion (our 20 year reunion was last summer if that gives you any idea how long its been and how old we are) It really warms my heart that she follows me here. She is a sweetie.
Tanya is my across the street neighbor. Our boys are thick and thieves and Harry is pretty sure he is going to marry her daughter. Tanya has been a great friend and an awesome neighbor. It's so wonderful to know your neighbors more than just the obligatory wave as you pass in the car. Do yourself a favor and ask your neighbors to dinner to get to know them. If they suck, at least you made an effort.
Robin is a friend from college. We were both music majors together and kindred spirits. She is one of those people who you can visit once every 10 years and pick up right where you left off. I was really hoping her husband was going to get a job at OU so we could be neighbors. Alas, SMU got to him first. OU's loss.
I'm so happy that these lovely women will get a copy of the book. Who knows why fate (or Harry's little hand) chose them but I'm sure they will each be moved and enjoy it.
Related Posts via Categories