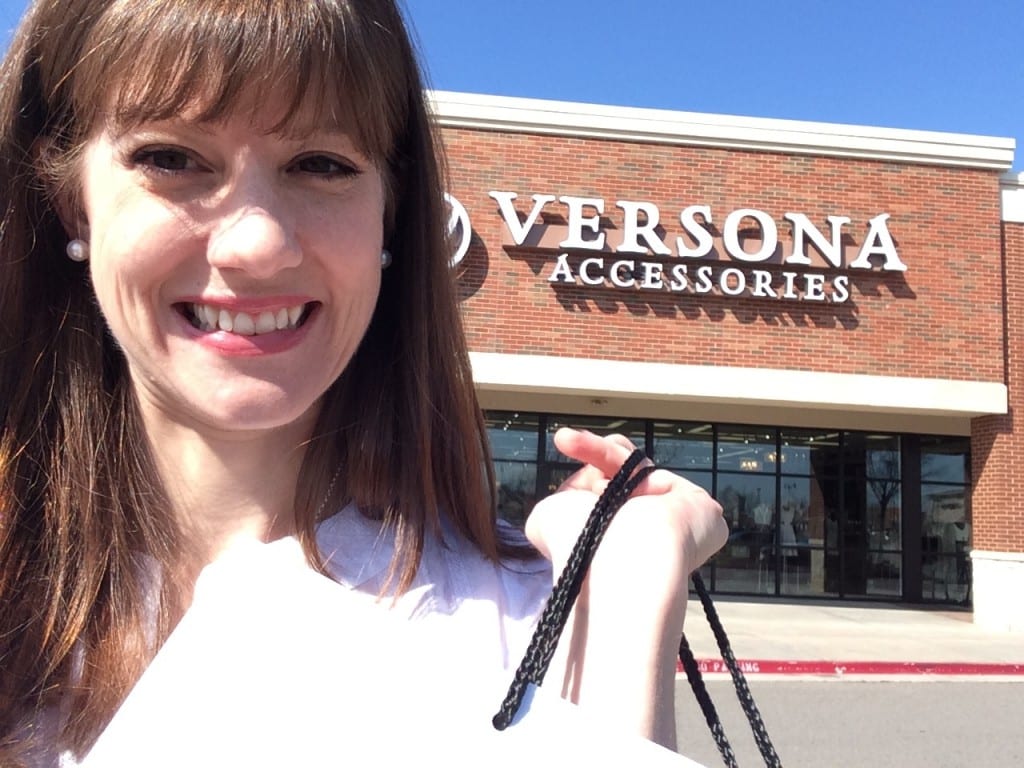 It's here…spring! Before we left for our spring break vaycay I had this feeling…a feeling that things would not be the same when I returned from our trip. And sure enough when I got back there were tiny purple buds on our Red Bud tree, white blossoms all over the "white blossom" bush and my husband was sneezing like crazy. It happens every year, just when I think I can't take the cold weather any longer the weather has mercy on us. More importantly, just when I think I can't put on another grey sweater and black leggings combo the weather announces that it's okay to pull out my favorite spring tops. Thank you sweet Jesus.
Just as I was ready to think about short sleeves and pastels I received a gift card from Versona. I've never been in Versona before and assumed it was just an accessories store. Boy was I wrong. The minute I walked in I was assaulted with maxi dresses, sheer tops, flowy skirts and all the jewelry to accessorize them.
I didn't have a fashion friend with me to help me decide so I turned to the next best thing. Facebook. I quickly posted pics of some of my choices to get some opinions. Thankfully, my tribe was quick to respond with which top they liked best.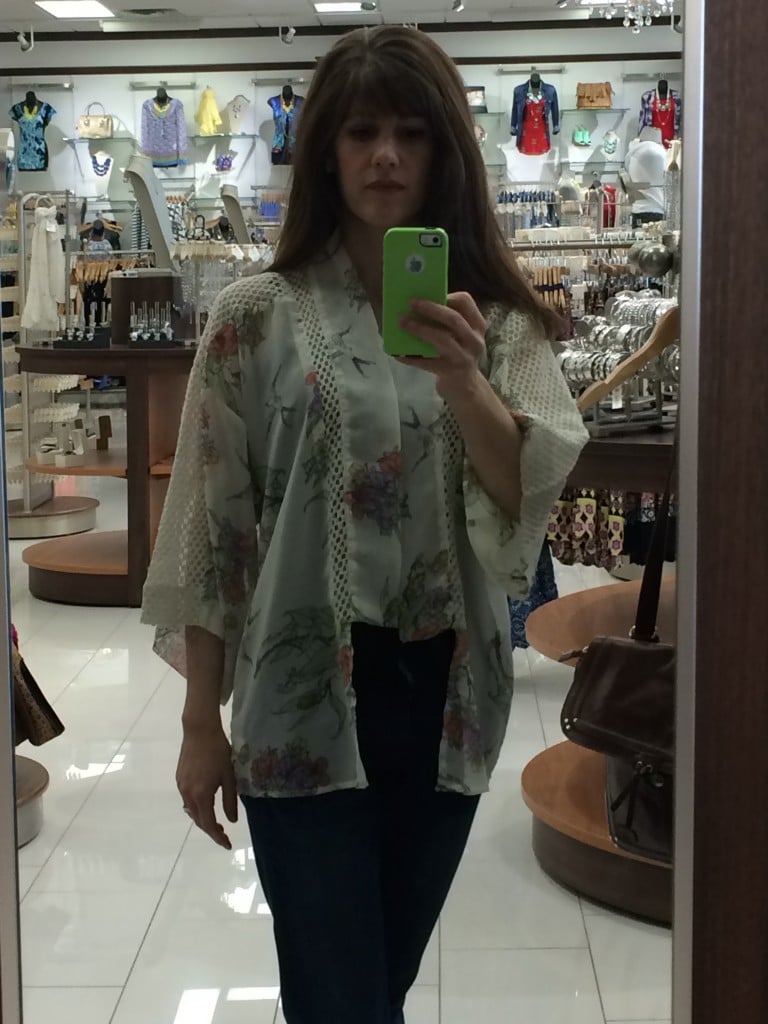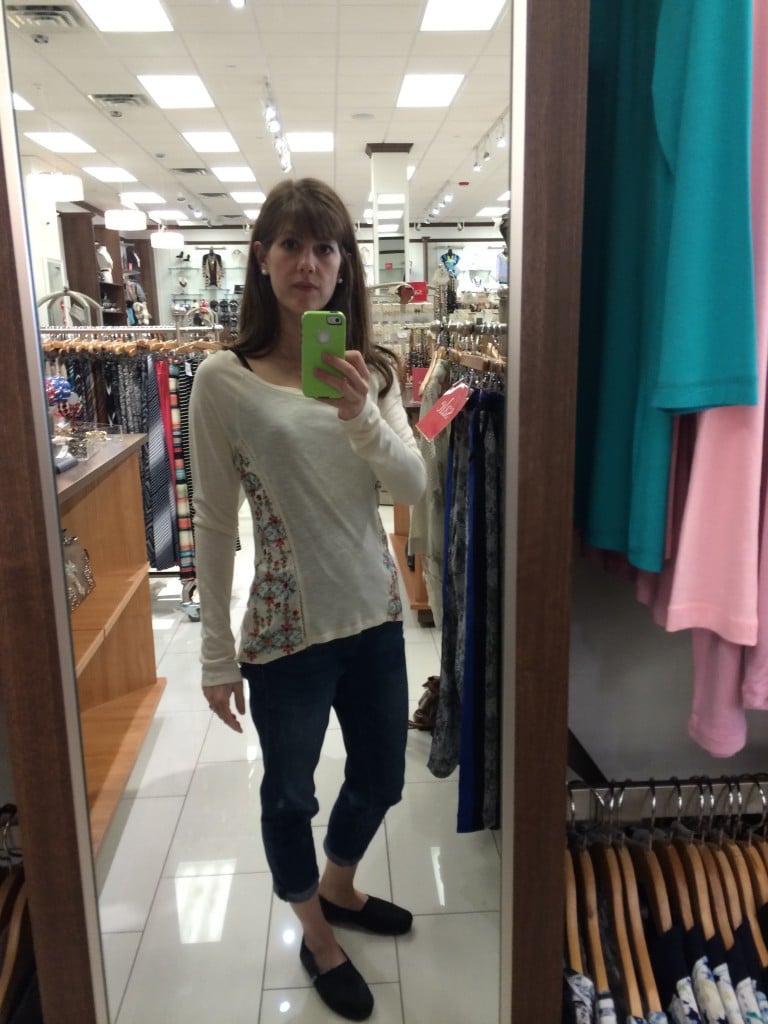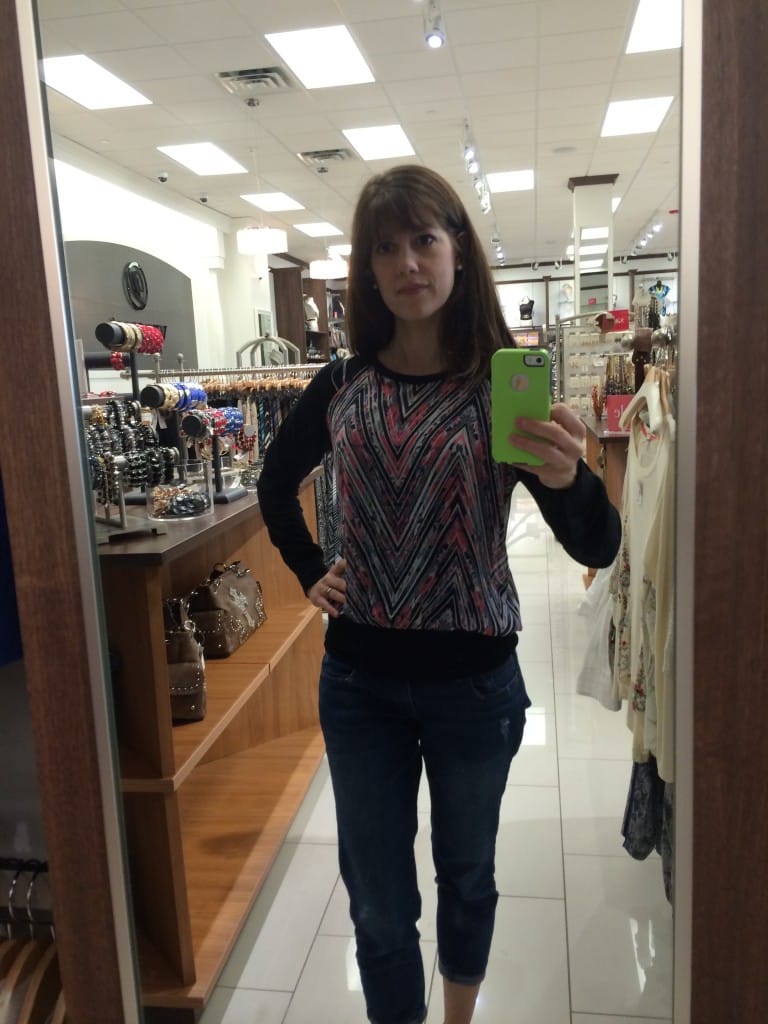 While most of my friends liked top #2 I decided to go with something different. Since this was a gift card (ahem, free money) I decided I should pick something I wouldn't normally get. I loved top #2 but that was something I would have picked out without the help of social media fishbowl. I was feeling adventurous, so I came home with 2 flowy tops and hoop earrings.
This first top wasn't even in my initial choices. However, as I browsed the store I knew I needed something that would make a statement. This red top was it! I am absolutely loving my new style. I took one of the tops with me on our trip and paired it with white pants, Toms wedges and my new hoop earrings. The wonderful thing about rayon is that it rolls up and takes up zero space in your luggage, then it releases the wrinkles using the steam from your hot shower. Tada!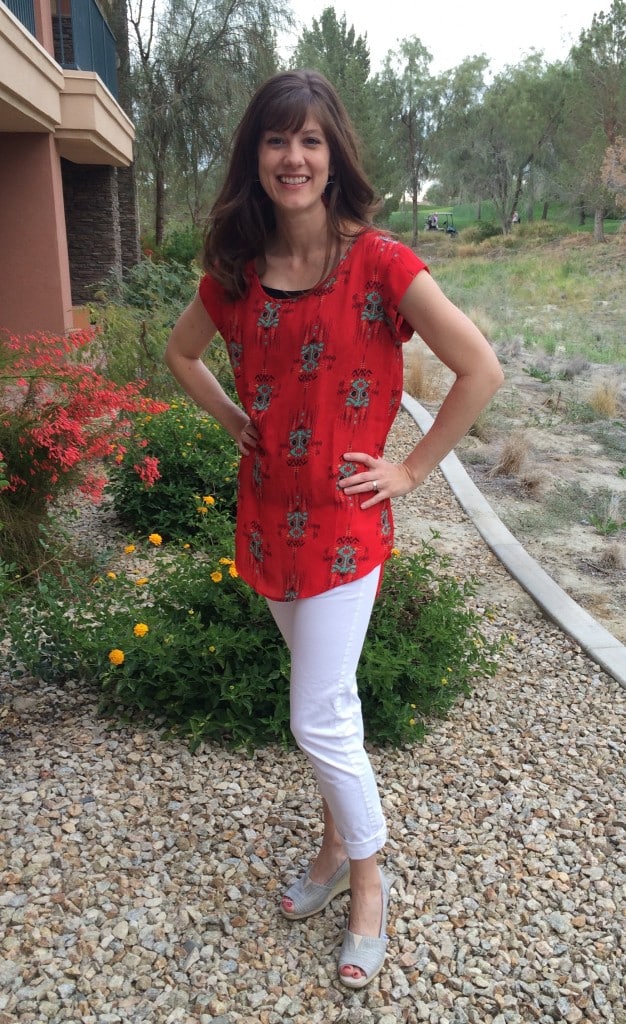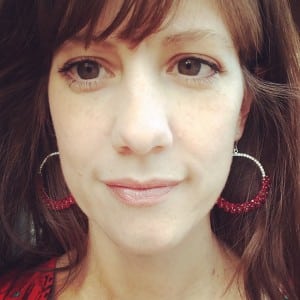 Oh Instagram, I love you so much. You should invent eyeglasses with Amaro lenses. That way everyone will look smooth, bright and kisses by angels all the time; not just in tiny square photos.
When I returned from my trip I realized that 85 degrees and zero humidity is not my reality. I was able to shop my closet and jewelry drawer and come up with this cardigan from Target. Bam.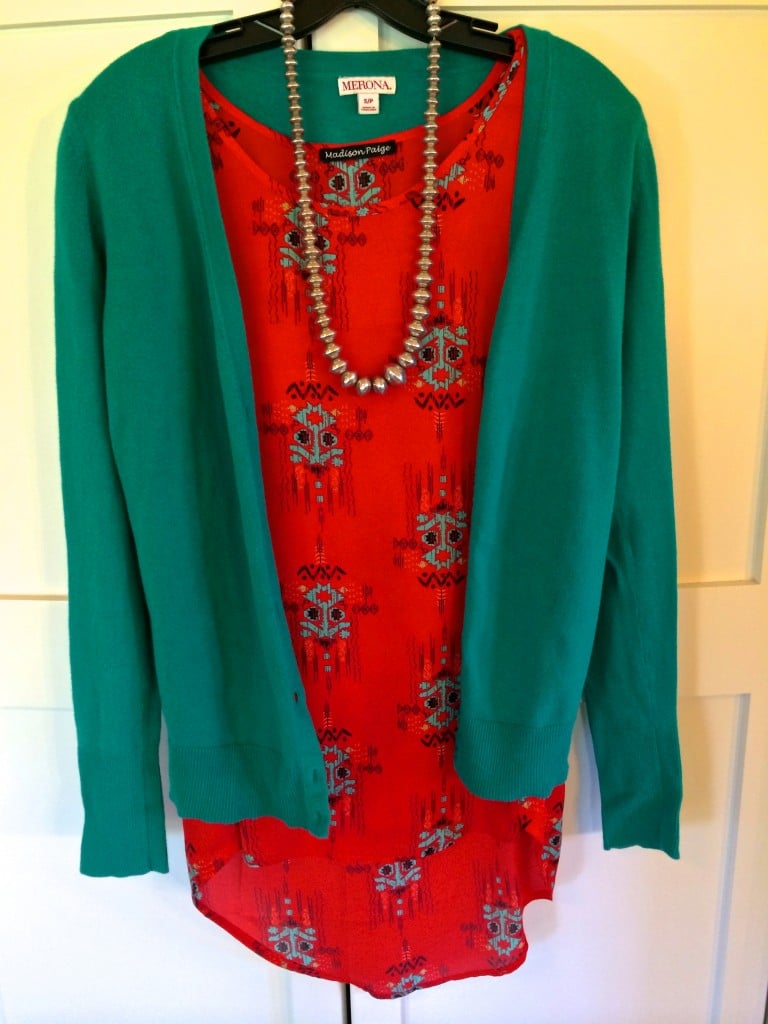 The second top I chose was the kimono style jacket (although it's not really a jacket but I don't know what else to call it since it can't be worn on its own). This felt like it could go with so many things, and I was right. Again, I shopped my closet and come up with several fashion options.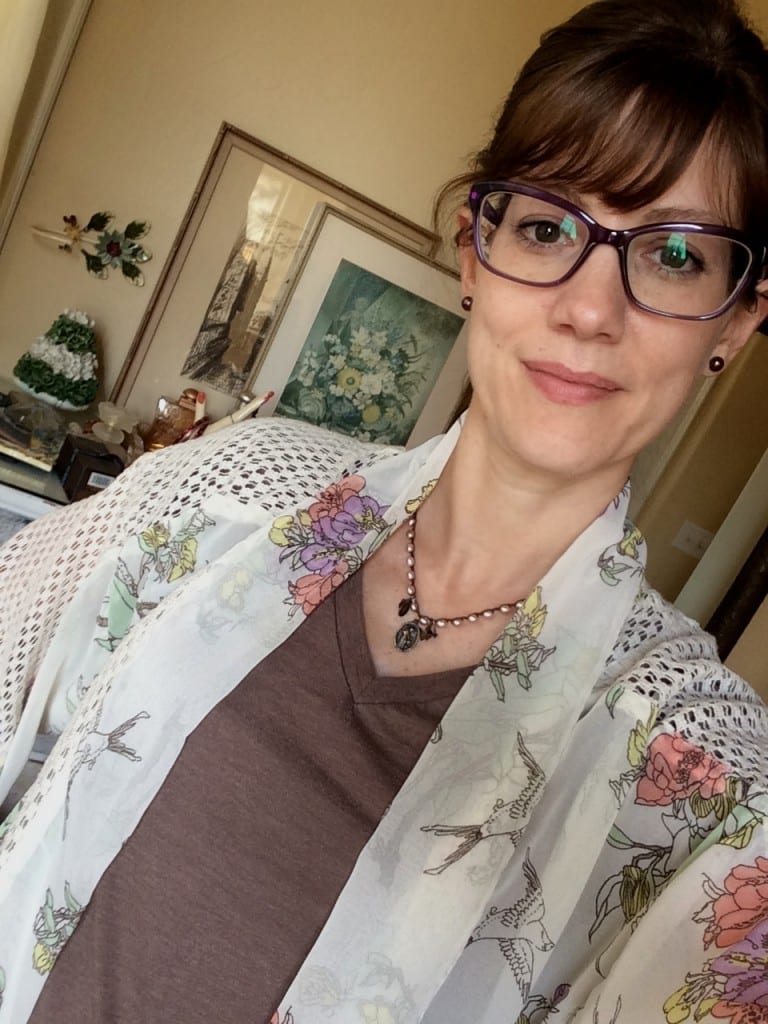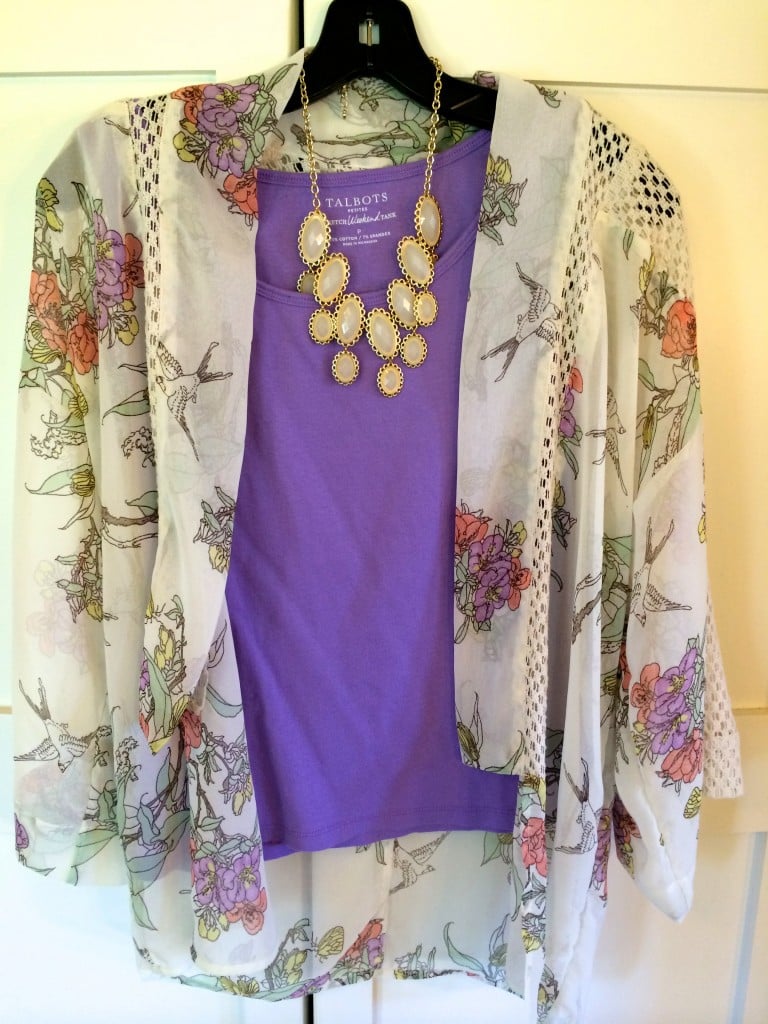 I'm in love with this store. The prices were really reasonable and they had something a little different to spice up my Target wardrobe.
Related Posts via Categories