If you missed the first part of our summer vacation recap you can check it out here.
Because this European vacation was chock-a-block full of activities I'm going to break the rest of our trip up into two posts. There are just way too many pictures to share for one sitting.
I've come to realize that vacation recaps on the personal blog are a lot like the vacation slide shows of the sixties where people would invite their family and friends over to watch a slide show of their travels. It would be narrated by a dad in black socks, shorts and a button down short sleeve. Cigarette smoke would fill the air and waft in front of the projector light because who didn't smoke in the twentieth century? Kids would roll around on the floor and parents would either be snoring or getting drunk. It was all fun and games until some unruly kid would knock over the projector and slides would scatter across the floor. That kid would get a spanking right then and there but the rest of the adults would be relieved that the torture of slide after slide of Old Faithful erupting was over.
So, if you choose to sit through my torturous modern-day slide show, thank you. Pour yourself a glass of brown liquid, light a Camel and scroll away.
Upon our return from London we spent the rest of the weekend with our cousins, trying to blend into their lifestyle. They took us to the local farmers market they like to frequent and took us on our first bicycle outing.
Everyone, I mean ev-e-ry-one, uses a bike to get from point A to point B in Amsterdam. Women in dresses, men in business suites, moms with multiple kids balanced on the bike, bikes with wheel-barrow style buckets for even more kid transport. Moms with a kid and a cello going to music lessons on a single bike (I know this for a fact because this is how our cousin got her kiddo to cello practice one day we were there.) People text with two hands and bike at the same time. Two hands! Amsterdam is super progressive when it comes to bikes has integrated bicycle culture into everyday life. There are bike lanes on every street and road as well as traffic signals just for the bike lanes.
This bicycle culture is so foreign to Americans. Everything is spread out here and the idea of biking to the grocery store is absurd. Why would we walk our fat, lazy butts from PetCo to Sephora in the same strip mall when there is an Office Depot and TJ Maxx separating the two? Thats why God invented cars and the asphalt for cars to drive on. Plus, that asphalt heats up to 110 degrees in the summer. Thats way too hot to be in direct contact. It'll melt our Old Navy flip flops. When we see someone riding a bike on a busy street the first thought is I wonder if their car is broken down or their license revoked because there isn't any other reason someone would ride a bike on this busy four lane road.
Our motto on vacation is to blend in and do what the natives do. The natives ride bikes and public transportation.
Day 7: We started the day with crepes at a farmers market then visited two amazing museums. First, Micropia is a museum all about the microscopic bacteria living all over us all the time. It is both intriguing and gross and makes you want to wash your hands but very interesting and perfect for boys who love gross things. Next, the Dutch Resistance Museum is all about the Dutch resistance to the German invasion in the 1940s. We only had time to visit the children's section but it was worth every penny and every second. I can't begin to explain how well done it was and how informative it was about what it was like to live in the Netherlands during WWII. This is an extremely powerful and emotional museum and a must see.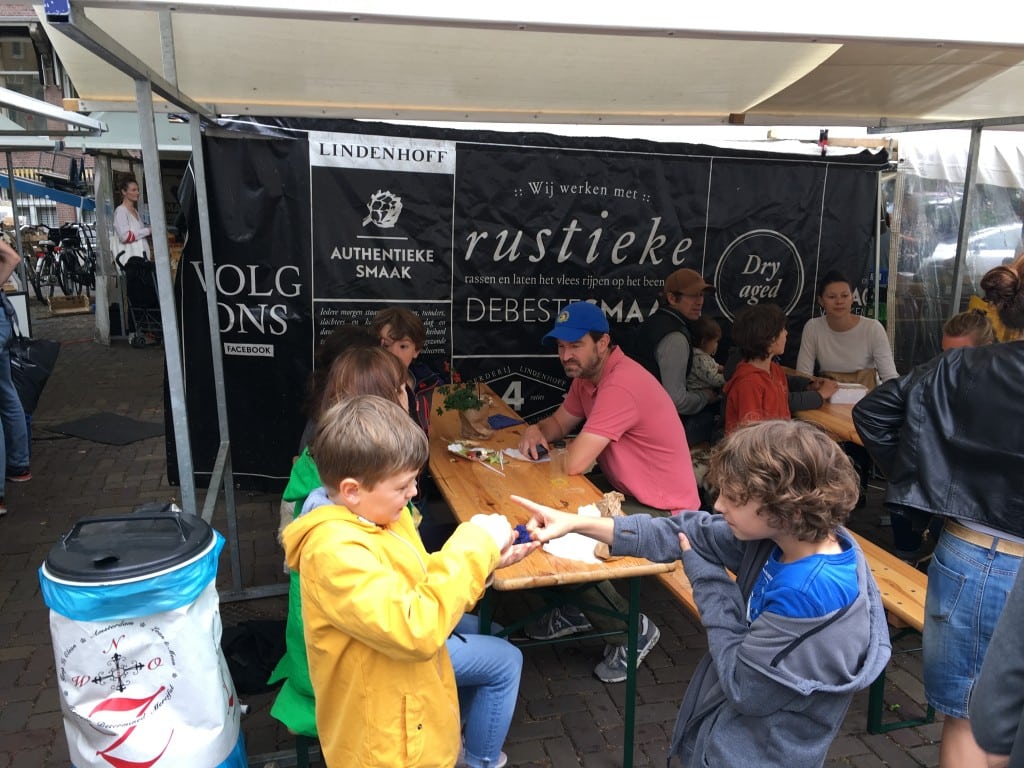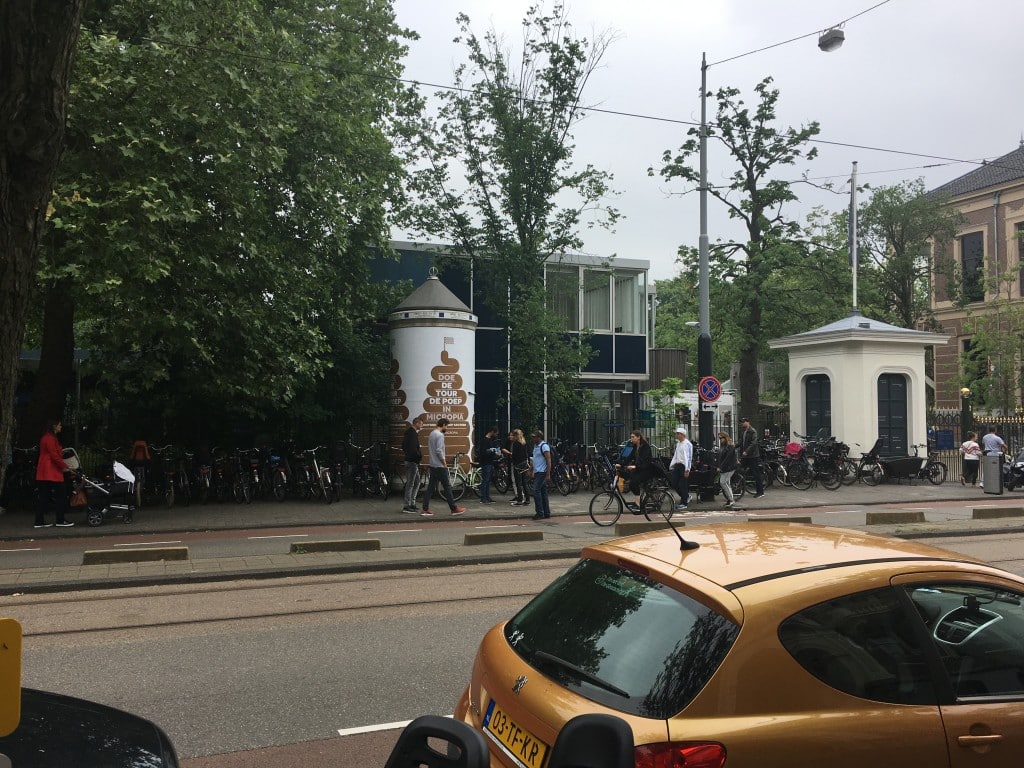 Micropia (no additional pics were taken as I was too busy thinking about the trillion plus microbes currently living on my body)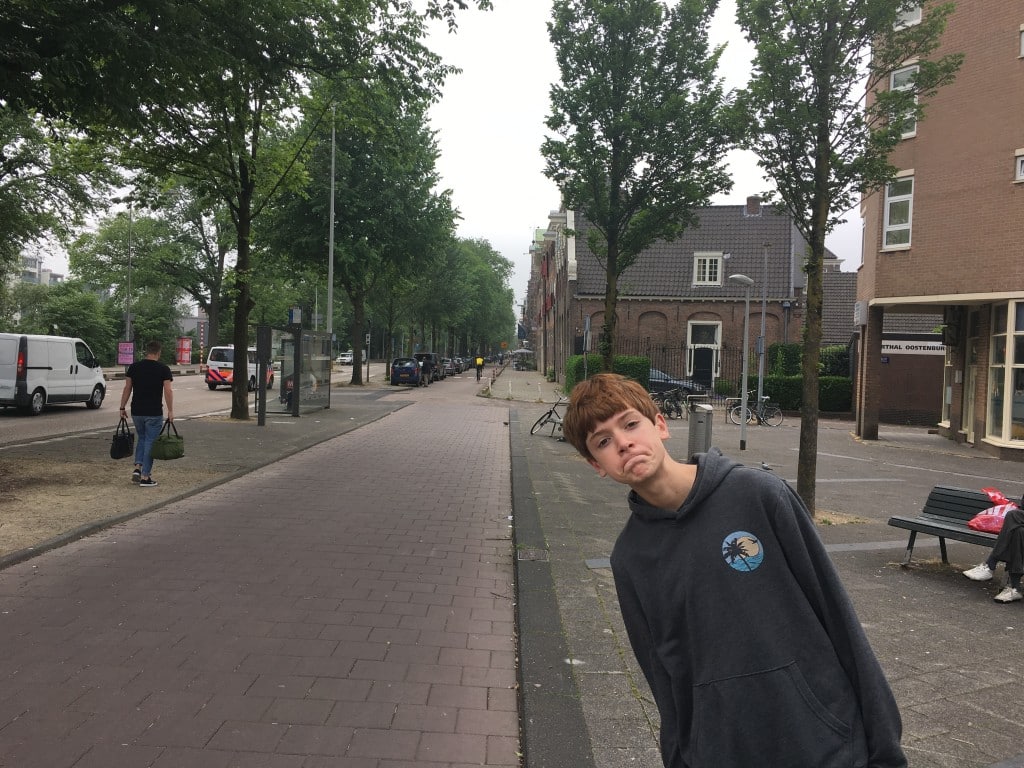 Day 8: We started the day at the Anne Frank Museum. If we're coming all the way to Amsterdam you can bet I wasn't going to let the opportunity to visit Anne Frank's house pass us by. My one regret was that I didn't take the time to read the book before we visited. It has been over thirty years since I've read it and a refresher would have made the experience all that more meaningful. Thankfully, we purchased tickets several weeks in advance as you must have a reservation and they sell out very quickly. Unfortunately, I didn't get any pics of the museum because one, I forgot and two, the outside is pretty underwhelming and three, no pics allowed on the inside. I did, however, purchase the book in the gift shop and a journal made to look like Anne's journal.
That afternoon we biked to a treetops ropes course attraction called Fun Forest. It reminded me of summer camp as a kid where we would get into harnesses, walk the tight rope courses between trees then zip down a zip line. There were fun videos but alas, they got lost in the ether.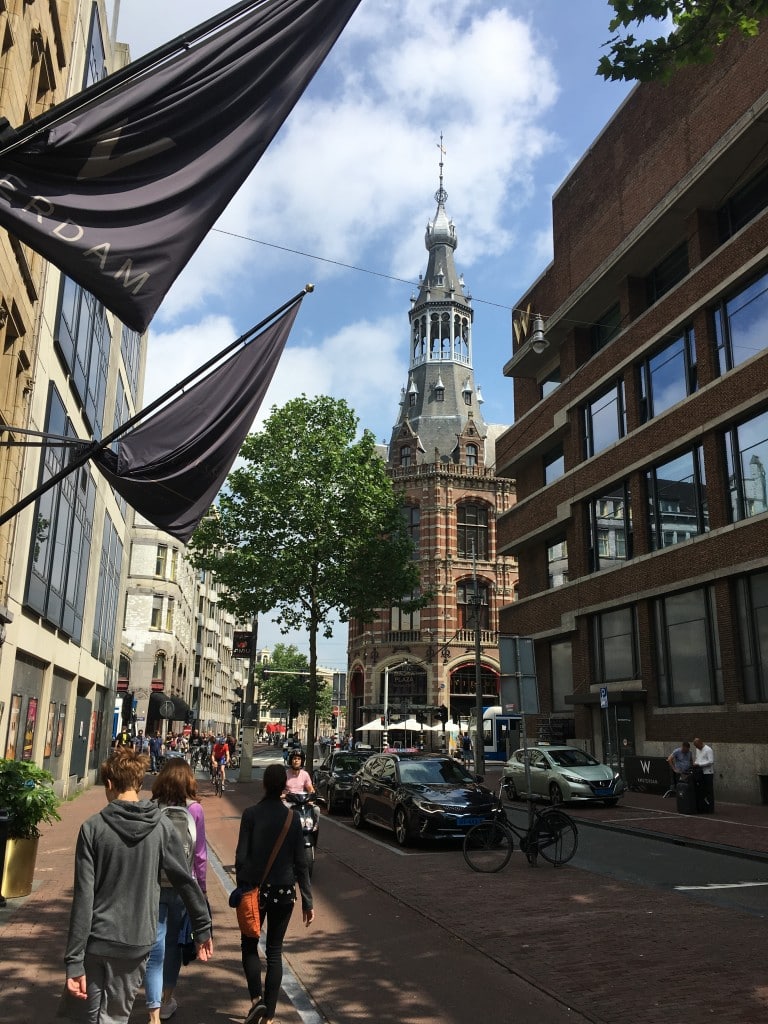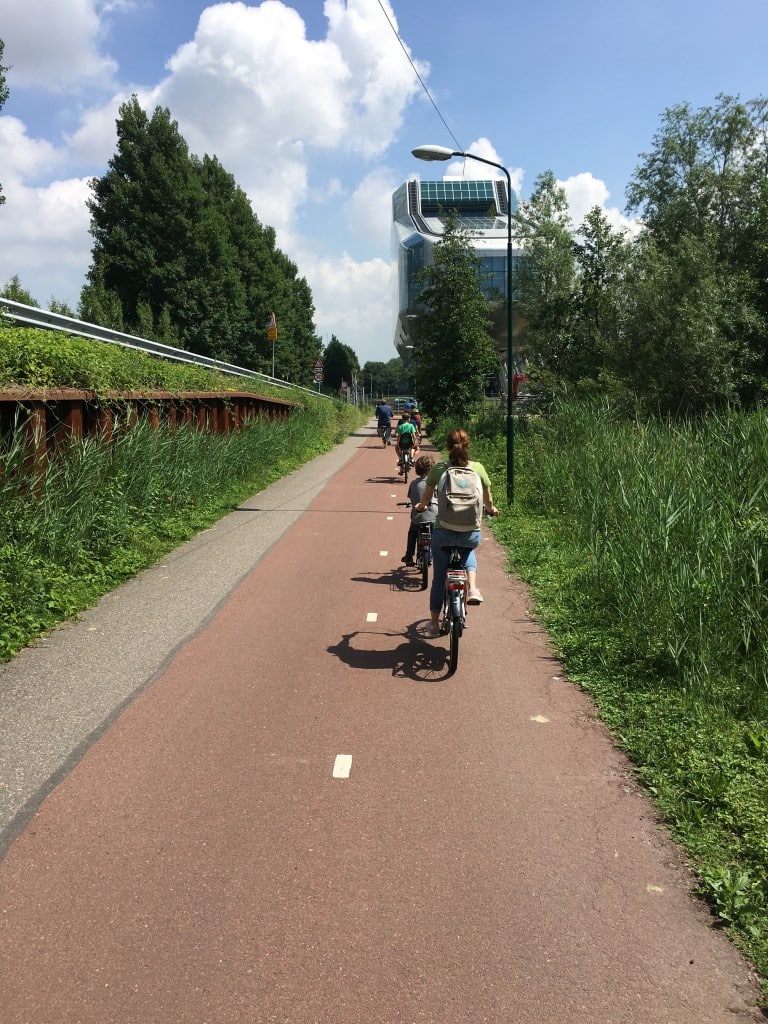 Dear Husband took this video on part of our bike ride. I may seem calm but in actuality I'm super stressed at how close Addison is hugging the edge of the bike lane on the traffic side. For someone who is inexperienced, riding a bike through traffic is a lot like real life Frogger.
Day 9: We set out on our own with a long list of things to see. We bought iAmsterdam cards and I was bound and determined that they would pay for themselves.
First stop was the Museum of Our Lord In The Attic. Mostly I wanted to see this museum because the name seemed so silly. It turned out to be one of my favorite museums. It gave a wonderful overview of what life was like in the 1600s and then you see a hidden Catholic church in a merchant's home that is delightful. The Lord really was in the attic.
Next we visited the oldest building in Amsterdam, Oude Kerk. Originally a cathedral it is now a contemporary art space. Artists are allowed to showcase their work. This month was a head scratcher. The artist covered every window with red film to simulate a dark room. I don't think it had the effect on me that the artist had hoped for as my eyes hurt after a few minutes and the word Redrum kept running through my head.
Our next stop was the Portuguese Synagogue where all men are asked to wear a yamaka when inside the synagogue. Before this religious and cultural experience we had to skirt the Red Light District to get to our destination. Sorry, I didn't have time to get my phone out for pics what we saw in the district.
A day of extremes and various types of education to be sure.
Finally, we gave our tired feet a rest by taking a canal boat ride. Normally, I wouldn't advise spending money on this but the ride came with our iAmsterdam tickets so we decided to try it. The boat was painfully slow but we were tired and hot so maybe it would have been more enjoyable on a cooler day.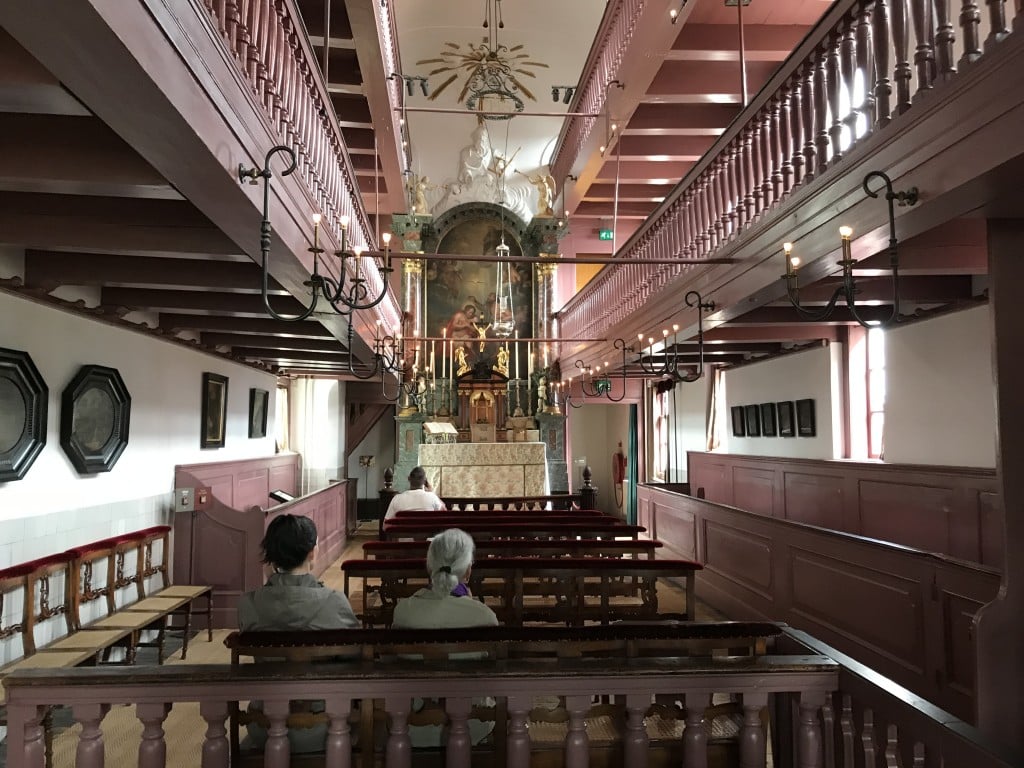 Museum of our Lord in the Attic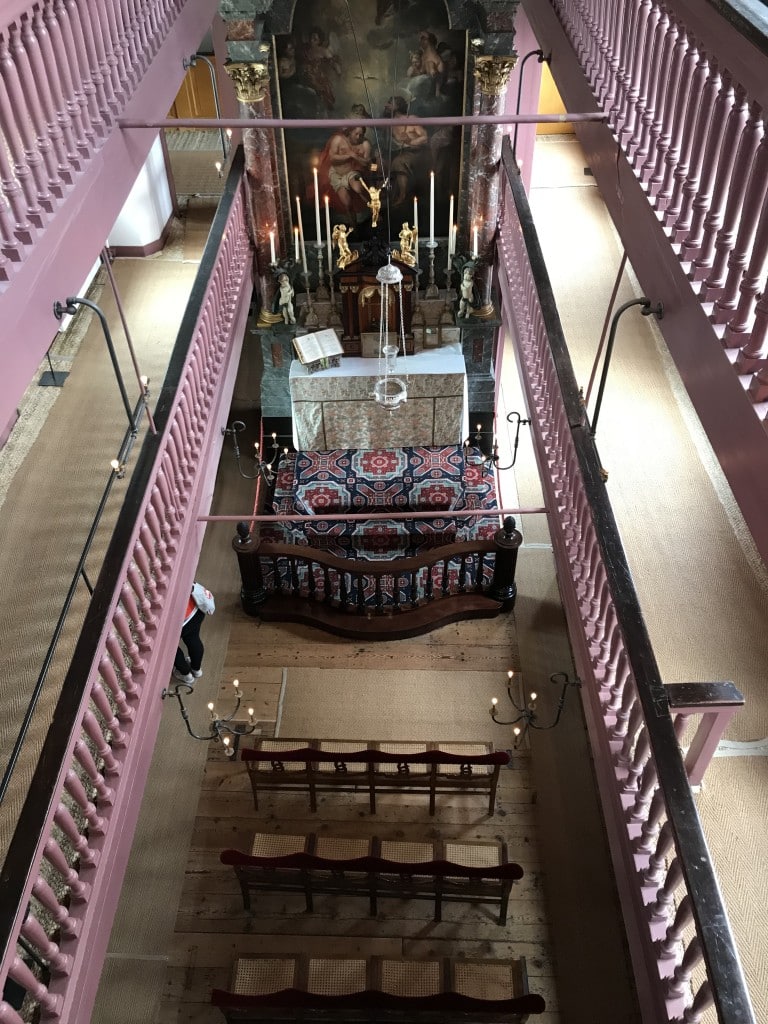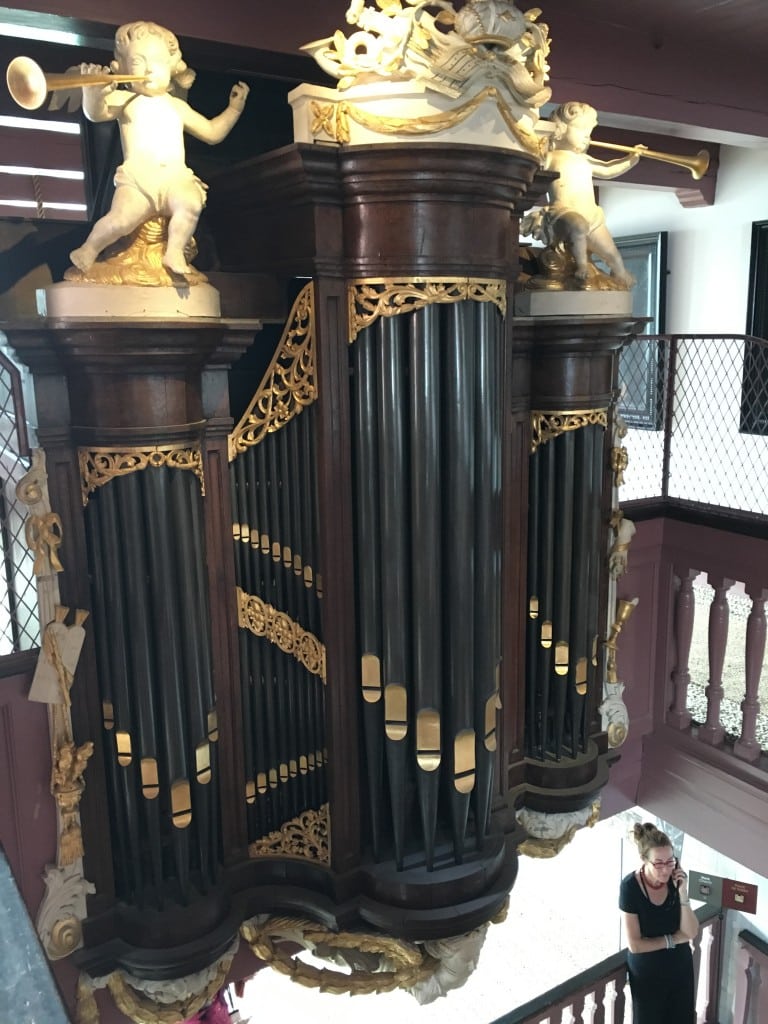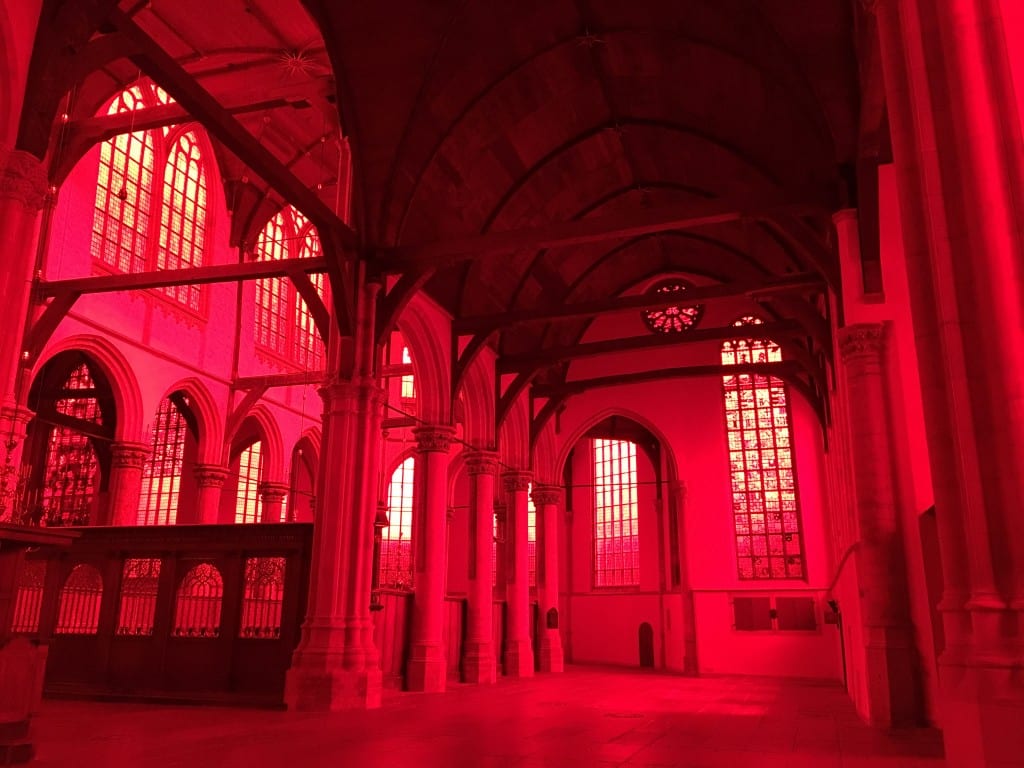 Oude Kerk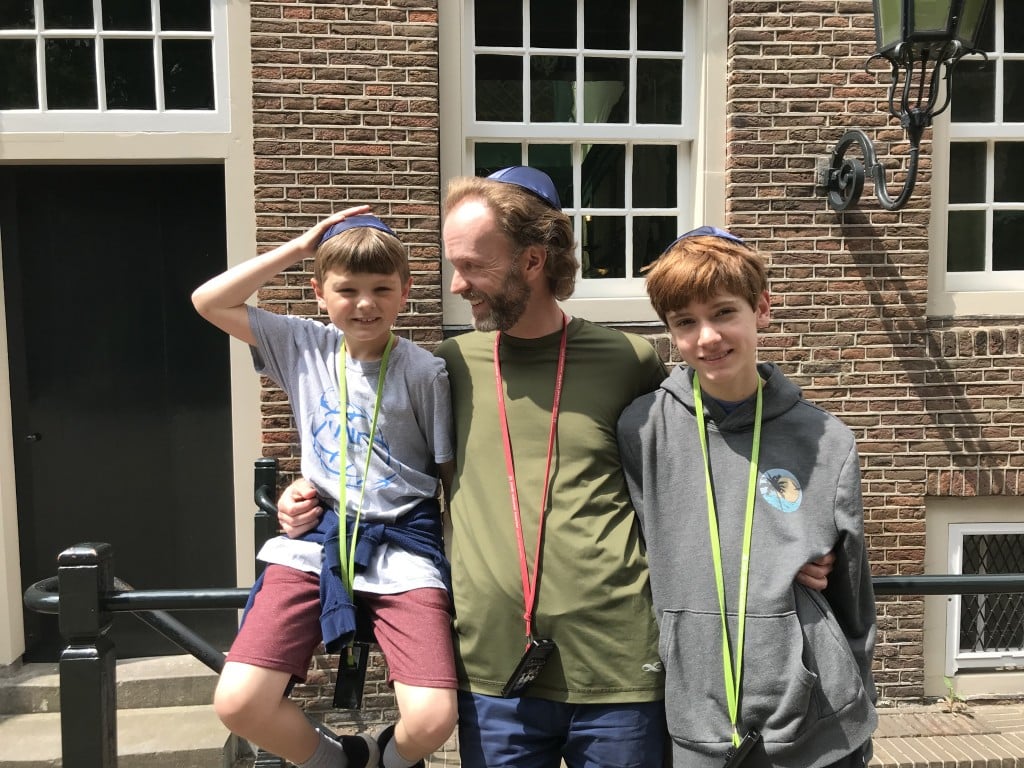 Portuguese Synagogue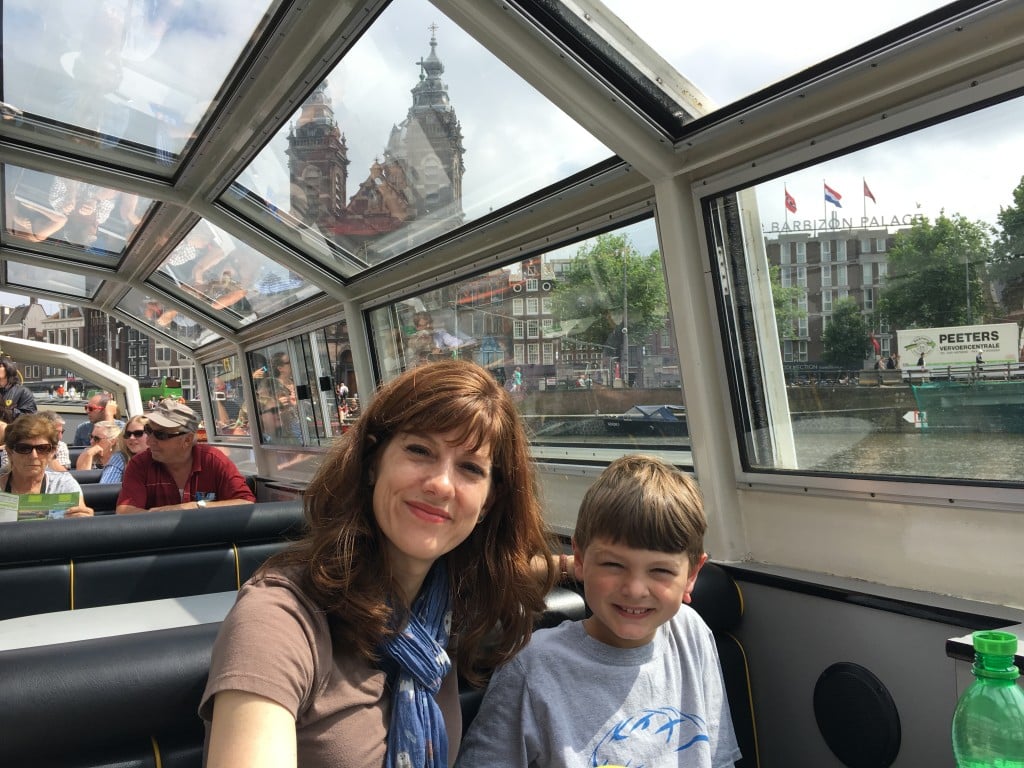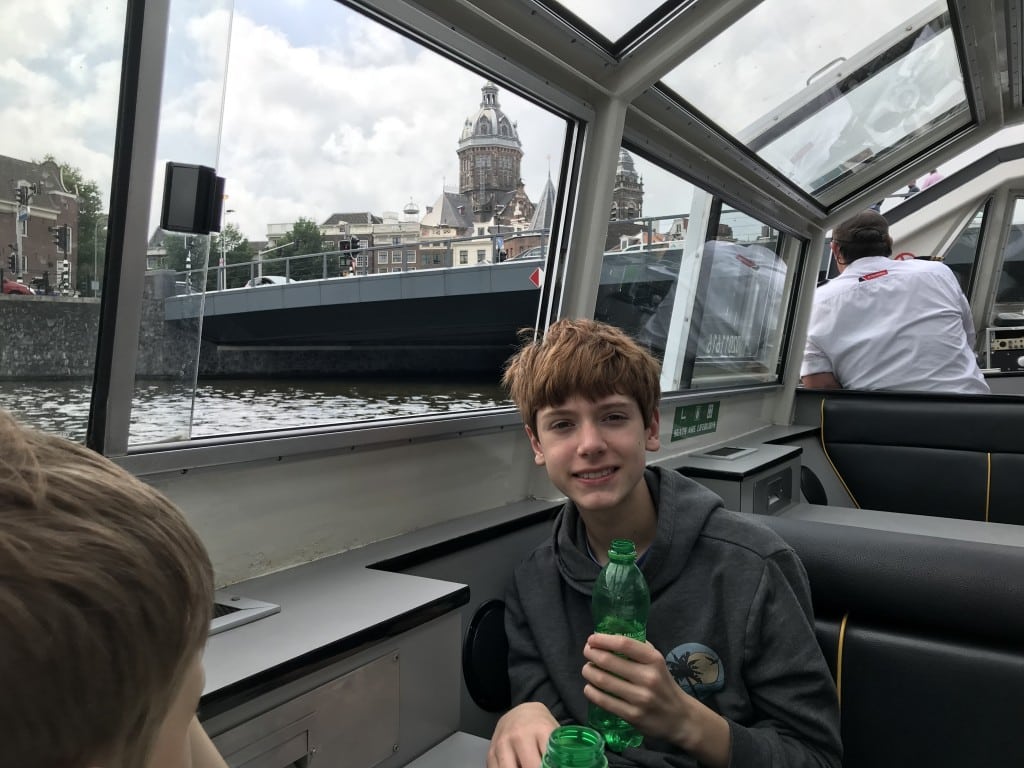 Coming up….more museums, boat rides, and goat farms.