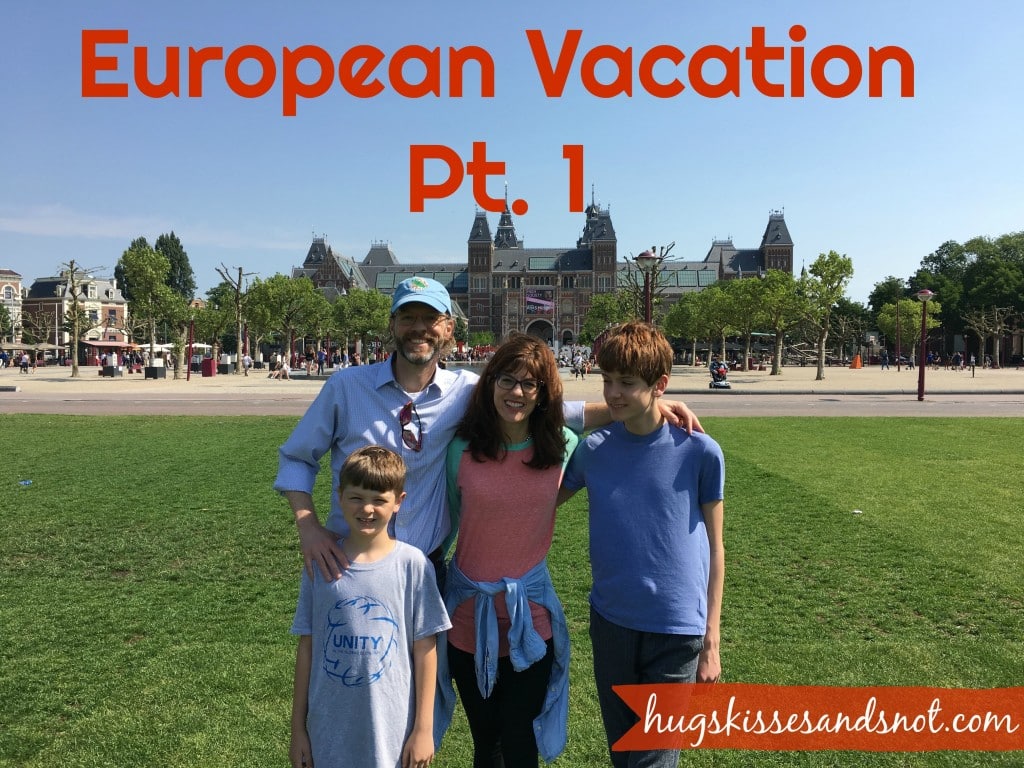 We recently returned from a European vacation of a lifetime. We took our boys to Amsterdam and London. Why Amsterdam? We have family that lives there and they have two little boys near Harry's age. Visiting a foreign country and staying with people who know the area and language makes all the difference in the world.
They are American's but have been living overseas for several years. They have been in Amsterdam for a couple of years and have the lay of the land and how to navigate the city. They shared a little bit of their knowledge with us as we fumbled around the public trams and even attempted to partake in the bicycle culture.
The best way to get over jet lag is to jump right into the time of day it is when you arrive and resist the urge to take a nap. We arrived on a Sunday morning. After putting our luggage away we started exploring the city. Walking through public spaces and taking public transport is a great way to get your bearings and feel for the city. It also kept all of us awake until after dinner.
We spent the first day planning our stay and unpacking then it was off to our first adventure: London.
I purchased train tickets a few weeks before our trip not realizing that purchasing train tickets is similar to purchasing airline tickets. They were more expensive than I thought they would be and I probably would have saved a little money had I bought them further in advance of our trip. Another thing I didn't realize is that unlike traveling by air, arrival time at the train station is a lot less than at an airport. We did a lot of hurry up and wait as they don't post the platform you will be departing from until about twenty minutes prior to departure.
One thing I did realize from this train trip is that I only want to travel by train from now on. Unfortunately, that wish is impossible as the air and auto industry killed passenger train travel in the United States in the early twentieth century but I'm holding out for a comeback. Come on fossil fuel scarcity; you're my only hope.
Traveling by train was a dream. Yes, it took twice as long as traveling by plane but if I created a graph that showed the levels of stress and comfort on a train vs. the levels of stress and comfort via airplane it would be obvious. I feel like Mr. Toad in the Wind and The Willows when he discovered a new travel obsession. Trains are the only way to travel and everything else is uncivilized.
We arrived at Kings Cross and I had our exact route mapped out to our VRBO rental in Vauxhall. Thanks to the home owner, we had detailed directions to our apartment down to the "take a left at the pub, pass through the columns, then stay to the right on the path through the park".
We only had three nights in London so it was a whirlwind of activity from morning until night. In three and a half days we saw the Tower of London, the Crown Jewels (made so much more amazing thanks to our obsession with The Crown on Netflix), then a matinée of Wicked. We took a day trip tour to Warwick Castle, Stratford Upon Avon, Oxford, and a drive through the Cotswolds. I am now ready to move to an English village and spend my days backpacking through the country side, drinking tea, and finding every cozy corner to sit and write my heart out.
We experienced rush hour on the tube and got close and personal with strangers as we literally pushed ourselves onto the train and had to duck our heads so the door would close. We marveled at Buckingham Palace then strolled through St. James Park where we happened upon a military band concert. We missed visiting hours for Westminster Abbey but marveled at the outside before hoofing it to St. Paul's Cathedral. On the way we sang Feed The Birds and as we rounded the corner to find the steps, instead of a little old woman selling bags of seed we found a seagull eating a pigeon. Perfect.
Before heading to Heathrow for our flight back to Amsterdam, We had breakfast, tea and scones in an English tea shop. Dear Husband ordered a traditional English breakfast that could have fed all of us plus two. I tried to find a train schedule that would work for our return trip but alas, all of the arrival times were very late at night. I opted to fly back since we had given our boys the train experience on the way over.
That, friends, is an abbreviated version of our time in London. We barely scratched the surface of things to do and left wanting more. A return trip is in order as we didn't have time to visit any museums or attend any services or concerts offered at the various churches.
Day one: Shaking off the airplane germs and trying to stay awake after a nine-hour flight.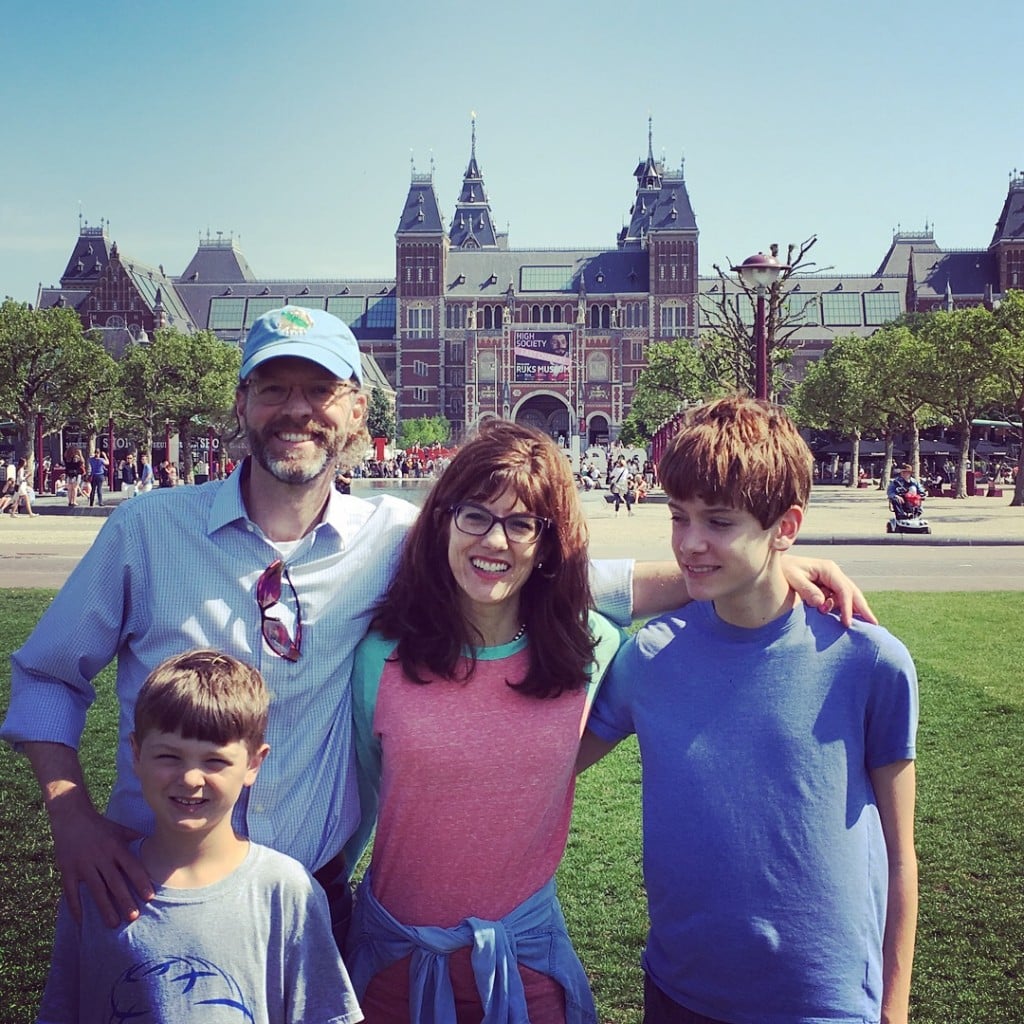 Rijks Museum, Amsterdam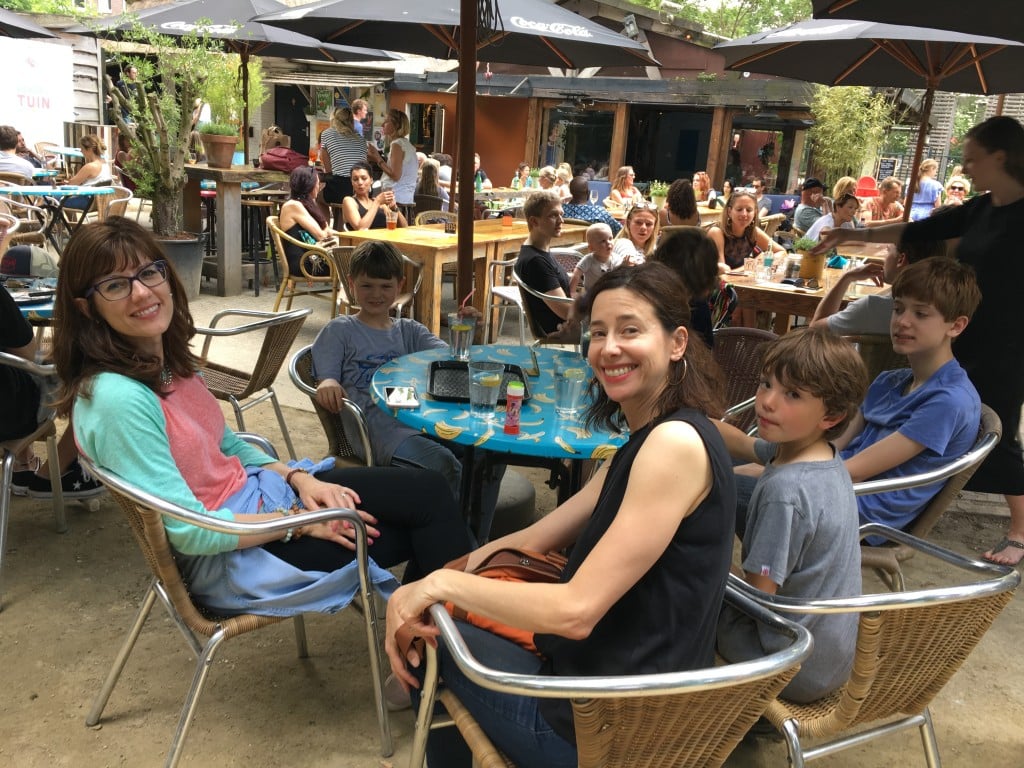 Vondelpark, Amsterdam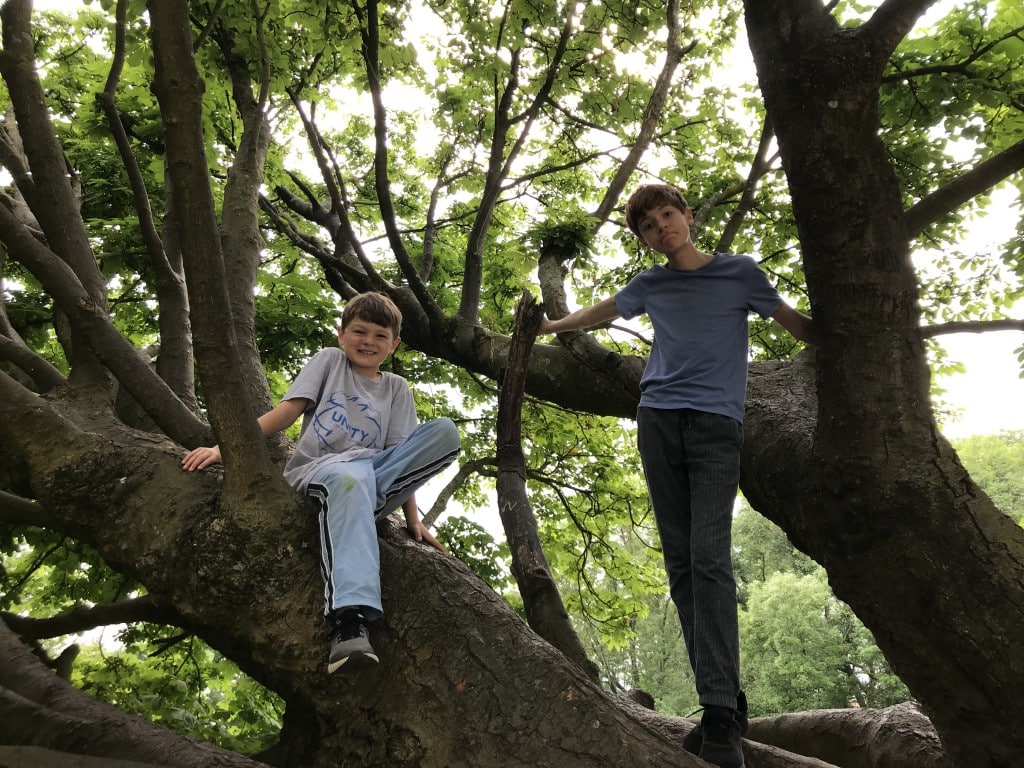 Vondelpark, Amsterdam
Day two: Exploring the Maritime Museum in Amsterdam, taking in the beauty of the city, and visiting Haarlem. Haarlem is an easy bus ride less than an hour outside of Amsterdam. It has a much more laid back and slow-paced feel. It is also features an alternate Anne Frank type house but it is closed on Mondays. Instead we wandered around the square, explored a beautiful old church, marveled at its organ then ate lunch in the shade of its spire.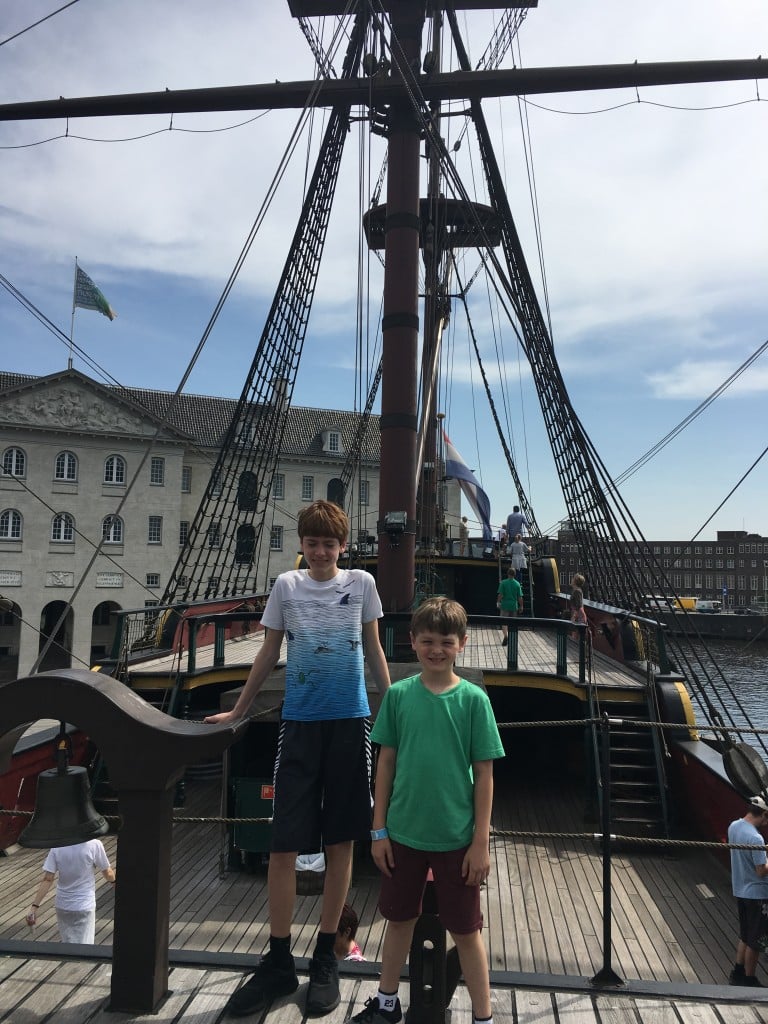 Maritime Museum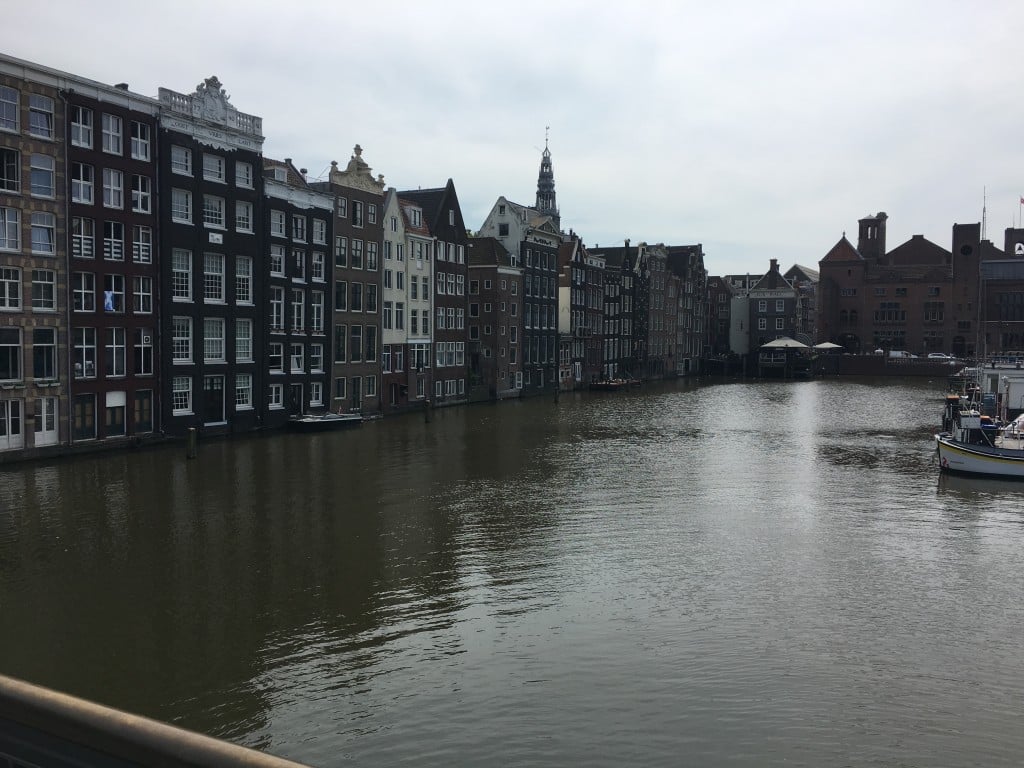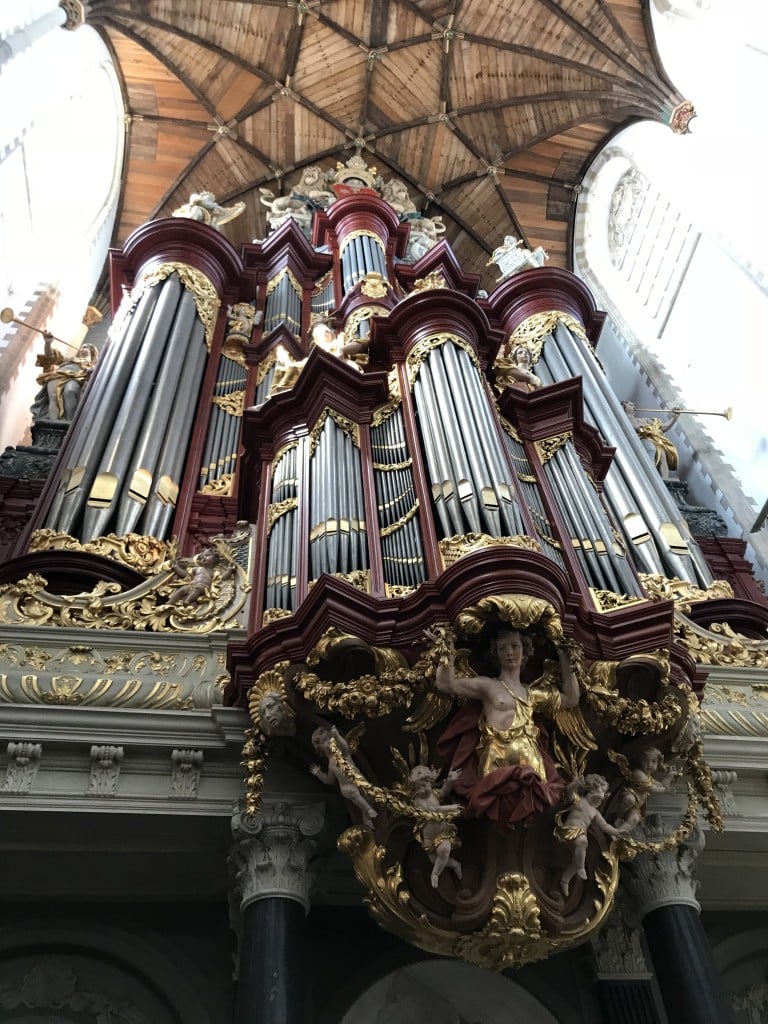 Grote Kerk, Haarlem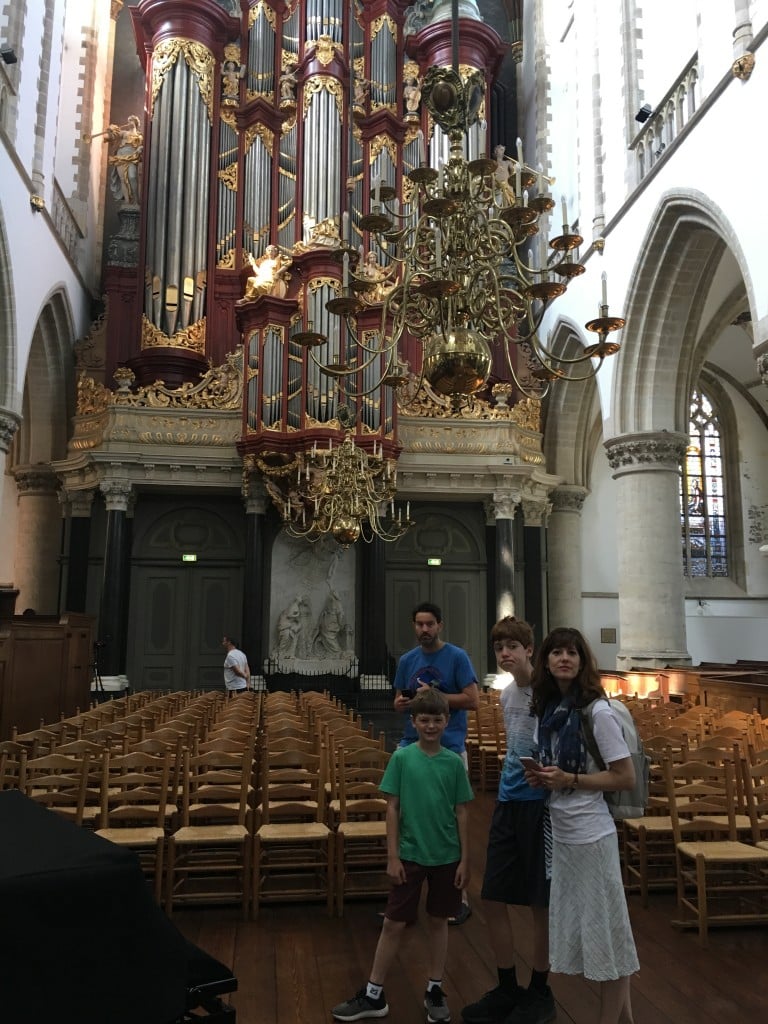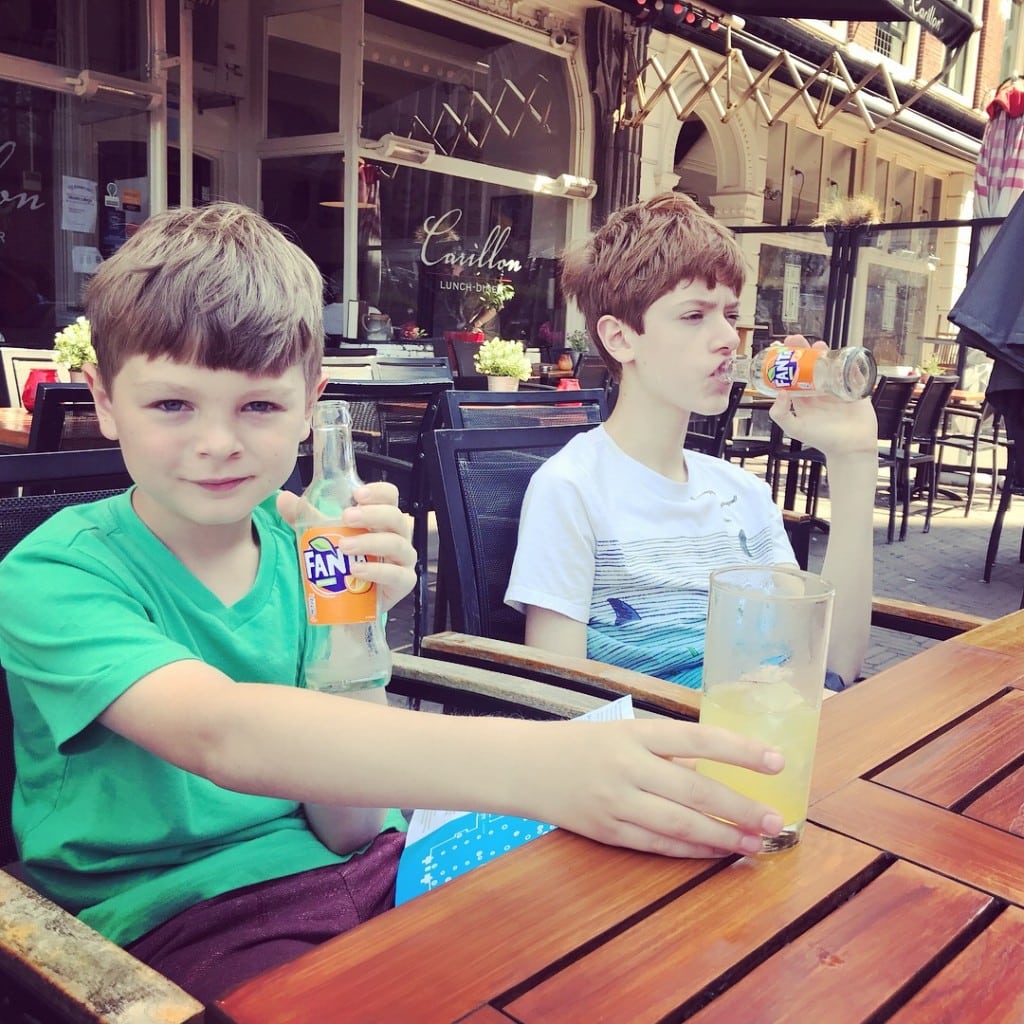 Haarlem, Netherlands
Day Three: We found my doppelganger in the Brussels train station. I discovered that train is the only way to travel and we rented the most precious apartment in London.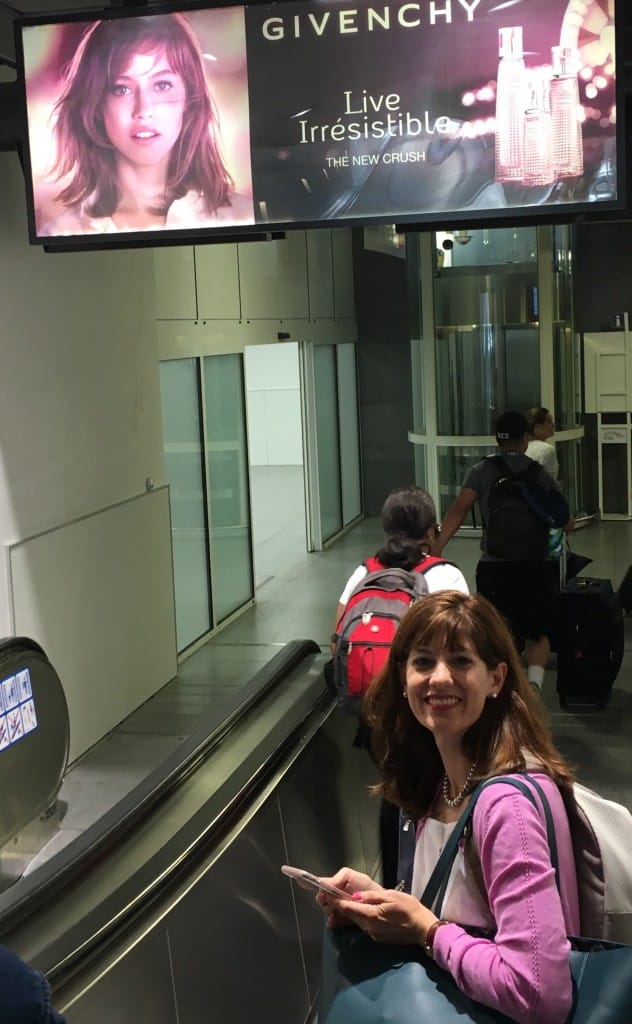 Brussels train station
Eurostar from Amsterdam to London with a change in Brussels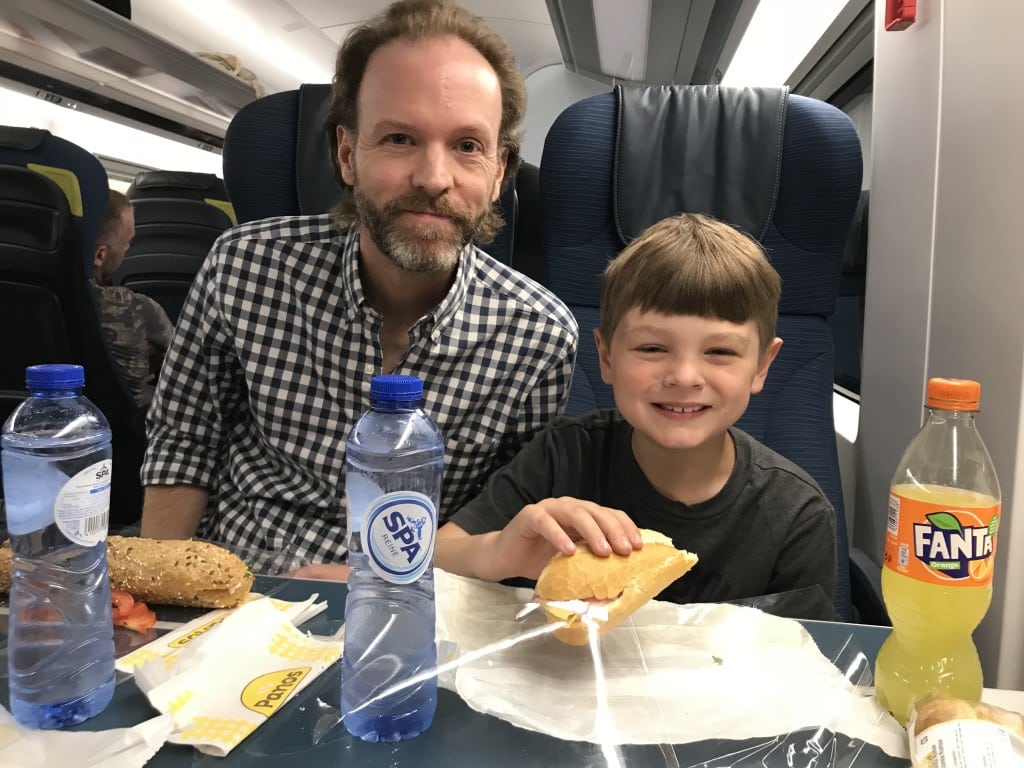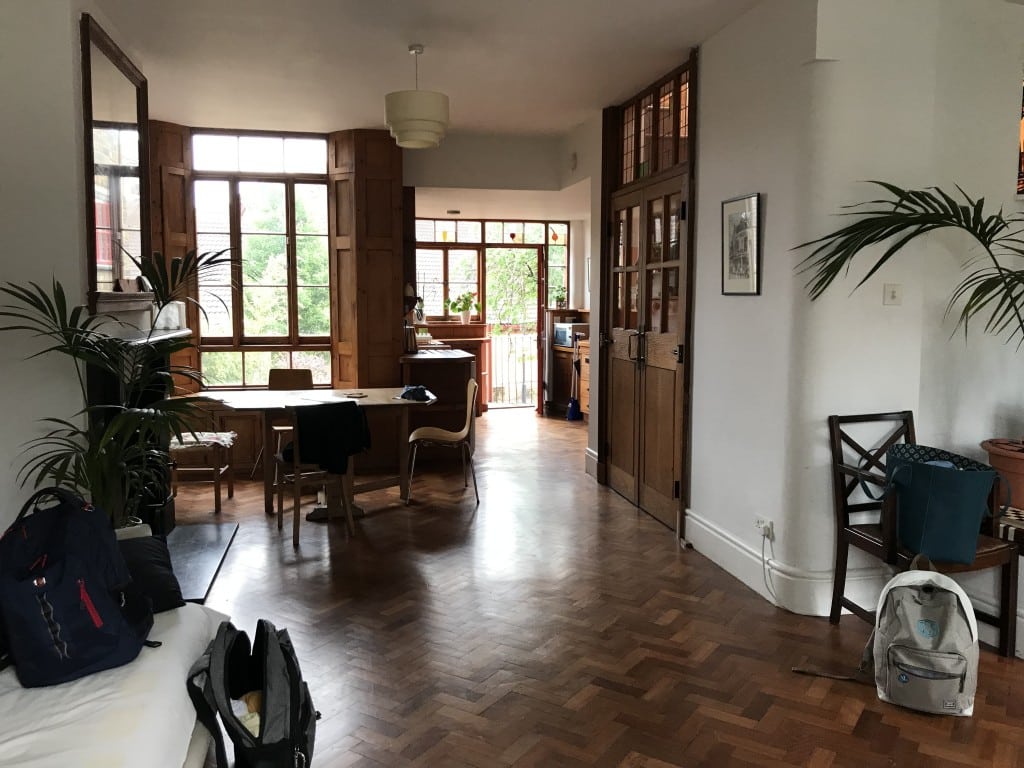 VRBO rental in Lambeth next to Vauxhall gardens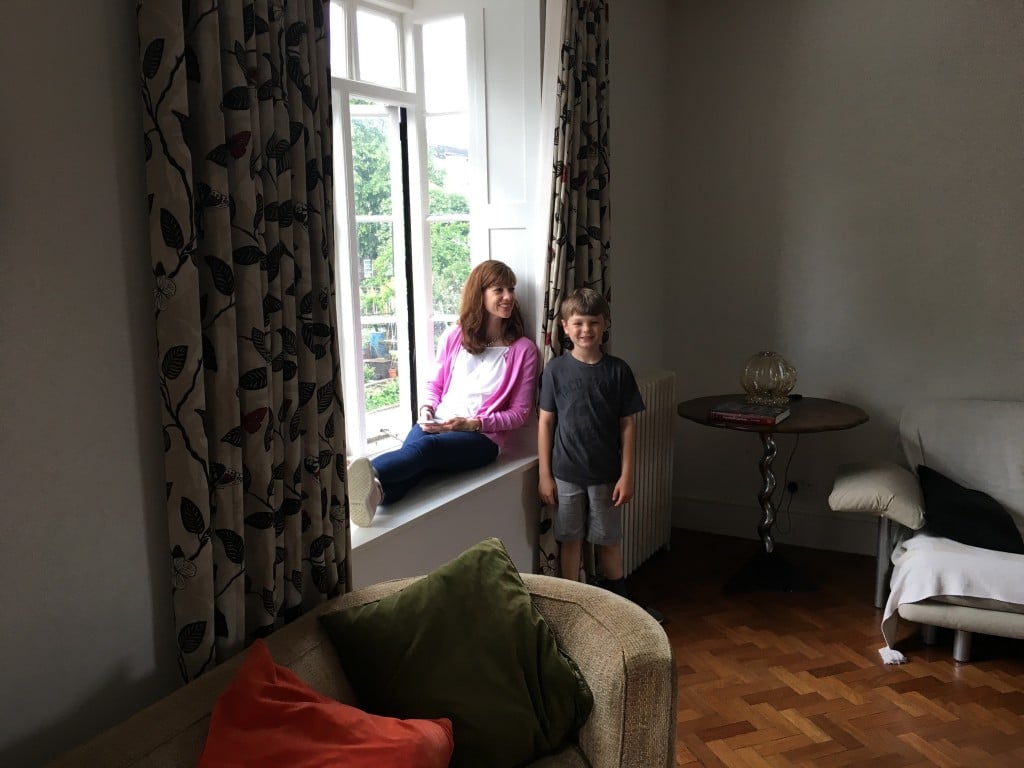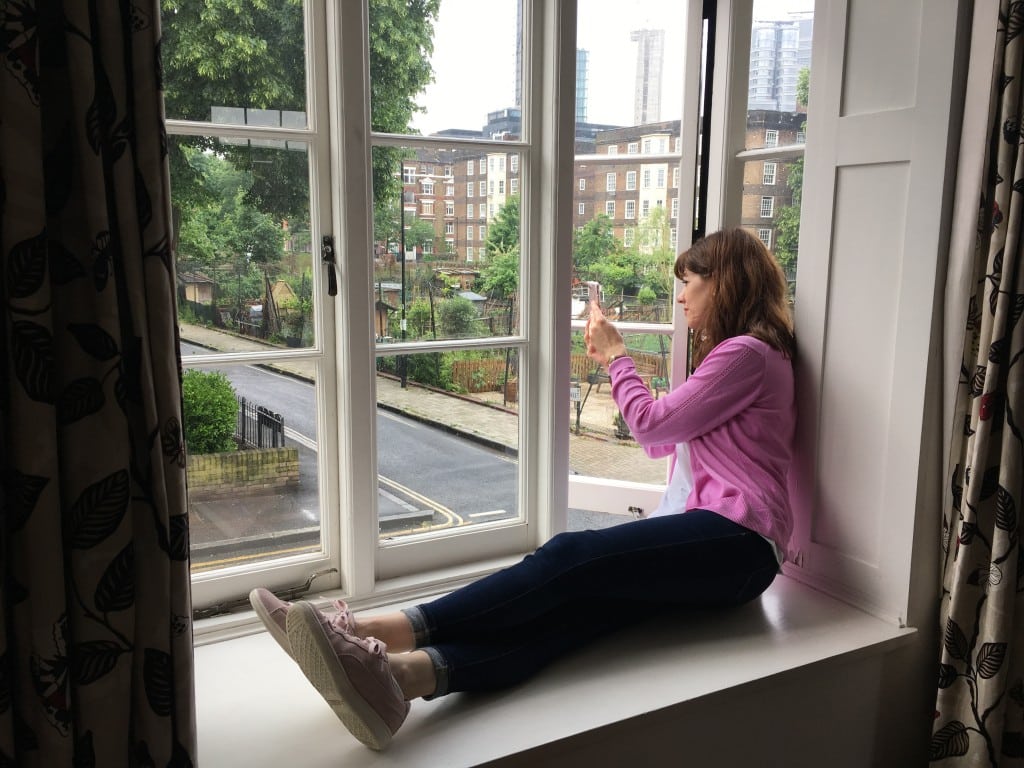 Day Four: Tower of London tour including the Crown Jewels followed by a matinée at Victoria theatre to see Wicked. Stroll past Buckingham Palace then through St. James park. There is a window open in the palace and I like to think that the Queen was inside having her tea. No one can dispute it otherwise so I'm going to go ahead and say that is exactly what happened.
I confirmed what I've always known in my heart…my favorite weather is London weather. Foggy and just chilly enough for a rain coat and scarf.
Something we learned while in London: you can get around the city without cell service. We relied strictly on wifi for our phones so we didn't have google maps at our disposal. However, there are maps all over the city for tourists so we would snap a pic of the nearest map to get our bearings and use it to find the tube station we needed or site we wanted to see.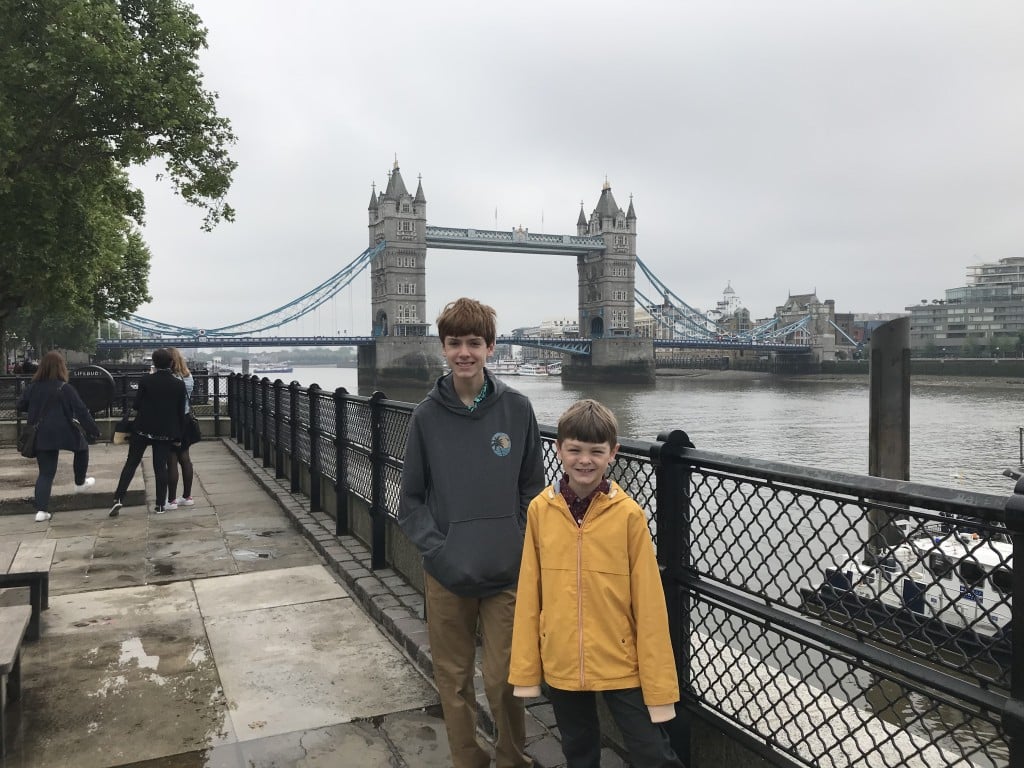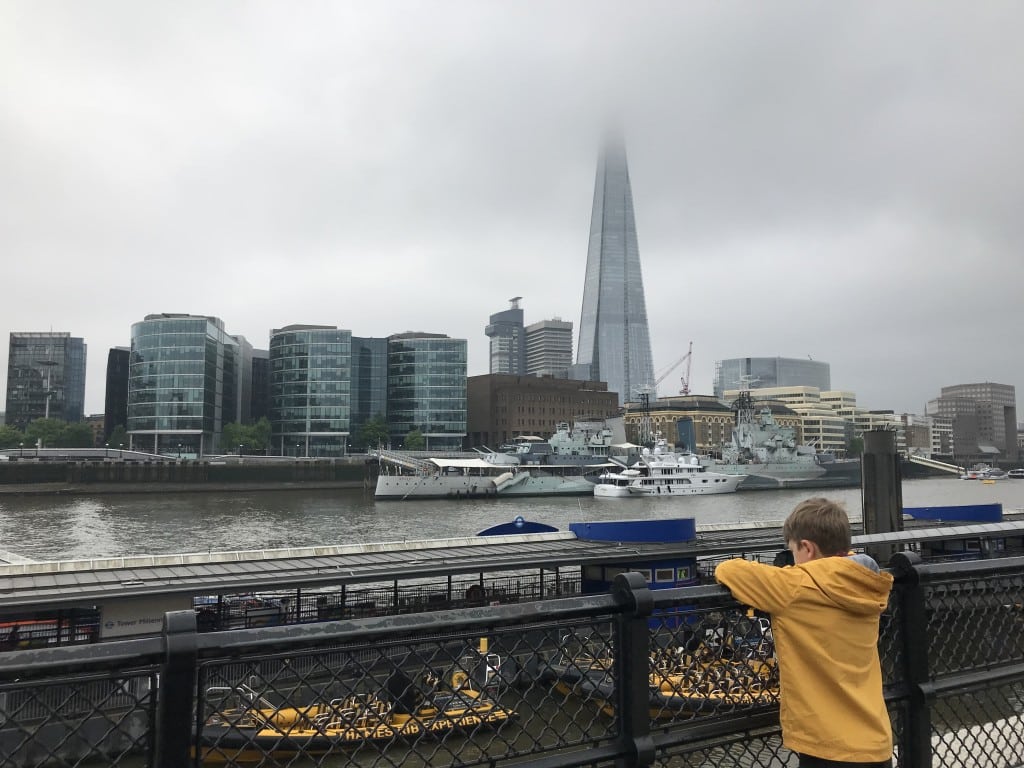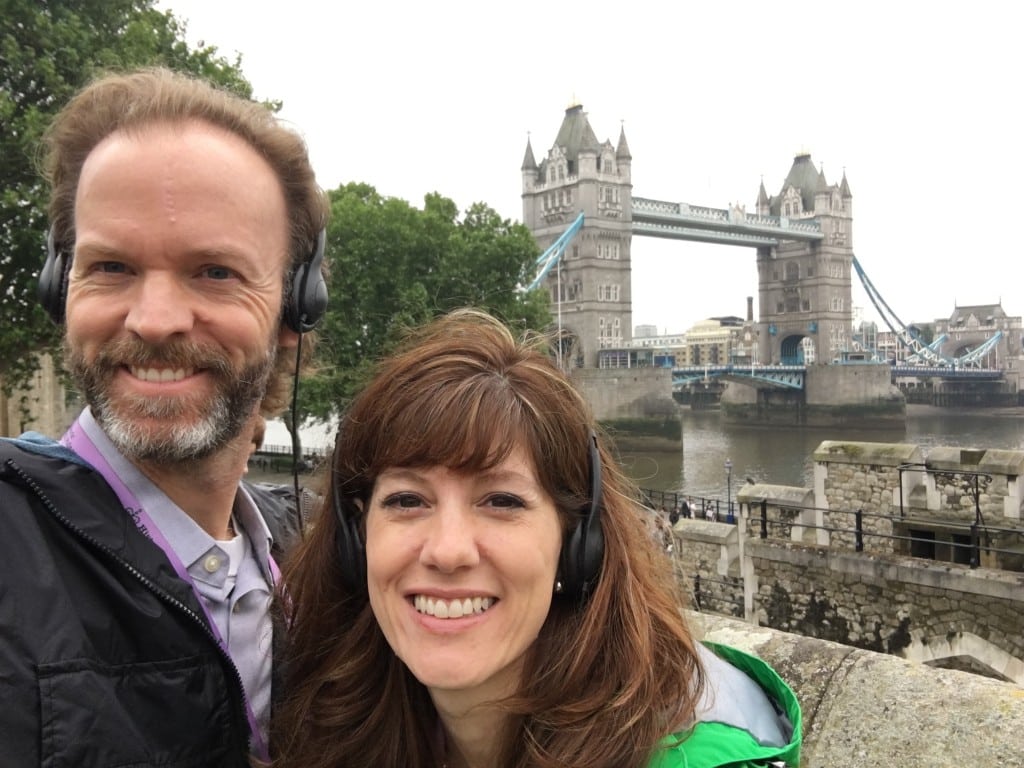 Bring on all the history via audio tour.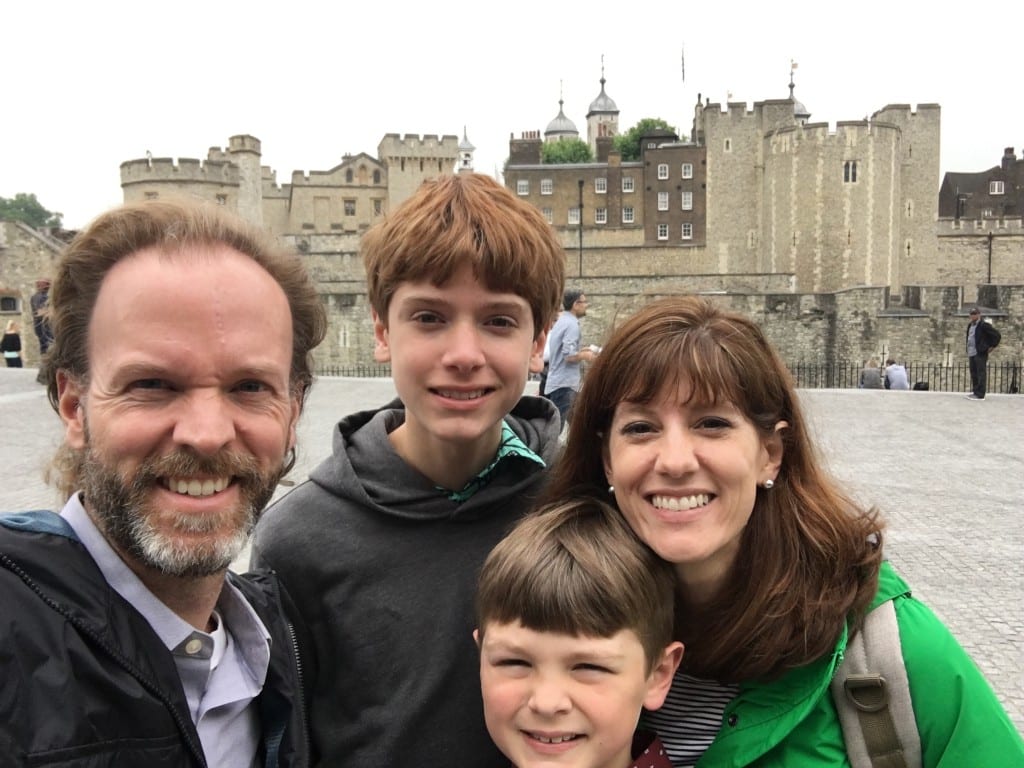 Tower of London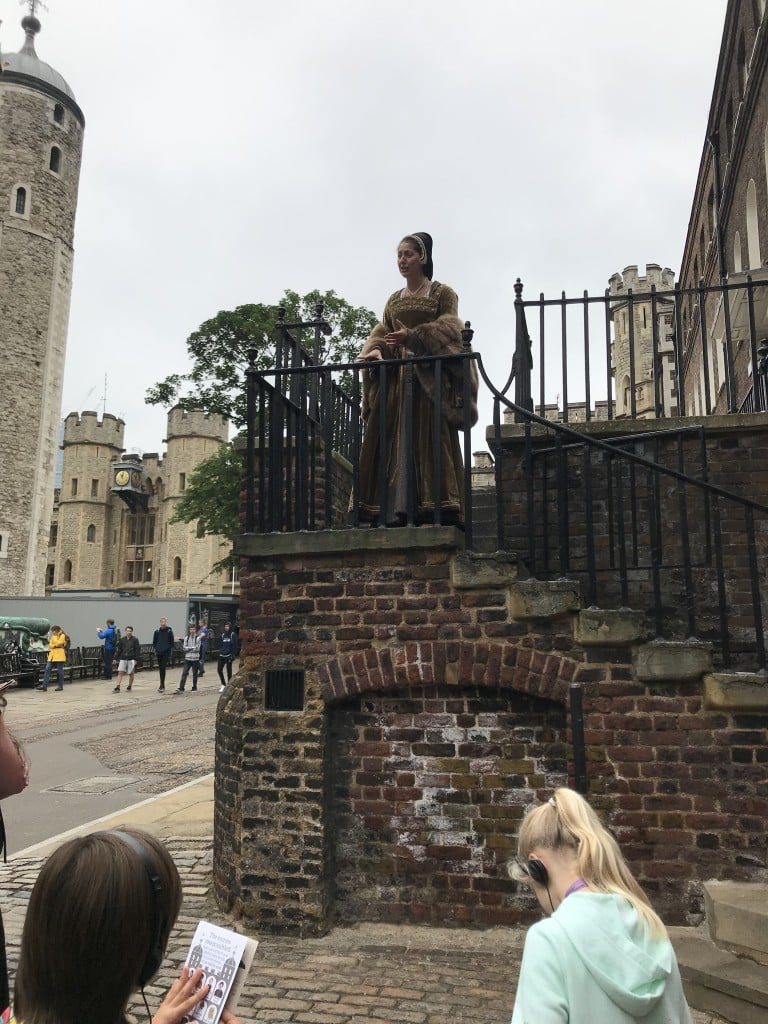 Tower of London character actor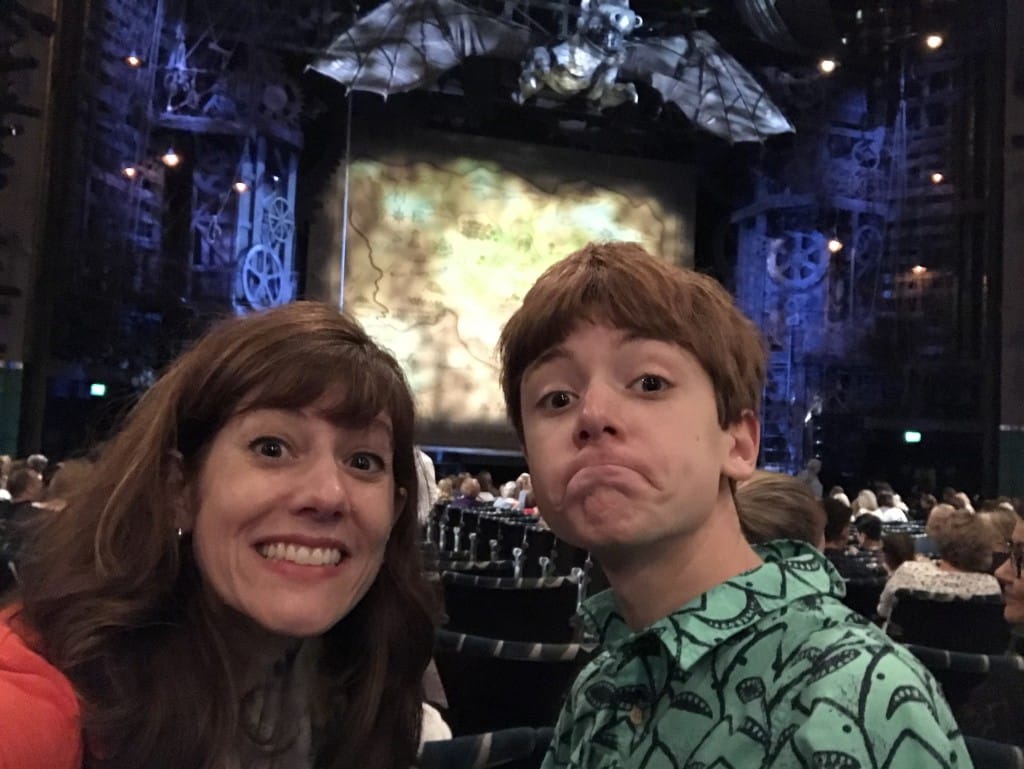 Wicked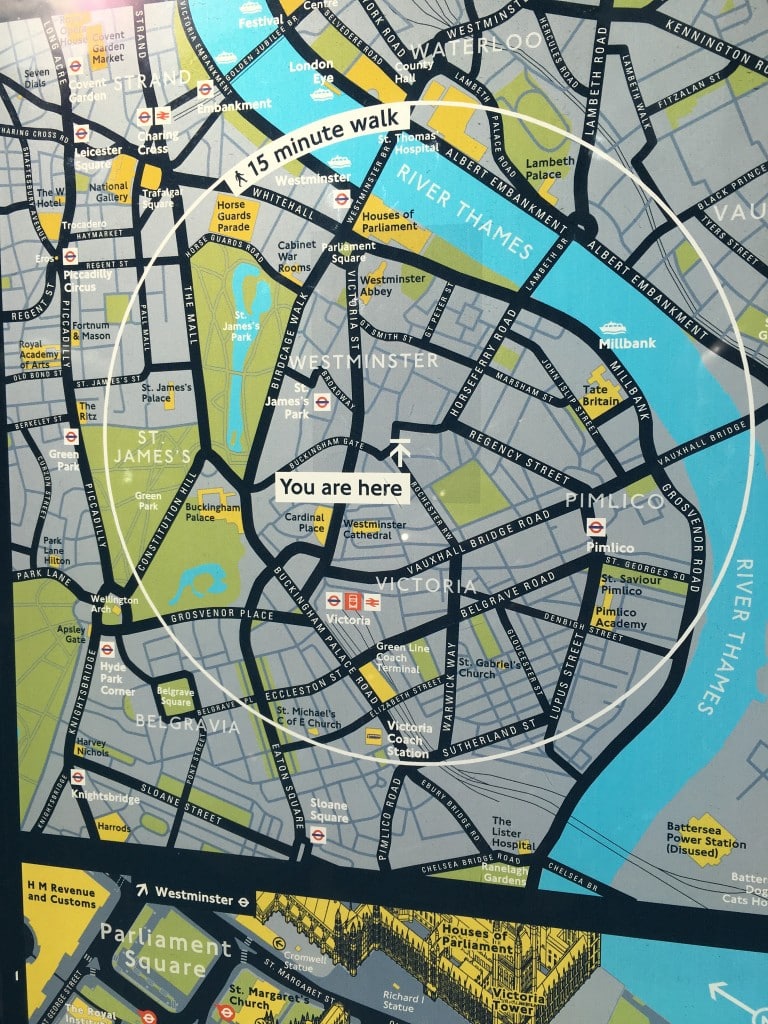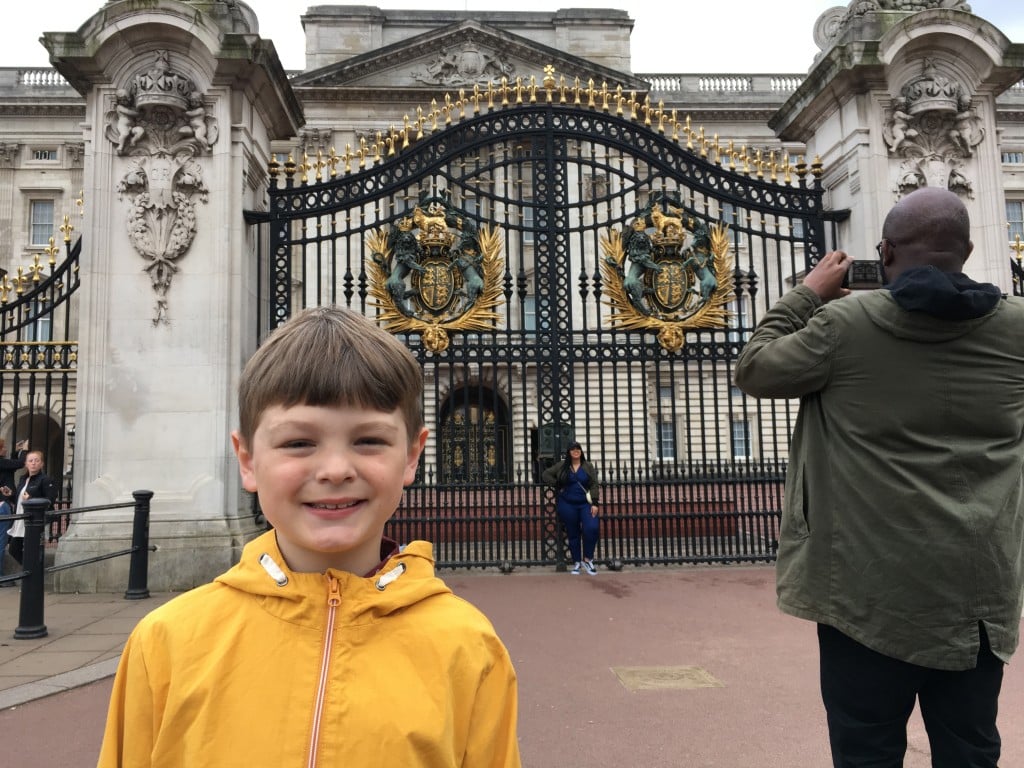 Buckingham Palace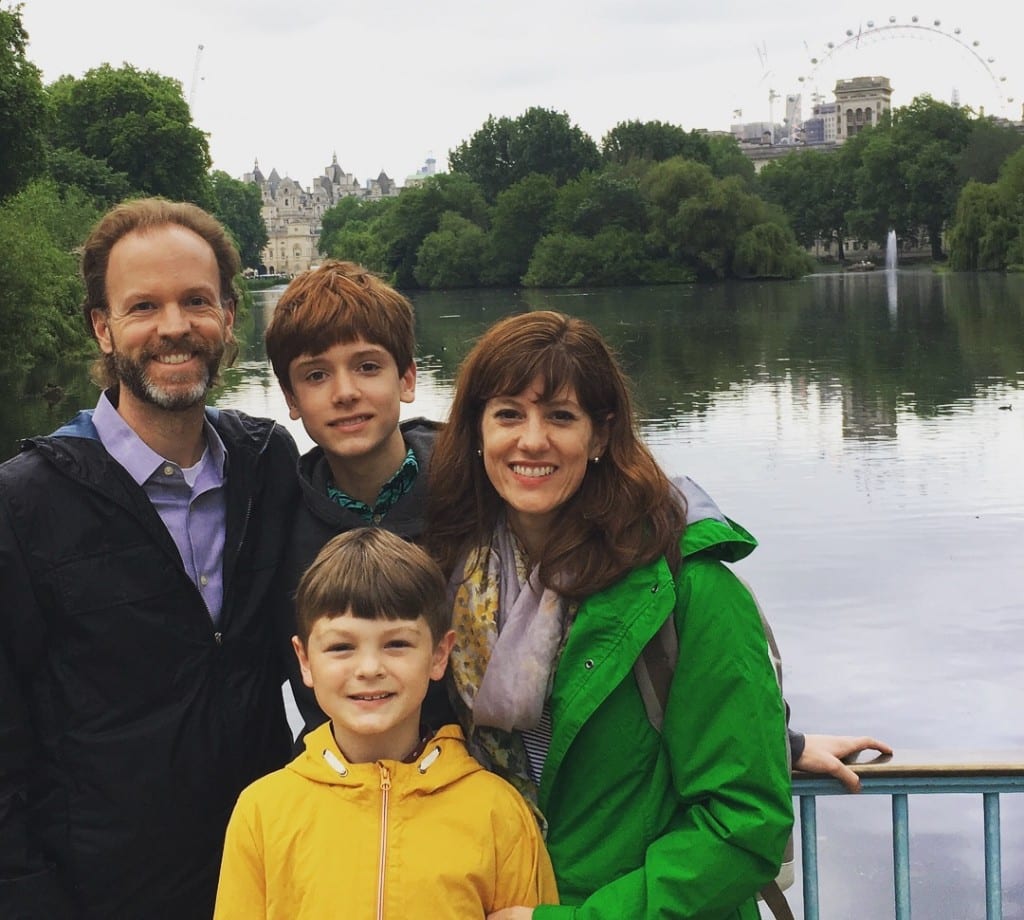 St. James Park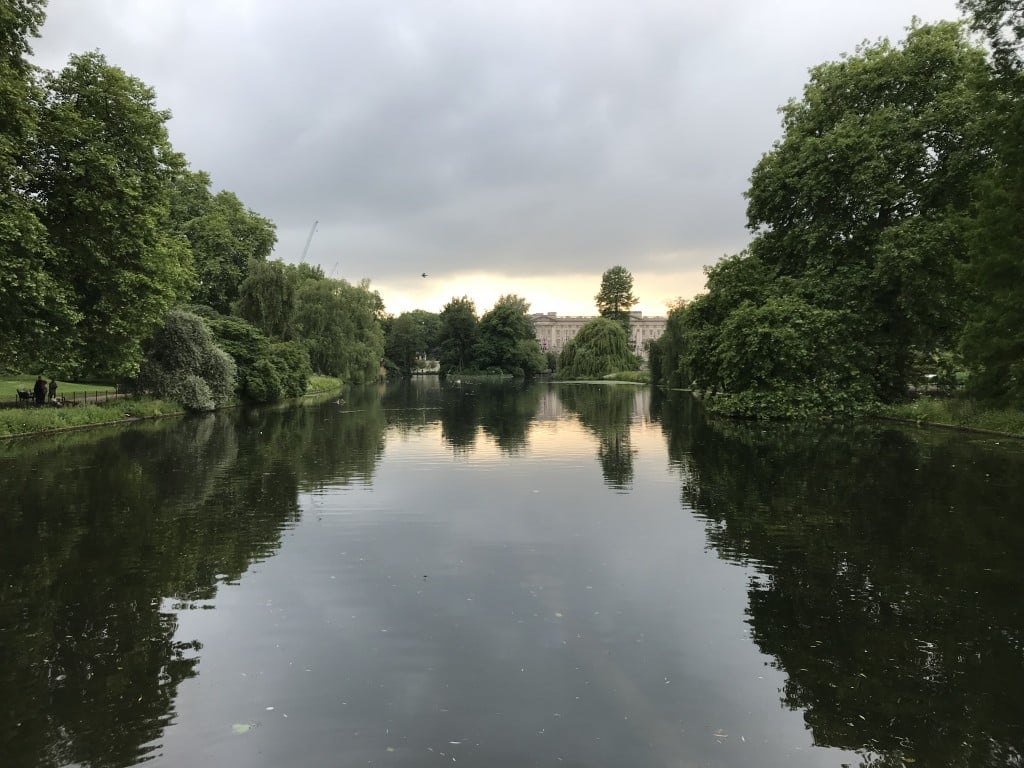 St. James park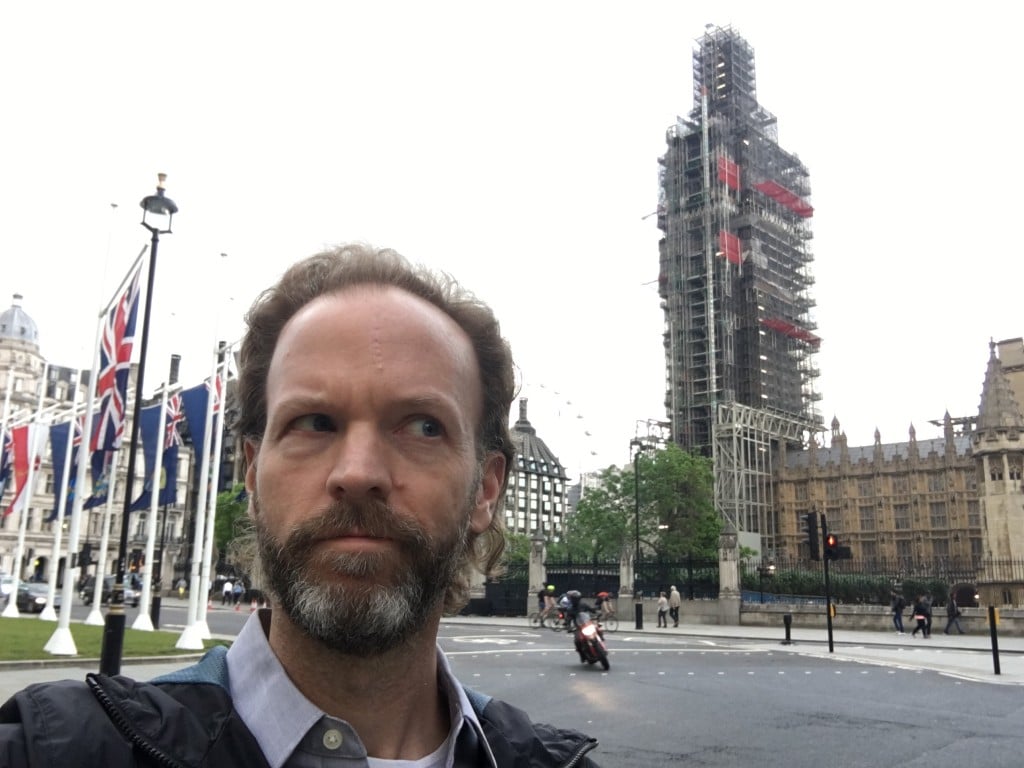 Big Ben…under construction
Day Five: We took a coach tour to locations outside of London. The tour stopped at three attractions: Warwick Castle, Stratford-Upon-Avon, and Oxford. At each stop we wished we could spend more time but the tour was on a time schedule. The upside of a per-arranged tour is that they do all the heavy lifting for you…driving, entrance tickets, tour guide. The down side is that you have to stick to a very strict schedule. There wasn't much time to really explore and experience each location but instead, gave us an overview and whetted our appetites for sites we would like to come back to visit on our own time.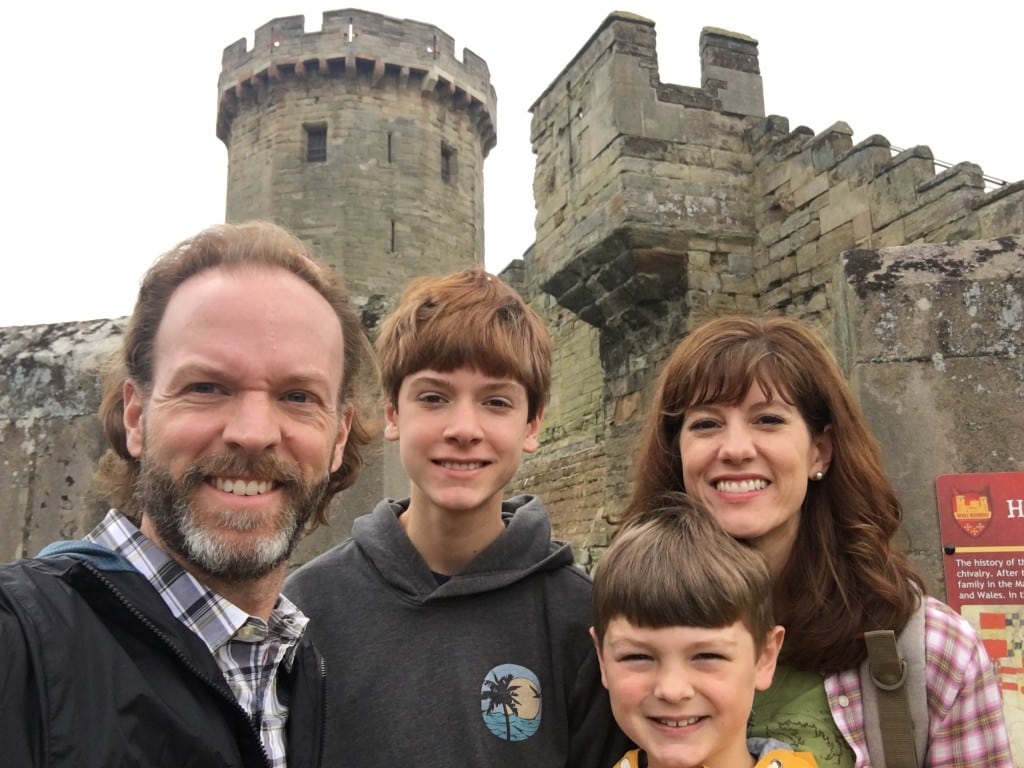 Warwick Castle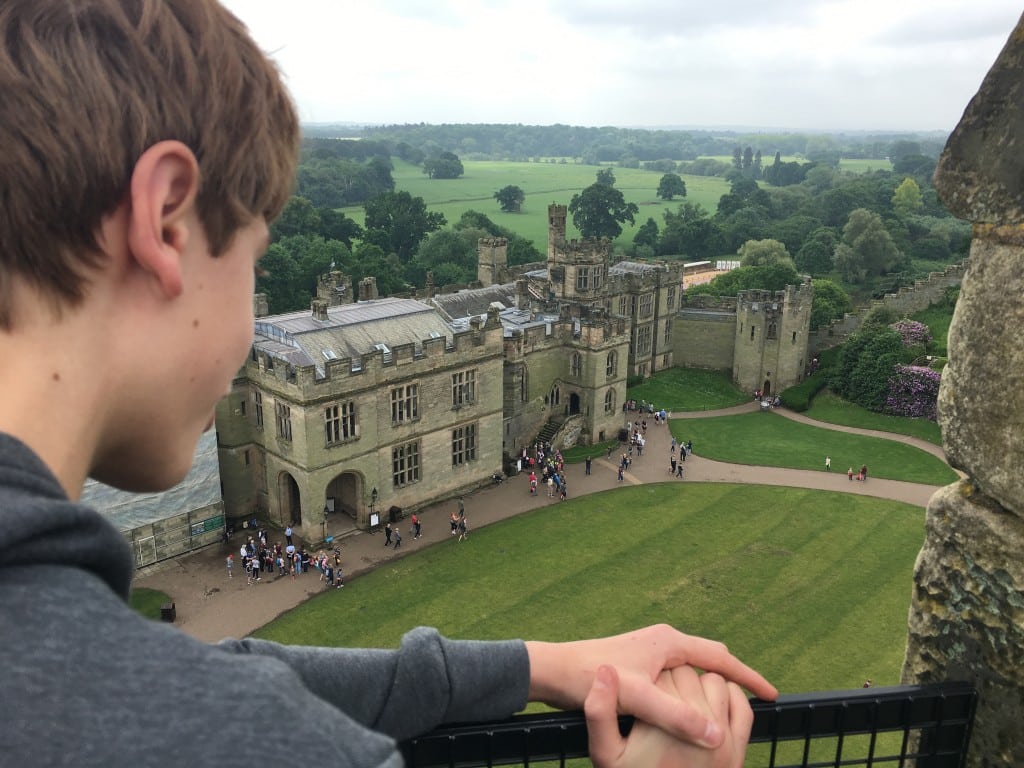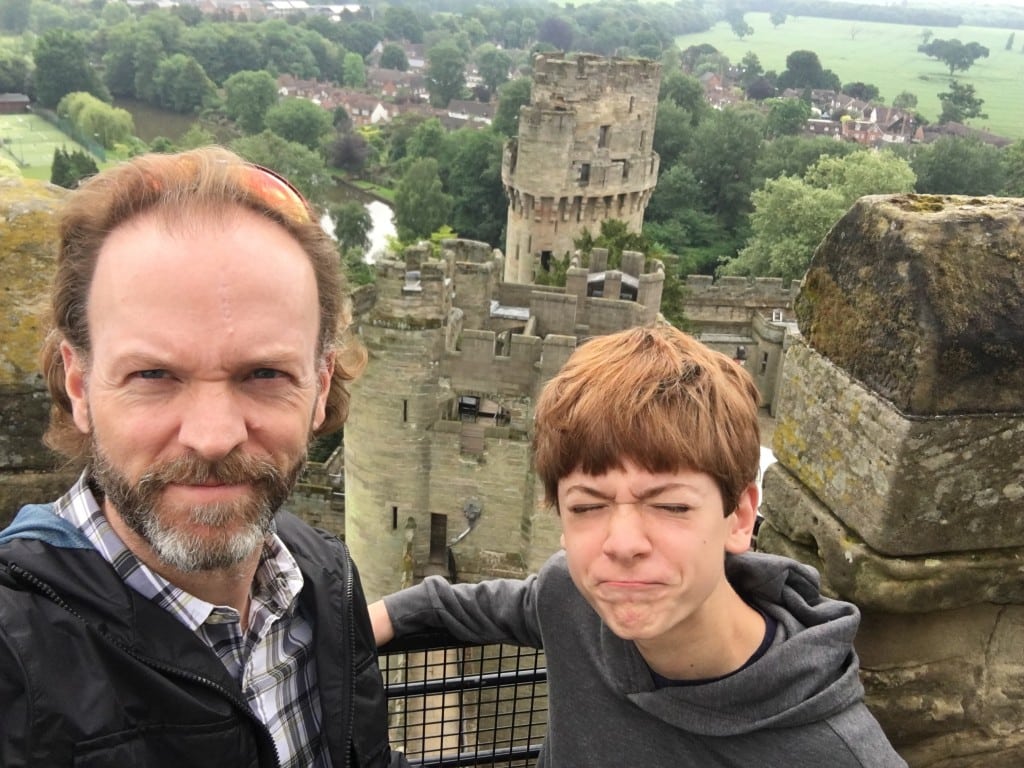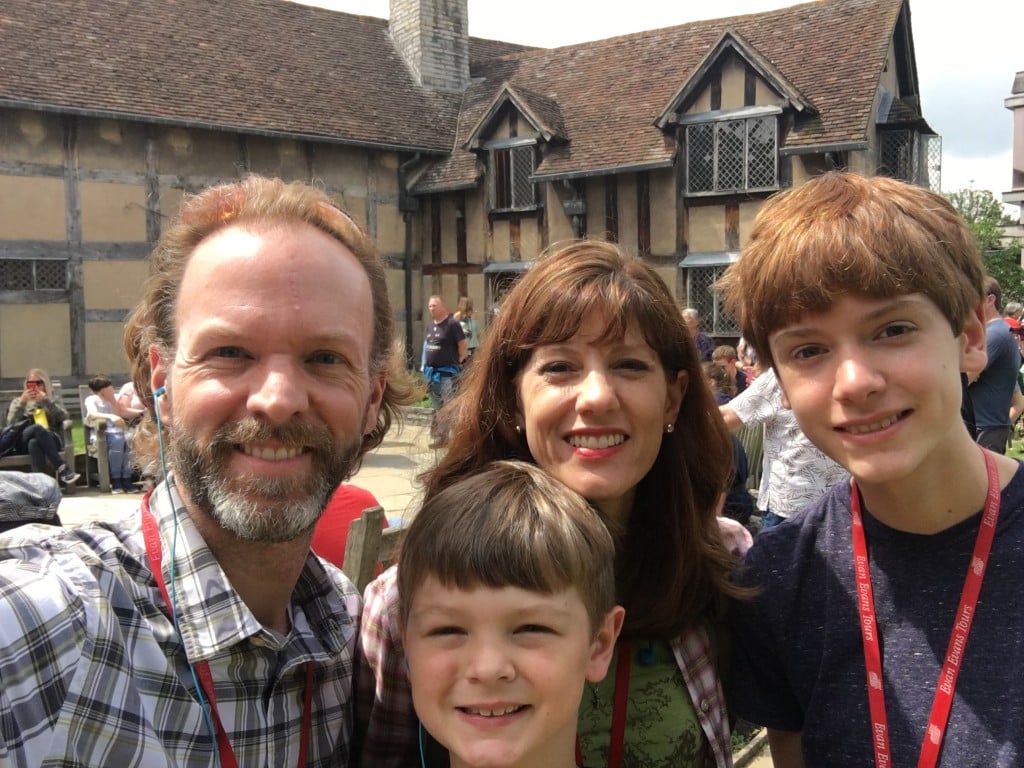 Shakespeare's birthplace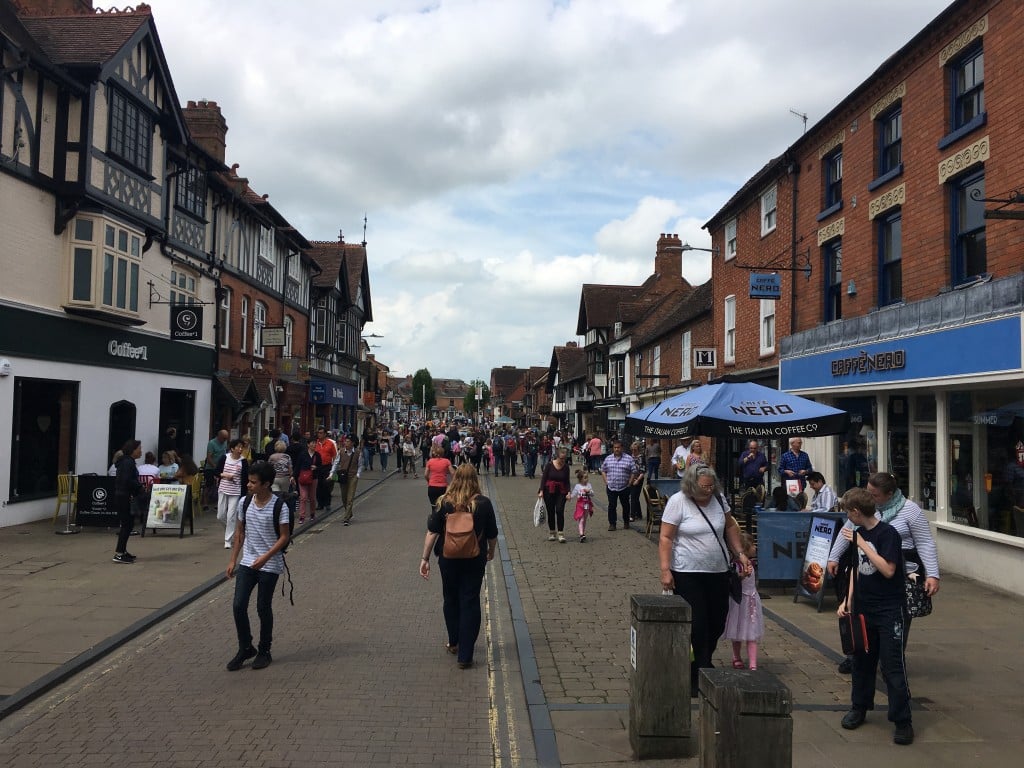 Stratford-Upon-Avon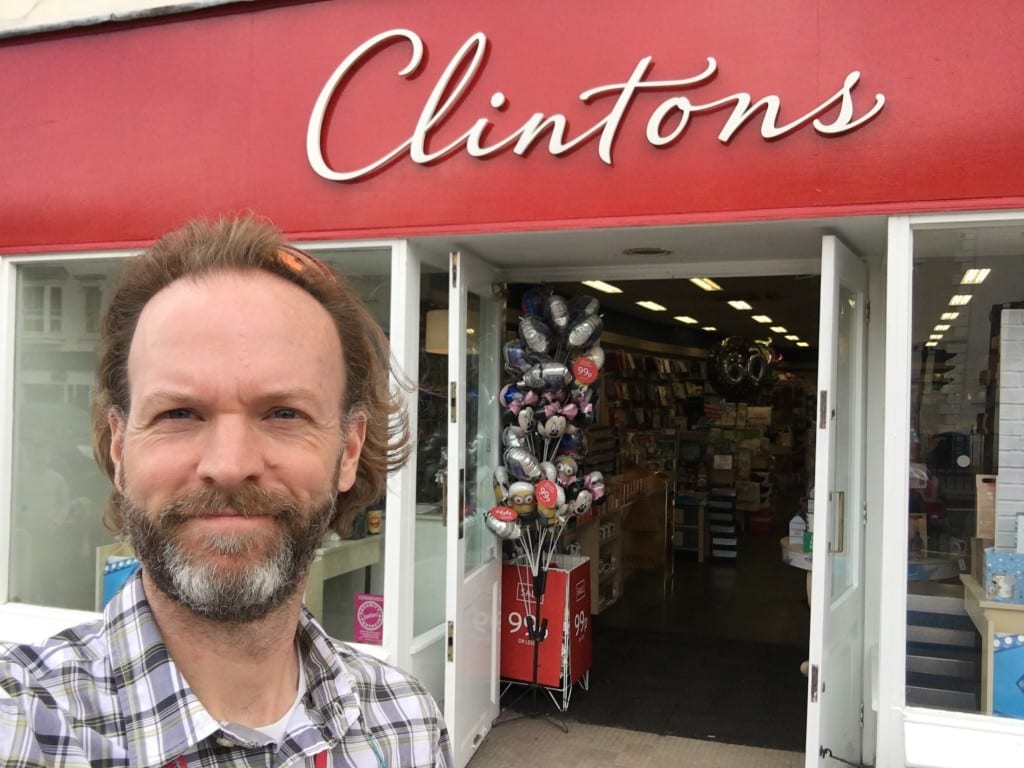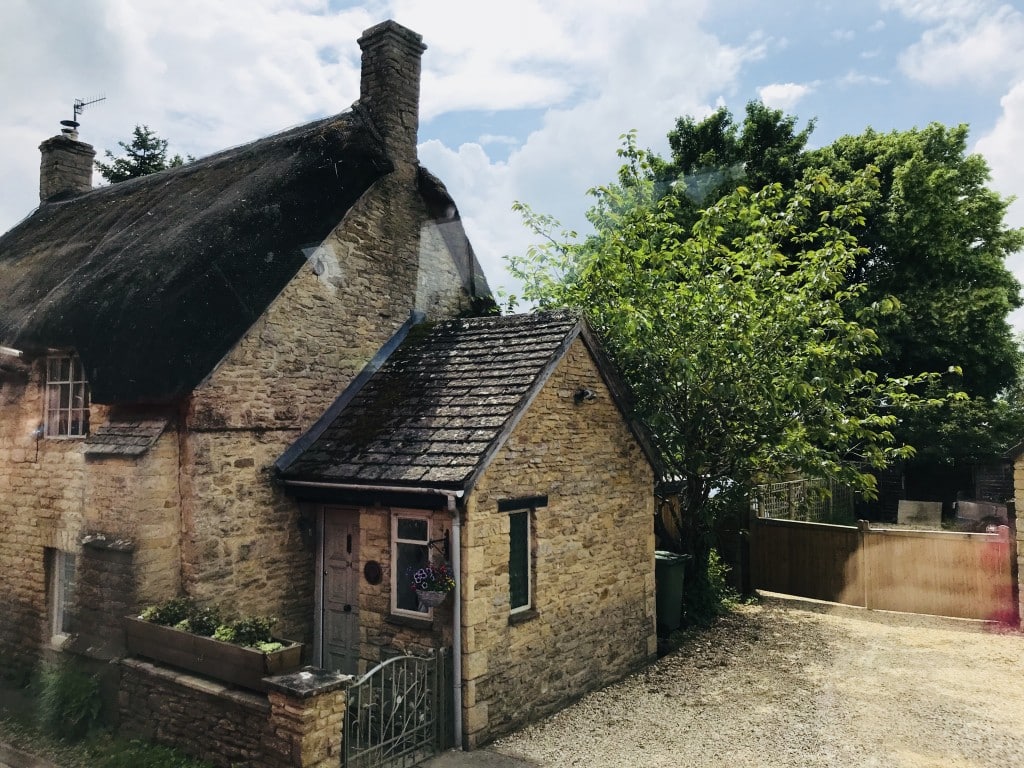 My next home in the Cotswolds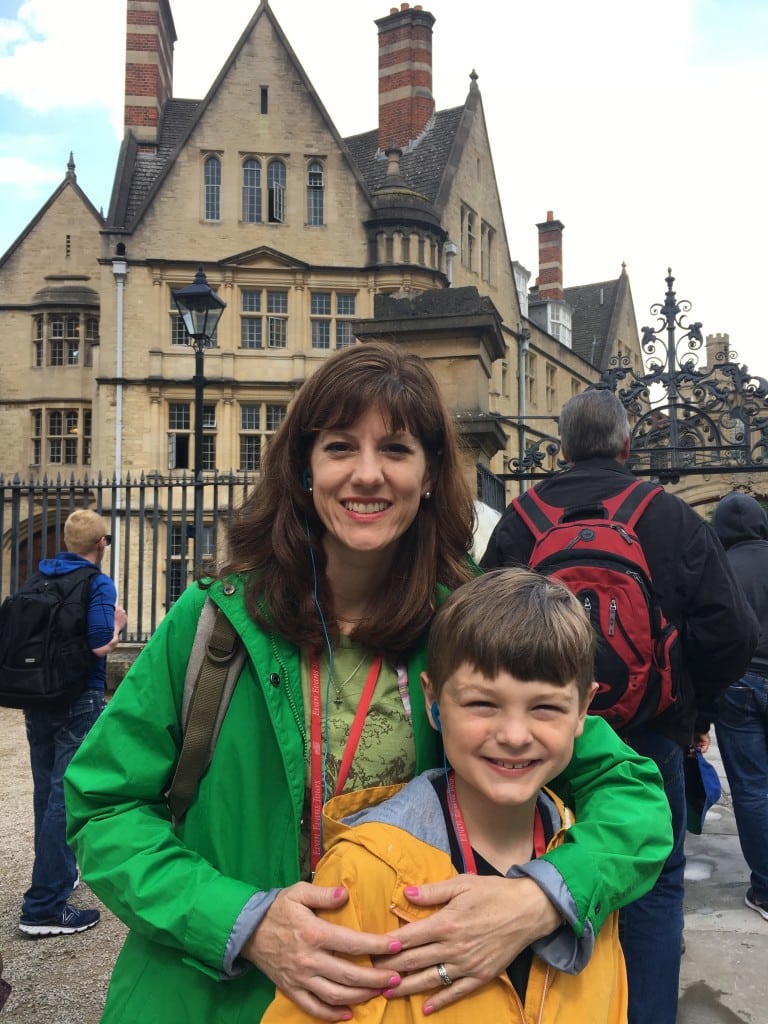 Oxford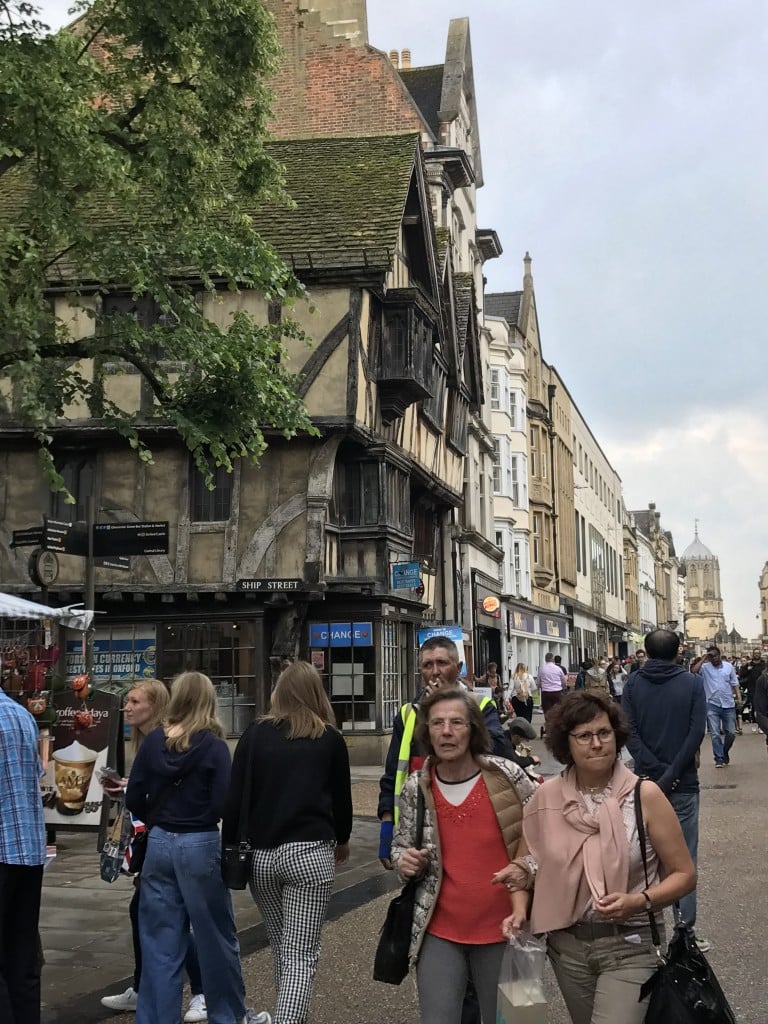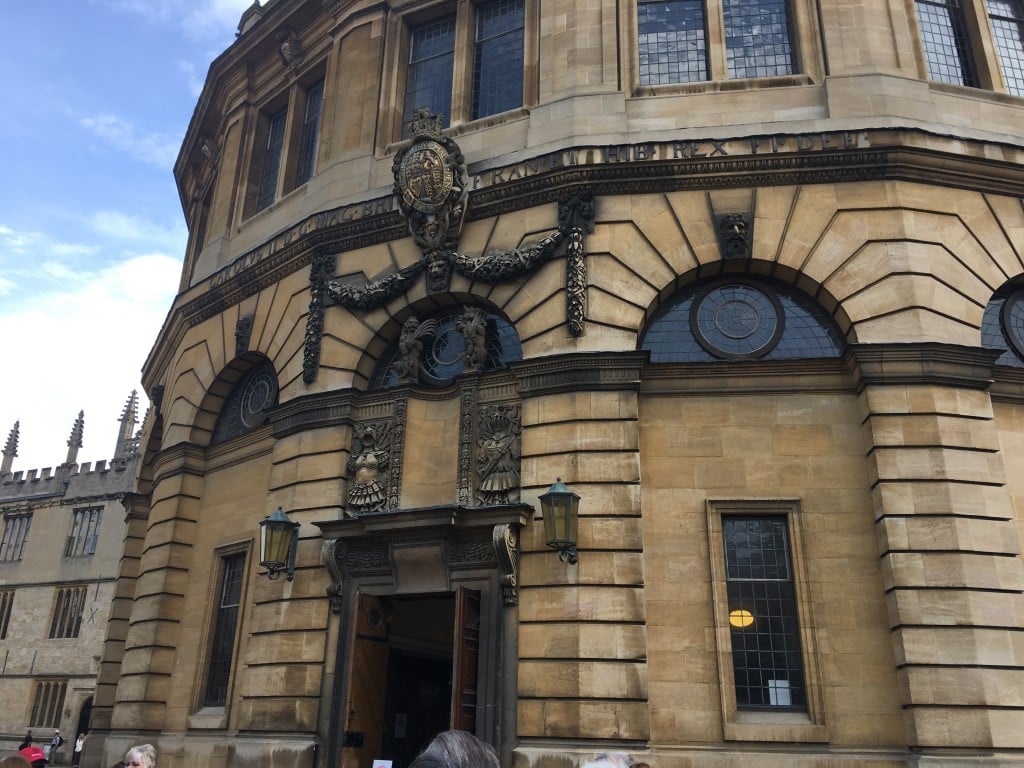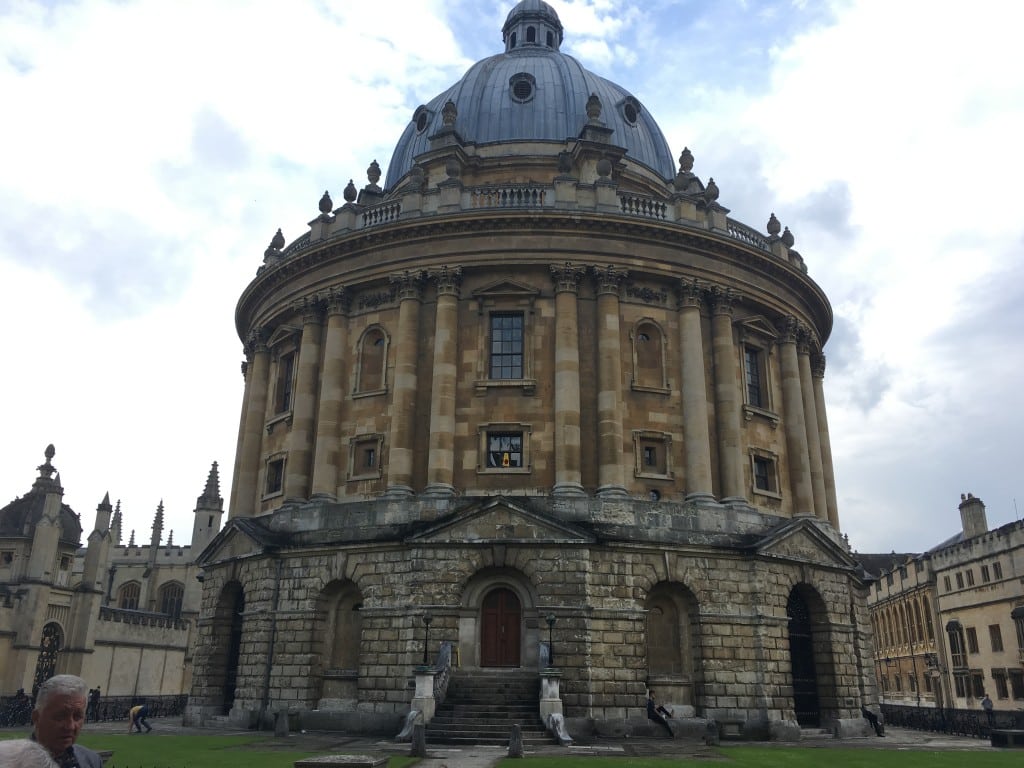 Divinity School, Oxford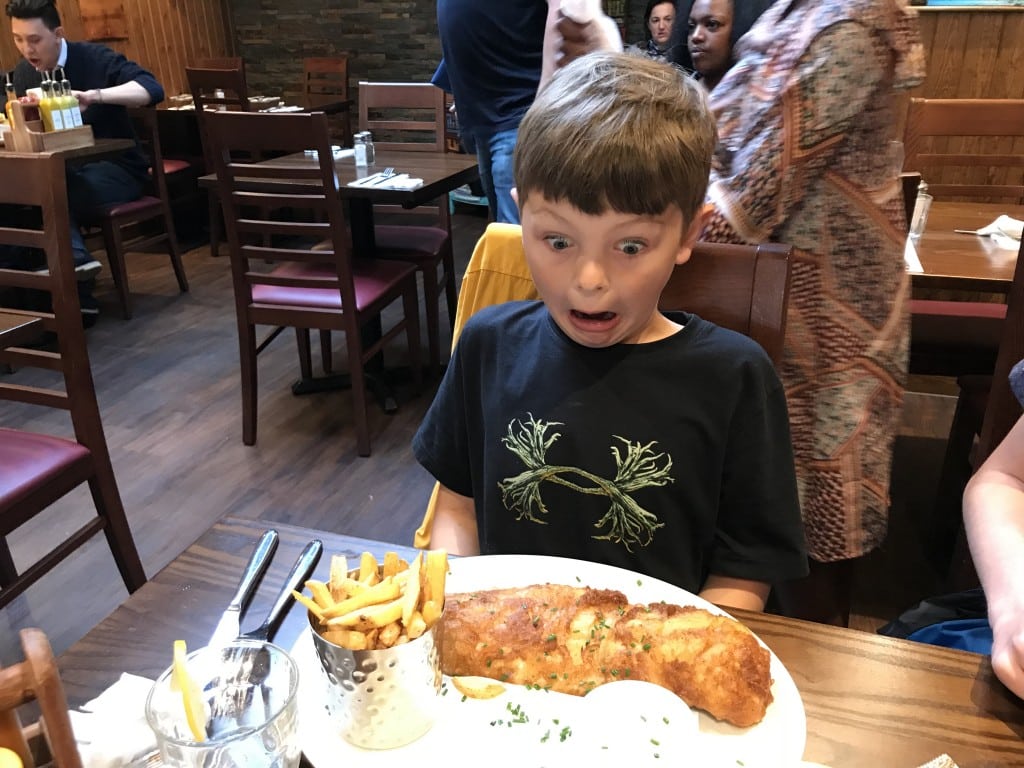 Fish n' chips…bigger than expected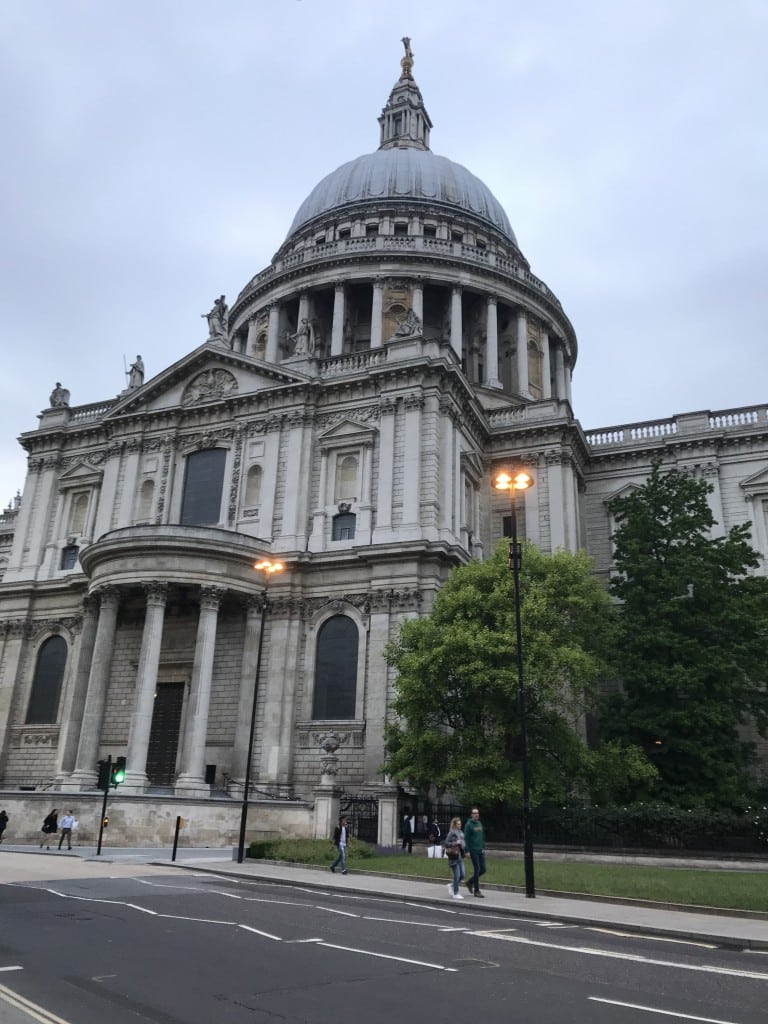 St. Paul's Cathedral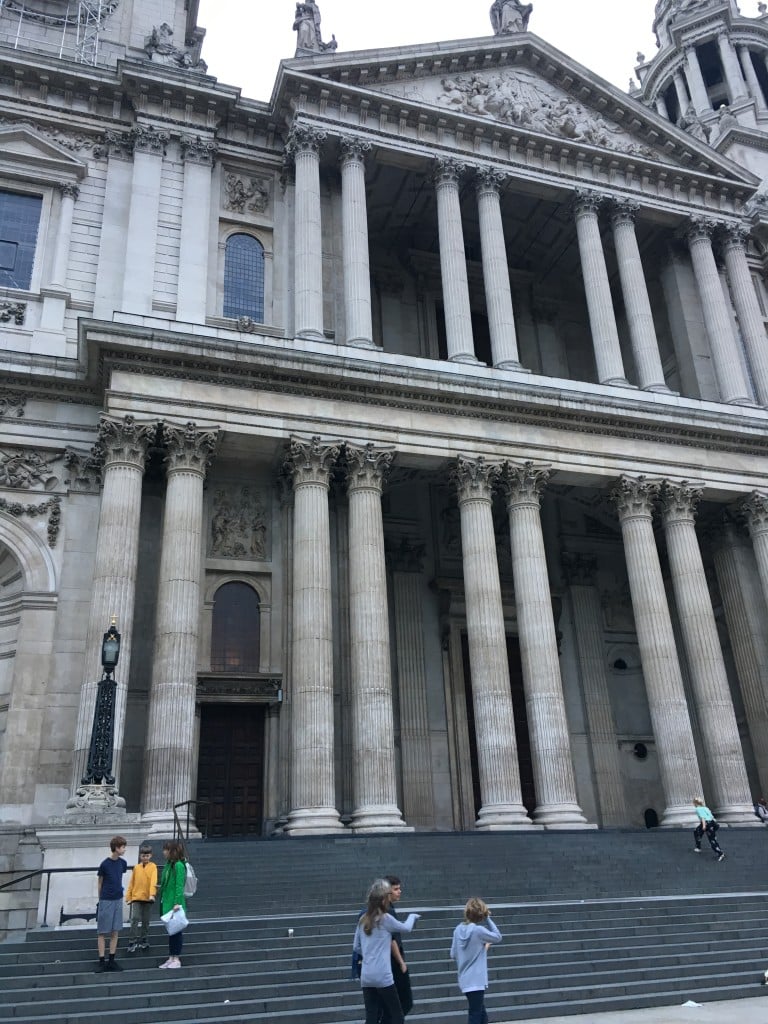 Just off camera…seagull eating a pigeon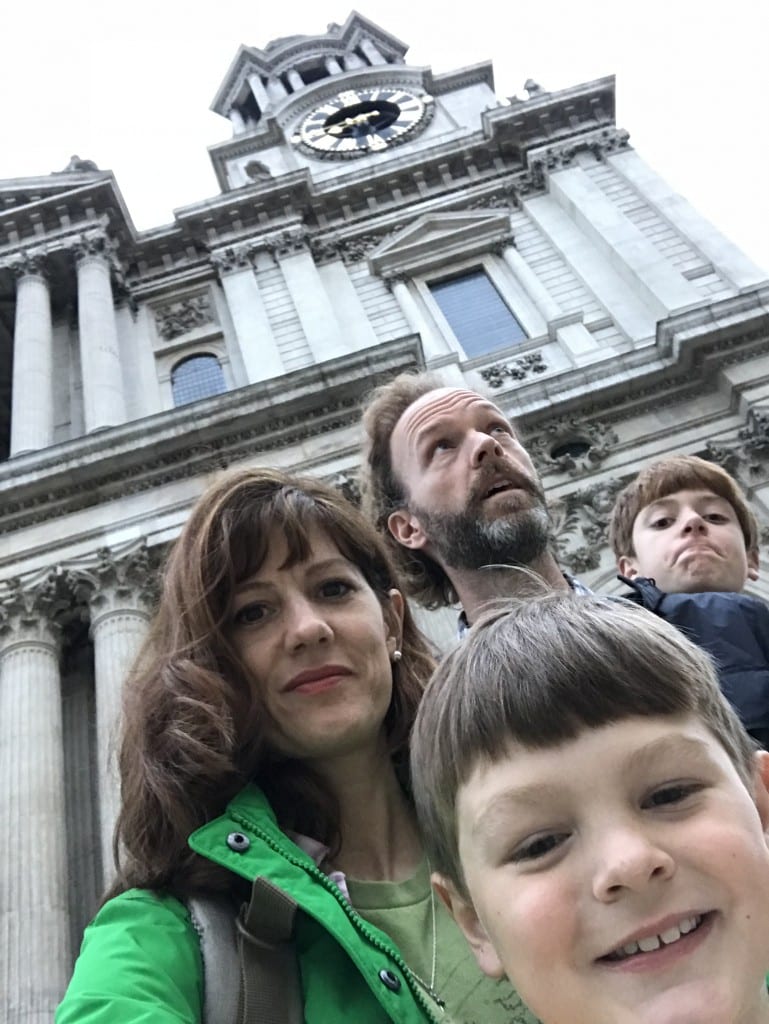 Day 6: Our journey back to Amsterdam started with English tea, scones, and breakfast at the tea house around the corner from our apartment and ended with dinner in Amsterdam with our cousins.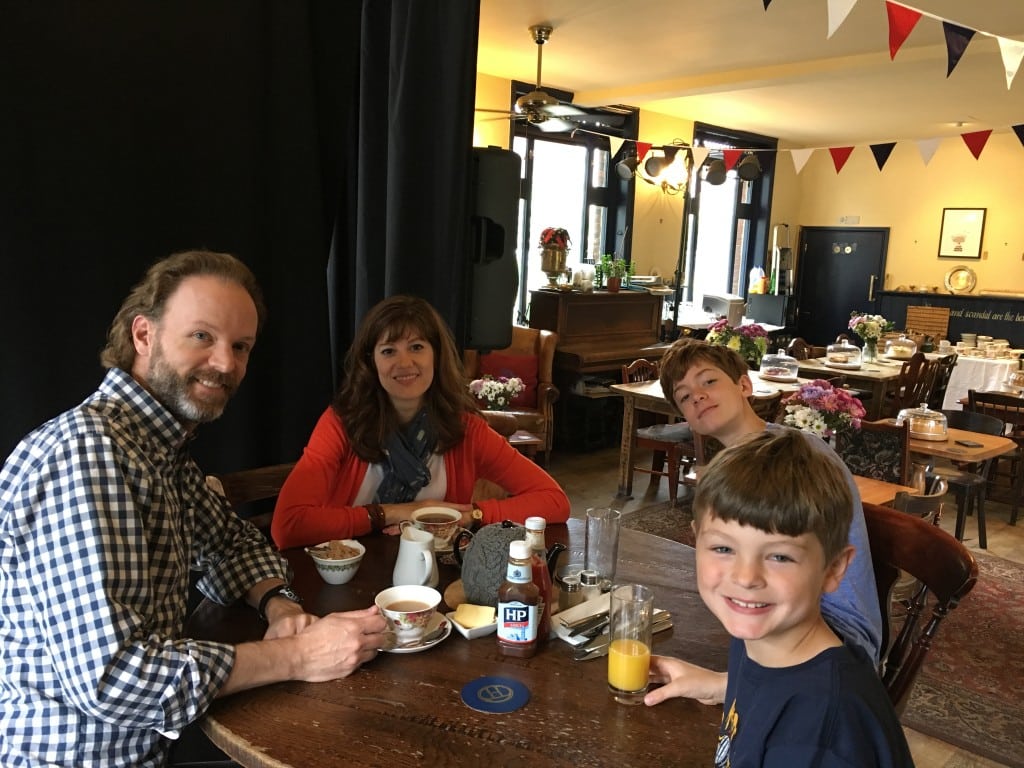 Tea House Theatre, Lambeth, London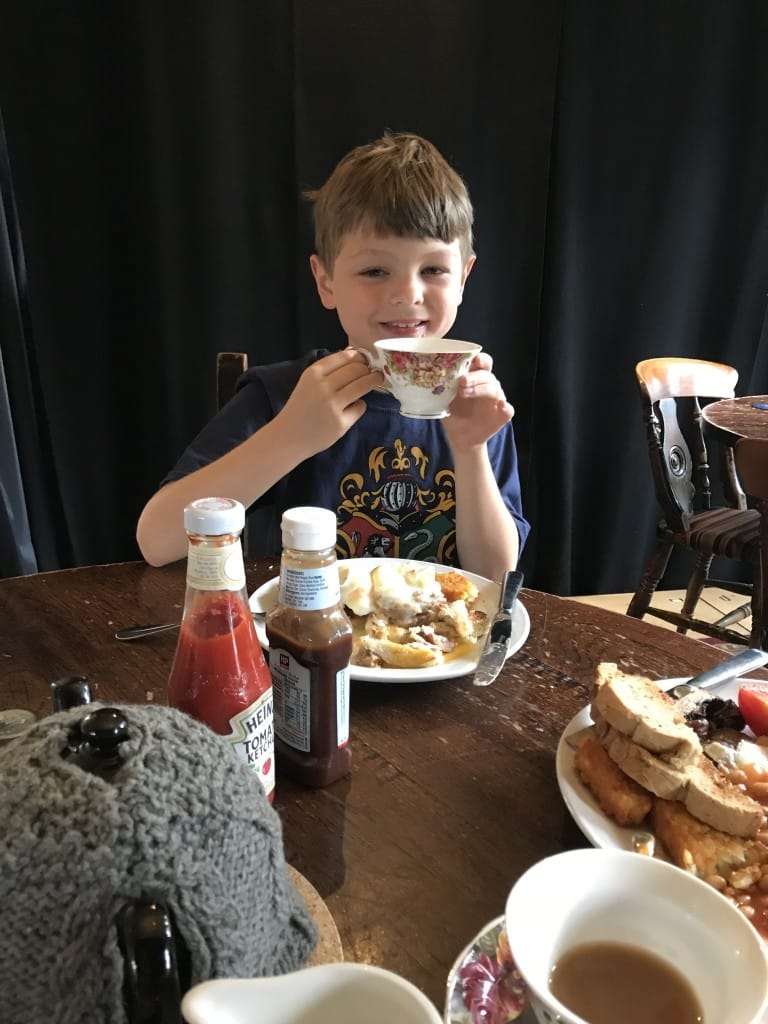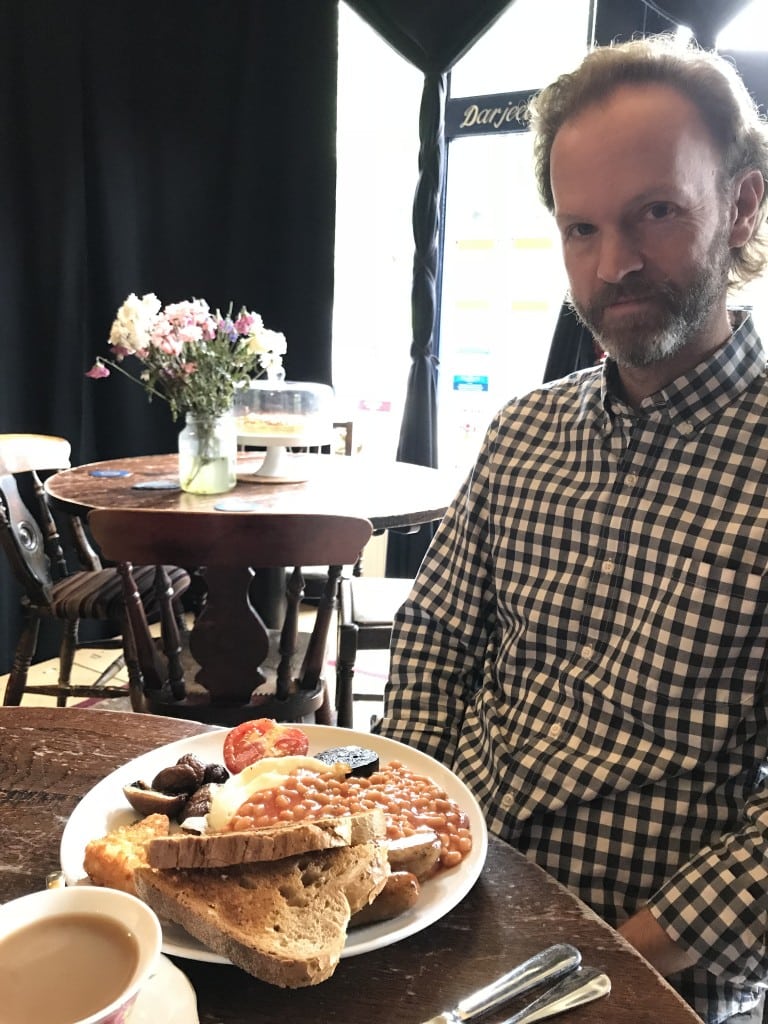 Next up…back to Amsterdam and all the museums.