I was compensated for this post. However, all thoughts, opinions, dress sizes and remarks are my own.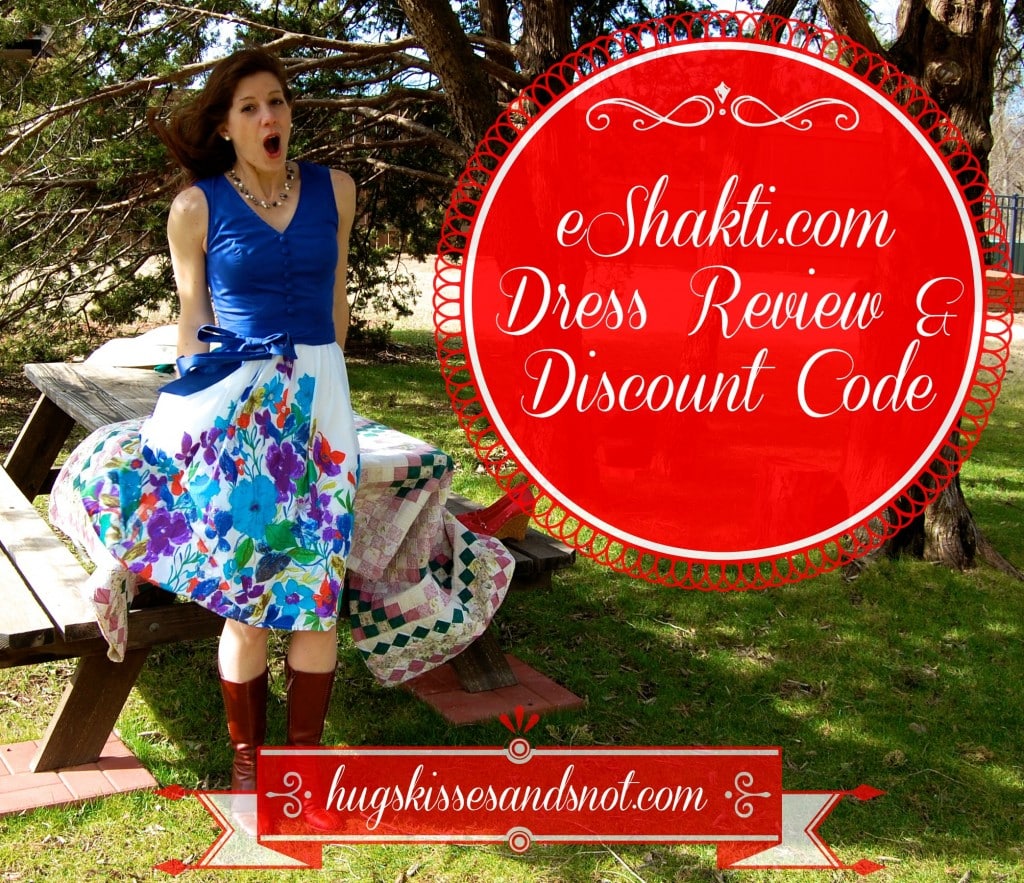 You know what I love? New clothes. What gal doesn't love a new frock now and then? However, 95% of my wardrobe is from Target and while there is absolutely nothing wrong with that, it's nice to have a few things that don't have a Merona tag. Target has great stuff and I often get compliments on my outfits from their clearance rack. I find it amusing how they have added mannequins to the clothing section, like they are some sort of department store now…that also sells groceries…and diapers. So when a site offers to give me a free dress I will say yes in a New York minute. I'm no dummy.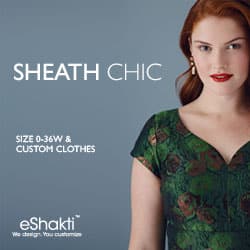 Enter eShakti.com. They have ready to wear clothes in sizes 0-36 as well as custom clothes. For the custom feature you enter in all sorts of measurements and they make your garment specifically for you. If you don't want to go the custom route you can still change up the clothes they have in stock by customizing the length, sleeve style or neck line.
I've been working on this process since before Christmas so my first dress choice was a cute little hunter green plaid number with floral appliqué around the pockets. I was all set to wear it to the Christmas Eve service at church, since saving the best dress for Christmas has been engrained in me since I was old enough to appreciate red velvet and things trimmed in rabbit fur. My mom's explanation as to why we dress up for church was always because the Lord wants us to look our best. While The Lord may not care what we are wearing, it's a really good excuse to get a new dress.
Anyhoo – I was thinking about how I was going to stay warm in my plaid dress when it arrived and I discovered it didn't fit properly. One of the downsides of online clothes shopping. Thankfully, the return process at eShakti is easy. You can either return for a different size, exchange it for something else, get your money back or get a eShakti gift card with the amount you spent plus 20% to be used at another time. After much deliberation I chose this floral spring dress. It was a difficult choice because their selection of dresses, skirts, tops and coats is pretty big and all fell within my style. I love dresses that have a bit of a retro feel and coats that look like they might be from the set of Mad Men. eShakti.com had the retro styles I loved as well as modern tops and sweaters.
For your amusement, here is my pitiful attempt to model my dress on a very cold and windy day. Don't let the sun fool you, the wind chill factor felt like 20.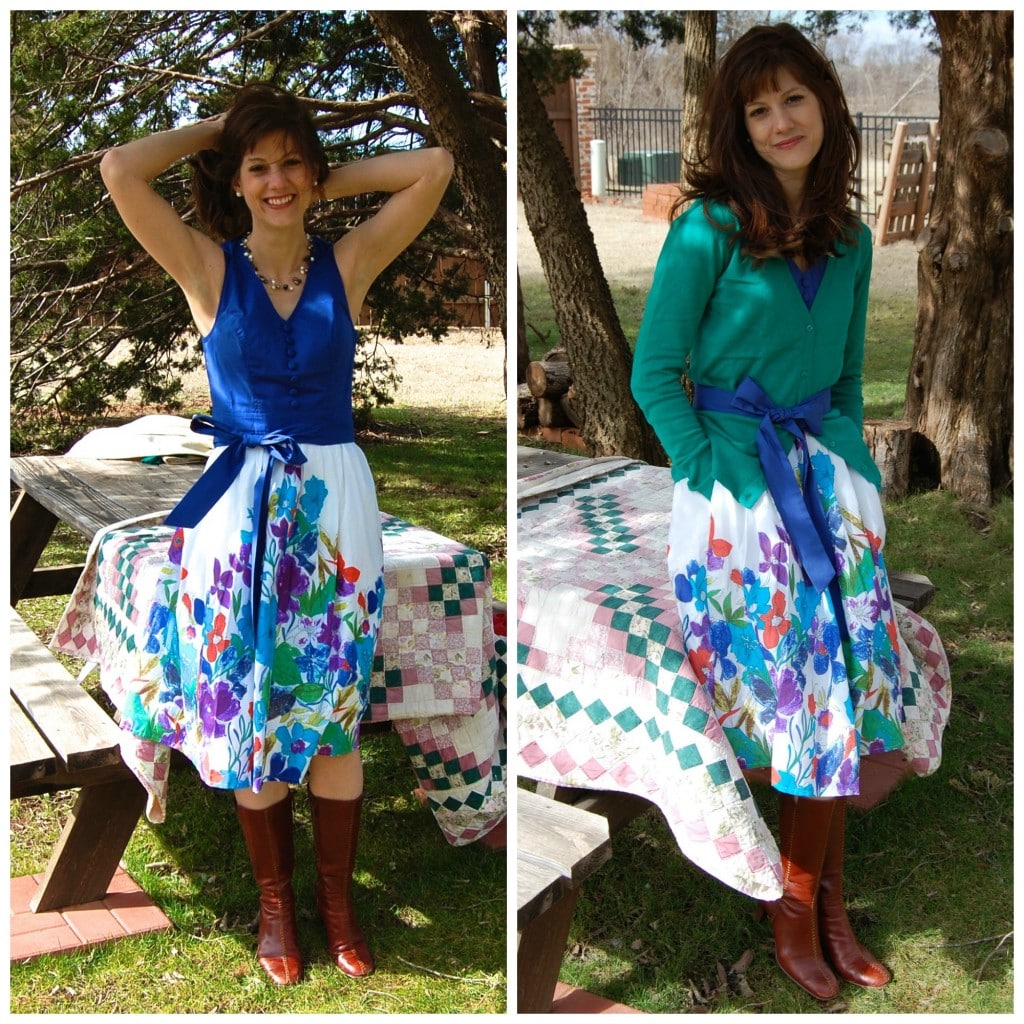 Since it was cold that day I paired the dress with this green cardigan (from Target, ahem) and boots. Here's the thing about trying to figure out what to wear in February. The winter, for the most part, is behind us and I can see light at the end of the tunnel when we have little warm snaps here and there of 70 degree afternoons. However, it's still pretty dang cold but I'm sick of wearing black and grey and bulky sweaters.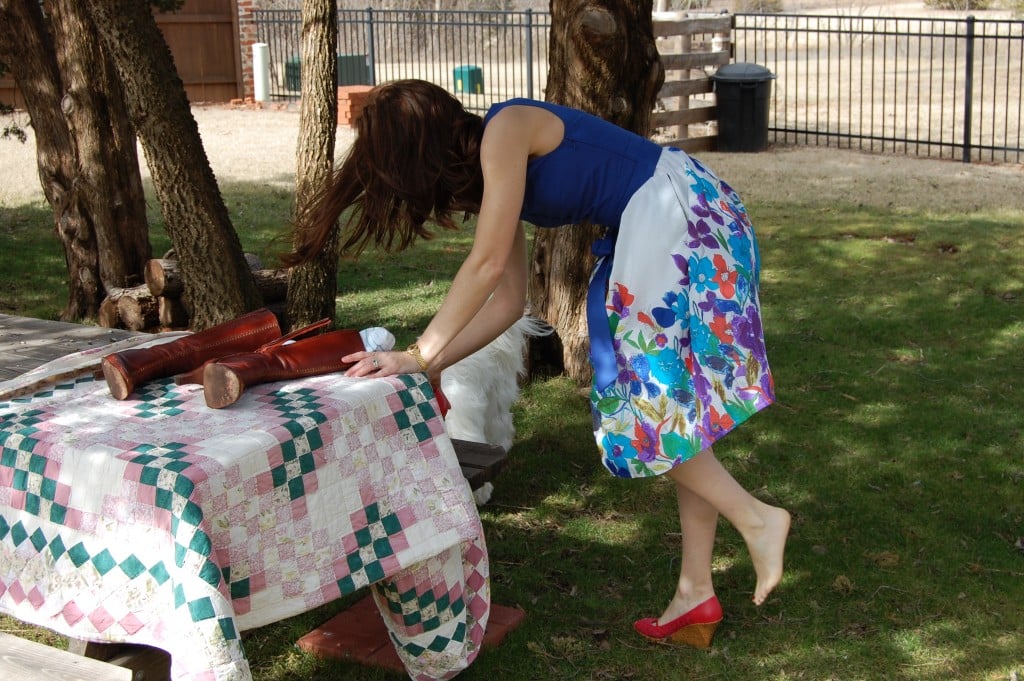 This is me freezing my tootsies off as I change out of my boots just so I can show off these super cute orange wedges and take this ridiculous picture…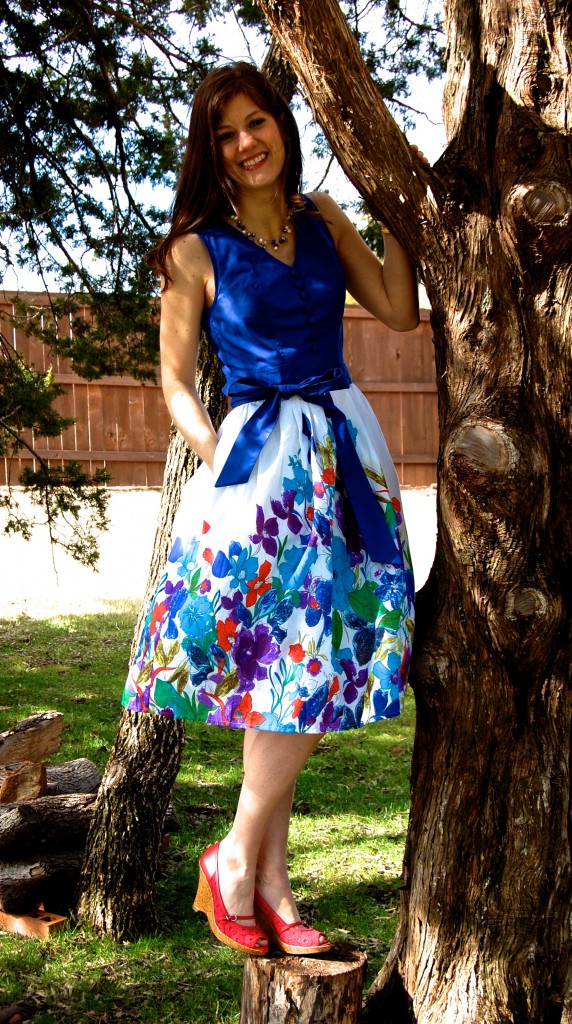 Ooooo, look how the shoes match the flowers in the dress. What I forgot to show you is the necklace I have that also matches the shoes. A perfect coincidence that I didn't realize until after I had ordered the dress. Clearly, The Lord had something to do with that. Squeeee, looks like I have my Easter Sunday outfit!
If you're thinking of finding your perfect Easter outfit (or whatever outfit) then I have a the perfect thing for you…
eShakti Dress Review
10% off discount code: hugskissesandsnot
Here are a few things to keep in mind when using the discount:
Code has to be entered in the 'promotional code' box. It is not case-sensitive.

Code can be used any number of times until the validity period.

This discount code is not applicable on clearance / sale, gift cards & overstock categories.

Not applicable on previous purchases.

Valid through 3/2/15
Now, in case you want to see professional pictures, I won't let you down…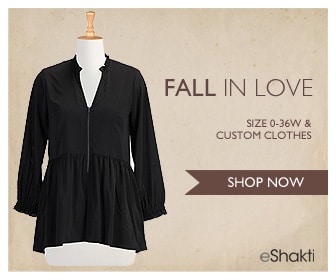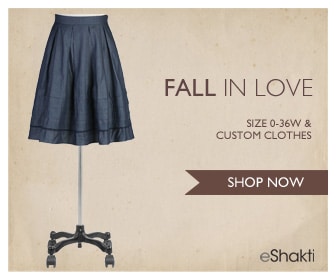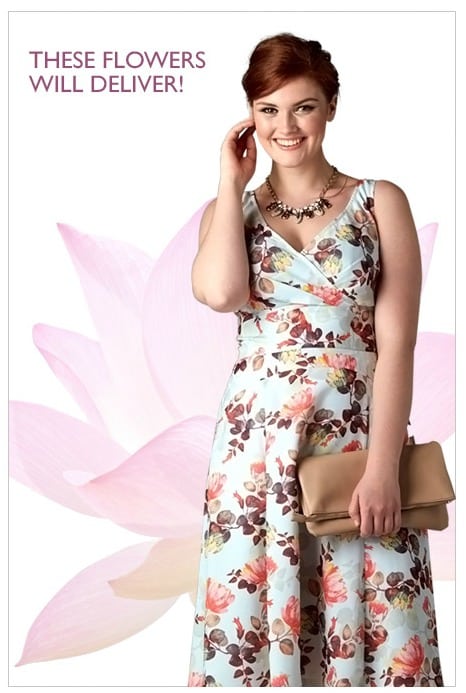 Related Posts via Categories