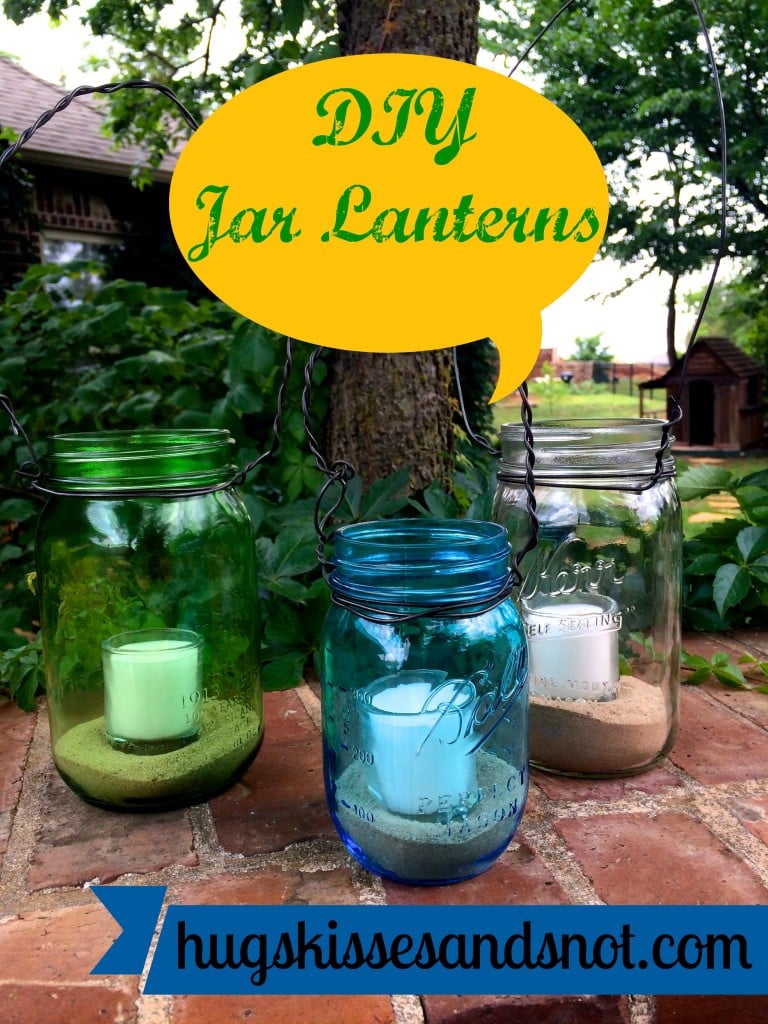 Dear Husband and I love our back yard. We get a lot of compliments on it and I always tell people that it takes a lot of time, hard work and sweat (mostly Dear Husband's hard work and sweat). 5 years ago we planted red tipped photinia along our back fence to create a privacy wall. At that time they were 3 feet tall and I remember thinking it would be forever before these dang things provided any sort of privacy. Now they are over 8 feet tall and have given us a secret garden type of hedge.
While Dear Husband contributes all the brawn in the yard I try to contribute the whimsy.
Enter DIY Jar Lanters.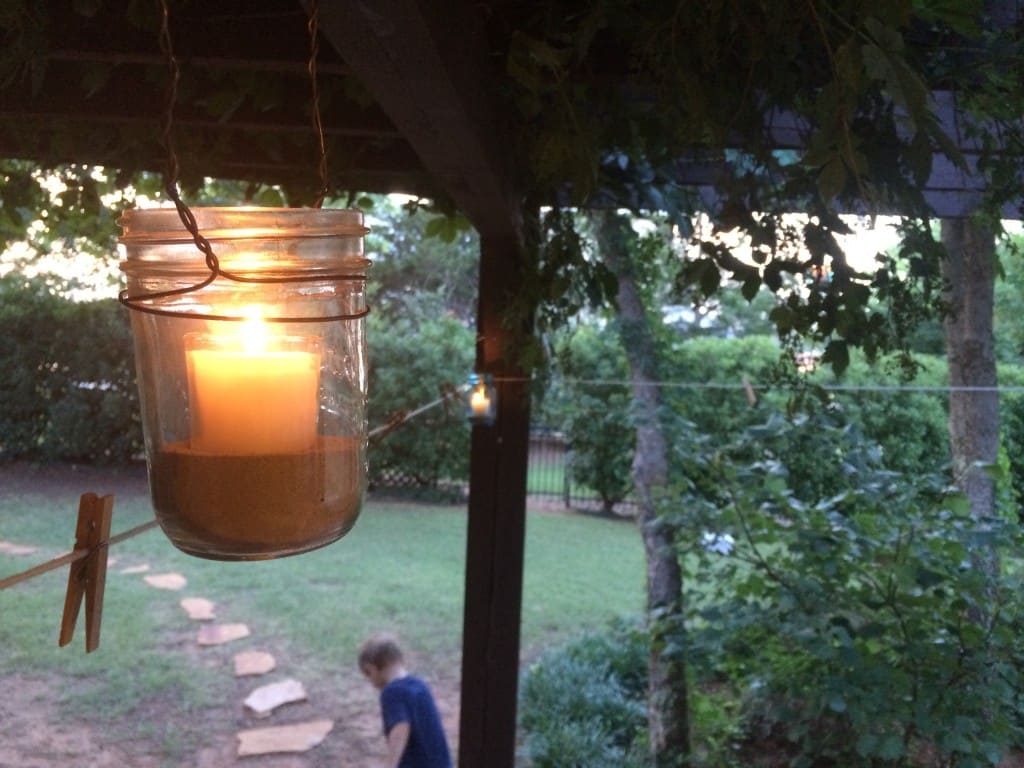 DIY Jar Lanterns Method 1
Here's what you need: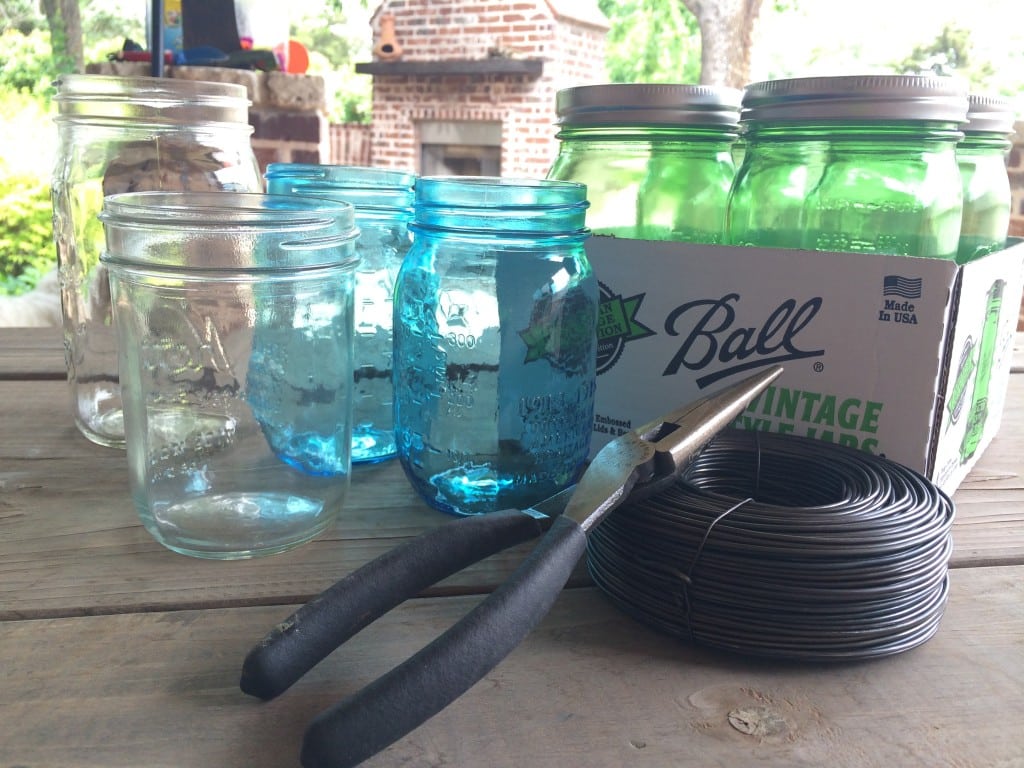 Canning jars…Bell or Mason jars work great
16 guage wire
needle nose pliers/wire cutters
sand box sand
votive candles
These could not be easier. Cut approximately 36 inches of wire. Wrap the wire around the jar twice then twist the ends together.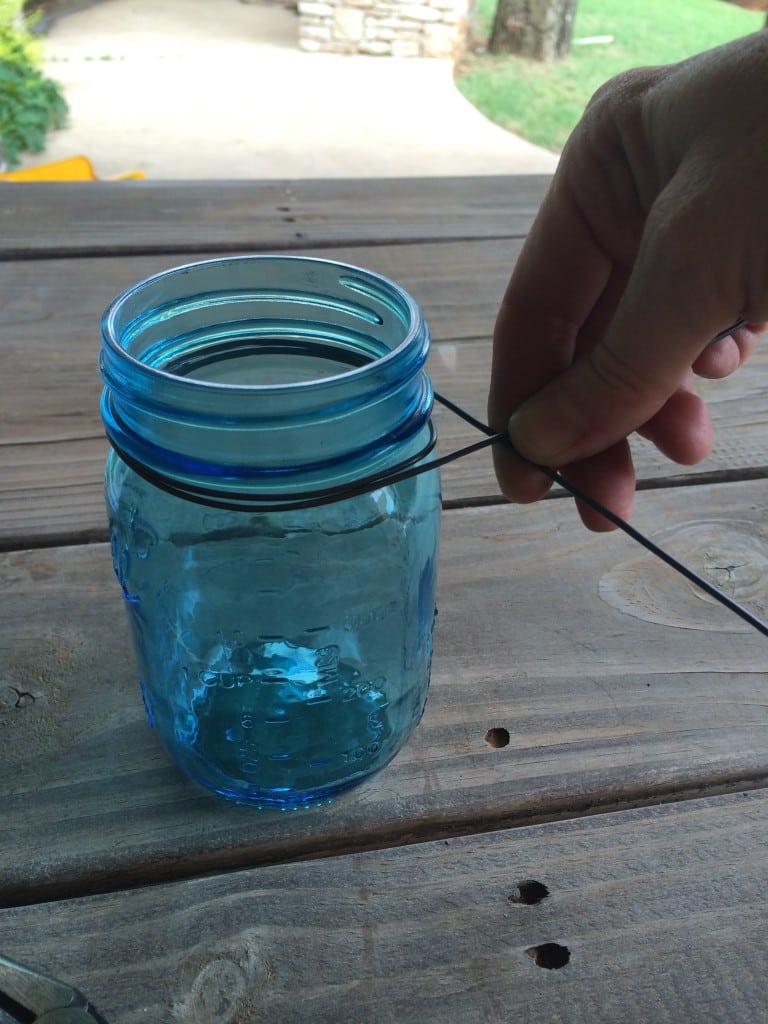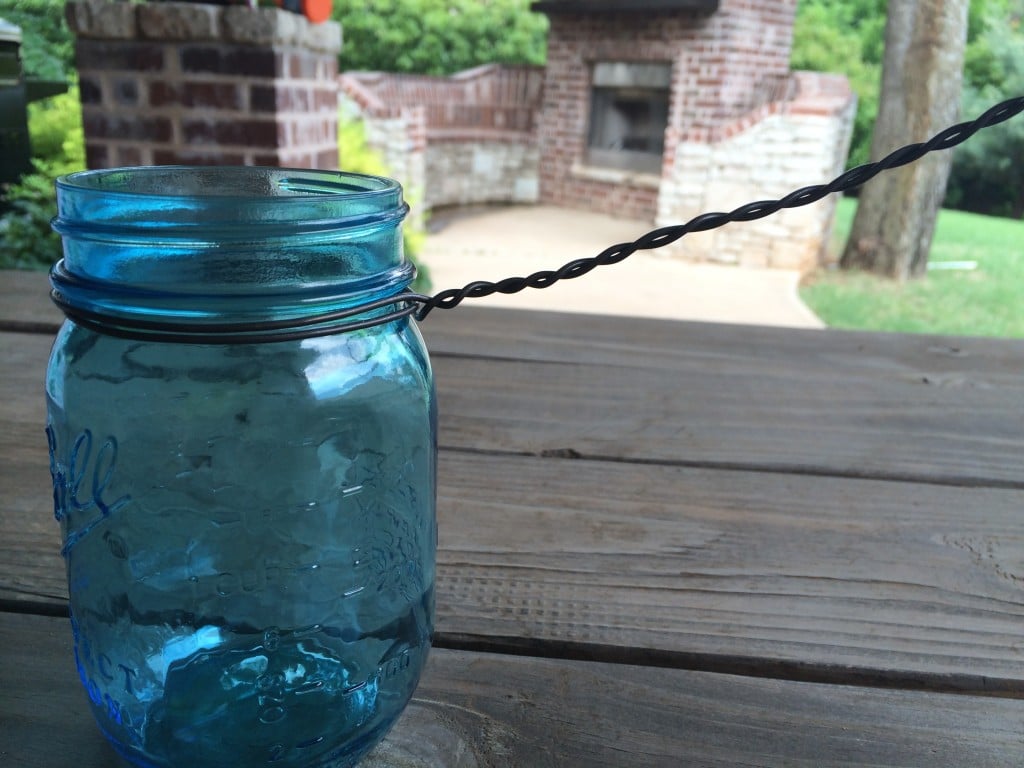 The twist will be the handle. Form it into a handle and push the end through the wire that is wrapped around the jar. Use the needle nose pliers to wrap the lose end around itself to secure it.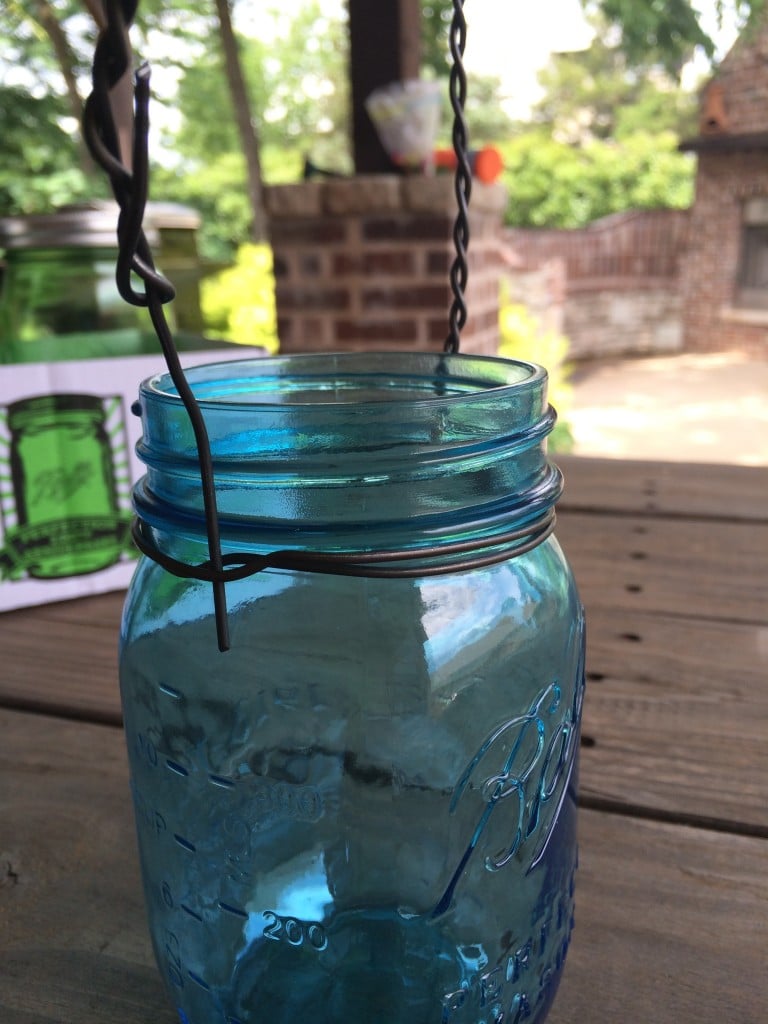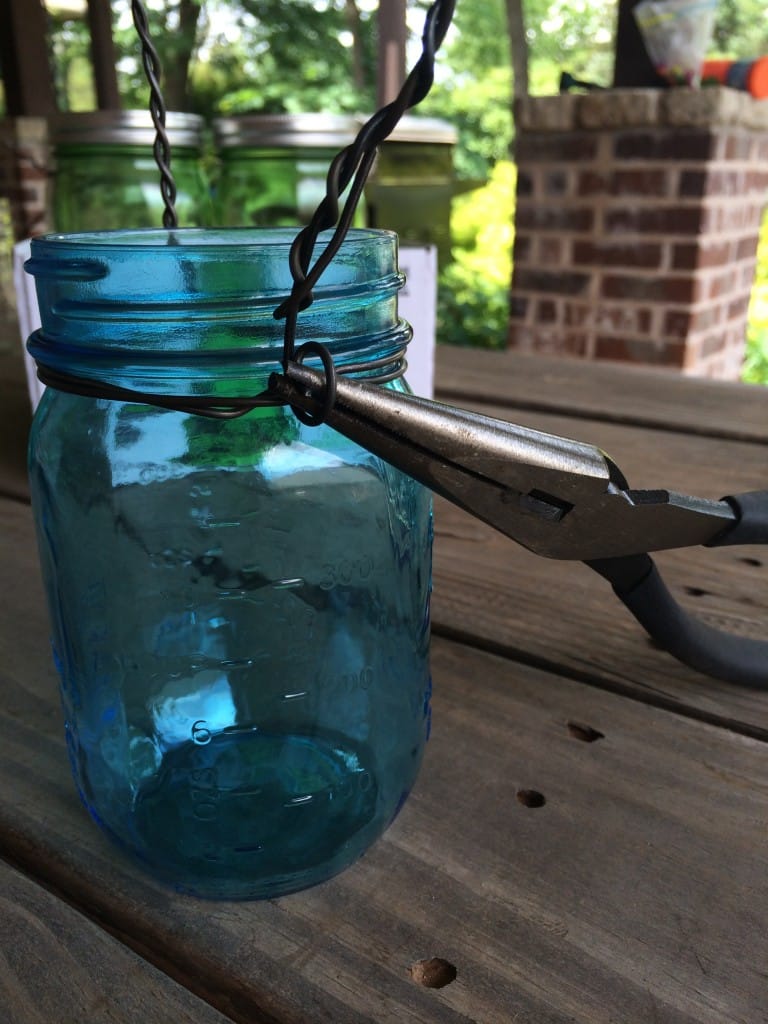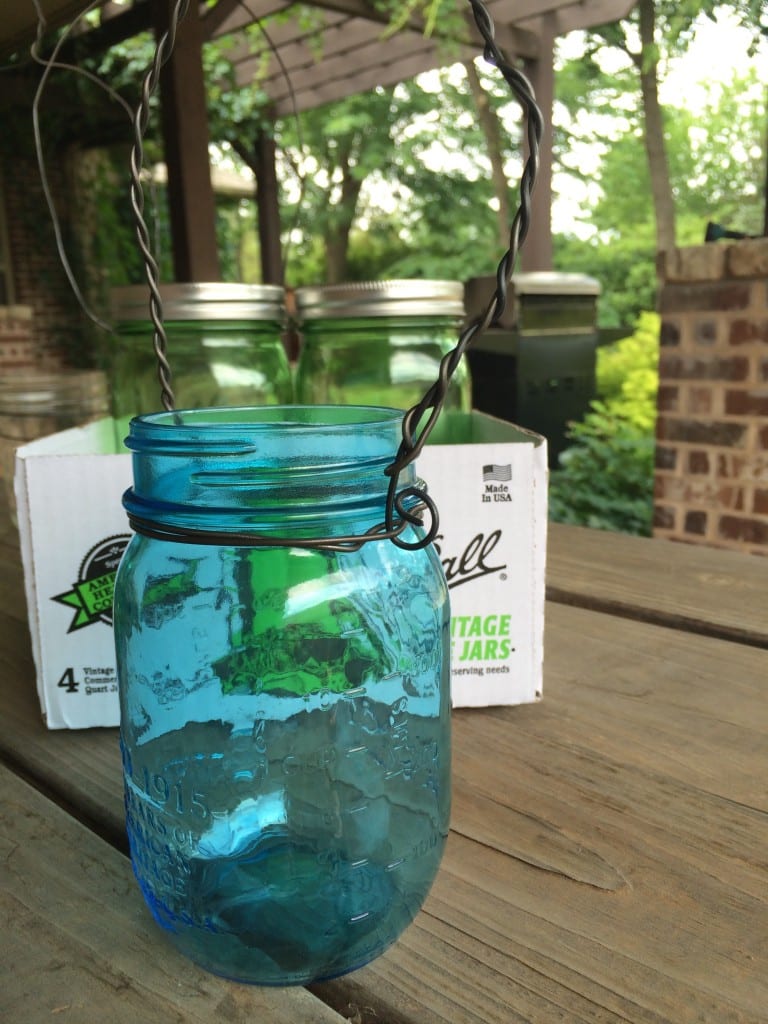 DIY Jar Lanterns Method 2
Cut two pieces of wire. Wrap one end of the first wire around the jar and twist to secure. Do the same with the second wire. The excess of each wire should be opposite each other.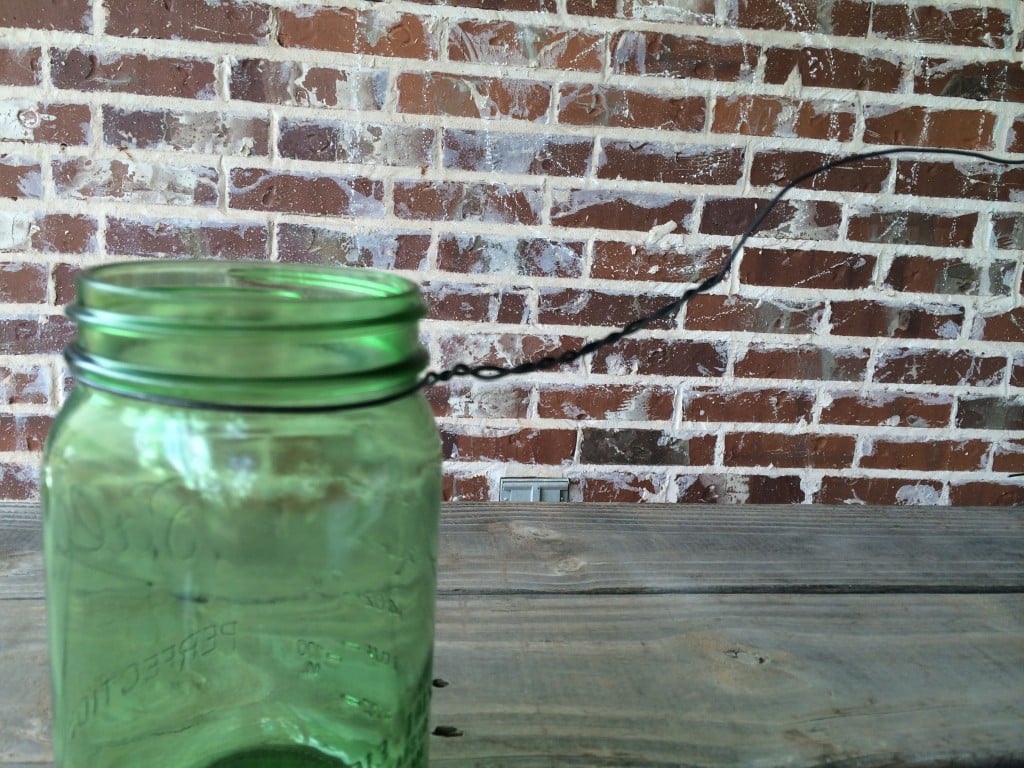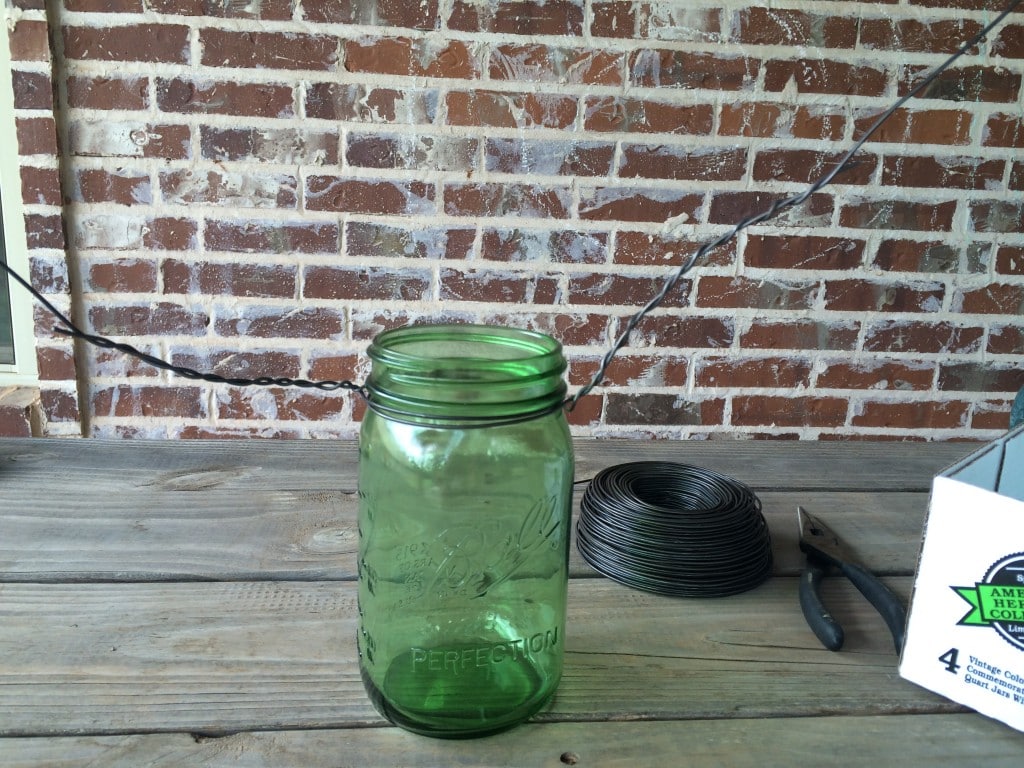 Bring the two loose ends together and twist to create a handle. Use the needle nose pliers to create a spiral with the ends.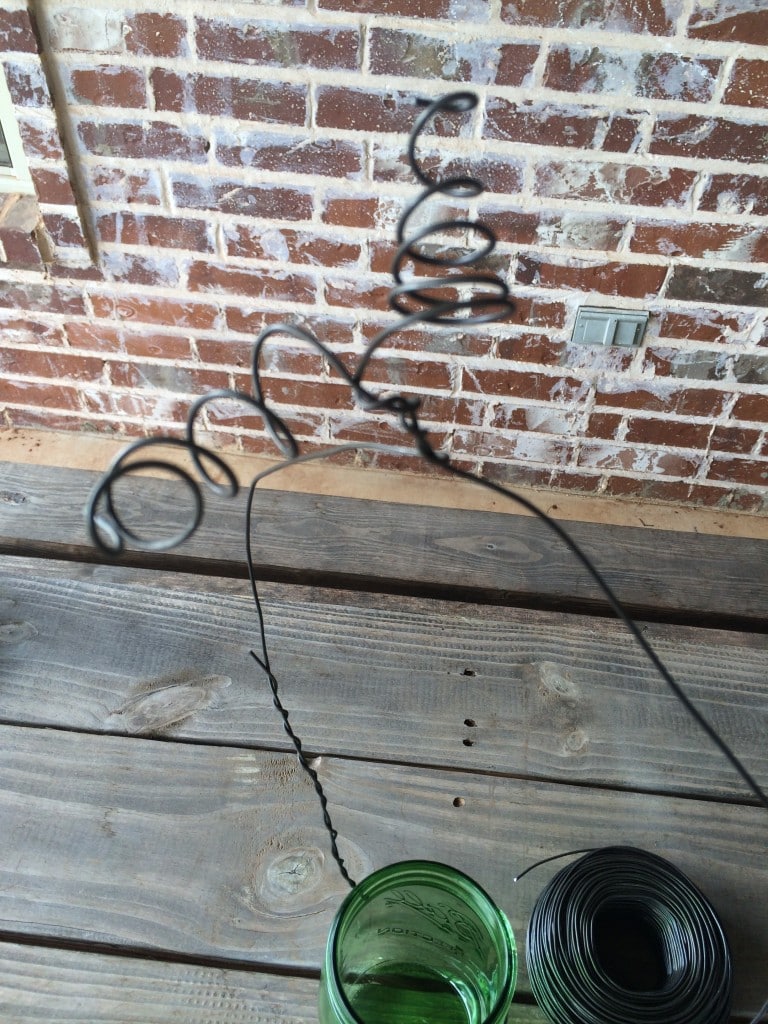 Fill the bottom with about two inches of sand. Add the votive and you're done. Perfect for a mid-summer night party.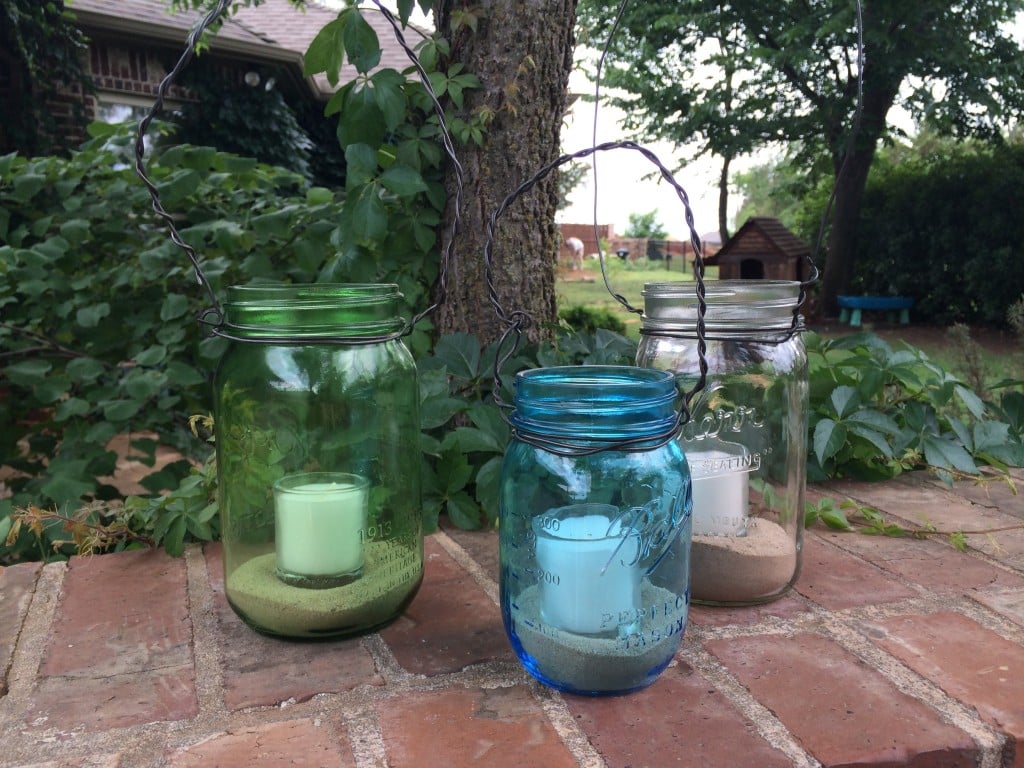 Related Posts via Categories