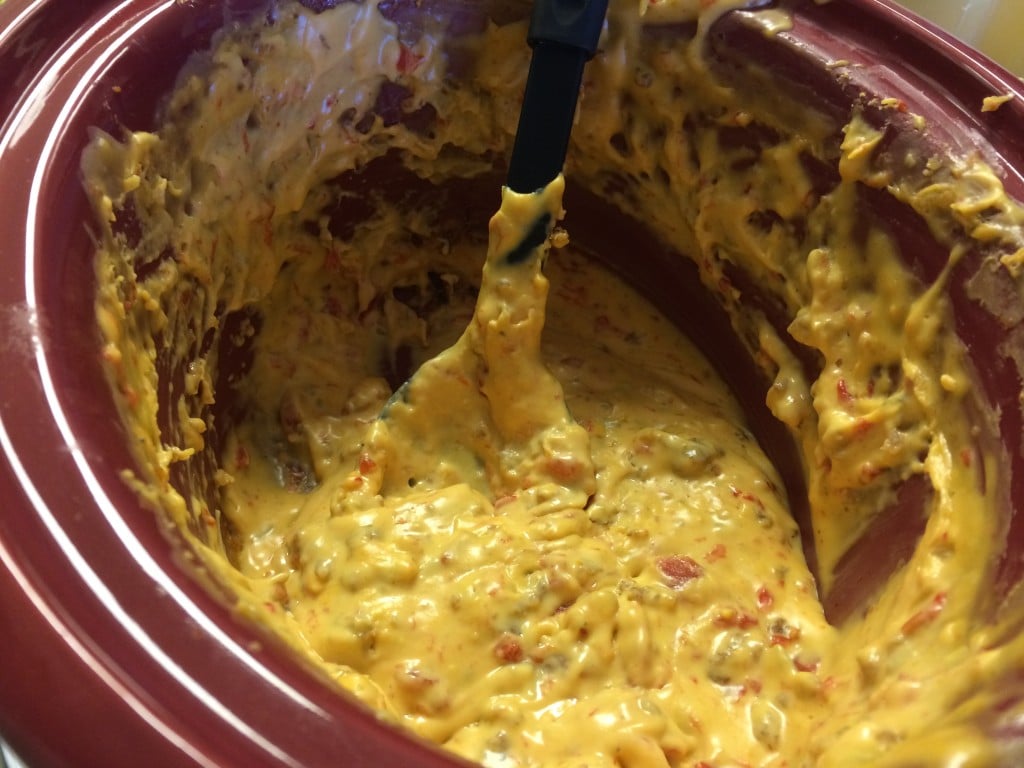 This is the best photo I could get. I had to beat the kids off with a spatula to get some queso on my chips and snap a pic.
I call this Disappearing Sausage Queso because I made this for the middle schoolers and high schoolers at church this weekend. It didn't last long as they ate it up with a spoon. I was assured that they were very pleased.
You know what is awesome about queso other than the fact that teens slurp it up? It is so easy to make. I put all of this together in about 15 minutes then went to take a shower. Plugged it in at church and by the final hymn it was bright yellow and bubbly.
Disappearing Sausage Queso ingredients:
1 lb. pork sausage
1 block Velveeta cheese, chopped into large cubes
8 oz. cream cheese
8 oz. white American cheese
28 oz. can Rotel tomatoes and green chilies
Brown sausage in a pan until cooked through. Drain it on a paper towel and set aside.
Roughly chop the cheeses and place in a crock pot. Top with Rotel and sausage. Heat on high until cheese is melted and stir everything together.
Related Posts via Categories