disclaimer: I was provided with a free product for this post. This post also has affiliate links. All thoughts and opinions are my own.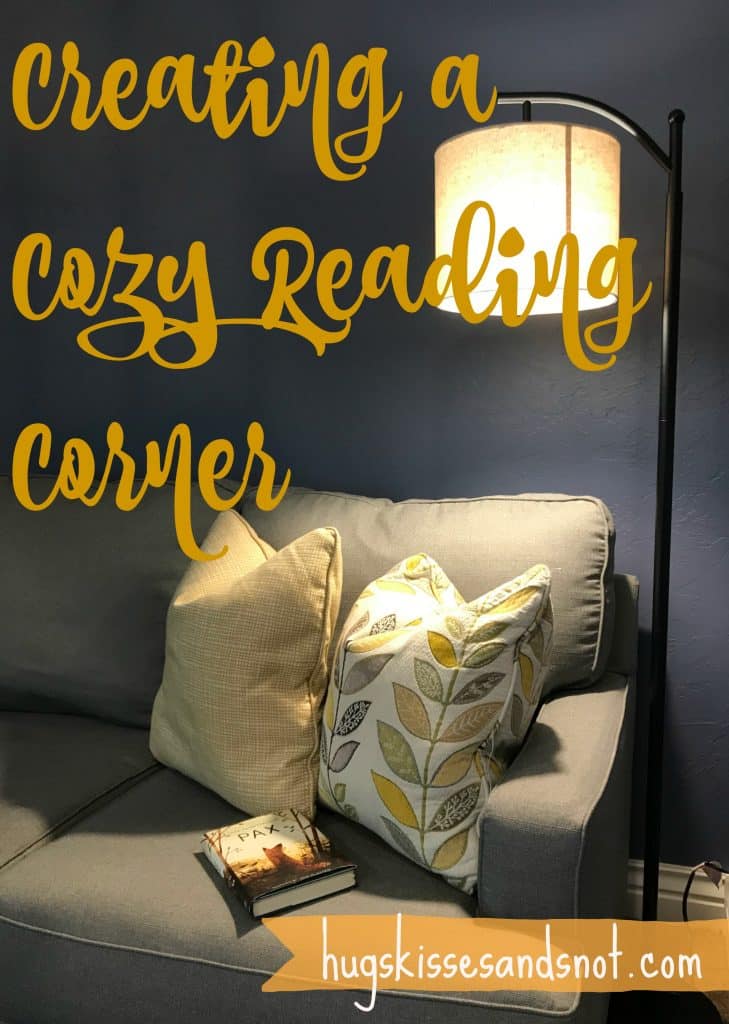 As the summer break winds down I'm thinking more and more about how quickly the time is slipping away. The long slow summer days will turn into scheduled days full of homework, instrument practice, lessons, and various activities. While I'm looking forward to getting back into a regular schedule, I'm mourning the loss of our freedom. These final days of summer have me frantically looking for a way to spend these last few days and how to transition into fall.
My first thought is did I read enough? The answer: no.
I picked up four books this summer but only finished two of them. Shame on me. The first one was Dark Matter
by Blake Crouch. I picked it up on the recommendation of a pod cast I listen to and it was a winner. Time travel and sci-fi will always interest me. I went back to the podcast recommendations hoping they would be two for two. This time I picked up Exit West
by Motian Hammand. Unfortunately I couldn't get into it and I took it back to the library half-finished. While at the library I found Varina
by Charles Frazier, author of Cold Mountain. I loved Cold Mountain
so I thought this Civil War novel would be right up my alley. Again, unfortunately, I couldn't get into it and it didn't draw me in and it will be overdue at the library soon so it will go back half-finished. It wasn't terrible but it wasn't a page turner either. Finally, while visiting my parents recently I picked up a book from my childhood bookshelf for something to read at night. It has been over thirty years since I've read The Blue Castle
by L.M. Montgomery but I'm always happy to dive into turn of the century Canada. Blue Castle was an easy read that lightens the soul and I'm glad I picked it up.
I always have a long reading list and I never feel caught up. I would love to find the time to read more so maybe if I created a cozy reading corner, I would be more inclined to treat myself to some quiet time with a mug of tea and a book.
Now that fall is right around the corner, creating a cozy reading corner is just the thing to usher in sweaters, changing leaves, and hot cocoa.
Three steps to creating a cozy reading corner
My first step in creating an inviting cozy reading corner was to scour my house for items to make my favorite corner of the couch more inviting. I pulled a soft blanket from the master bedroom and a little wooden crate from Harry's room to serve as a shelf. I found an old picture of my Pawpaw, a candle, and a few items in my craft supplies to add a little homey decor.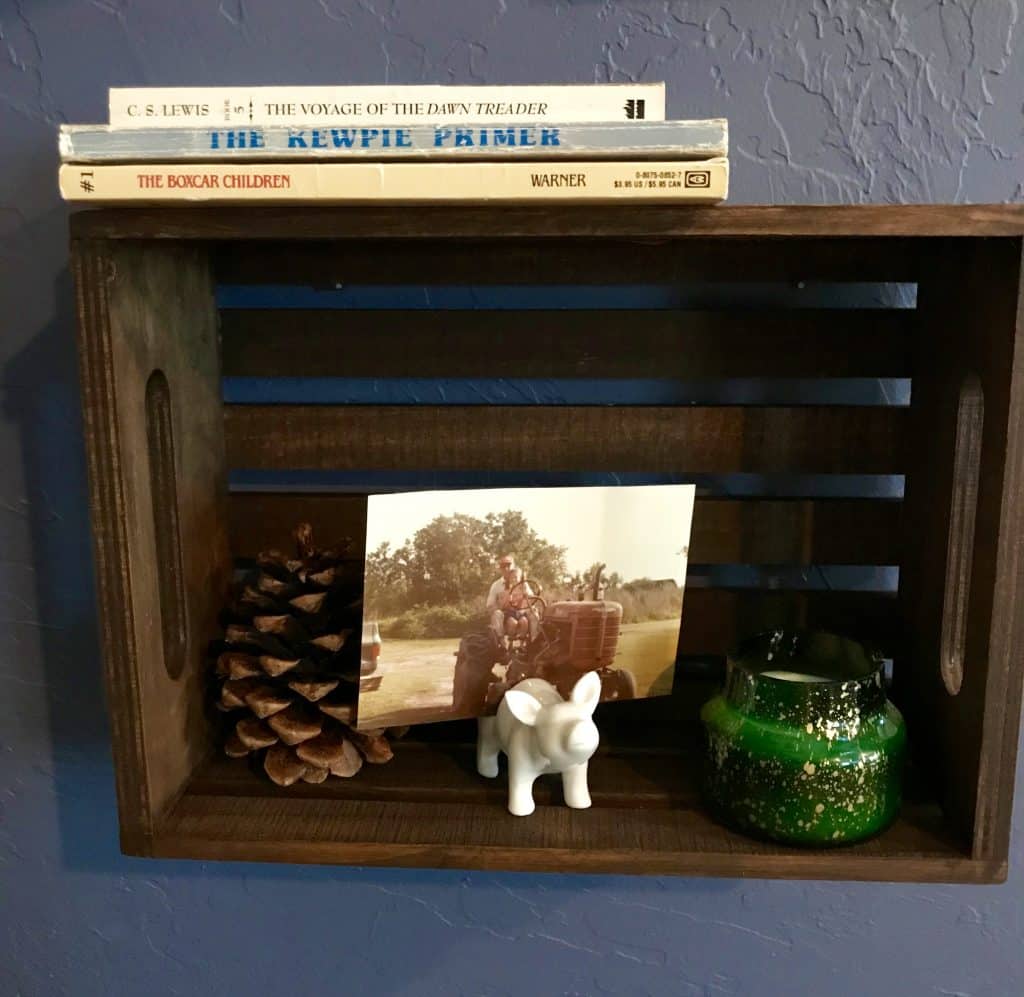 Step number two: Lighting. Good reading light makes all the difference in the world.
This Montage LED Floor Lamp from Brightech is exactly what I needed. It was the perfect size to light up my reading corner and skinny enough to fit in between the wall and the couch.
I was really excited to get this floor lamp because I have been looking for a lamp for this exact spot for a long time. I don't like using the overhead lights when reading at night and sometimes during the day I need just a little bit of extra light to compliment the natural light in the room. Plus, it came with a 60 watt LED so I didn't have to go hunting for bulb only to discover we were all out.
If you like this lamp or are looking for light up your home, check out Brightech. They have a huge selection of lighting and lamps and even those trendy outdoor string lights that will last year round in all sorts of weather. Use code kissesandsnot5 to receive 5% off your order!
Brightech is a lighting company that's based in Los Angeles. They carry everything from floor lamps, string lights, table lamps, to even magnifier lamps. Brightech believes that everyone deserves to have their dream home design and they strive to make high-end design lamps available to everyone at affordable prices.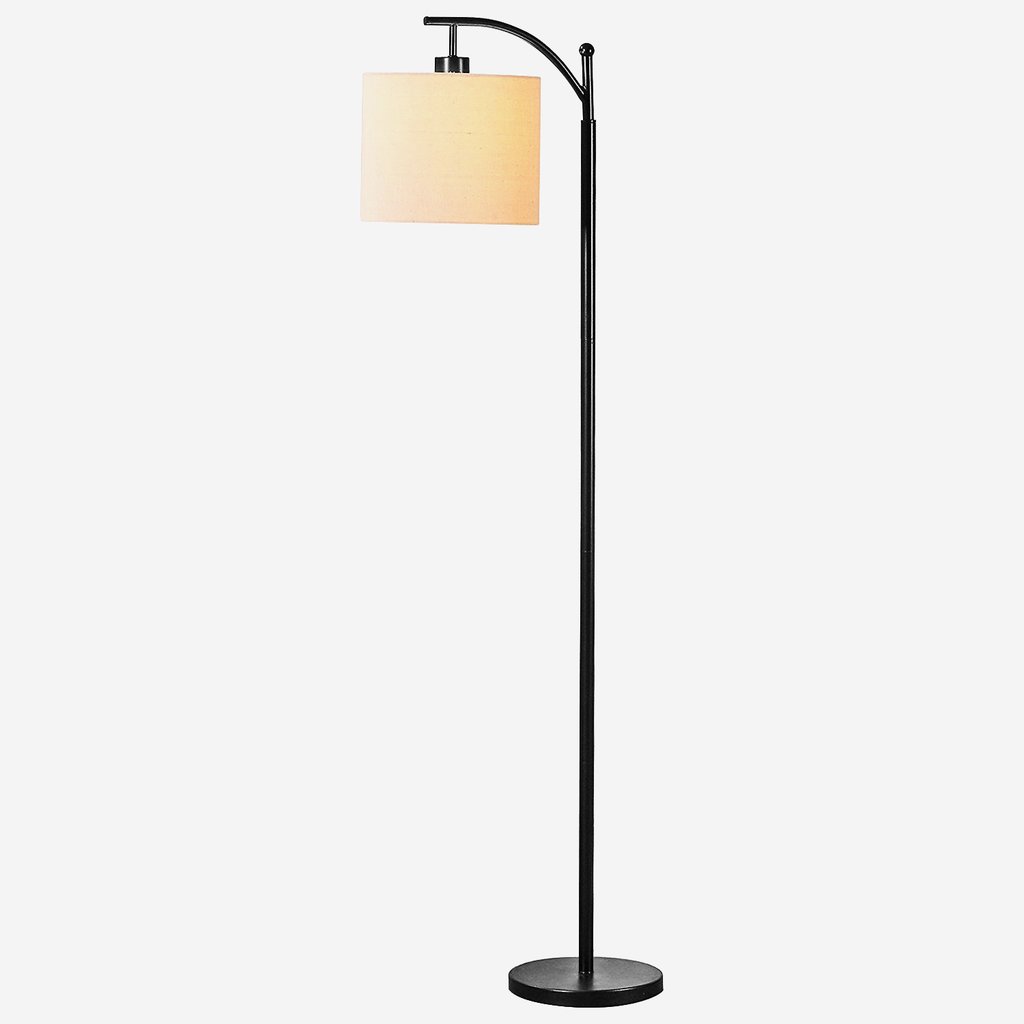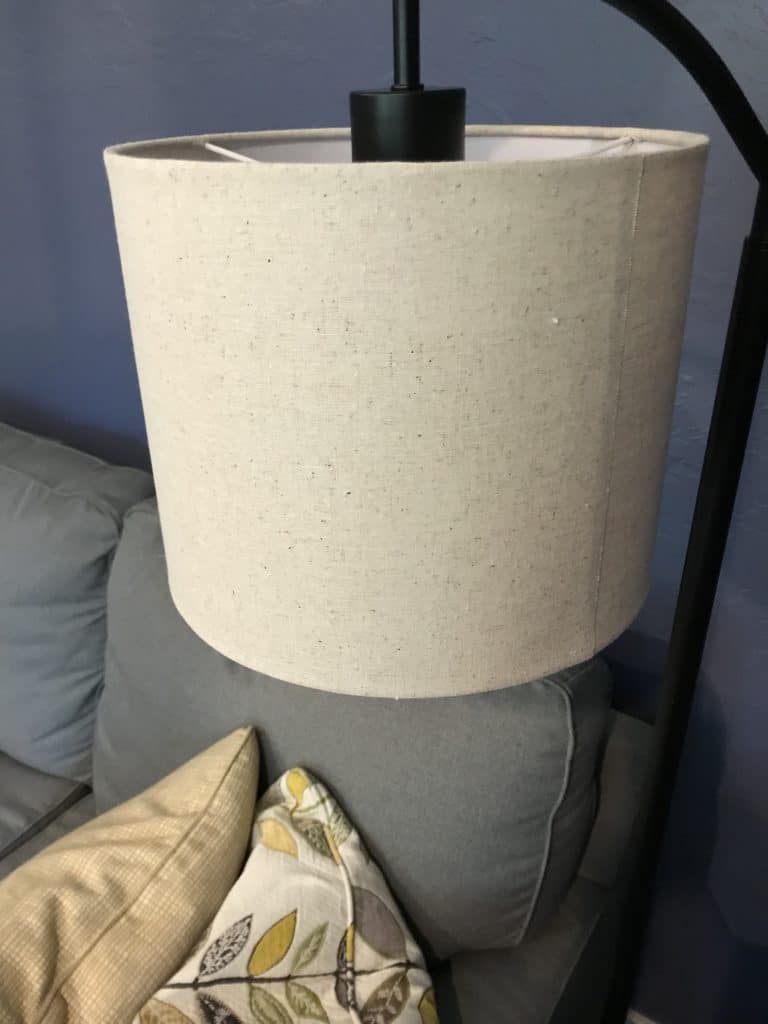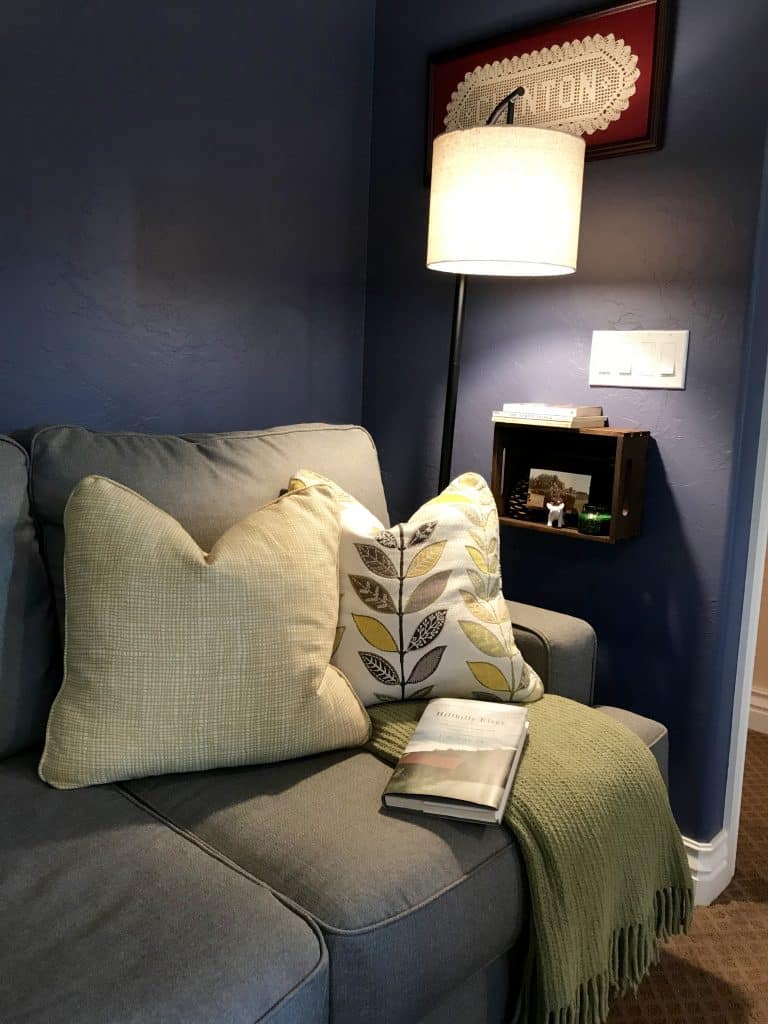 Step number three: Actually make time to read.
When it comes to busy schedules the first thing to suffer is "me time". Everyone else gets a piece of me expect me. There is a big trend right now all about self-care and doing things for yourself before you fall completely apart. I don't know if it's just me or all moms feel this need to take care of everyone else and ignore their own starving souls and weak bodies. Taking time to do something I really love, like reading, can seem like a luxury but I'm slowly learning that it's so much more than that. Its feeling my spirit and keeping it strong for the times when I'm really pulled thin.
Having a dedicated, cozy reading corner makes taking the time to sit down with a good book that much easier.
Do you have a dedicated reading corner? If so, what are you reading?