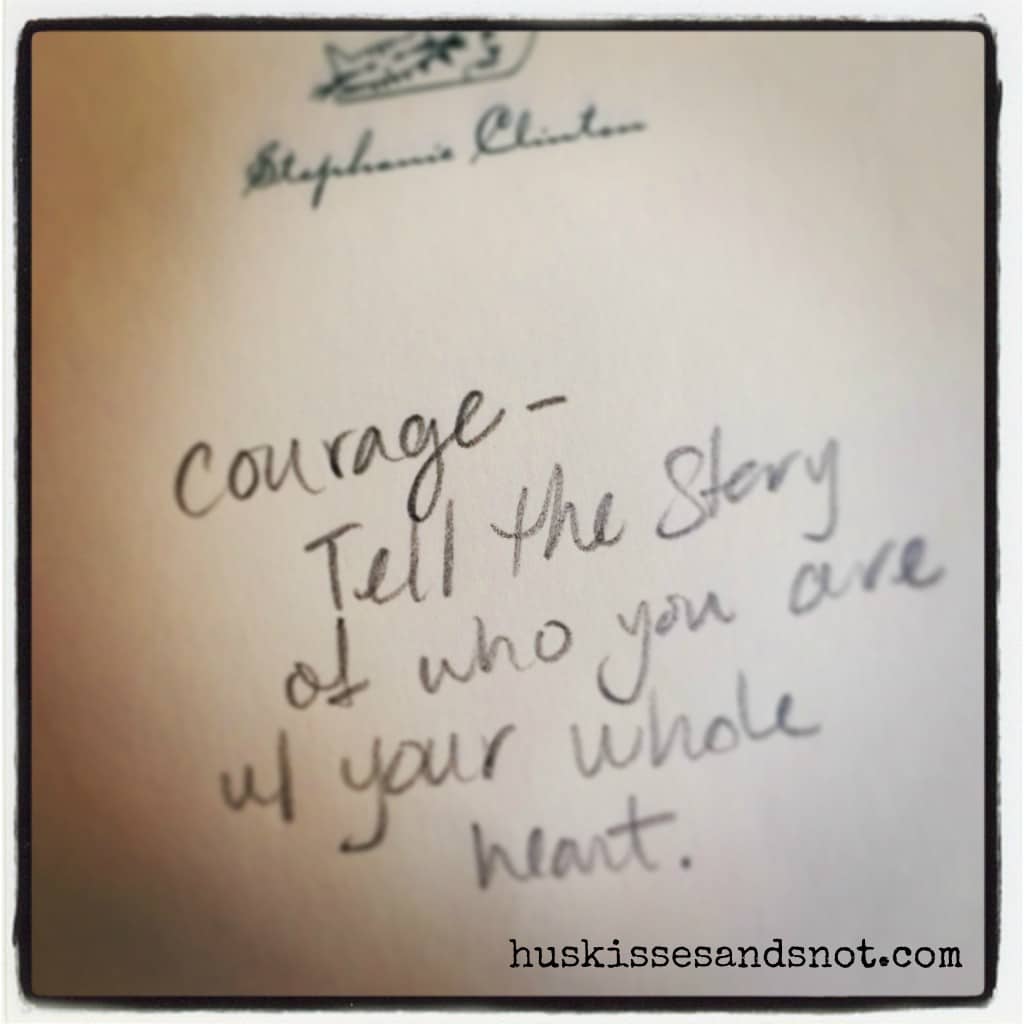 Today I was introduced to Brene' Brown. Well, not literally introduced to her in person. I new friend turned me on to her wisdom. I watched her TED Talk video about vulnerability. Twice. As she was talking about human connection she defined courage as telling your story with your whole heart. Whoa. It hit me and I scrambled for my scratch pad and a pencil.
If courage means telling your story using your whole heart then that means being vulnerable. Nobody really likes being vulnerable because we associate it with weakness. Allowing others to see us for who we really are is scary. But in order to make connections, discover who we are, do something new, take a chance, we have to put ourselves out there; showing vulnerability. That takes courage.
So in order to have courage to do something really hard (like tell someone how we really feel about them, go back to school, starting a new career) we must show some vulnerability. Because doing something really hard exposes us to the prospect of failure and facing our fears takes a lot of courage. It's a cycle of courage, vulnerability, courage that me need to experience each time we want to authentically tell our story and live wholehearted.
There is so much more in this Brene Brown Ted Talk than just defining courage. She deconstructs vulnerability, why we fear it and how we mask it. Good stuff here, people. Take 20 minutes, you won't regret it.
http://youtu.be/iCvmsMzlF7o

Related Posts via Categories